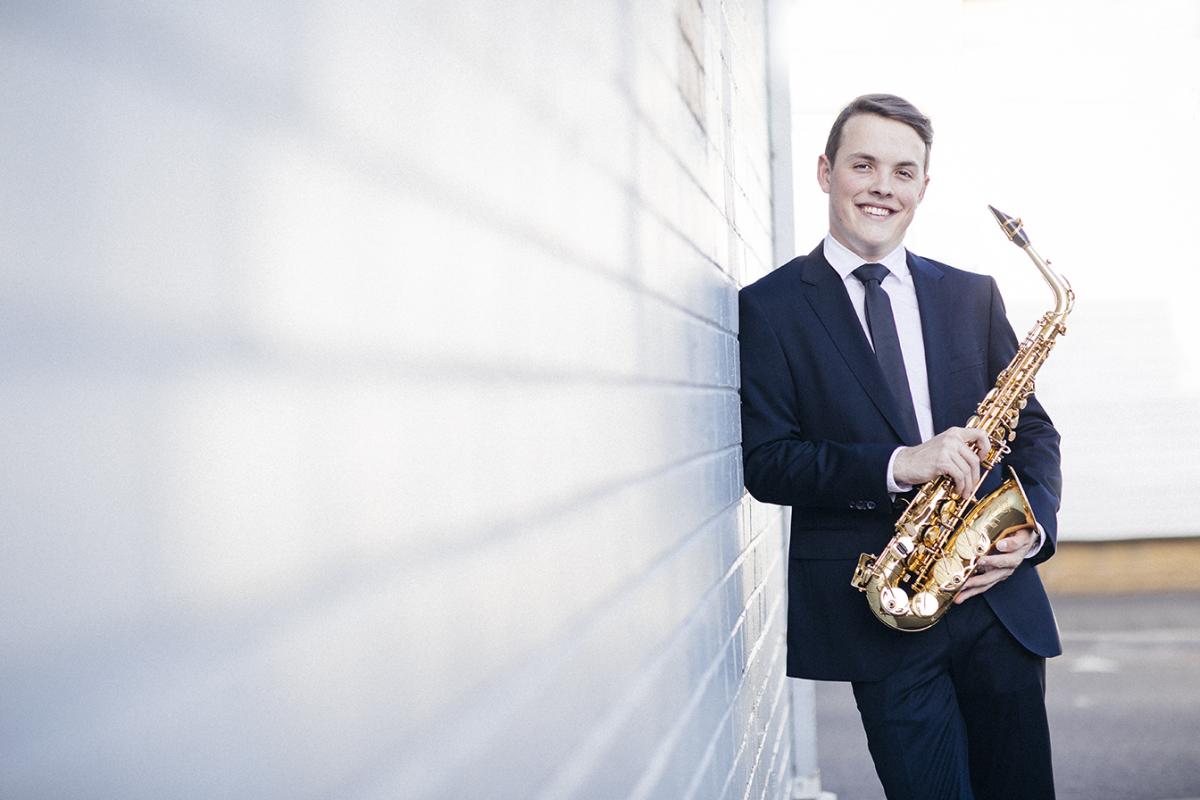 Australian Saxophonist Justin Kenealy to Perform with Pianist Alexander Bernstein
FREE Student and SU Faculty Admission to Highlight the Day
Winchester, VA 01/13/16…Saxophonist Justin Kenealy will perform music by contemporary Australian composers and works by Johann Sebastain Bach during a special afternoon concert at the Museum of the Shenandoah Valley (MSV) this Sunday, January 17, at 3 p.m. Pianist Alexander Bernstein will accompany Kenealy for his MSV performance.
Part of the monthly Afternoons at the MSV concert series presented by the MSV in partnership with Shenandoah Conservatory, Sunday's program is free to MSV Members, Shenandoah University students and faculty (with identification), and youth ages 12 and under. For all others, the cost is $10 and includes the performance and admission to the MSV galleries and exhibitions.
Sunday's concert will include three contemporary works by Australian composers along with Bach's Violin Concerto in A minor (1722–23) and Partita in A minor (1730). Australian works to be featured include Crazy Logic (2006) by Matthew Orlovich and Ku Ku (1997) and Rock Me (2007), both written by Barry Cockcroft.
An accomplished saxophonist based in Melbourne, Australia, Justin Kenealy is currently pursuing his Masters in Music Performance at the University of Melbourne under the tutelage of Barry Cockcroft while also participating in an extended study with Dr. Timothy Roberts, associate professor of saxophone at Winchester's Shenandoah Conservatory. Kenealy holds a Bachelor's Degree in Music Performance from the University of Melbourne and has completed fellowships in saxophone performance from London's Trinity College and the Associated Board of the Royal Schools of Music. He has performed throughout Australia, France, the United States, and China and has been invited to perform as a guest with Australia's Orchestra Victoria, the Australian International Opera Company, and the Shenandoah Conservatory Symphony Orchestra. Kenealy has been awarded numerous scholarships and competition honors including first prizes in the 2015 Australian International Music Competition, the 2014 Melbourne Conservatorium of Music Concerto Competition, and the 2011 Australian Saxophone Society Competition.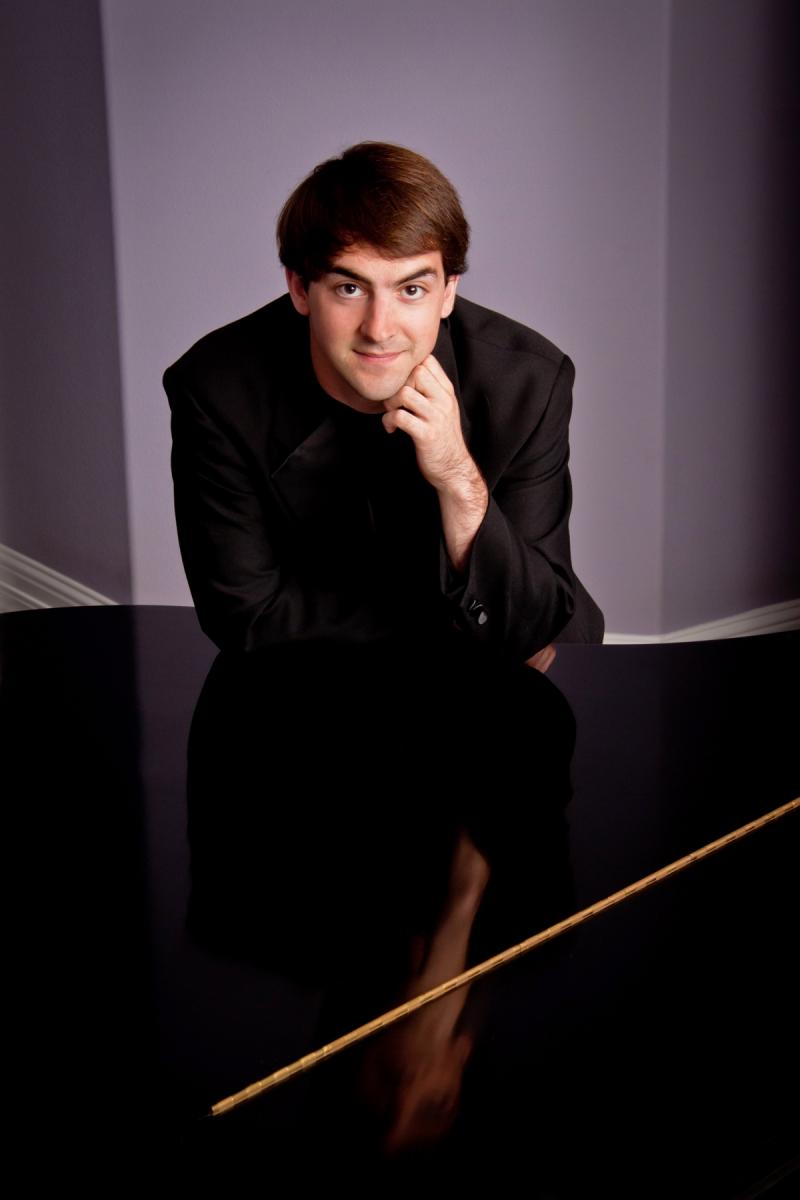 Accompanying Kenealy, pianist Alexander Bernstein is a native of San Francisco. He is currently pursuing an Artist Diploma at Shenandoah Conservatory under the tutelage of Distinguished Artist-in-Residence John O'Conor. Bernstein holds a Bachelor's Degree in Music from Harvard University and a Master's Degree in Piano Performance from the Royal Irish Academy of Music in Dublin.
Those planning to attend Sunday afternoon's performance are encouraged to arrive early; seating is limited and will be on a first-come, first-served basis. Attendees may pre-register for tickets at www.theMSV.org or by calling 540-662-1473, ext. 240.
Before the performance attendees are invited to enjoy the MSV galleries—including the popular CUT! Costume and the Cinema exhibition—which will be open from 10 a.m. until 4 p.m. on Sunday. On view in the MSV through February 28, 2016, CUT! takes an in-depth look at the art of making costumes for period films. The exhibition displays 43 costumes worn by such film stars as Johnny Depp, Kate Winslet, Heath Ledger, Emma Thompson, Robert Downey Jr., Anjelica Huston, and many others. In all, more than 30 actors and 25 films are represented, including Pirates of the Caribbean, Sense and Sensibility, The New World, Gosford Park, Sherlock Holmes, and The Phantom of the Opera. CUT! is organized by Exhibits Development Group, USA in cooperation with Cosprop, Ltd., London, England. The MSV display is sponsored by the Alamo Drafthouse Winchester and Shenandoah Country Q102.
Following Sunday's event, the MSV and Shenandoah Conservatory will present pianist Richard Jeric on February 21 and the Shenandoah Singers on March 20.
A regional cultural center, the Museum of the Shenandoah Valley is located at 901 Amherst Street in Winchester, Virginia. The MSV complex—which includes galleries, the Glen Burnie House, and six acres of gardens—is open Tuesday through Sunday from 10 a.m. until 4 p.m. The galleries are open year-round; the house and gardens are open April through October. Additional information is available at www.theMSV.org or by calling 540-662-1473, ext. 235. –END–