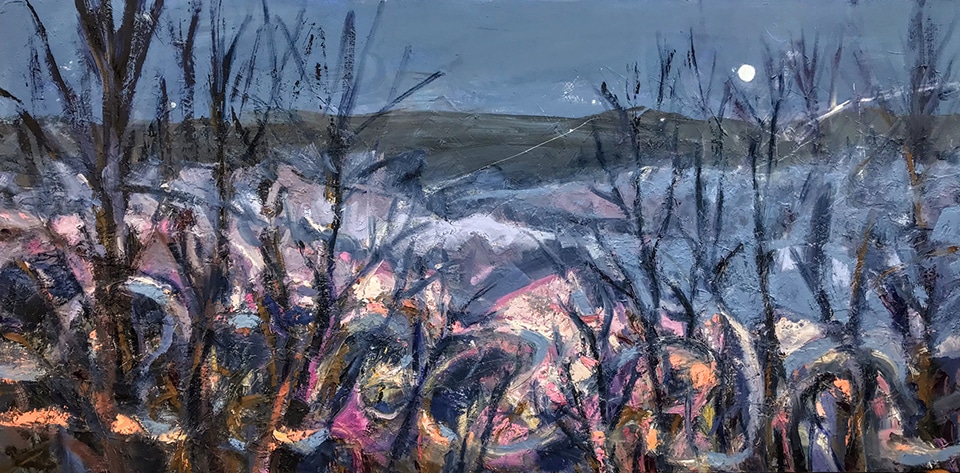 Online Art Sale Underway to Benefit the MSV
Paintings by Shenandoah Valley Artist Sally Veach Now Available for Purchase
Winchester, VA 09/11/20…Shenandoah Valley artist Sally Veach is hosting an online art sale to benefit the Museum of the Shenandoah Valley (MSV). Now through October 17, 2020, more than 50 original paintings by Veach are available for purchase on www.sallyveach.com/shop, with 30% of all sales to benefit the MSV.
Based in Shenandoah County, Virginia, Sally Veach (b. 1962) explores the power of nature through interpretive landscape paintings. The natural environments of Virginia's Shenandoah Valley and the Potomac Valley of West Virginia inspire many of her evocative works.
Paintings by Sally Veach are in numerous public and private collections throughout the United States. Ghosts of a Forgotten Landscape, an exhibition of 20 of her paintings, was on view in the MSV Shenandoah Valley Gallery from July 2019 through March of this year. Last year, the MSV acquired her 2018 Harvest Ghost, a poignant interpretation of the Valley's changing landscape, for its contemporary art collection; it is now on display in the current MSV exhibition Vital Force.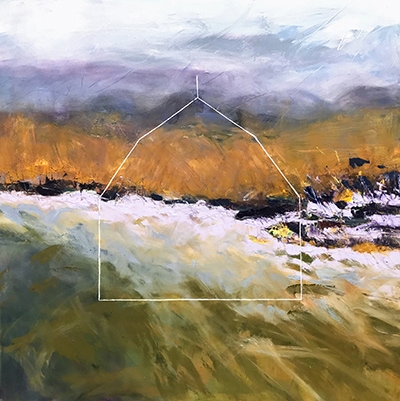 According to the artist, this is her first benefit art sale, and she is sponsoring it to express gratitude for the Museum's service to the community and support of local artists. As well, notes the artist, the importance of access to green space and nature has become even more understood during the COVID-19 pandemic, so she is pleased that the proceeds of the sale will help support the future Trails at the MSV. Slated to open November 25, the trails will open 90 additional acres of the MSV landscape to the public as a free-admission art park.
Works available for purchase in the online art sale include abstract pieces and representational landscapes. The paintings range in size and price from a twelve-inch summer landscape available for $275 to a four-foot oil painting, Autumn Ascension, which was displayed in Ghosts of a Forgotten Landscape and is available for $3,900.
Veach created all works now offered during the online sale between 2016 and 2020. Along with barn-themed paintings from her Ghosts of a Forgotten Landscape body of work, paintings are available for purchase from Veach's Vetis Agri series, which was inspired by her time spent in the mountains near Old Fields, West Virginia, to reconnect with nature during the COVID-19 pandemic. Paintings are also available from Veach's Arura series, which expresses thoughts about the omnipotence of plant life.
Works may be purchased framed or unframed, and Sally Veach is available for virtual viewings and consultation via FaceTime or Skype. For selected paintings, she also will travel for a complimentary in-home preview anywhere in the Winchester, Charlottesville, and Washington, DC, areas. Any commissioned works during the online art sale will also benefit the MSV.
A regional cultural center, the MSV is located at 901 Amherst Street in Winchester, Virginia. The MSV includes galleries displaying permanent collections and rotating exhibitions, the Glen Burnie House, seven acres of formal gardens, and is the home of The Trails at the MSV, a free-admission art park opening on November 25, 2020, which will provide three miles of trails for walking, running, or biking. More details are available here. –END– 
Top: NIght of the Shenandoah, 36″ x 72″, by Sally Veach; Above: Autumn Ascension, 48″ x 48″.