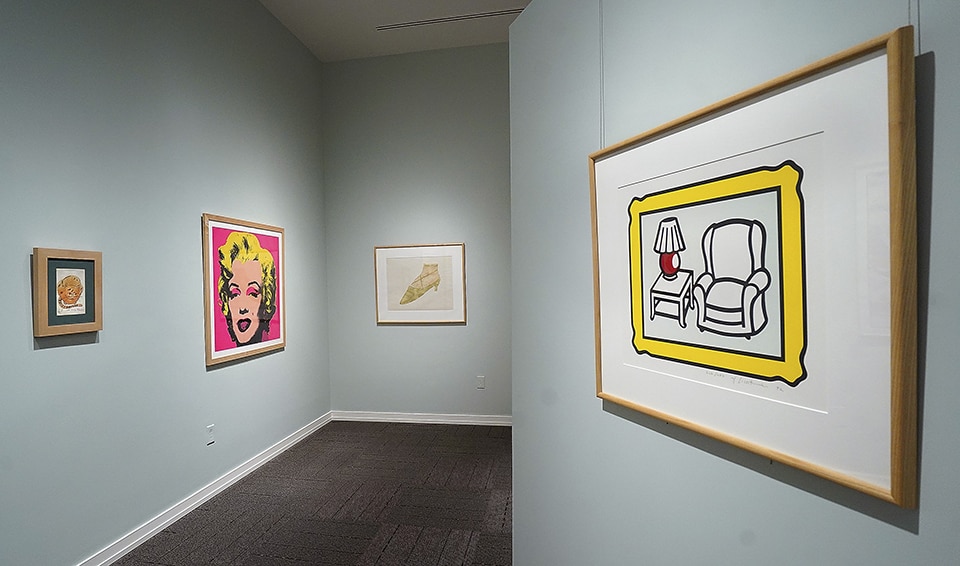 MSV Exhibition to Offer Art Adventure
More Than 70 Works by Renowned Artists on View in An Adventure in the Arts
Winchester, VA, 08/27/20…Works by some of America's most celebrated artists will be on display at the Museum of the Shenandoah Valley when An Adventure in the Arts: Selections from the Guild Hall Museum, East Hampton, NY opens on August 29. The traveling exhibition will be on display through January 3, 2021.
Established in 1931, Guild Hall is the primary cultural center on the Eastern End of Long Island, a region to which artists, writers, musicians, actors, and directors have flocked for more than 140 years. The region arguably remains the country's foremost art colony to this day.
Since its founding, Guild Hall has developed an impressive collection of more than 1,900 artworks which represent all mediums and include works by numerous significant artists who have made the area their home or travel destination. Among the many distinguished, internationally renowned artists included in its collection are, to name a few, Thomas Moran (1837–1926); Childe Hassam (1859–1935); Willem de Kooning (1904–1997); Jackson Pollock (1912–1956); Roy Lichtenstein (1923–1997); Jane Wilson (1924–2015); Andy Warhol (1928–1987); Chuck Close (b. 1940); Donald Sultan (b. 1951); April Gornik (b. 1953); and more.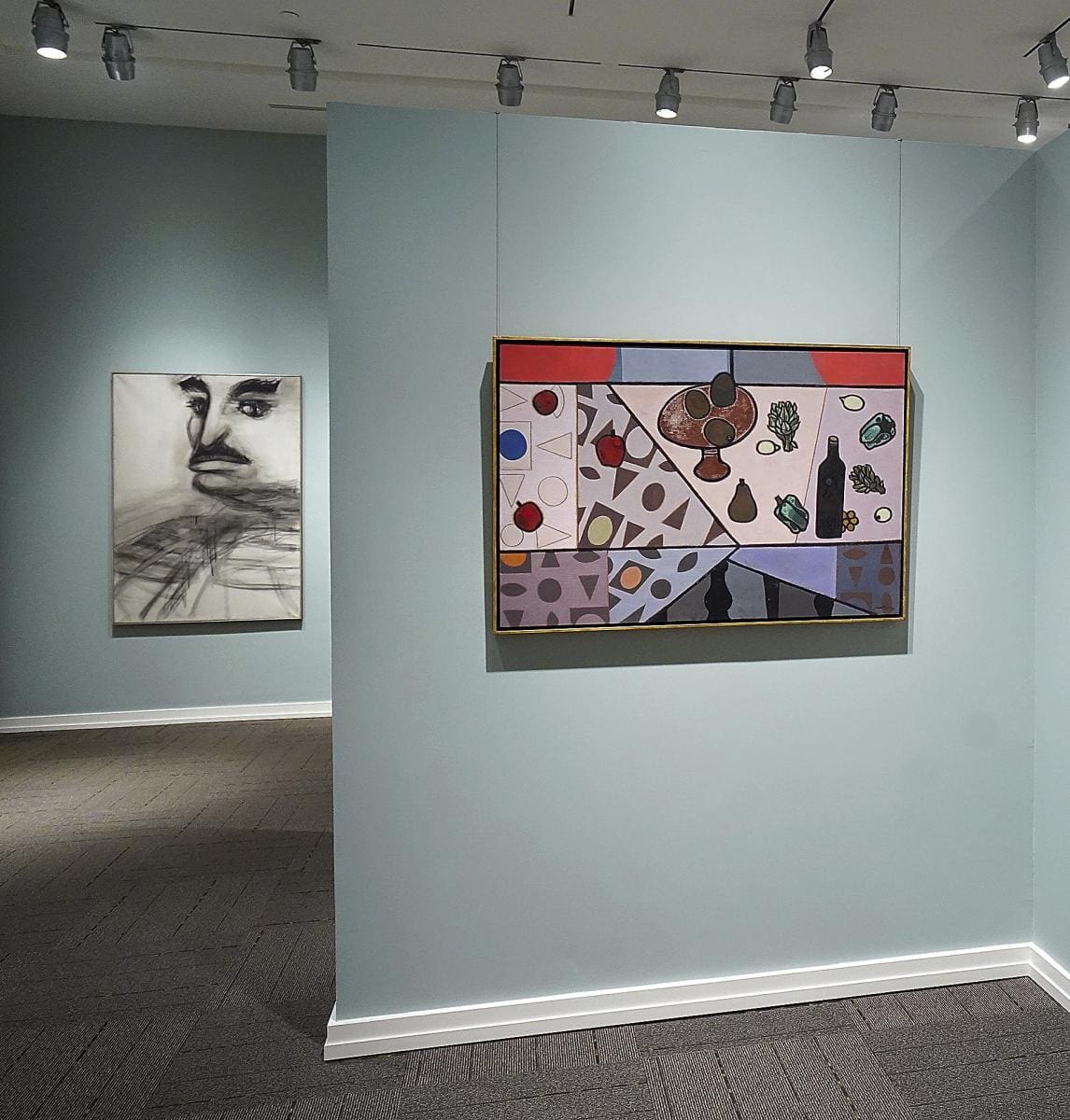 The exhibition that will be on display in the MSV will present more than 70 works from the Guild Hall collection, dating from 1878 to 1994. Paintings, sculptures, drawings, prints, photographs, and mixed-media works will be on display, and they trace the progression of art movements in America, from Impressionism, to Abstract Expressionism, to works by artists in the 1980s and 1990s.
Some of the earliest works to be on display include an 1878 oil painting by Thomas Moran of a storm approaching East Hampton, an 1899 watercolor of a road and farm building near Sag Harbor by realist painter George Bellows (1882–1925), and a 1917 impressionist painting of cottage in East Hampton by Childe Hassam. Contrasted with this are such contemporary works as the famous 1967 screen print of Marilyn Monroe by Andy Warhol, a striking photo-realist portrait of avant-garde composer Philip Glass by Chuck Close, and a lithograph by David Salle (b. 1951) that combines layers of images from American popular culture, advertising, and mass media.
According to MSV Executive Director and CEO Dana Hand Evans, An Adventure in the Arts presents an unprecedented opportunity for the MSV to bring the works of so many significant artists to the Shenandoah Valley. "An Adventure in the Arts literally lives up to its name, providing an opportunity for an adventure to see artworks coming out of an amazingly creative region of our country, by significant artists, without traveling beyond the Valley," she noted.
An Adventure in the Arts: Selections from the Guild Hall Museum, East Hampton, NY was organized by the Guild Hall Museum, East Hampton, NY in association with Landau Traveling Exhibitions, Los Angeles, CA. The presentation of An Adventure in the Arts in the MSV has been made possible by WINC 92.5 FM with support from Reader & Swartz Architects.
Admission to An Adventure in the Arts—which includes admission to David Rogers' Big Bugs, a special outdoor exhibition on view in the MSV gardens through November 15, 2020—is $15, $10 to youth (age 13–18) and to seniors (60+), $5 to ages 5–12, free to ages 4 & under, and free to MSV members. MSV gallery admission is always free to ages 12 & under and free to all on Wednesdays; however, these free admission offers do not include David Rogers' Big Bugs.
Those visiting the MSV galleries must wear face masks in compliance with the requirements of the Commonwealth of Virginia. Both indoors and outdoors, MSV guests are being asked to follow recommended physical distancing guidelines of 6 feet.
A regional cultural center, the MSV is located at 901 Amherst Street in Winchester, Virginia. The MSV includes galleries displaying permanent collections and rotating exhibitions, the Glen Burnie House, seven acres of gardens, and is the future home of The Trails at the MSV, a free-admission art park opening on November 25, 2020, that will provide three miles of trails for walking, running, or biking. The MSV is open Tuesday through Sunday from 10 a.m. to 5 p.m. Additional details are available here. –END–