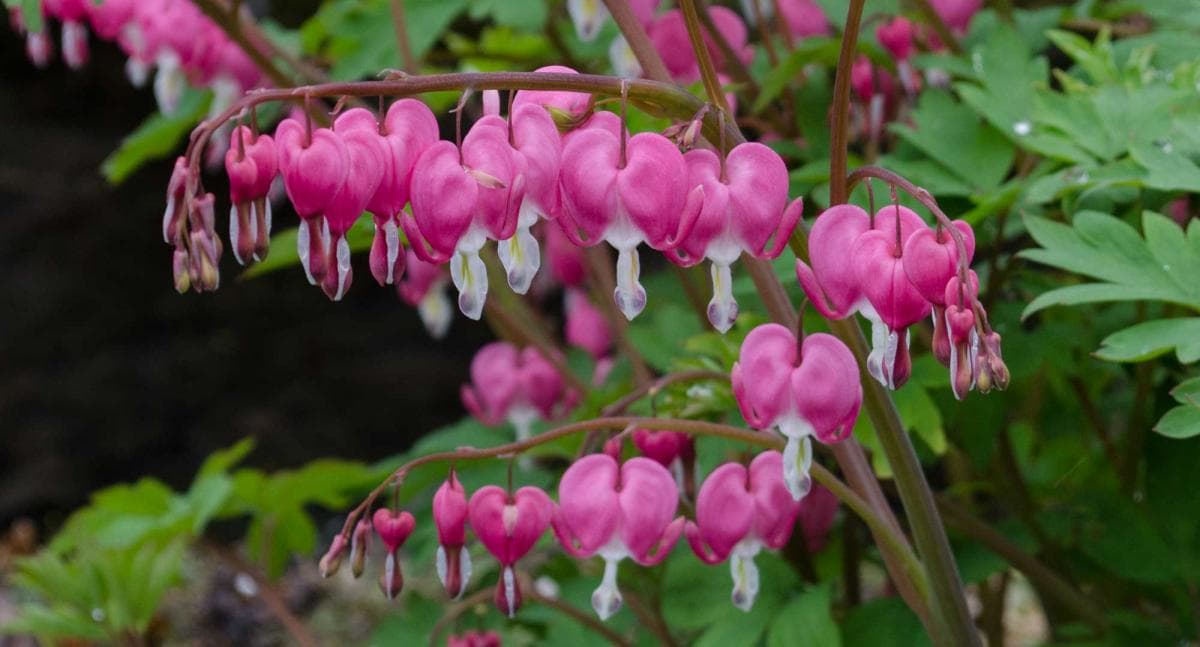 Museum Celebrates National Public Gardens Day with Free Admission, Free Garden Tours, Free Activities for Children, and Free Outdoor Dance Performances
Winchester, VA 05/06/15…In celebration of National Public Gardens Day, the Museum of the Shenandoah Valley (MSV) will offer free admission to its six-acre gardens, the Glen Burnie House, and the Museum galleries from 10 a.m. until 4 p.m. on Friday, May 8. Along with free admission, the day will also include free activities geared towards garden enthusiasts of all ages.
Beginning at 10 a.m. and throughout the day, free children's activities—such as a garden gnome hunt and pressed-plant button-making—will take place in the gardens. At 11 a.m., 1 p.m., and 3 p.m. MSV Director of Gardens Perry Mathewes will lead free "What's in Bloom" garden walks, and, at noon and 2 p.m., the Ekilibre Dance Company and students from Shenandoah Conservatory's dance division will present Hinterland, a contemporary dance performance, in the gardens. Choreographed by Maurice Fraga, Hinterland will be presented by dancers Shannon Giles, Deontay Gray, Kelly Hobbs, Kelly McGill, Dani Maloney, and Natalie Stys.—
National Public Garden Day visitors may also celebrate gardens in the Glen Burnie House with a new exhibition of botanical art. On view in the drawing room, Beauty in Botany features 22 botanical-themed works by seven celebrated regional botanical artists. Works included in the exhibition range from scientifically precise botanical illustrations of various stages of a plant's life cycle to more expressive renderings of flowers. On view through October 31, Beauty in Botany includes works by artists Christine Andreae, Debbie Bankert, Janet Brome, Ann Currie, Lara Call Gastinger, Vicki Malone, and Donald Beekman Myer.
Along with Beauty in Botany, visitors may also enjoy free admission to the exhibitions in the MSV galleries during National Public Gardens Day. Exhibitions in the MSV tell the story of the Shenandoah Valley and display permanent collections and rotating exhibitions. Special exhibitions currently on view include Collect, Preserve, Interpret: Ten Years at the MSV, which showcases some of the most important objects acquired by the MSV during its first decade, and Face to Face: Portraits from the Julian Wood Glass Jr. Collection. Face to Face examines the world of eighteenth- and early nineteenth-century portraiture with the display of 35 British, American, and Dutch portraits from the collection of MSV benefactor Julian Wood Glass Jr.
National Public Gardens Day visitors are also invited to celebrate the outdoors by bringing a picnic lunch to enjoy in the Glen Burnie Gardens.
The MSV National Public Gardens Day celebration is sponsored by Beyer Volvo and Volkswagen of Winchester.
With Friday's activities, the MSV joins more than 500 North American public gardens that are participating in the National Public Gardens Day celebration. Presented by the American Public Gardens Association, the event is a national day of celebration to raise awareness of America's public gardens and their important role in communities nationwide.
Opened to the public in 1997, the Glen Burnie Gardens were created in the latter half of the twentieth century. The six-acre gardens—which are only part of the site's 214-acre landscape comprising the largest green space in the city of Winchester—surround the Museum's Glen Burnie House and include everything from intimate garden "rooms" to a magnificent Grand Allée.
The Museum of the Shenandoah Valley is located at 901 Amherst Street in Winchester, Virginia. The MSV complex—which includes galleries, the Glen Burnie House, and six acres of gardens—is open Tuesday through Sunday from 10 a.m. until 4 p.m. The Museum galleries are open year-round; the house and gardens are open April through October. Admission is $10 or $8 for seniors and youth ages 13 to 18. General admission is always free to youth ages 12 and under and to MSV Members, and thanks to generous sponsorship from Howard Shockey & Sons, Inc., it is free to all every Wednesday. During the weeks between Memorial Day and Labor Day, the house and gardens will be open free of charge each Wednesday until 8 p.m. Additional information is available at www.theMSV.org or by calling 540-662-1473, ext. 235. –END–