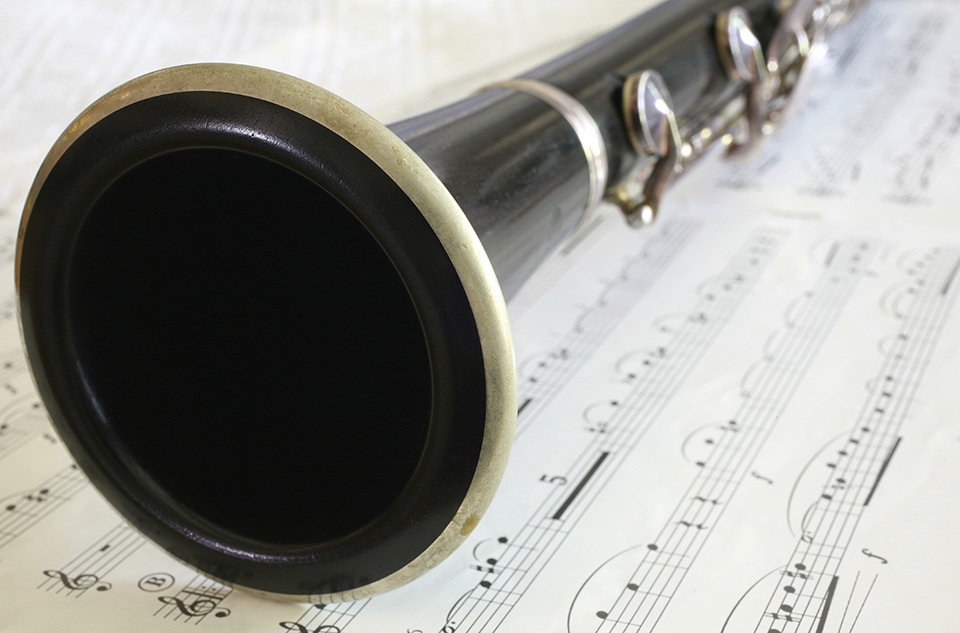 Amor e Saudade to Perform at 2 p.m. Ticket to the Performance Includes Admission to New Exhibitions and the Glen Burnie House and Gardens. The Museum Gardens and Galleries Will Be Open from 10 a.m. to 4 p.m.
Winchester, VA 05/15/15…Soprano Mariana Mihai-Zoeter, clarinetist Garrick Zoeter, and pianist Jay DeWire will perform works by famous nineteenth century composers in a 2 p.m. concert at the Museum of the Shenandoah Valley (MSV) this Sunday, May 17. Tickets for the show are just $10 ($8 youth/senior) and also include admission to MSV exhibitions and the site's six-acre gardens. Sunday's concert is free to MSV Members, all Shenandoah University students and faculty (with identification), and youth ages 12 and under.
The three musicians make up a trio called Amor e Saudade (a-more e sau-da-je).  According to Garrick Zoeter, the group's name means love and remembrance in Portuguese and was chosen because it captures the artistic spirit of the group. Sunday's show at the MSV will illustrate the wide-ranging repertoire for which Amor e Saudade is known. Along with classical music by famous composers such as Robert Schumann, Franz Liszt, and Bernhard Crusell, the trio's performance will also include operetta, Brazilian and Romanian folk music, and the jazz numbers "Summertime" and "It Ain't Necessarily So" by American composer and pianist George Gershwin.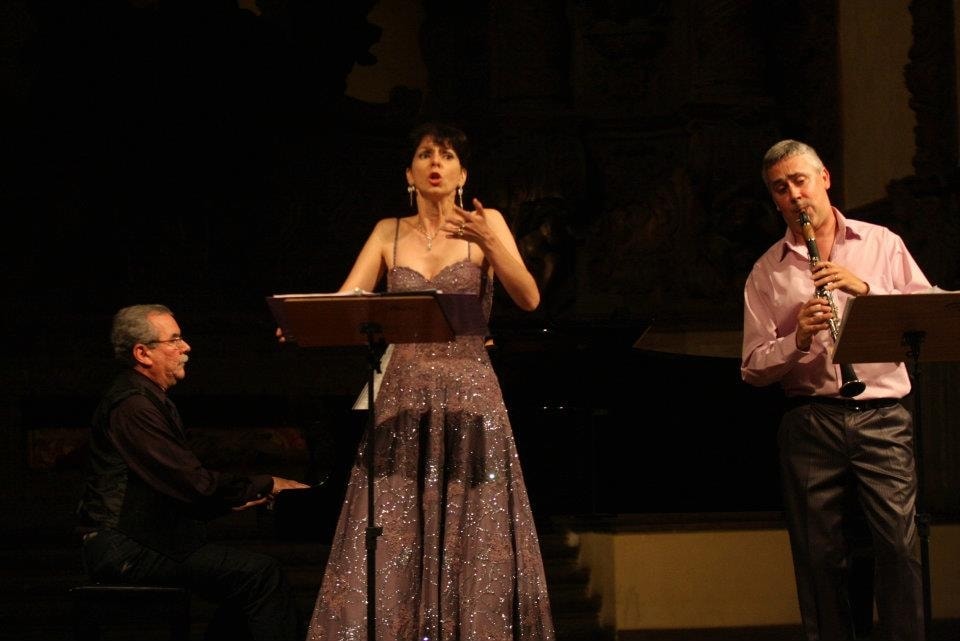 Soprano Mariana Mihai-Zoeter and clarinetist Garrick Zoeter have performed internationally in prestigious venues as the Opera House Amazonas in Brazil and the Maria Filotti Theater in Braila, Romania. They have also performed in North America including at the Library of Congress, at Connecticut's Wesleyan University, and in Winchester at Shenandoah Conservatory.
Before or after the performance, attendees are invited to tour the MSV and experience new exhibitions and the site's six acres of gardens.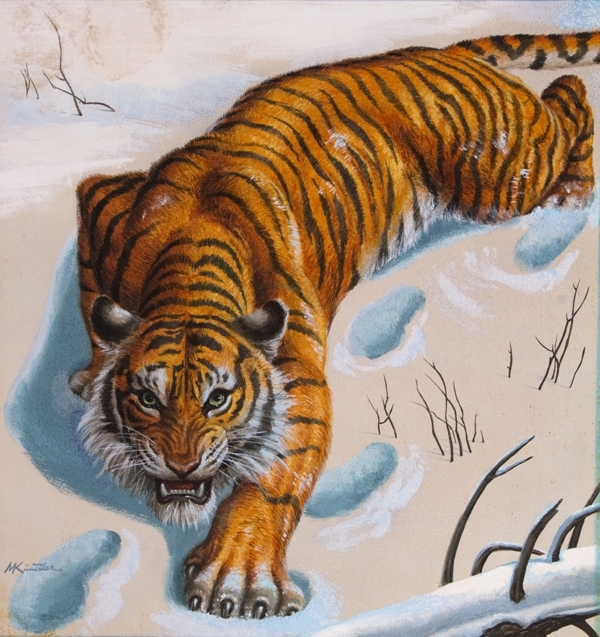 Recently opened in the Shenandoah Valley Gallery, Collect, Preserve, Interpret: Ten Years at the MSV showcases some of the most important objects acquired by the MSV during its first decade. Just opened in the Changing Exhibitions Gallery and only on view through August 2, 2015, Mort Künstler: The Art of Adventure explores the career of renowned artist and illustrator Mort Künstler. Organized by the Norman Rockwell Museum, Stockbridge, Massachusetts, the exhibition features more than 80 works executed in a variety of genres. Nearby in the Founders Gallery, Face to Face: Portraits from the Julian Wood Glass Jr. Collection features 35 portraits by renowned eighteenth and nineteenth-century American and European artists. A short walk from the Museum and In the MSV's Glen Burnie House, the Beauty in Botany exhibition features 22 botanical-themed works by seven celebrated regional botanical artists.
Those planning to attend Sunday afternoon's performance are encouraged to arrive early; seating is limited and will be on a first-come, first-served basis. Tickets for the concert will be available at the Visitor Information Desk beginning at 10 a.m. on Sunday.
The Museum of the Shenandoah Valley is located at 901 Amherst Street in Winchester, Virginia. The MSV complex—which includes galleries, the Glen Burnie House, and six acres of gardens—is open Tuesday through Sunday from 10 a.m. until 4 p.m. The Museum galleries are open year-round; the house and gardens are open April through October. Admission is $10 or $8 for seniors and youth ages 13 to 18. General admission is always free to youth ages 12 and under and to MSV Members, and thanks to generous sponsorship from Howard Shockey & Sons, Inc., it is free to all every Wednesday. During the weeks between Memorial Day and Labor Day, the house and gardens will be open free of charge each Wednesday until 8 p.m.  Additional information is available at www.theMSV.org or by calling 540-662-1473, ext. 235. –END–
Get more information on Amor e Saudade.