FREE Event to Include Vendors, Cooking Demonstrations, Lectures, Antique Tractors, Children's Games, and More
Winchester, VA 8/20/14…Foodies, gardeners, and all those who love fresh produce will want to visit the Museum of the Shenandoah (MSV) for the FREE Shenandoah Valley TasteFest this Saturday, August 23, from 10 a.m. to 4 p.m. The day will include: cooking demonstrations; samplings of fresh produce; lectures about edible flowers, fresh herbs, and heirloom vegetables; vendors selling locally produced foods, garden products, and kitchen gadgets; children's games; a display of antique tractors; and a contest to win an MSV Membership.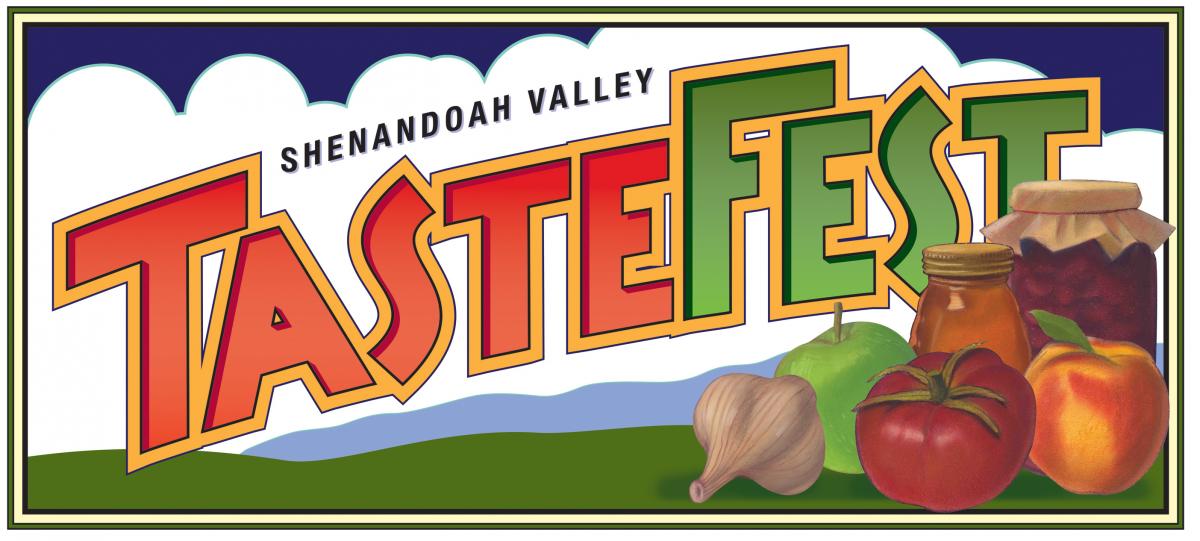 The MSV created the popular TasteFest, now in its fifth year, to celebrate the Valley's rich tradition of agriculture and to encourage residents to grow their own vegetables or purchase locally grown produce and locally made food products. According to MSV Community Programs Coordinator Autumn Gray, this year's event features a wider scope and has grown beyond the tomato and garlic-focus of previous TasteFests. In addition to celebrating tomatoes and garlic, the event will highlight a variety of fresh, seasonal produce. Along with tasting products offered by vendors, TasteFest attendees may sample nearly a dozen varieties of tomatoes, fresh local garlic, peppers, melon, peaches, and more in the Museum Reception Hall.
Three free lectures will explain how to incorporate edible flowers in recipes, grow and cook with fresh herbs, and grow heirloom vegetables. At 11 a.m. Sheryl Campbell of Middletown's Bouquet Banquet will detail varieties of edible flowers, explain how to incorporate flowers into meals, and share tips, ideas, and recipes for edible flowers. At 1 p.m. Master Gardener Paula Brownlee will discuss how to grow, preserve, and cook with fresh herbs. At 2 p.m. Perry Mathewes, MSV director of gardens, will discuss vegetable gardening and offer tastes of heirloom vegetables from the Museum's gardens. All lectures will take place in the Museum's BB&T Learning Center; limited lecture seating will be first-come, first-served.
TasteFest attendees will also have the opportunity to see experts cooking with fresh produce. At 10:30 a.m. Ed Matthews, chef-owner of Winchester's One Block West restaurant, will demonstrate how to make fresh mozzarella and more. At 12:30 p.m. Ruth Fifield, an independent director with Pampered Chef, will prepare creamy garlic spread and cool veggie pizza. At 2:30 p.m. Billie Clifton, owner of Middletown's Sunflower Cottage Garden Center and Backroom Brewery will prepare foods with fresh herbs and offer tastes of locally brewed beer.
The MSV TasteFest also will feature 18 specialized vendors selling everything from fresh salsa and locally grown peaches to pottery garlic bowls. Products will include: locally-grown produce from Richard's Fruit Market; fresh Shenandoah Valley produce and baked goods from Bonnie Blue Southern Market and Bakery; kettle-cooked potato chips and dip mixes from Route 11 Potato Chips; copper garden art from Brailand Coppersmith; salsas from Arc Angels Creations; hand-thrown and hand-built porcelain pottery from Middletown Ceramics; infused sugars and lavender spa items from Loudoun Valley Herbs; all-natural dressings and sauces from Wildtree; tomato knives and cutlery from Rada Kitchen Cutlery; artisan cheese from Spring Gap Mountain Creamery and Hedgebrook Farm; nature photography from DebImage Photography; kitchen tools from the Pampered Chef; olive oil and wine from North Mountain Vineyard; handmade African market baskets from Temalle Limited; birdhouses and woodworking items from Richard Derrow; garden furniture, planters, and birdhouses from Birdhouse Engineering; and food products from the MSV Museum Store. Representatives from the American Iris Society will also be in the vendor booth to discuss growing irises and edible flowers.
Along with offering tastes throughout the day, the event will include an antique-tractor display and free barrel-pull ride for kids, both coordinated by the Massanutten Antique Tractor & Gasoline Engine Club. Also for younger visitors, Saturday's TasteFest will include vegetable relay races at 11 a.m. and 2 p.m. and garlic hunts at 11:30 a.m. and 2:30 p.m. Families are encouraged to participate in the relay races; the garlic hunts are for preschoolers to children age 10. In addition and throughout the day, a children's arts and crafts area will offer a vegetable painting craft.
All those attending the TasteFest may also participate in a free contest to guess the number of vegetables in a jar. The winner of this contest will receive a one-year family Membership to the Museum of the Shenandoah Valley ($75 value). Participants do not need to be present in order to win.
Finally, in addition to enjoying the free food samplings taking place throughout the day, TasteFest attendees also may purchase a bite to eat at the MSV, as Bonnie Blue will be on site to sell its famous pork barbecue and more.
Admission to all TasteFest activities is free to all and, as vendors will be located in a large event tent, the TasteFest will take place rain or shine. For tours of the Museum galleries and the Glen Burnie House and Gardens, regular admission rates apply. Admission is $10 or $8 for seniors and students. Garden and gallery admission is free to MSV Members and children age 12 and under.
The Museum of the Shenandoah Valley is located at 901 Amherst Street in Winchester, Virginia.  The MSV complex—which includes the Museum, the Glen Burnie House, and six acres of gardens—is open Tuesday through Sunday from 10 a.m. until 4 p.m. The Museum is open year-round; the house and gardens are open April through October. Details about additional MSV events are available online at www.theMSV.org or by calling the MSV at 540-662-1473, ext. 235.