Proceeds to Benefit Free MSV Community Programming; Advance Online Ticket Purchases for the Concert Provide Free Museum Admission
Winchester, VA 8/20/14. . .The Museum of the Shenandoah Valley (MSV) will host an outdoor bluegrass concert by the band Circa Blue from 1 until 3:30 p.m. this Sunday, August 24. Proceeds from the concert will benefit free community and family programming at the Museum.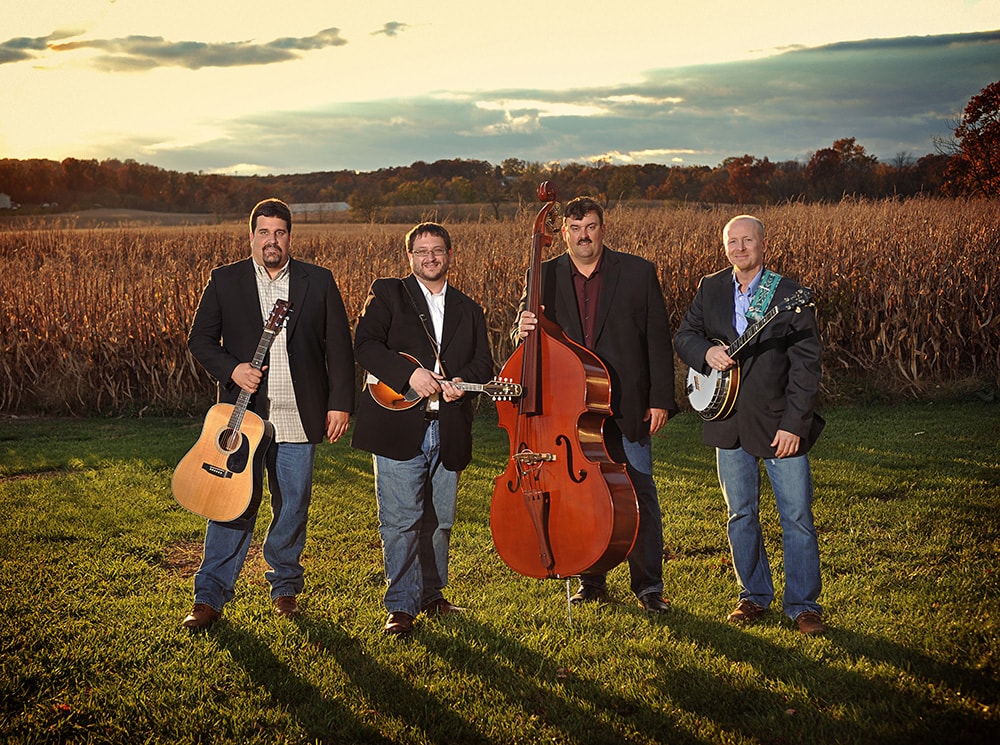 Admission to the concert, which will take place under a shaded tent, is $5 for MSV Members and $10 for all others. Children ages 12 and under will be admitted free of charge. Concertgoers should bring their own chairs for seating. Also on this day, Bonnie Blue Southern Market and Bakery will be in the tent from 11:30 until 2 p.m. offering pork barbeque, beer, and more for purchase.
According to MSV Executive Director Dana Hand Evans, during the last year the MSV provided free events and family programming—such as this Saturday's Shenandoah Valley TasteFest—to 5,440 Shenandoah Valley residents. Last year the MSV also, she says, provided free Museum admission to an additional 5,602 visitors. By attending this Sunday's Circa Blue performance, says Evans, concertgoers will not only hear terrific bluegrass music and have a great time, but also help support all such free MSV community events in the upcoming year.
Based in Martinsburg, West Virginia, Circa Blue is a progressive bluegrass band that plays both original music and popular songs. Known for its tight vocal harmonies, clean instrumentation, and creative arrangements, the band includes guitarist and vocalist Steve Harris, award-winning mandolin player and vocalist Ron Webb, accomplished banjo player and songwriter Matt Hickman, and vocalist and bass-player Lorne Sprague. For Sunday's performance at the MSV, bass player Marshall Wilborn and fiddle virtuoso Malia Furtado will join the band as special guest performers.
Circa Blue has released two albums since its formation in 2010, including its debut album in 2012 titled Circa Blue and a CD, A Darker Blue, in 2014. Circa Blue recordings have been played on radio stations nationally, and the band also has performed at numerous venues, including: the International Bluegrass Music Association (IBMA) Showcase in Nashville, Tennessee; the Gettysburg Bluegrass Festival in Pennsylvania; the South Branch Bluegrass Festival in Romney, West Virginia; Barns of Rose Hill in Berryville, Virginia; the Pickin' in the Panhandle Festival in Martinsburg, West Virginia; and recently at the Bluemont Concert Series in Winchester and Fredericksburg, Virginia, and the Shenandoah Valley Music Festival in Orkney Springs, Virginia.
All those who purchase tickets to the concert online (www.theMSV.org) by August 23 will receive free Museum admission with their concert admission. For those who purchase concert admission at the door on Sunday, regular admission prices to visit the MSV galleries, Glen Burnie House, and gardens will apply: $10 for adults and $8 youth/seniors. MSV Members and youth ages 12 & under always receive free general admission to the Museum.
The Museum of the Shenandoah Valley is located at 901 Amherst Street in Winchester, Virginia.  The MSV complex—which includes the Museum, the Glen Burnie House, and six acres of gardens—is open Tuesday through Sunday from 10 a.m. until 4 p.m. The Museum is open year-round; the house and gardens are open April through October. Additional details are available online at www.theMSV.org or by calling the MSV at 540-662-1473, ext. 235.