Heritage Day Includes Expert Lectures, Genealogy "Help Desk" and Information Tables Hosted by Genealogical and Historical Societies and Research Organizations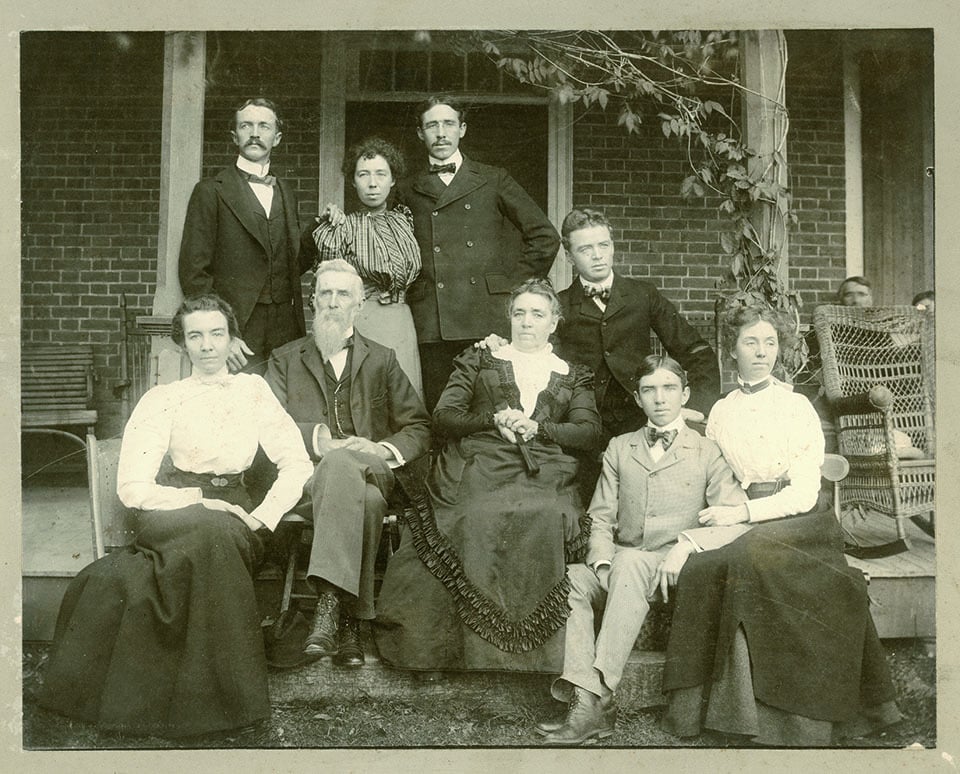 Winchester, VA, 01/23/15…On Saturday, January 31, the Museum of the Shenandoah Valley (MSV) and the Shenandoah Valley Genealogical Society (SVGS) will help area residents research their family histories during Shenandoah Valley Heritage Day at the MSV. A free event, Heritage Day will include two lectures by professional genealogist Sharon Hodges, one-on-one research assistance from SVGS experts, and a display, from 10 a.m. until 4 p.m., of information tables hosted by 9 genealogical and historical societies and research organizations. Initially scheduled for January 24, Heritage Day has been rescheduled to January 31 due to the possibility of snow forecasted for January 24.
According to Deborah Hilty, the annual Heritage Day event is suitable for both beginning and experienced genealogical researchers.
Heritage Day lectures will detail how migration routes and work records may be used in researching family histories, and an informal "chat room" hosted by SVGS experts will provide direction to those who may have hit a brick wall researching family history. Assistance with general Shenandoah Valley genealogical research will also be provided by a variety of historical and research organizations throughout the day.
Presented by professional genealogist Sharon Hodges, the day's lectures will begin at 10:30 a.m. with the talk, "How Did Your Family Get There and Why Did They Go?" Hodges will discuss migration routes up to 1850 and detail how an understanding of why one's ancestors left their homes may lead to new information. During the 1 p.m. lecture, "Hi Ho, Hi Ho, It's Off to Work I Go," Hodges will detail how work records may be useful in adding historical content to family trees. According to Hodges, small business owners, large corporations, professionals, and the self-employed kept records. In her talk, she will detail how these work records may lead to additional information.
A professional genealogist with more than 20 years of research experience, Hodges is a graduate of the National Institute for Genealogical Research at the National Archives. She has lectured widely on various genealogical topics and has served as an instructor for the National Genealogical Society for more than five years.
At 3:30 p.m., experts from the SVGS will host a "Brick Wall Chat Room." Designed to assist those who feel they have reached a dead end in their research efforts, the chat room will be conducted by SVGS members with expertise in using local records, primary sources, cluster searching, courthouse records, military records, and lineage societies.
Those interested in attending the lectures and participating in the chat room are encouraged to arrive early as seating is limited and tickets will be distributed on a first-come, first-served basis. Tickets will be available at the MSV Visitor Information Desk beginning at 10 a.m.
Heritage Day information table hosts include: the Clarke County Historical Association, the Fort Loudoun Chapter of the National Society of the Daughters of the American Revolution, the Museum of the Shenandoah Valley, the National Archives and Records Administration, the Shenandoah Valley Genealogical Society, the Stewart Bell Jr. Archives (Handley Regional Library), the Thomas Balch Library, the Warren Heritage Society, and the Winchester-Frederick County Historical Society.
All Heritage Day lectures and activities are free and admission is not required to visit the information tables or visit the Museum Café by Bonnie Blue (open 11:30 a.m. to 2 p.m.). Admission to the Museum galleries and exhibitions is $10 for adults and $8 for seniors and youth (age 13–18). Gallery admission is always free to MSV Members and youth ages 12 and under.
The Museum of the Shenandoah Valley is located at 901 Amherst Street in Winchester, Virginia.  The MSV complex—which includes the Museum, the Glen Burnie House, and six acres of gardens—is open Tuesday through Sunday from 10 a.m. until 4 p.m. The Museum is open year-round; the house and gardens are open April through October. Additional information is available at www.theMSV.org or by calling 540-662-1473, ext. 235. – END –