Free Admission for Active Military & Their Families; $10 Ticket Includes Live Music, Children's Activities, and Admission to New Exhibition
Winchester, VA 9/10/14…Rock-and-roll oldies from The Fabulous Hubcaps, activities for children, nighttime tours of the newly opened Second Time Around: The Hubcap as Art exhibition, and free admission for active military personnel and their families will highlight this summer's final Gardens at Night event at the Museum of the Shenandoah Valley (MSV) on Friday, September 12, from 6 to 9 p.m. In addition, those attending will be able to purchase food, beer, and wine from Bonnie Blue Southern Market and Bakery.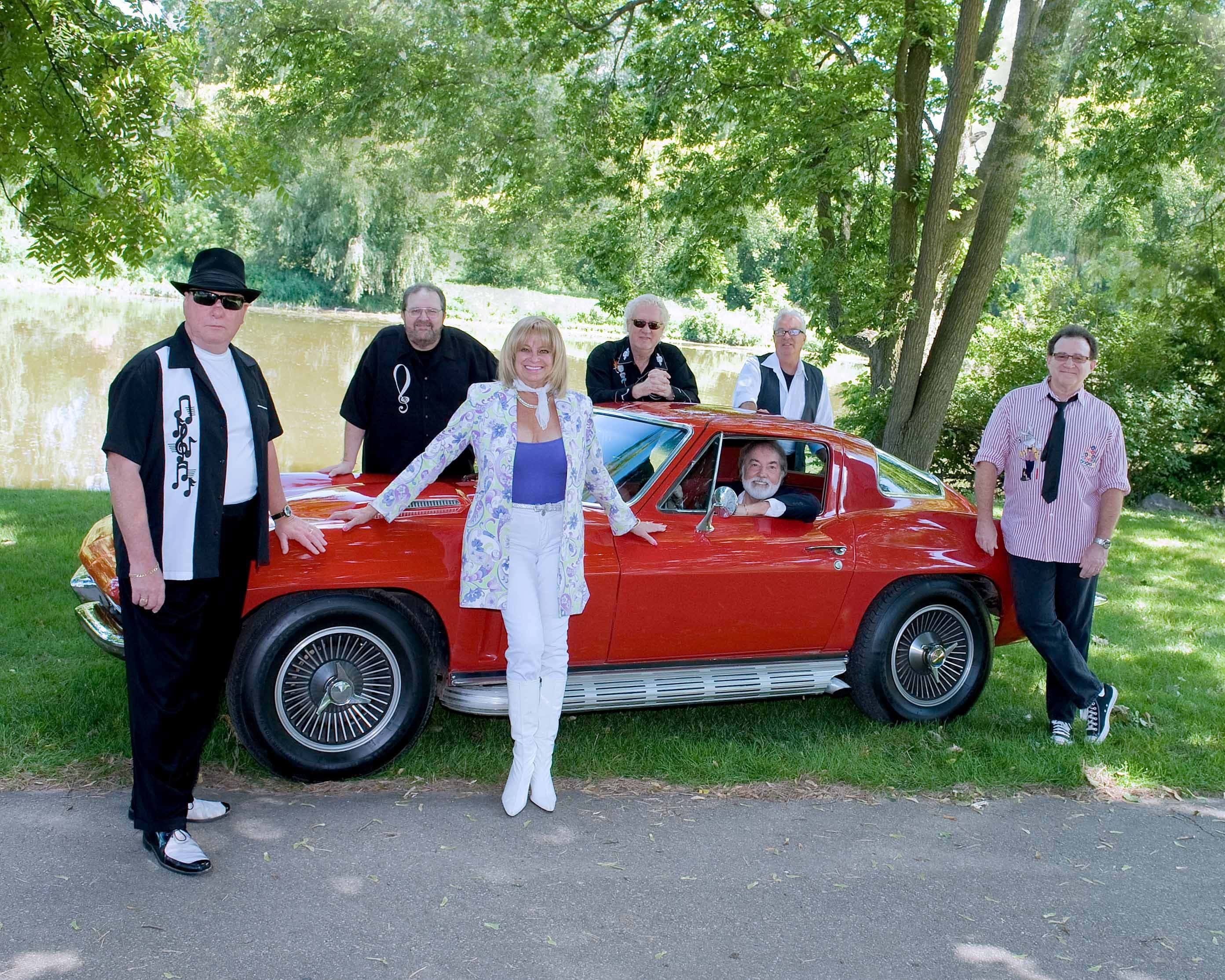 According to MSV Community Programs Coordinator Autumn Gray, this Friday's Gardens at Night was planned to celebrate the opening of the Museum's new exhibition. Gray notes that the event is the first nighttime opportunity to tour Second Time Around: The Hubcap as Art as well as enjoy a fun and affordable evening for families. Admission to Gardens at Night is free to ages 12 and under and—thanks to the sponsorship of Navy Federal Credit Union—admission is also free to all active military personnel and their families. Admission to Gardens at Night remains free to Museum Members. The ticket price for all others, which includes the concert and admission to the Museum's Glen Burnie Gardens and galleries, is $10.
Based in Maryland and one of the nation's most sought-after oldies show bands, The Fabulous Hubcaps has been performing since 1974. The seven-piece band has released 18 recordings and performed at venues and events throughout the United States ranging from the South Lawn of the White House to county fairs. The band was inducted into the Southern Legends Entertainment and Performing Arts Hall of Fame in 2005 and, in 2013, the Fabulous Hubcaps was inducted into the Maryland Entertainment Hall of Fame. Gardens at Night attendees can expect a high-energy performance featuring doo-wop harmonies, classic rock-and-roll, rock-a-billy music, famous Motown hits, and rhythm-and-blues favorites.
Along with live music, Friday's event will feature free children's activities. From 6 to 8 p.m. children may play a variety of lawn games including Frisbee, hula hoops, and cornhole. In the event of rain, the children's activities will move inside to the Museum's BB&T Learning Center.
Just opened in the Museum's Changing Exhibitions Gallery, Second Time Around: The Hubcap as Art features works by 287 artists from across the globe who responded to the challenge to transform discarded hubcaps into works of art. On view through March 1, 2015, Second Time Around has just opened to rave reviews by visitors of all ages and families attending Gardens at Night will not want to miss it. The exhibition is sponsored in part by Trex, Shenandoah Country Q102, and Reader & Swartz Architects, P.C.
Those attending Gardens at Night at the MSV also may purchase food, wine, and beer from Bonnie Blue. This Friday's menu will include: pulled-pork barbecue platters and sandwiches, lump crab cake platters and sandwiches, steamed and chilled Gulf shrimp, hot dogs served with chips, cookies, ice cream, soda, water, coffee, and imported and domestic wine by the bottle ($20) or glass ($5), and beer ($5). A "wine-and-cheese deal" including a bottle of red or white wine and a fruit-and-cheese plate will be available for $25. All food and drink sales are cash only and no outside food or beverages will be permitted in the concert area and the gardens. All those who plan to listen to the musical performance should bring their own chairs.
The gates, galleries, and gardens will open at 6 p.m. for GAN and the music will begin at 7 p.m. Due to the ongoing garden restoration project, the concerts will take place on the lawn by the MSV. In the event of rain, the musical performance will take place in a tent.
The 2014 Gardens at Night series is sponsored by Navy Federal Credit Union and Shenandoah Country Q102.
The Museum of the Shenandoah Valley is located at 901 Amherst Street in Winchester, Virginia. The MSV complex—which includes the Museum, the Glen Burnie House (not open during Gardens at Night), and the gardens—is open Tuesday through Sunday from 10 a.m. until 4 p.m.  Additional information is available by calling 540-662-1473, ext. 235, or referring to www.theMSV.org.
About Navy Federal:
Navy Federal Credit Union is the world's largest credit union with over $57 billion in assets, more than 4 million members, 247 branches, and a workforce of over 11,000 employees worldwide. The credit union serves all Department of Defense and Coast Guard Active Duty, civilian and contractor personnel, and their families. For additional information about Navy Federal, visit www.navyfederal.org.