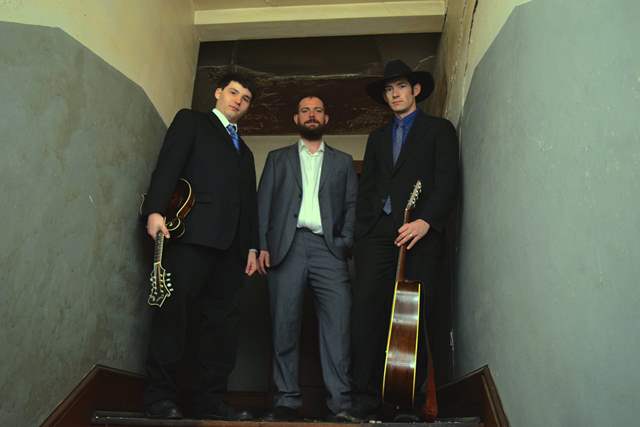 Proceeds to Benefit Free Community Programming at the Museum
Winchester, VA 8/23/16. . .The Museum of the Shenandoah Valley (MSV) will host an outdoor bluegrass concert by the band Bud's Collective at 2 p.m. this Sunday, August 28. Proceeds from the concert—which will take place under a shaded tent—benefit free community and family programming at the MSV. Admission to the concert is $5 for MSV Members and $10 for all others. Children ages 12 and under will be admitted free of charge. Concertgoers should bring their own chairs for seating.
According to MSV Executive Director Dana Hand Evans, during the last year the MSV provided free events and family programming—such as this Saturday's Shenandoah Valley TasteFest—to more than 5,500 Shenandoah Valley residents. By attending this Sunday's concert, says Evans, attendees will not only hear terrific bluegrass music and have a great time, but also will help support all such free MSV community events in the upcoming year.
A three-piece bluegrass band based in Wardensville, West Virginia, Bud's Collective includes bass player Cody Brown, band leader and guitar player Buddy Dunlap, and mandolin player Jack Dunlap. All of the musicians provide lead and harmony vocals. Formed in 2012, the band has performed widely throughout the Shenandoah Valley and is known for high-energy performances that include original music, bluegrass favorites, and unique renditions of songs made famous by music greats such as Tom Petty, Alabama, Johnny Cash, Django Rhinehart, and many others. An award-winning band, Bud's Collective received first place honors in the 2013 DC Bluegrass Union Mid-Atlantic Band Competition in Washington, DC, and second place in the 2014 SPBGMA (Society of the Preservation of Bluegrass Music of America) Band Competition in Nashville, Tennessee. The band released three albums in 2015, and hosts a popular monthly concert series, Bluegrass in the Barn, at the Capon Crossing Farm Market in Wardensville.
All those who purchase tickets to the concert online (www.theMSV.org) by August 27 will receive free MSV admission with the concert and will be entered in a free drawing to win four tickets to the Museum's September 9 Gardens at Night event and a one-year MSV Family Membership. For those who purchase concert admission at the door on Sunday, regular admission prices to visit the MSV galleries, Glen Burnie House, and gardens will apply ($10 for adults and $8 youth/seniors). MSV Members and youth ages 12 & under always receive free general admission to the MSV.
Concert-goers are encouraged to bring picnics to enjoy during Sunday's concert. As the Bud's Collective performance will be held in a large event tent adjacent to the MSV, the concert will take place rain or shine.
A regional cultural center, the MSV is located at 901 Amherst Street in Winchester, Virginia.
The MSV complex—which includes the Museum, the Glen Burnie House, and seven acres of gardens—is open Tuesday through Sunday from 10 a.m. until 4 p.m. The Museum is open year-round; the house and gardens are open April through December. Additional details are available online at www.theMSV.org or by calling the MSV at 540-662-1473, ext. 235. –END–