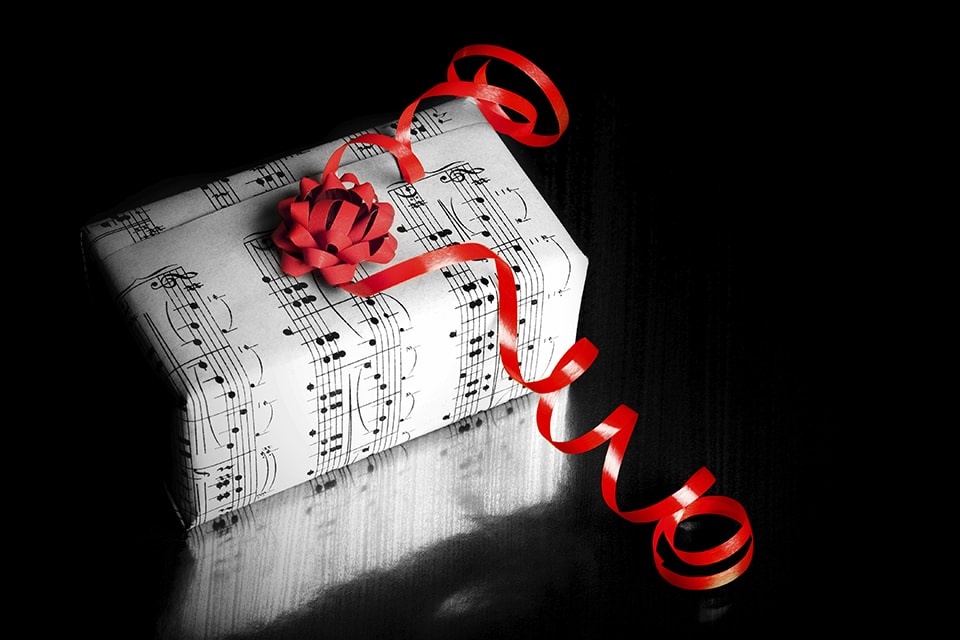 Series Features Blues Music, Big Band, and Holiday Music from Around the World
Winchester, VA 11/30/16…The Museum of the Shenandoah Valley (MSV) will celebrate the holiday season with a series of afternoon concerts featuring blues music, big band, and holiday music from around the world.
Concerts will take place on Saturday, December 3; Saturday, December 10; and Sunday, December 18. Concert admission—which includes access to the MSV exhibitions, gardens, and Glen Burnie House—is free to MSV Members and youth ages 12 and under. For all others, admission is $10. The concert series is sponsored by Yount, Hyde & Barbour, P.C.
The concert series begins at 3 p.m. on Saturday, December 3 with Chicago-style blues from harmonica maestro Bruce Ewan accompanied by bassist Steve Shaw and blues guitarists Steve "Baby Jake" Jacobs and Bobby Radcliff. Along with tunes made famous by artists such as Muddy Waters, Sonny Boy Williamson, and BB King, Saturday's show will include bluesy holiday tunes. Part of the Washington, DC, blues scene for more than 30 years, Bruce Ewan has toured Europe, Latin America, and South Africa to great acclaim. He has recorded several CDs on Brazilian and Argentinian record labels and performed in venues from New York to Florida, including the Blue Note in New York City and the Kennedy Center in Washington, DC.
At 2 (sold out) and 3:30 p.m. on Saturday, December 10, the MSV will feature a big band concert by the Yesterday Swing Orchestra. A staple of the MSV concert series, the orchestra's annual holiday performance has become a popular favorite among MSV concert-goers. Under the direction of Bob Johnson, this 18-piece ensemble will play holiday favorites and Big Band classics from the 1930s through the 1950s. For this Saturday's performance at the MSV, the band will feature vocalists Jennie Wright and John Hudson.
The final concert of the series will take place at 3 p.m. on Sunday, December 18, tenor Jackson Caesar will sing holiday songs from around the world in a performance titled A Concert Medley. A singer, songwriter, arranger, and producer residing in Washington, DC, Jackson Caesar is a versatile tenor with a reputation for appeal to diverse audiences with his talent and what he refers to as his style of "pop-inspirational." Along with performing in four languages and five genres, Jackson Caesar has performed at venues throughout Washington, DC, including the Kennedy Center, Lincoln Theatre, DAR Constitution Hall, and on the White House grounds. For his MSV performance, Caesar will be accompanied by a pianist, percussionist, and bass player.
Those planning to attend the MSV holiday concerts are encouraged to arrive early; seating is limited and will be on a first-come, first-served basis. Attendees may pre-register for tickets at www.theMSV.org.
Before the performance attendees are invited to shop in the Museum Store and enjoy the MSV. Exhibitions currently on view include And Still We Rise: African American Story Quilts featuring 69 vibrant works of textile art, Dynamics of Desire: The Evocative Works of Jim Costello featuring more than 20 works by modernist painter Jim Costello, This Must Be the Place: The Art of Landscape presenting 300 years of landscape art from the collection of MSV benefactor Julian Wood Glass Jr., and—on view in the MSV's Glen Burnie House— an exhibition of mixed-media assemblages in Suzanne Stryk: Notes on the State of Virginia. Traveling exhibitions, both And Still We Rise: African American Story Quilts and Suzanne Stryk: Notes on the State of Virginia are only on view at the MSV through December 31, 2016.
A regional cultural center, the Museum of the Shenandoah Valley is located at 901 Amherst Street in Winchester, Virginia. Open from 10 a.m. to 4 p.m. Tuesday through Sunday, the MSV will be closed December 24 and 25, and January 1. The MSV's Glen Burnie House and seven acre gardens are open April through December; the galleries are open year-round. Admission is not required to visit the Museum Store, which is open during regular MSV hours and during the holiday concerts. Additional information about holiday events is available at www.theMSV.org or by calling 540-662-1473, ext. 235. – END –
About And Still We Rise: African American Story Quilts:
On view in the MSV Changing Exhibitions Gallery, this exhibition narrates four centuries of African American history through the display of nearly 69 story quilts. A traveling exhibition on a national tour, And Still We Rise is presented by the Women of Color Quilters Network in partnership with Cincinnati Museum Center and National Underground Railroad Freedom Center. The exhibition's display at the MSV is sponsored by BB&T and Shenandoah Country Q102 and presented in collaboration with the Winchester Area NAACP.