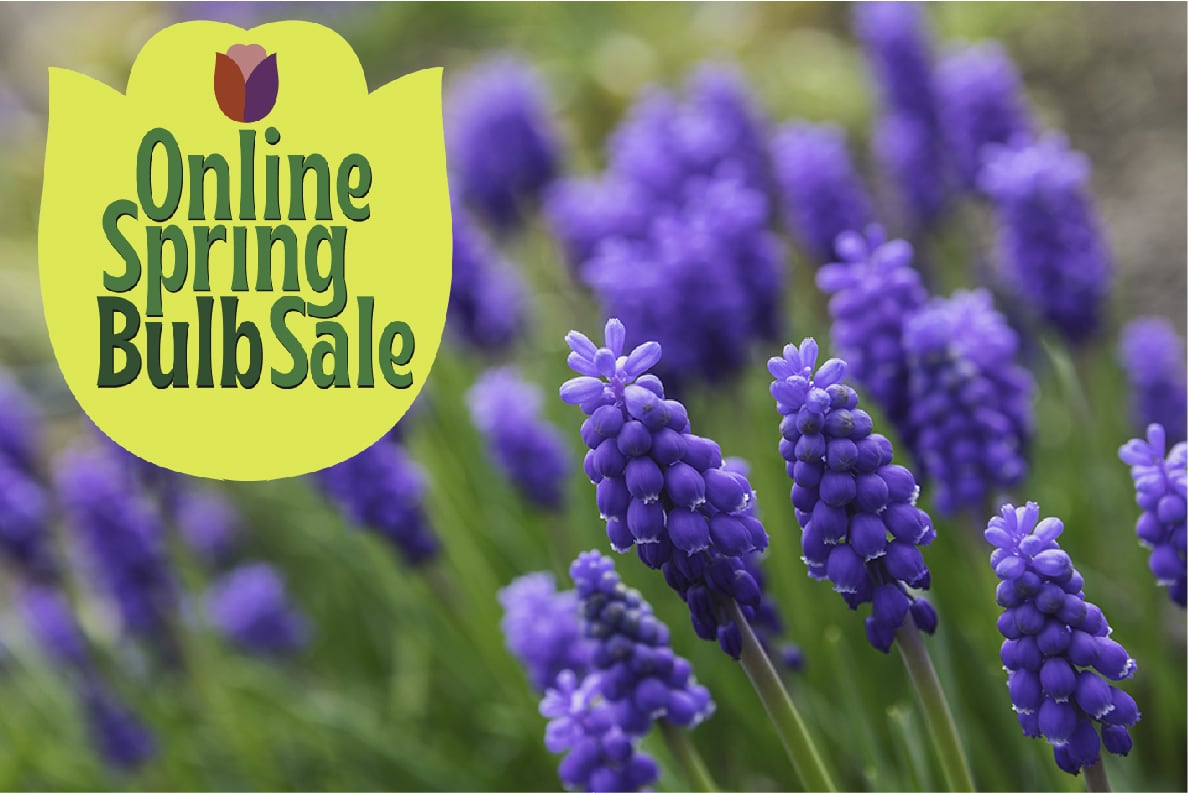 MSV to Host Online Spring Bulb Sale August 8–23
Bulbs will be Available for Pickup in time for Fall Planting
Winchester, VA 8/7/20…Area gardeners looking to bring colorful blooms to their gardens next year will want to check out the Museum of the Shenandoah Valley (MSV) Online Spring Bulb Sale.
Beginning August 8 and running through August 23, a selection of bulbs frequently planted in the Museum's seven acres of gardens will be available for purchase on www.theMSV.org. Bulbs will arrive in time for fall planting and will be available for pick up at the MSV from November 3 through November 8.
"This is a great opportunity to purchase plants that are tried and true performers in the MSV gardens," says Perry Mathewes, MSV director of gardens and deputy director, museum operations. Mathewes notes that the online sale features plants that are visitor and staff favorites as well as some unusual varieties that may be hard to find at neighborhood garden centers, such as the guinea hen flower, tumbleweed onion, and trout lily.
According to Mathewes, the MSV orders thousands of bulbs each summer for spring displays in the formal gardens and—inspired by the success of the MSV's online Heritage Plant Sale in May— the Museum's horticulture staff thought area gardeners might enjoy the opportunity to order some of the same bulbs for their gardens.
The online sale features 11 varieties of bulbs, all of which may be found in the MSV gardens, including netted iris (Kathie's Spring Garden, Picnic Area), grape hyacinth (Grand Allée), miniature daffodils (Jasmine Allée, Family Cemetery), daffodil mix (Kathie's Spring Garden), trout lily (Kathie's Spring Garden, Water Garden),  guinea hen flower (Water Garden, Asian Garden), red crown imperial (Knot Garden, Parterre Garden), a tulip mix (Spring Garden, Parterre), tulip Angelique (Pink Pavilion pots), allium globemaster (Perennial Garden, Kathie's Spring Garden) and tumbleweed onion (Kathie's Spring Garden).
Bulbs may only be purchased online via credit card (no on-site cash transactions). A catalogue detailing the spring-flowering bulbs is available to download here and shoppers are invited to email questions to gardener@theMSV.org.
Proceeds from the Spring Bulb Sale benefit the maintenance of the MSV gardens. MSV Members receive a 10% discount on bulb sale purchases. Those interested in joining the MSV may do so here. In celebration of the Museum's 15th anniversary, new and renewing members may save 15% on membership fees by entering the code "ART15" at checkout.
A regional cultural center, the MSV is located at 901 Amherst Street in Winchester, Virginia. The MSV includes galleries displaying permanent collections and rotating exhibitions, the Glen Burnie House, seven acres of gardens, and is the home of The Trails at the MSV, a free-admission art park opening on November 25, 2020, which will provide three miles of trails for walking, running, or biking. More details are available at www.theMSV.org. –END–