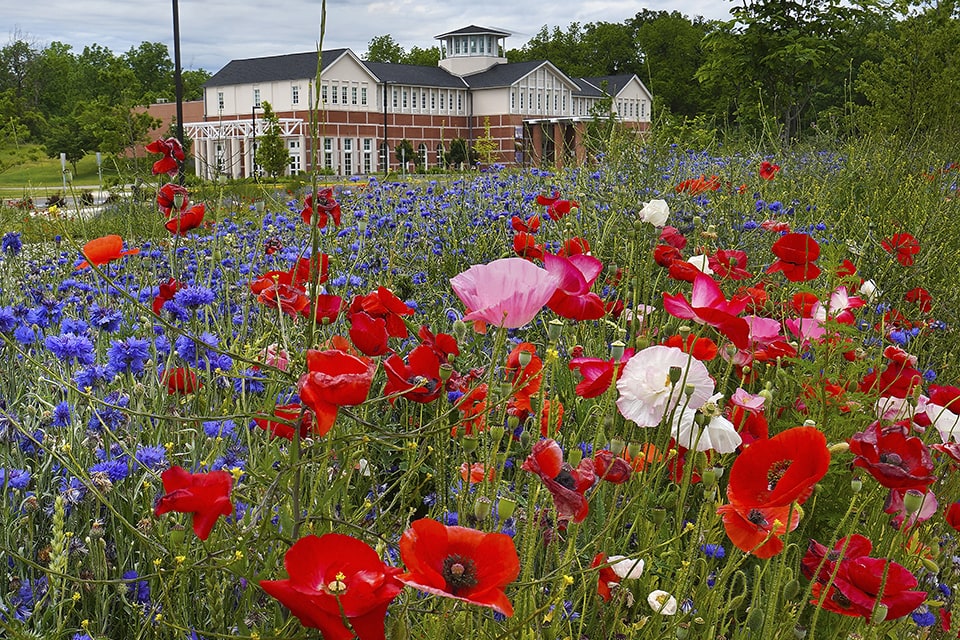 MSV Continues to Gradually Re-open
Entire Site to Open on June 23
Winchester, VA, 06/17/20 . . . Winchester's Museum of the Shenandoah Valley (MSV) has announced the next steps in its gradual process to re-open to the public since closing on March 17 due to the COVID-19 pandemic.
According to MSV Executive Director and CEO Dana Hand Evans, the first phase of the process, the reopening of the seven-acre gardens, has been successful. The gardens will continue to be open to all now through June 19. Regular admission fees are being waived during this time, but donations are greatly appreciated.
On Saturday and Sunday, June 20 and 21, the Gardens will close to host a member preview. At the same time, the Museum galleries will reopen. This will provide visitors with the first chance since March to see Things Come Apart, the Smithsonian exhibition which has been extended through July 12. Regular museum admission is being waived these two days; all donations are greatly appreciated.
On June 23, the gardens, the David Rogers' Big Bugs outdoor exhibition, and the Museum galleries will all open. At that time, MSV admission fees ($5 –$15) will apply to ages 5 and up, with MSV members being admitted free of charge.
Beginning June 20 and until further notice, all visitors to the MSV galleries must wear face masks in compliance with the requirements of the Commonwealth of Virginia. In addition, visitors to the MSV will find several modifications to support social distancing.
These modifications include requiring visitors to use a south-field exit, to eliminate congestion at the garden entrance. Tables in the picnic area have been spaced to more than six feet apart, and all garden restrooms are temporarily closed until June 23. The Glen Burnie House will also remain temporarily closed.
Those interested in attending the June 20 and 21 preview of the Big Bugs exhibition and who are not already members are encouraged to join the MSV here. In celebration of the MSV's 15th anniversary, membership fees are being discounted throughout 2020. To receive the membership discount, the code "ART15" should be entered during the online checkout process.
A regional cultural center, the MSV is located at 901 Amherst Street in Winchester, Virginia. The MSV includes galleries displaying permanent collections and rotating exhibitions, the Glen Burnie House, seven acres of gardens, and is the future home of The Trails at the MSV, which will provide three miles of trails for walking, running, or biking. The MSV is open Tuesday through Sunday from 10 a.m. to 5 p.m. Each Wednesday now through September 2, the MSV is open until 8 p.m. Additional details are available at www.theMSV.org–END–