FREE Daylong Festivities at Both Locations on Saturday; Includes Gardening Programs from Experts & First Book Signing for New Valley Apple Book
Winchester, VA 4/16/14…The Museum of the Shenandoah Valley (MSV) and Southern States, its Amherst Street neighbor, will celebrate Earth Day this Saturday, April 19, with a variety of free and informal, expert-led programs that will highlight environmentally sustainable gardening. Programs will begin at 8 a.m. at Southern States and at 10 a.m. at the MSV. The celebration of Earth Day at the MSV will also include a book signing by author Scott Jost for his newly released publication, Shenandoah Valley Apples, from noon to 4 p.m. Museum admission is not required to attend Earth Day programs or the book signing.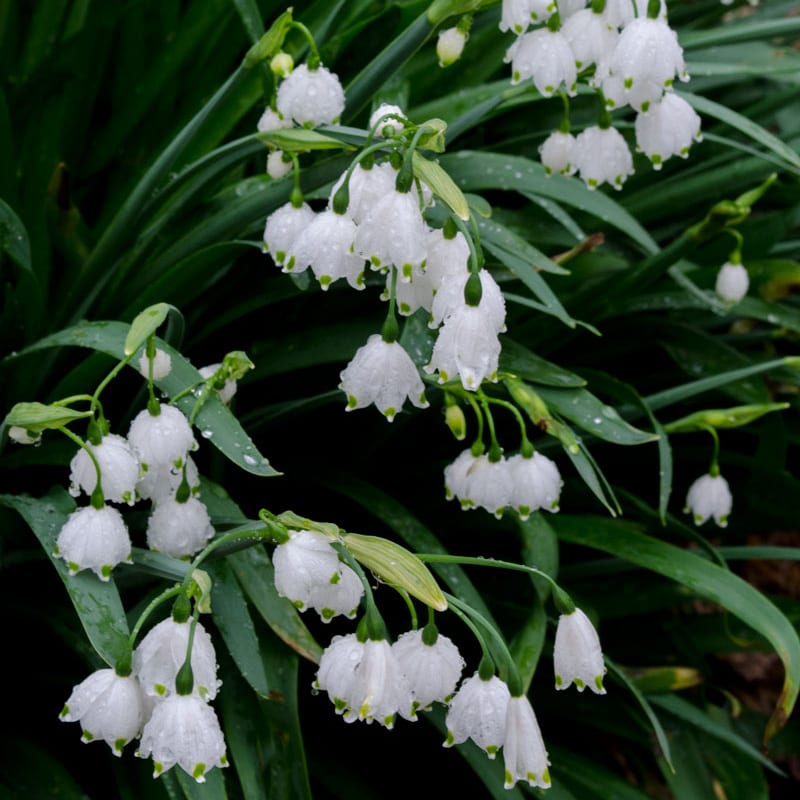 According to MSV Director of Gardens Perry Mathewes, the day seeks to inspire people to garden and help novice and experienced home gardeners alike create beautiful and environmentally sustainable landscapes. While Earth Day is actually the following Tuesday (April 22), Mathewes notes that the celebration will take place Saturday to accommodate those unable to attend a weekday event. A horticultural expert with more than 25 years of experience, Mathewes will present four of Saturday's programs. Other presenters include Master Gardener Paula Brownlee; Southern States Nursery Supervisor, landscape architect, and tree consultant Christopher Oldham, ASLA; and Jake Carpenter, manager of Winchester's Southern States Cooperative, Virginia-licensed pesticide applicator, and GrowMaster-certified chemical and fertilizer applicator.
The programming at Southern States begins with the 8 to 10 a.m. class led by Oldham, How to Plant: Annuals to Trees. In this hands-on program, attendees will learn how to plant for good survival. From 10 to 11 a.m. Oldham will discuss over-the-counter organic solutions for pest problems in Organic Solutions for Pest Management. Lawn maintenance—from cultivation to weed control and fertilization —will be the focus of Turf Establishment and Maintenance led by Jake Carpenter from 1 to 2 p.m. Both Oldham and Carpenter will discuss soil from residential and agricultural perspectives in Soil Amendments and When They are Needed from 2 to 3 p.m. The basic rules and timing of fertilizing plants will be highlighted from 3 to 4 p.m. in Which Fertilizer and When to Use It. For the kids, Southern States programming also includes Easter Egg hunts at 10 and 11 a.m.
At the MSV, programs begin at 10 a.m. in the Reception Hall with How to Have the Best Vegetable Garden Ever, a program in which Master Gardener Paula Brownlee discusses and demonstrates techniques for growing vegetables in containers, raised beds, or large gardens. From 11 a.m. to noon, Perry Mathewes and Christopher Oldham will present Right Plant/Right Place, a program about planting a landscape for both aesthetics and plant survival. From noon to 1:30 p.m., Mathews and Oldham will present Native/Non-Native and Invasive Species of Plants to help gardeners identify non-native plants that are acceptable in landscape design and invasive native species to avoid. Weather permitting, the 11 a.m. and noon programs will include free, guided walks through the Museum's Glen Burnie Gardens. In Rain Gardens, from 2 to 3 p.m., Mathewes will explain the basics of site planning, design, and plant selection for a rain garden to help manage storm water runoff. In Container Gardens, from 3 to 4 p.m., Mathewes will discuss the different types of containers and the types of plants that thrive in them.
Also in celebration of the Valley's landscape and from noon to 4 p.m. this day, author Scott Jost will be on hand in the Museum Store to sign his newly released book, Shenandoah Valley Apples. Through oral histories and color photographs from apple orchards and workplaces in the Shenandoah Valley and Blue Ridge regions of Virginia, the 128-page book explores the relationship between the people and land of this region. A hardcover book, Shenandoah Valley Apples is now available for purchase in the Museum Store for $34.95.
All Earth Day programs and the book signing are free; regular admission rates apply for those who also wish to visit the Museum galleries and gardens.
Southern States is located at 447 Amherst Street in Winchester; the Museum of the Shenandoah Valley is located at 901 Amherst Street. The MSV complex—which includes the Museum, the Glen Burnie House, and six acres of gardens—is open Tuesday through Sunday from 10 a.m. until 4 p.m. The Museum galleries are open year-round; the house and gardens are open April through October. The house will reopen on June 10 following a rehabilitation project. Additional information is available at www.theMSV.org or by calling 540-662-1473, ext. 235.