Scott Jost, Author of the Newly Released Book to Visit Museum Store from Noon to 4 p.m.
Winchester, VA 4/15/14…From noon until 4 p.m. this Saturday, April 19, author Scott Jost will be at the Museum of the Shenandoah Valley (MSV) to sign his newly released book, Shenandoah Valley Apples.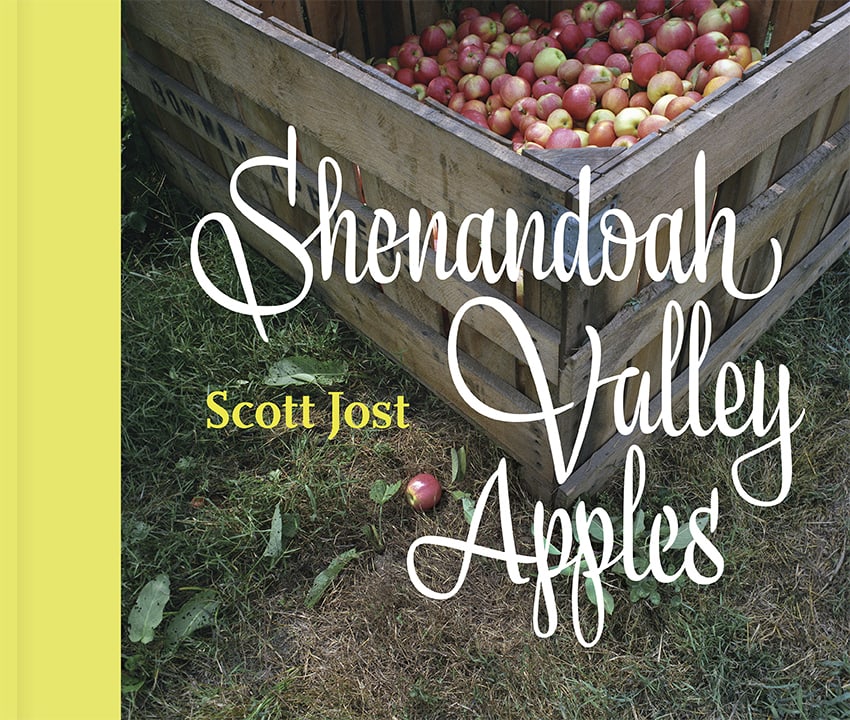 Through oral histories and color photographs from apple orchards and workplaces in the Shenandoah Valley and Blue Ridge regions of Virginia, the 128-page book explores the relationship between the people and land of this region. Many photographs and interviews in Shenandoah Valley Apples were made in Winchester and Frederick County, where, according to Jost, Virginia's apple industry is still most active and visible.
Orchards featured in the book range from a 9-acre roadside operation to some of the nation's largest commercial orchards. The publication also shares the perspectives of first- through fifth-generation apple growers as well as representatives of industry groups, associations and related businesses, apple industry workers, and self-described apple historians. In the book's epilogue, Jost expresses a hope that Shenandoah Valley Apples will preserve the legacy of a disappearing cultural landscape and raise awareness and concern for apple growing in Virginia. In the book, Jost notes that apple acreage in Virginia decreased by more than half between 1977 and 2005 and 65 percent of all growers left the business.
Appearing throughout the book, Jost's captivating photographs illustrate the Valley's orchards in all seasons. Images range from newly planted trees and thriving orchards to orchard remnants, abandoned apple trees, and farmsteads being sold for development. The book also includes an introduction by Scott Hamilton Suter, a resident of Spring Creek, Virginia, and associate professor of English and American studies at Bridgewater College.
A Harrisonburg resident, author Scott Jost is associate professor of art at Bridgewater College, where he teaches photography and design. He also wrote Blacks Run: An American Stream and was a contributing photographer to The Great Valley Road of Virginia: Shenandoah Landscapes from Prehistory to the Present.
According to Museum Store Manager Bonnie Barr, Shenandoah Valley Apples appeals to all readers who are interested in Valley history and the apple industry. She notes that the book would make a wonderful gift, especially during the upcoming Shenandoah Apple Blossom Festival.
There is no fee to visit the Museum Store and meet author Scott Jost. Regular admission rates apply to visit the Museum galleries and gardens ($10 adult, $8 senior/student, and free to MSV Members). A hardcover book, Shenandoah Valley Apples is now available for purchase in the Museum Store for $34.95.
The Museum of the Shenandoah Valley is located at 901 Amherst Street in Winchester, Virginia.  The MSV complex—which includes the Museum, the Glen Burnie House, and six acres of gardens—is open Tuesday through Sunday from 10 a.m. until 4 p.m. The Museum galleries are open year-round; the house and gardens are open April through October. The house will reopen on June 10 following a comprehensive rehabilitation project. Additional information is available at www.theMSV.org or by calling 540-662-1473, ext. 235.