by Director of Gardens Perry Mathewes
All Choked Up
One thing I love about this garden is the opportunity to introduce plants to people who may not have met them otherwise. The vegetable garden has been a good place for that this year. It is fun to see visitors discover that some of the foods such as asparagus and peanuts come from some pretty cool looking plants. One plant that many folks have noticed is the artichoke.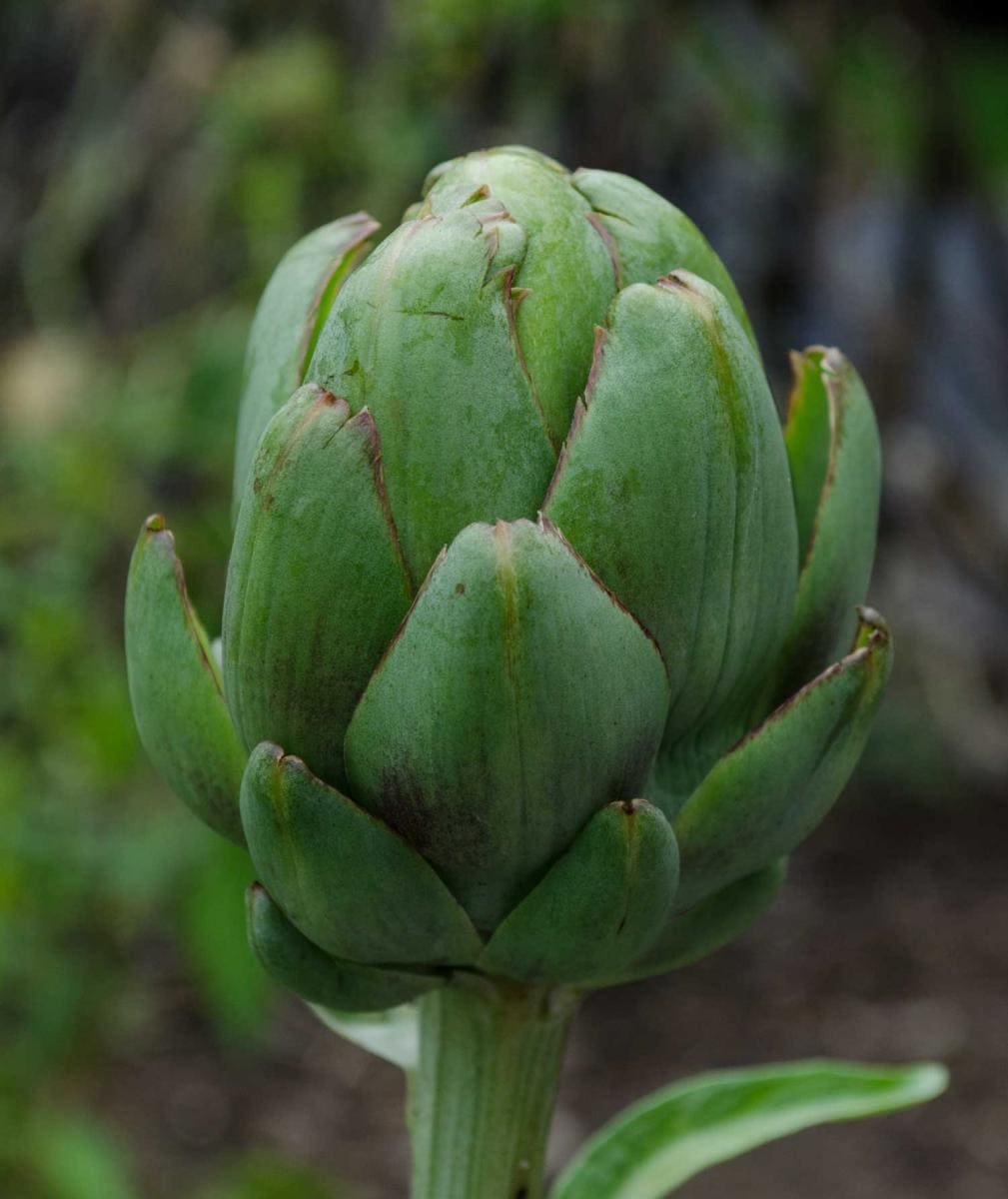 Artichoke Flower Bud
This summer everyone commented about the beauty of this plant with its very architectural leaves and some even recognized the edible part of the plant as the flower bud was forming. However, I realized only a few of the artichokes were harvested when food bank volunteers and MSV staff picked other produce from the garden. The artichoke is not a common food and since the artichoke hearts were not already in a glass jar soaking in oil, I bet most people were unsure how to prepare the plant for cooking. In fact, I am sure most people don't realize that when they are eating an artichoke they are eating part of a thistle flower.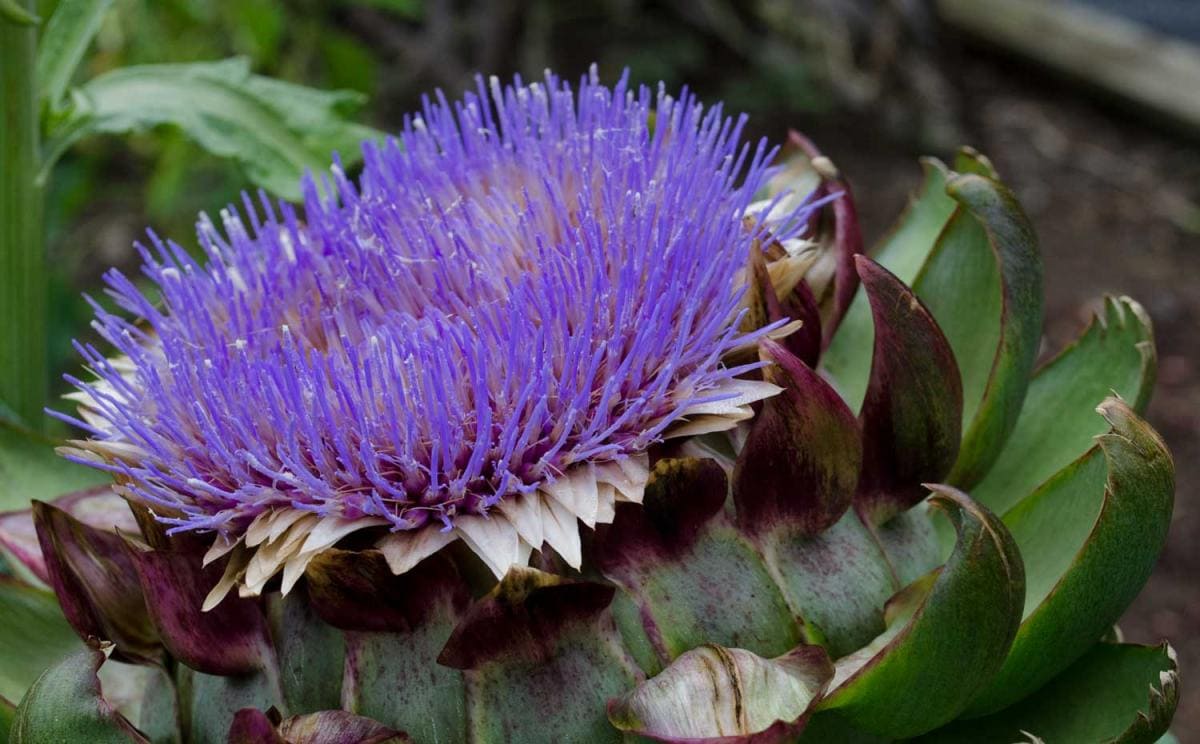 Cynara Scolymus
"It is good for a man to eat thistles, and to remember that he is an ass. But the Artichoke is the best of thistles, and the man who enjoys it has the satisfaction of feeling that he is an ass of taste." ­– Eneas Sweetland Dallas, Kettner's Book of the Table, 1877.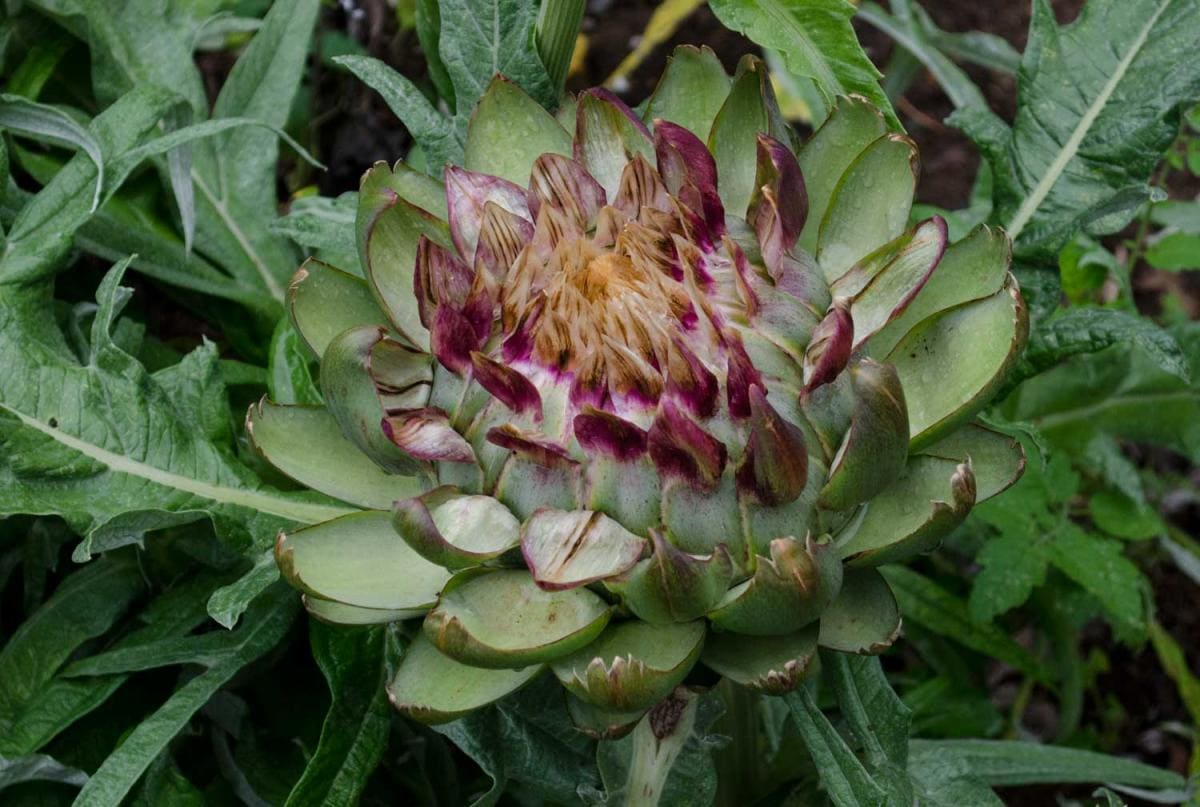 Artichoke Flower Starting to Open
With everyone hesitant to harvest them, it was quite easy to let the artichokes do what they truly want to do—bloom. I watched one particularly large flower right next to the main walk gradually open over a few weeks. The process had been slow, as the heavy bracts (the base of which are edible) gradually peeled back to reveal a purple flower ready to burst open. Once it bloomed, it was quite easy to see its relationship to the common thistle. Sadly, the artichoke is not edible at this stage.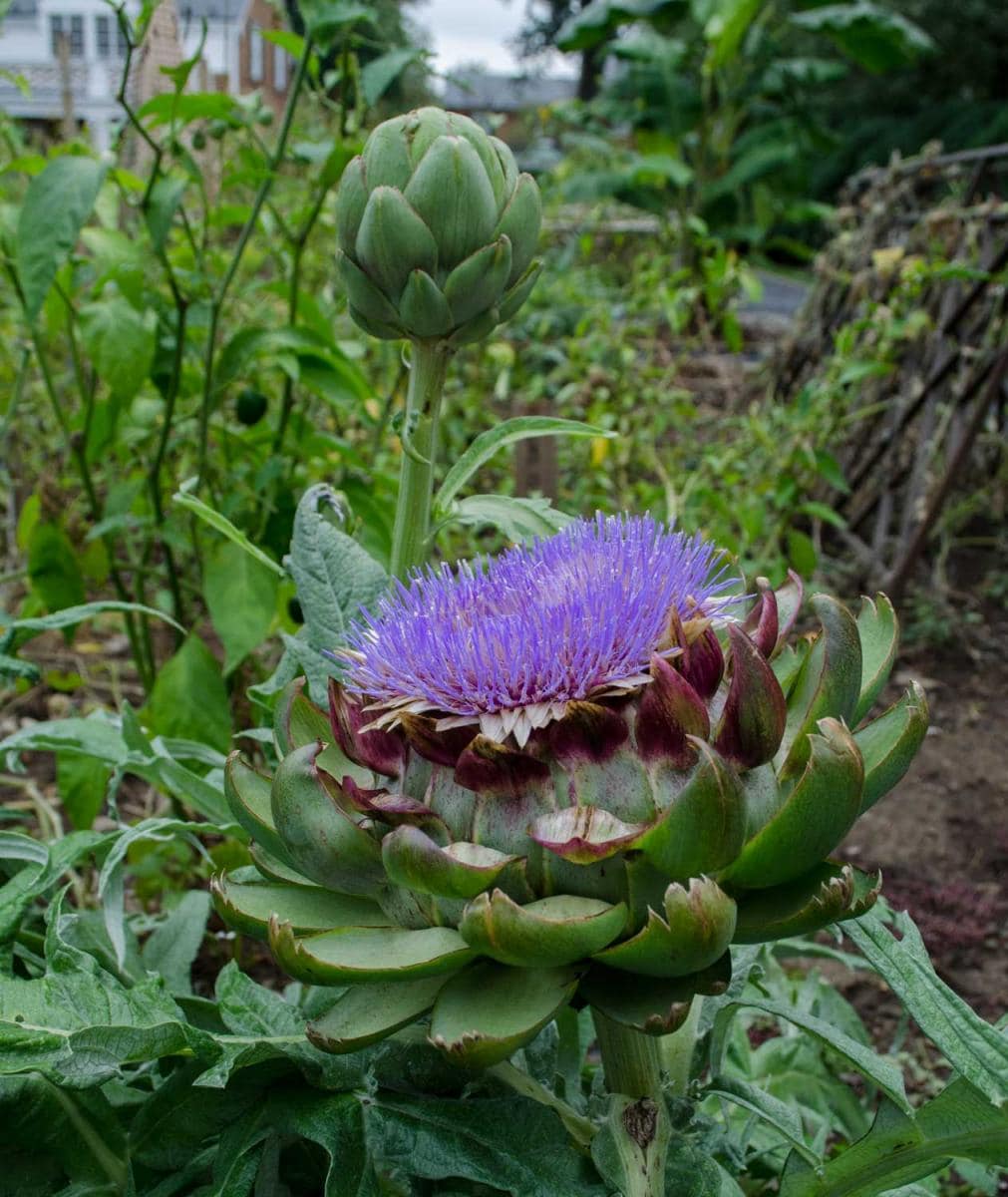 Artichoke Flowers
Artichokes are a great plant for the garden, whether you want to grow them, to eat them, or to show off their flowers. They are heavy feeders, so they will need lots of fertilizer and sun. They are not hardy here in Winchester, but can survive the winters in a milder climate. Their cousin, the cardoon, is another similar nice garden plant (the flower is not edible, but the leaf stalks are) and either one makes a great conversation piece for your guests. Just seeing one makes me all verklempt!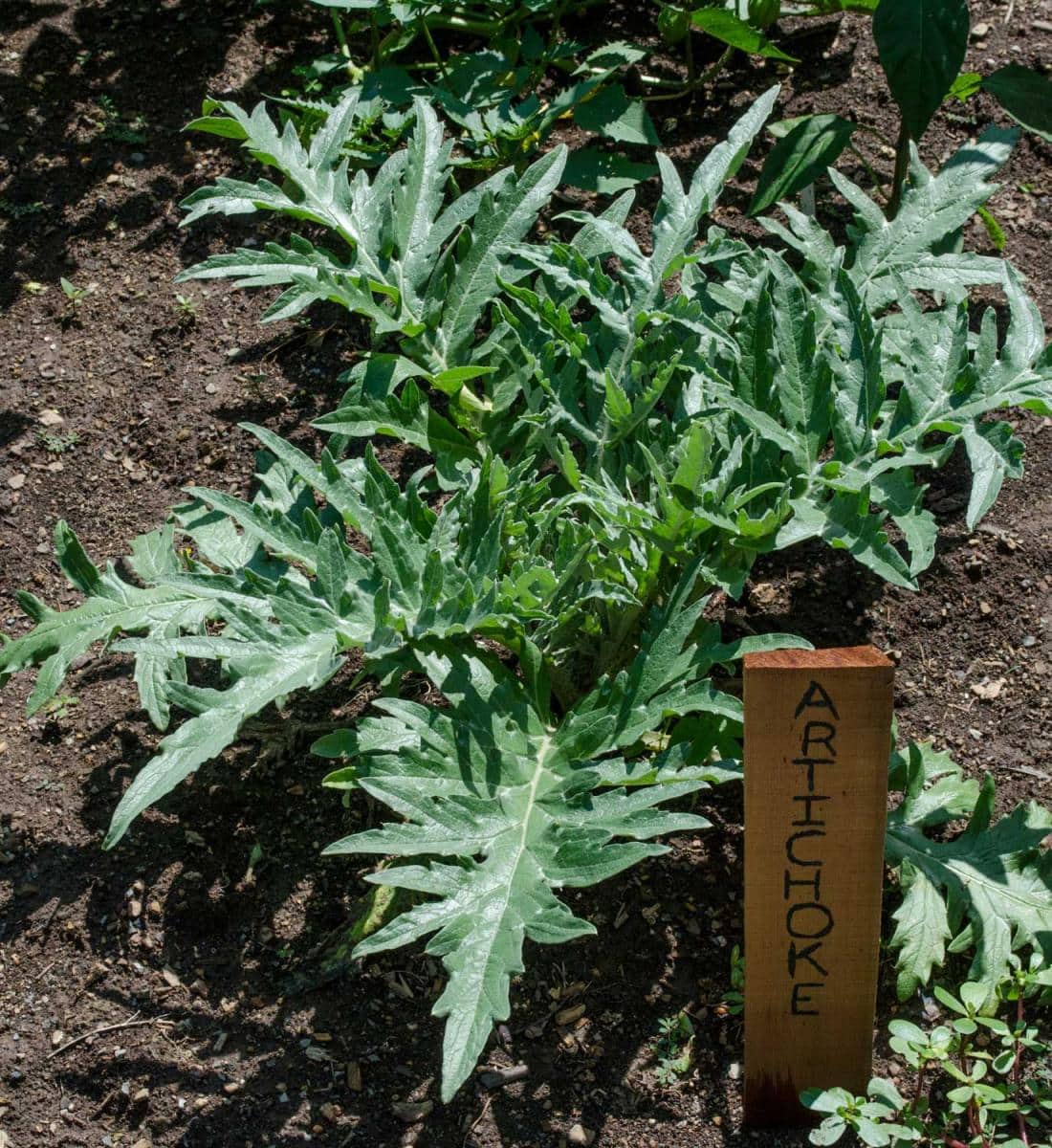 Artichoke Leaves
Join Perry on his next FREE Garden Walkabout, tomorrow, Wednesday, October 7, 10–11 a.m. and see the gardens before they close for the season on October 31, 2015. The MSV Glen Burnie House & Gardens are open for FREE from 10 a.m.–4 p.m. thanks to sponsor Howard Shockey & Sons, Inc.
Photos by Director of Gardens Perry Mathewes.
---
8/1/15 Cool Plants for the Summer
6/5/15 Let Me Tell You A Story