by Director of Gardens Perry Mathewes
Fall Foliage…and Flowers!
As the days shorten and the nights get cooler, it is obvious that fall is here. The leaves in the garden are starting to put on their show. Green ash leaves lighten into yellow and the sugar maples are starting to brighten as the leaves turn to orange. Soon other trees will follow and turn various shades of red, yellow and orange. Yes, fall is a great time to visit the garden.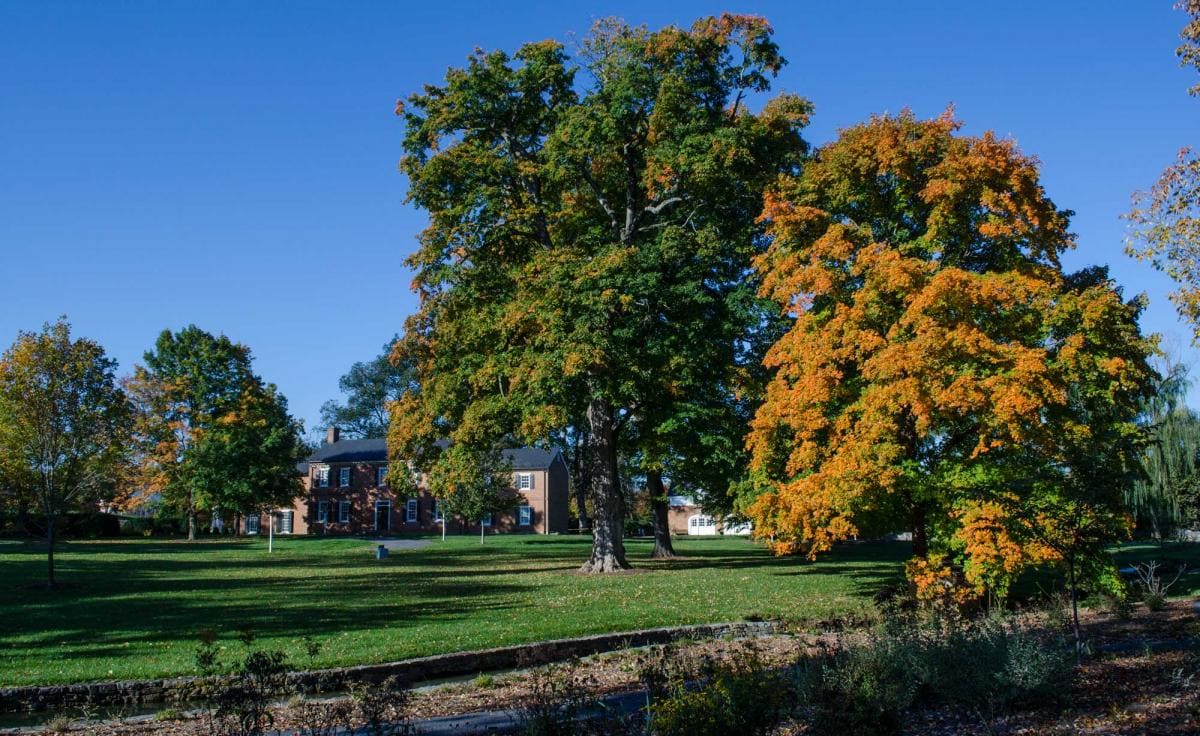 Glen Burnie Fall Foliage
Trees get a lot more attention at this time of year as they become more colorful and the flowers of the formal gardens start to wind down for season. The Rudbeckia, Angelonia and Salvia in the parterre are still blooming, but are not nearly as spectacular as they were a month ago. The hibiscus in the Perennial Garden and Spring Garden have shed their bright red flowers, as have many others perennials. You can almost see them yawning as they prepare for their winter nap.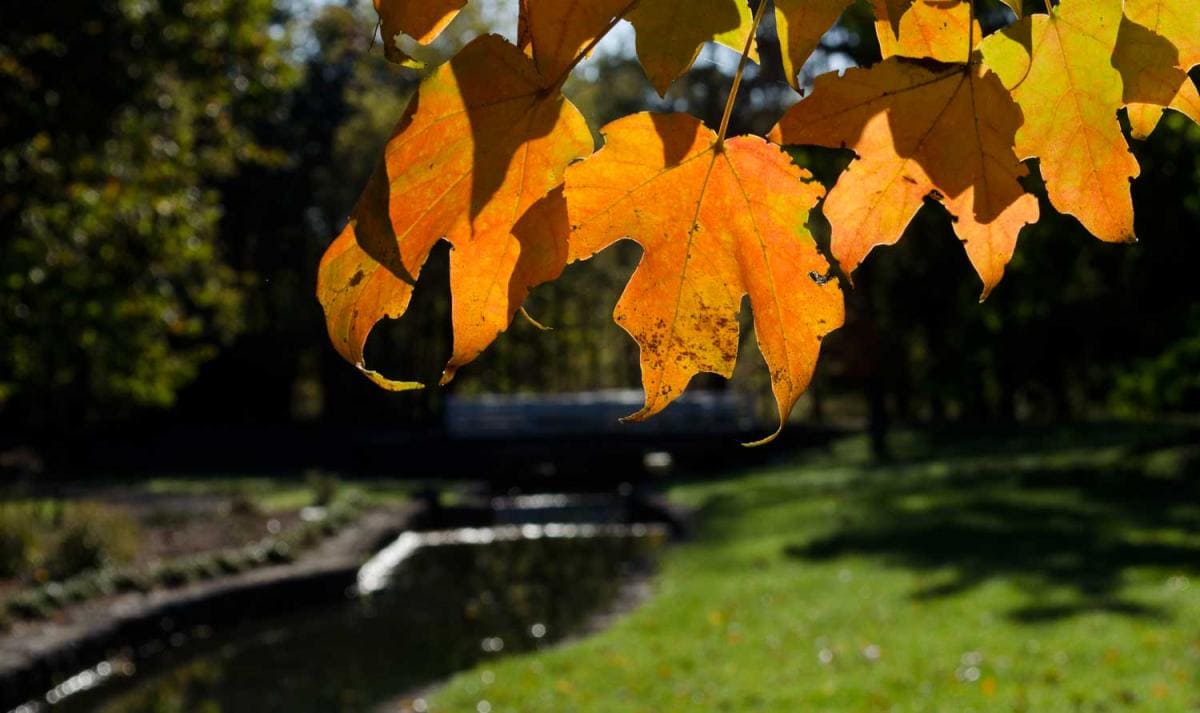 Maple Leaf in Autumn
However, not all flowers are prepared to go so quietly. Some plants enjoy the cooler weather while others find an opportunity to still feed the insects before winter arrives. In the Water Garden, the speckled purple flowers of the toad lilies are popping open here and there, much like croaks of frogs around a pond on a hot summer's night. Look close at the amazing flowers, with their wild coloring and interesting architecture. A true treat in the fall.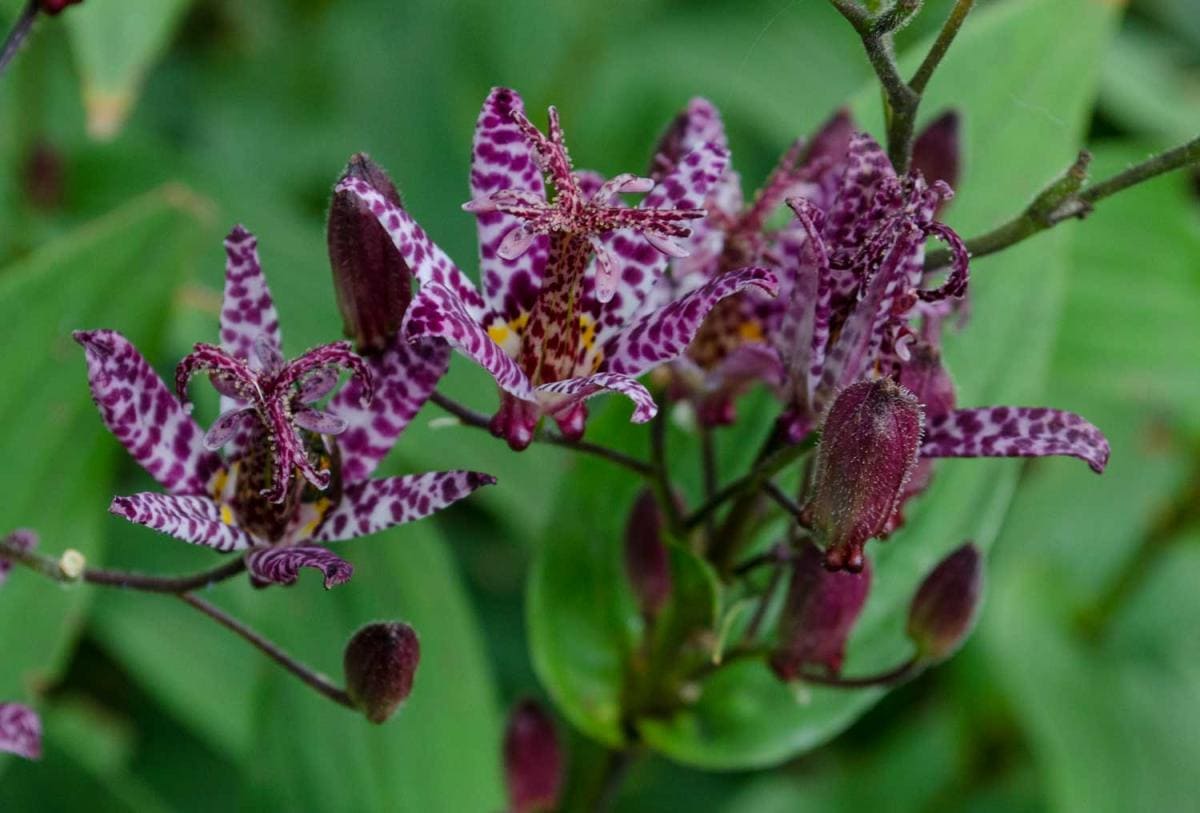 Toad Lily
On the knoll above the Water Garden sits a shrub that is currently exploding with flowers like a Guy Fawkes fireworks celebration. The arching branches of the Chinese indigo is covered in light purple flowers. Not far away is a large clump of wood aster whose color echoes the indigo on the hill. The bees are working these flowers, trying to squeeze the last bit of goodness out of the plant before it disappears for the winter.


Chinese Indigo Above the Water Garden
So while you come and do a little "leaf peeping" in the garden in the next week or so, don't forget to look down at some of the flowers still putting on a show too. We hope to see you out in the gardens a few more times before they close in November.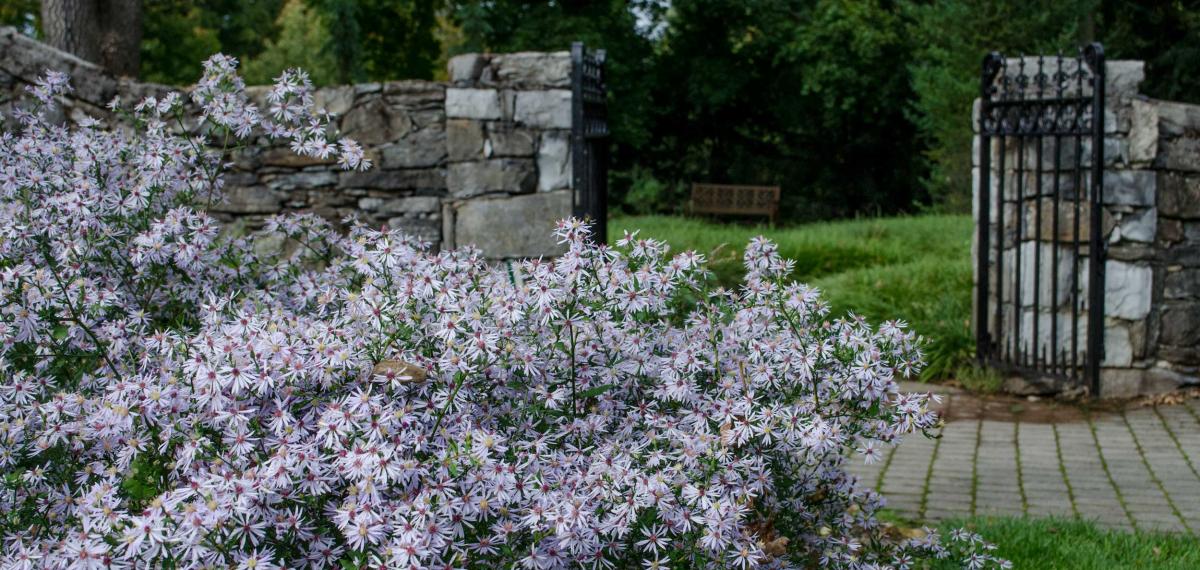 Wood Aster Near the Chinese Garden
Visit the Glen Burnie House & Gardens before they close for the season this Saturday, October 31. The MSV is open 10 a.m. to 4 p.m.
---
8/1/15 Cool Plants for the Summer
6/5/15 Let Me Tell You A Story