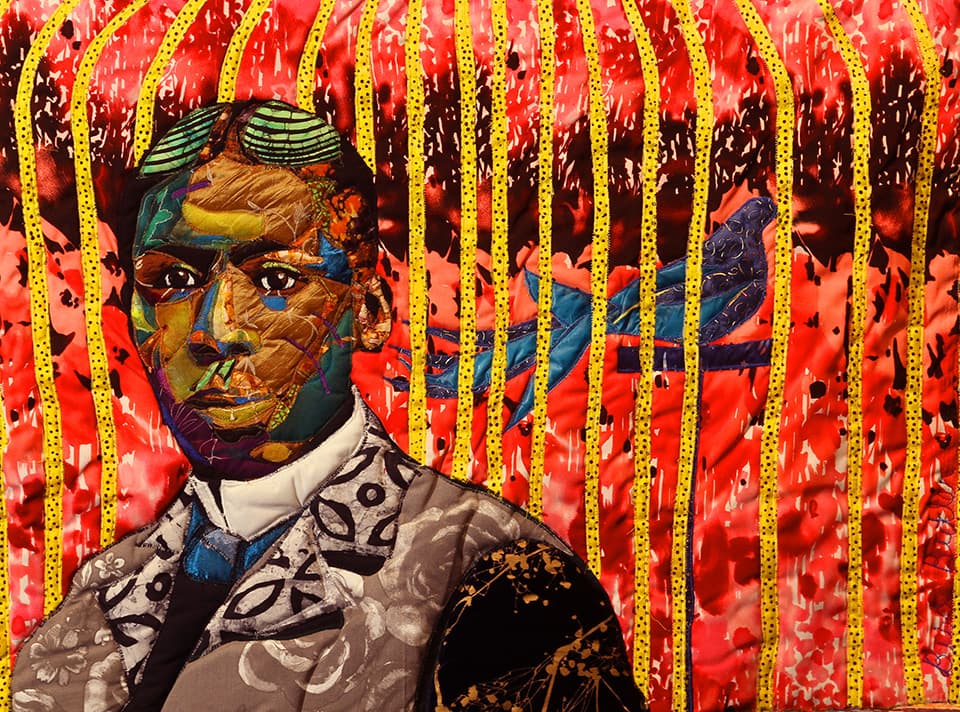 And Still We Rise: African American Story Quilts on View September 9–December 31
Winchester, VA 09/07/16…An exhibition of contemporary story quilts illustrating significant moments in African American history will be on view in the Museum of the Shenandoah Valley (MSV) from September 9 through December 31, 2016.
And Still We Rise: African American Story Quilts narrates four centuries of African American history through the display of 69 story quilts. All the textiles were created by an international group of artists in the Women of Color Quilters Network.
"We are very excited to be bringing this exhibition to the Shenandoah Valley," says MSV Executive Director Dana Hand Evans. She notes that And Still We Rise responds to the MSV commitment to present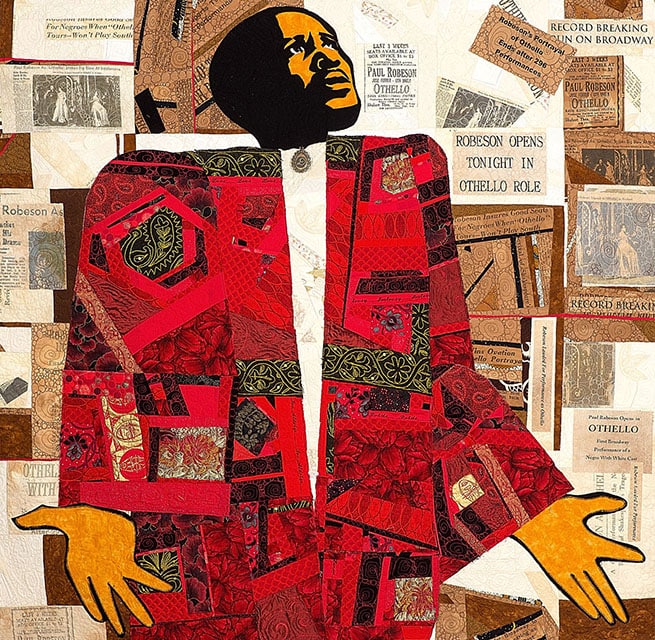 contemporary art exhibitions that engage a variety of different audiences. While And Still We Rise will be of particular interest to the African American community, it also will have widespread appeal for all audiences, says Evans. Describing the works in the exhibition as "stunning examples of textile art" and similar to paintings made of fabric, Evans believes that And Still We Rise offers visitors of all ages the opportunity to reflect on the African American experience and its importance in America's story.
Director Evans also anticipates that this exhibition will present a new experience for Museum visitors. While textiles and quilts in particular are well-known in the Shenandoah Valley, says Evans, And Still We Rise will likely present the first opportunity for many people to see a story quilt.
In describing this art form, the exhibition's curator—artist, historian, and  founder of the 1,700-member Women of Color Quilters Network Carolyn Mazloomi, PhD—explains that story quilting expands on traditional textile-art techniques to record, in fabric, events of personal or historical significance. Mazloomi notes that the works presented in And Still We Rise convey the stories of enslaved people, soldiers, poets, athletes, and political leaders from the seventeenth to the twenty-first century. The quilts also draw attention to the social challenges that America continues to face today, she says.
Stories illustrated in the exhibition include the 1619 arrival of the first documented Africans in Jamestown, Virginia; the publishing of the first book by an African American author in 1773; John Brown's raid on Harpers Ferry, Virginia (now West Virginia), in 1859; track-and-field athlete Jesse Owens winning four gold medals at the 1936 Olympics in Berlin, Germany; the interracial marriage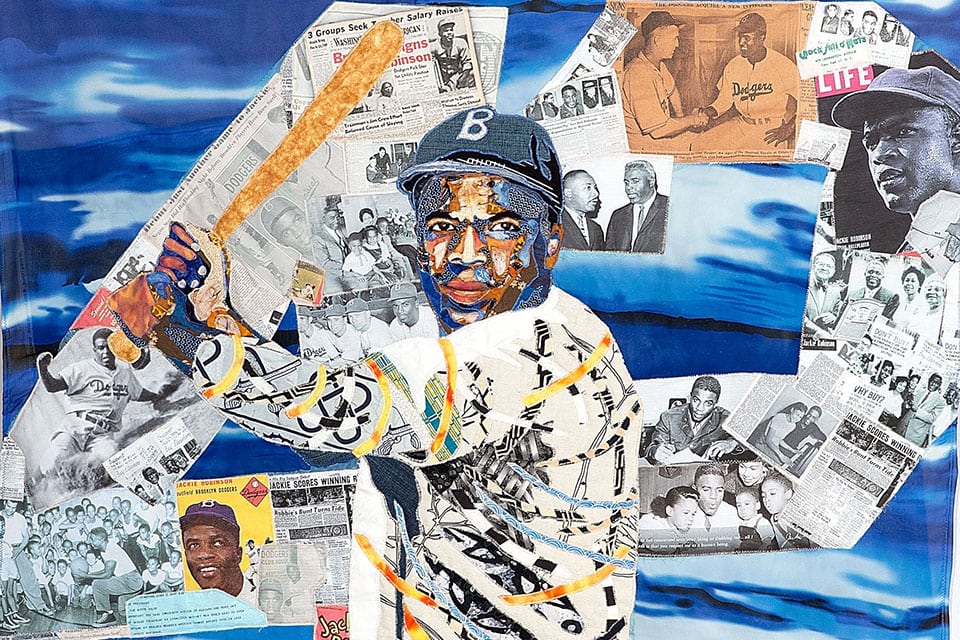 of Richard and Mildred Loving, a Virginia couple whose 1967 Supreme Court victory eliminated race-based marriage bans in the United States; and the 2008 election of the country's first African American President, Barack Obama.
The quilts presented in And Still We Rise display a diverse range of fiber-art techniques, including free-motion quilting, embroidery, needlepoint, appliqué, fiber collage, fusing, and hand beading. The materials incorporated into the textile narratives reflect each artist's unique style and include cotton, batik, organdy, metal, newsprint, beads, found objects, photo transfers, buttons, shell, wood, and vintage fabrics.
A traveling exhibition on a national tour, And Still We Rise is presented by the Women of Color Quilters Network in partnership with the Cincinnati Museum Center and the National Underground Railroad Freedom Center. The exhibition's display at the MSV is sponsored by BB&T and Shenandoah Country Q102 and is presented in collaboration with the Winchester Area NAACP.
A 208-page companion catalogue for the exhibition is available for purchase in the Museum Store for $34.99.
A regional cultural center, the MSV is located at 901 Amherst Street in Winchester, Virginia. The MSV includes galleries, the Glen Burnie House, and seven acres of gardens. The galleries and exhibitions are open year-round; the house and gardens are open April through December. Admission is $10 or $8 for seniors and youth ages 13 to 18. General admission is always free to youth ages 12 and under and to MSV Members. Thanks to sponsor Howard Shockey & Sons, Inc., admission is free to all every Wednesday. Additional details about the exhibition and a variety of complementary programs are available at www.theMSV.org or by calling 540-662-1473, ext. 235. –END–
Top: I Know Why the Caged Bird Beats His Wings, Bisa Butler, 2012-2013. Middle: Paul Robeson as Othello on Broadway, Glenda Richardson, 2012. Bottom: "42" Dedicated to Jackie Robinson, Bisa Butler, 2012-2013.