Deputy Director of Arts & Education Nancy Huth Leads Winter Series of Gallery Talks Highlighting Face to Face Portraits from the Julian Wood Glass Jr. Collection
Win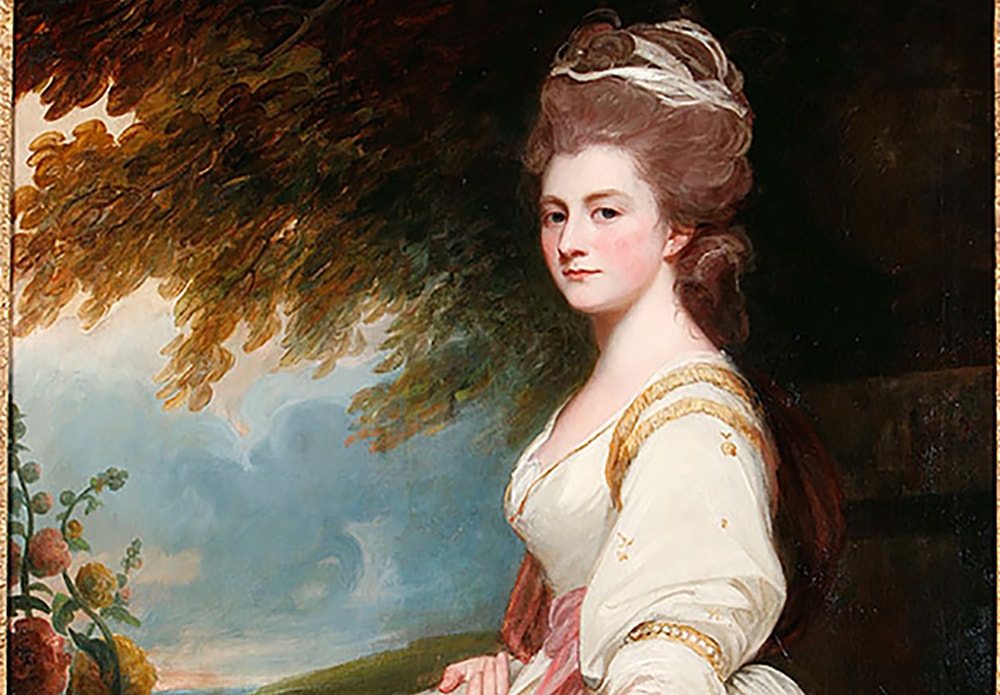 chester, VA 01/07/15…A new series of afternoon gallery talks highlighting the famous artists, sitters, and clothing featured in the recently opened exhibition Face to Face: Portraits from the Julian Wood Glass Jr. Collection will begin at 2 p.m. on Friday, January 9, and on Sunday, January 11, in the Museum of the Shenandoah Valley (MSV). Led by exhibition organizer and MSV Deputy Director of Arts and Education Nancy Huth, the 30- to 40-minute gallery talks will be offered monthly through March. Each month's talk will begin at 2 p.m. and will highlight a different aspect of the portraiture on display.
Opened in mid-November and on view through May of 2016, Face to Face examines the world of eighteenth- and early nineteenth-century portraiture with the display of 35 British, American, and Dutch portraits from the collection of MSV benefactor Julian Wood Glass Jr. (1910–1992). The exhibition also includes eight mirrors from the Glass Collection dating from 1735 to 1840.
Titled "Who's Who," the January 9 and 11 talks will explore the lives of selected sitters featured in Face to Face. A new bride painted by Sir Henry Raeburn (Scottish, 1756–1823), a self-assured earl painted by Sir Joshua Reynolds (English, 1723–1792), and a British nobleman in his dashing military uniform painted by Pompeo Batoni (Italian, 1708–1787) are among the subjects to be detailed in the January talks. In the February 6 program, "Dressed for Excess," Huth will detail what clothing tells the viewer about the portraits' sitters. During the March 20 talk, "Artists of the Rich and Famous," Huth will discuss some of the most famous painters represented in Face to Face. 
The winter gallery talks are geared toward ages 16 and older, and registration—which includes MSV admission—is free to MSV Members and $10 for all others. Those interested in attending the talks are encouraged to register online at www.theMSV.org or by calling 540-662-1473, ext. 240. Advance registration is suggested; however, walk-in registrations will be accepted if space is available.
The Museum of the Shenandoah Valley is located at 901 Amherst Street in Winchester, Virginia. The MSV complex—which includes galleries, the Glen Burnie House, and six acres of gardens—is open Tuesday through Sunday from 10 a.m. until 4 p.m. The Museum galleries are open year-round; the house and gardens are open April through October. Admission is $10 or $8 for seniors and youth ages 13 to 18. General admission is always free to youth ages 12 and under and to MSV Members, and thanks to generous sponsorship from Howard Shockey & Sons, Inc., it is free to all every Wednesday. Details about additional youth and adult programs related to Face to Face is available at www.theMSV.org or by calling 540-662-1473, ext. 235. –END–
About Nancy Huth
Nancy Huth is the MSV's deputy director for arts and education, overseeing the collections, education, and exhibitions departments. With more than 25 years of museum experience, Huth was formerly the curator of education at the Taft Museum of Art in Cincinnati, Ohio. Huth's previous experience includes managing adult programs at the Walters Art Museum, Baltimore, Maryland, and serving as assistant director and curator of education at Ball State University Museum of Art, Muncie, Indiana. Huth's degrees include a master of arts in art history from Oberlin College, Ohio, and a bachelor of fine arts in art history from Ohio University, Athens, Ohio.