Visitors Must Download a Museum Day Live! ticket at Smithsonian.com; MSV Celebration to Include FREE Bilingual Family Program at 10:30 a.m.
Winchester, VA 09/24/12…This Saturday, September 27, 2014, the Museum of the Shenandoah Valley (MSV) will celebrate Smithsonian magazine's national Museum Day Live! event by offering free admission.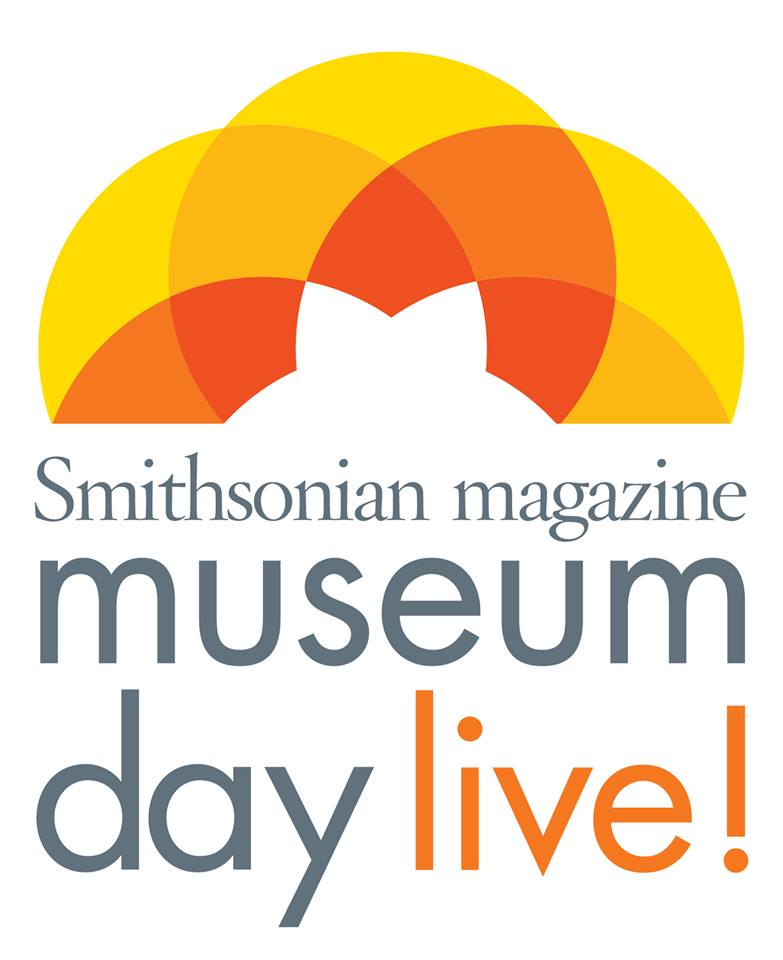 To take advantage of this special offer, museum visitors must obtain a free, downloadable ticket at Smithsonian.com/museumday and bring it with them the day of the event.
In addition to offering free admission throughout the day this Saturday, from 10:30 a.m. until noon the MSV will offer a free bilingual family program led by reading specialist and Winchester City Schools English for Speakers of Other Languages (ESOL) teacher Amy Christa-Davilla. To take place in the Museum's Shenandoah Valley Gallery, Cuentos Compartidos (Shared Stories) will highlight the people of many cultures who have settled in the Shenandoah Valley over the centuries and focus on the folk tales and stories that are shared across these cultures. A Museum Day Live! ticket is not required to participate in the free gallery program.
Now in its tenth year, Museum Day Live! is an annual event, hosted by Smithsonian magazine, in which participating museums across the country offer free admission to anyone presenting a Museum Day ticket. More than 1,500 museums in all 50 U.S. states are participating in the 2014 promotion. According to the Museum Day Live! website, other area museums participating in the promotion include the Shenandoah Valley Discovery Museum, Belle Grove Plantation, Newtown History Center, and Clermont Farm. A complete listing of the museums and cultural institutions participating in Museum Day Live! may be found on the web at Smithsonian.com/museumday.
According to MSV Executive Director Dana Hand Evans, This Saturday's event marks the third consecutive year that the Museum has participated in Museum Day Live! She says that the Museum's participation this year is notable because visitors to the Museum will have the opportunity to experience the renovated Glen Burnie House and special MSV exhibitions.
Reopened this summer after a two-year renovation project, the Glen Burnie House was built in 1794 by Robert Wood, son of Winchester founder James Wood, and last owned by MSV benefactor Julian Wood Glass Jr. (1910–1992). New interpretive panels show visitors archival images of people who have lived in Glen Burnie over the years, and new displays highlight the decorative objects that Glass collected and enjoyed in his ancestral home.
This Saturday Museum Day Live! participants may also experience exhibitions in the MSV galleries for free. This weekend will mark the final opportunity for visitors to tour Moveable Feasts: Entertaining at Glen Burnie. On view in the Founders Gallery until Sunday, September 28, the exhibition tells the story of the entertaining that took place in the Glen Burnie House and Gardens during the 1960s. The Shenandoah Valley Gallery explores a broad sweep of Valley history and features a special exhibition, Safes of the Valley, which includes 45 food safes (commonly known as pie safes), most from private collections and many on first-time display in the MSV. Just opened this month in the Museum's Changing Exhibitions Gallery, Second Time Around: The Hubcap as Art features works by 287 artists from across the globe who responded to the challenge to transform discarded hubcaps into works of art. The engaging exhibition is sponsored in part by Trex, Shenandoah Country Q102, and Reader & Swartz Architects, P.C.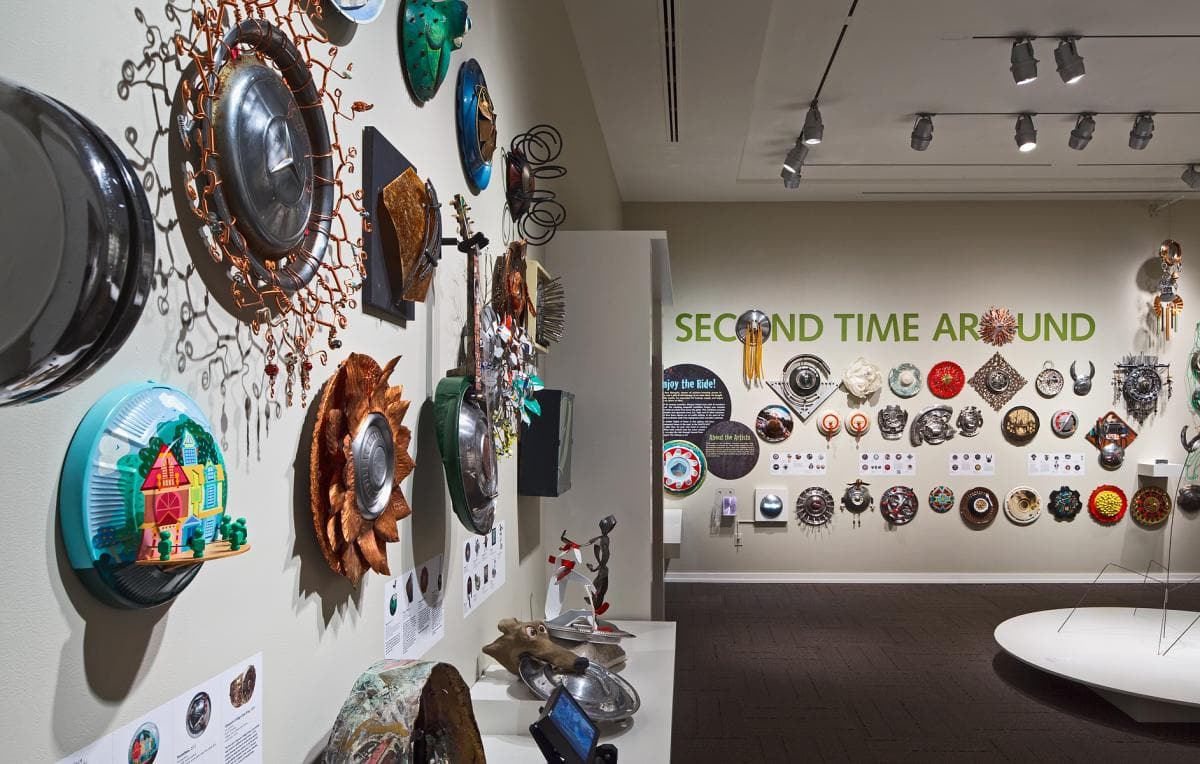 Photograph by Ron Blunt
The Museum Store and Museum Café by Bonnie Blue Southern Market and Bakery will also be open on Saturday. The store will be open throughout the day and the café will serve lunch and desserts from 11:30 a.m. until 2 p.m.
In order to take advantage of the special free admission offer on Saturday, visitors must download and present official Museum Day Live! tickets at participating venues. One ticket will gain free entrance for two at participating sites on Saturday, September 27 only. One ticket is permitted per household. Visitors are encouraged to review listings on the Museum Day Live! website for admission details.
The Museum of the Shenandoah Valley is located at 901 Amherst Street in Winchester, Virginia. The MSV complex—which includes galleries, the Glen Burnie House, and six acres of gardens—is open Tuesday through Sunday from 10 a.m. until 4 p.m. Additional information is available at www.theMSV.org or by calling 540-662-1473, ext. 235.