Collect, Preserve, Interpret: Ten Years at the MSVCollect, Preserve, Interpret: Ten Years at the MSV
Presents Many Objects on First-Time Display
Collect, Preserve, Interpret: Ten Years at the MSV
Presents Many Objects on First-Time Display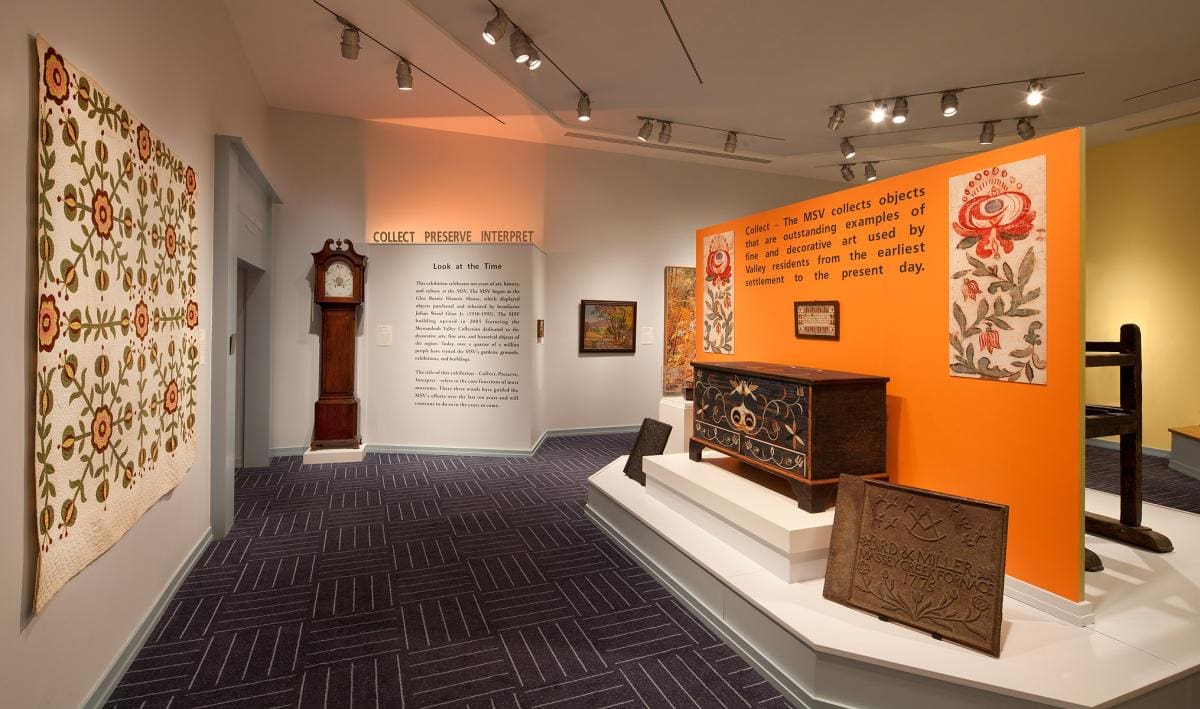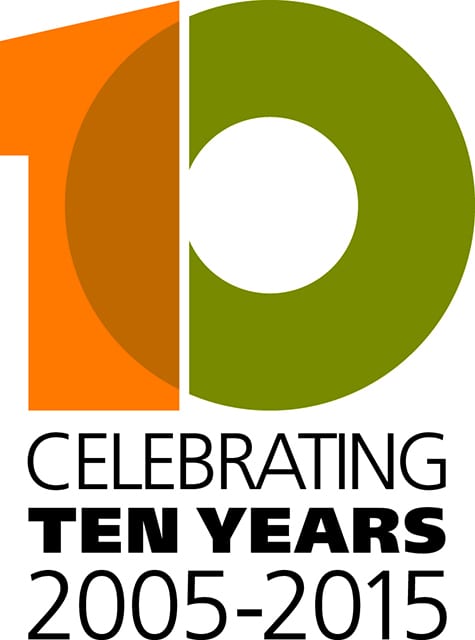 Winchester, VA 04/15/15…Opening on April 28 in celebration of the Museum of the Shenandoah Valley's tenth anniversary, Collect, Preserve, Interpret: Ten Years at the MSV will showcase some of the most important objects acquired by the MSV during its first decade. On view in the Shenandoah Valley Gallery through May 1, 2016, the exhibition will include more than 50 objects, nearly 20 of which will be on first-time public display in the MSV.
According to MSV Executive Director Dana Hand Evans, Collect, Preserve, Interpret refers to the core museum functions that have guided the ten-year growth of the Museum's Shenandoah Valley Collection, which now includes more than 1,400 objects.  A. Nicholas Powers, MSV curator of collections and this exhibition, says that along with seeing new acquisitions and recently conserved items, visitors to the exhibition will gain new insights into what the MSV collects, why the objects are important to telling the Valley's story, and the work involved in preserving them.
Collect, Preserve, Interpret: Ten Years at the MSV features furniture, ceramics, paintings, quilts, metals, folk art, and a variety of objects of historic interest, such as a printing press used by the Henkel family of Shenandoah County in the 1800s. Newly added to the MSV collection and on display for the first time in this exhibition, the printing press is a gift to the MSV from the David M. Rubenstein Rare Book & Manuscript Library, Duke University, Durham, North Carolina.
Among the other objects on first-time view in this exhibition are a Winchester tallcase clock dating to 1787 and made by William Richardson; a jamb stove side plate made about 1775 by the Mossy Creek Furnace, Augusta County, Virginia; a miniature tea kettle made between 1818 and 1821 by George Reed of Winchester; an 1898 tobacco jar by John A. Hickerson of Strasburg, Virginia; and a quilt designed in 1990 by Lorene W. Edmunds of Harrisonburg, Virginia.
All objects to be exhibited in Collect, Preserve, Interpret were selected based on rarity, beauty, and their ability to tell a story about the Valley's people. They range in date from a 1773 cast-iron jamb stove plate—made by Marlboro Furnace, Frederick County, and also on first-time display —to a folk art carving executed in 2006.
For example, a notably rare, leather key basket and a portrait miniature will be featured in the exhibition. Made around 1830 in Rockingham County, Virginia, the basket is among few surviving Shenandoah Valley examples of the small, handled baskets in which nineteenth-century housewives carried and stored their household keys. The portrait miniature depicting Winchester silversmith Thomas Boyle Campbell (1796–1858), painted in 1823, is one of the few known Valley miniatures, and it is particularly rare because it depicts a Valley craftsman.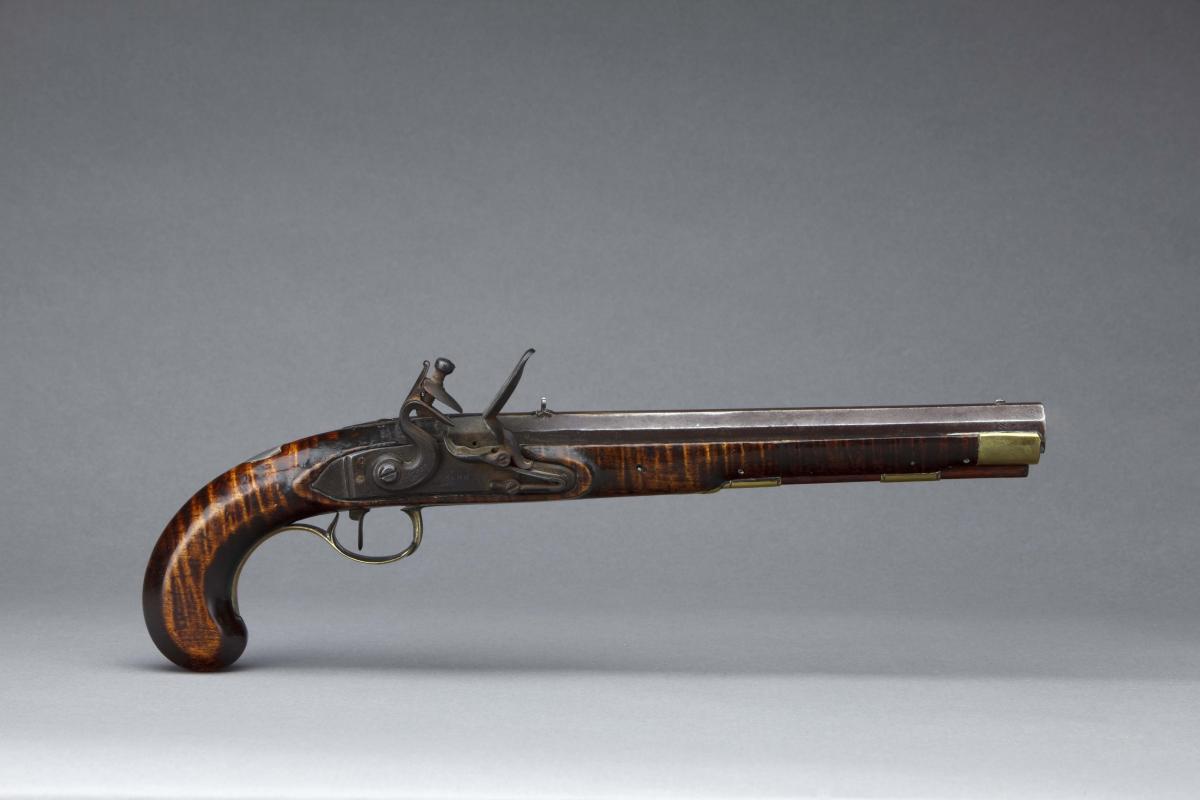 A pistol and sideboard, both made in Winchester during the nineteenth century, are among the objects that are notable for their elegance. Composed of curly maple, iron, brass, and steel and made about 1800 by gunsmith Simon Lauck (1762–1815), the pistol illustrates both the wood and metalworking skills of its maker. The sideboard, made in 1819 by George Kreps (active in Winchester 1816–1819), has imported, pressed-glass knobs as well as mahogany and bird's-eye maple veneers. Along with serving a utilitarian function, this sideboard spoke of personal wealth, as did the Lauck pistol.
In addition to being the largest object in the exhibition and most recent addition to the Shenandoah Valley Collection, the printing press tells the story of the prominent Henkel family and its role in nineteenth-century life in the Valley. More than six feet in height and length, the press once printed a German-language newspaper, books, music, sermons, and birth and baptismal certificates. It will be displayed with a margin block used in the printing process, a family record printed in 1808, and a portrait of Ireneus N. Henkel—a Lutheran minister who worked for the Henkel Press in the 1820s.
Also in the exhibition, recently conserved objects will highlight MSV preservation efforts. Among these are a colorful blanket chest (1800–1809) made in Shenandoah (now Page) County by artist Johannes Spitler (1774–1837). Acquired in 2012, the chest was a milestone addition to the MSV Collection, as Spitler is among the most important Shenandoah Valley folk artists.
Side-by-side display of two sideboards also will demonstrate the benefits of conservation, with one object conserved and the other awaiting such work as resources become available. The conserved sideboard is the only one known to have been made by John Shearer, who worked around 1798 to 1818 in Martinsburg, Virginia (now West Virginia); the MSV acquired this important object in 2010 and conserved it in 2011. The Shearer sideboard will be displayed next to a Grecian-style sideboard made in 1841 in Staunton, Virginia, by John White and given to the MSV in 2008 by Winterthur Museum and Mr. and Mrs. Morgan J. Sincock.
In addition to viewing Collect, Preserve, Interpret, visitors are invited to explore the entire Shenandoah Valley Gallery, where a number of significant objects from the Collection are on long-term display. Of particular note is the MSV collection of Shenandoah Valley pottery and A View of Winchester, 1856  by Edward Beyer (1820–1865), the first object acquired for the Museum's Shenandoah Valley Collection in 1999.
While Collect, Preserve, Interpret explores the MSV collecting accomplishments since its 2005 opening, the Museum is also focused on the future. Collecting goals include adding more objects from the southern end of the Valley and the Panhandle of West Virginia as well as objects made and used by the Valley's African American community.
Throughout the MSV's anniversary year, a series of educational programs complementing Collect, Preserve, Interpret will be offered. Visitors may join Nick Powers for an informal discussion about the new exhibition at Meet the Curator, an event at 5:30 p.m. on Thursday, May 7. At 2 p.m. on Friday, May 29, Powers will discuss his favorite objects, new acquisitions, and recently conserved works during a gallery talk, "Collect, Preserve, Interpret." Finally, at 2 p.m. on Friday, June 19, Powers will launch the MSV's new "Treasures from the Vault" program series with a discussion of decorative historic documents known as fraktur, which are on display in the exhibition as well as kept in the Museum's collections storage. Registration—which includes MSV admission—is free to MSV Members and $10 for all others and is required. Those interested in attending may register online at www.theMSV.org or by calling 540-662-1473, ext. 240.
The Museum of the Shenandoah Valley is located at 901 Amherst Street in Winchester, Virginia. The MSV complex—which includes galleries, the Glen Burnie House, and six acres of gardens—is open Tuesday through Sunday from 10 a.m. until 4 p.m. The Museum galleries are open year-round; the house and gardens are open April through October. Admission is $10 or $8 for seniors and youth ages 13 to 18. General admission is always free to youth ages 12 and under and to MSV Members, and thanks to generous sponsorship from Howard Shockey & Sons, Inc., it is free to all every Wednesday. During the weeks between Memorial Day and Labor Day, the house and gardens will be open free of charge each Wednesday until 8 p.m.  Additional information is available at www.theMSV.org or by calling 540-662-1473, ext. 235. –END–
Top: Exhibition: Collect, Preserve, Interpret: Ten Years at the MSV
Middle inset: Quilt [detail], about 1850, unknown maker, Mount Jackson, Virginia (attributed).
Lower inset: Pistol, about 1800, by Simon Lauck (1762-1815), Winchester, Virginia.
Photos by Ron Blunt.