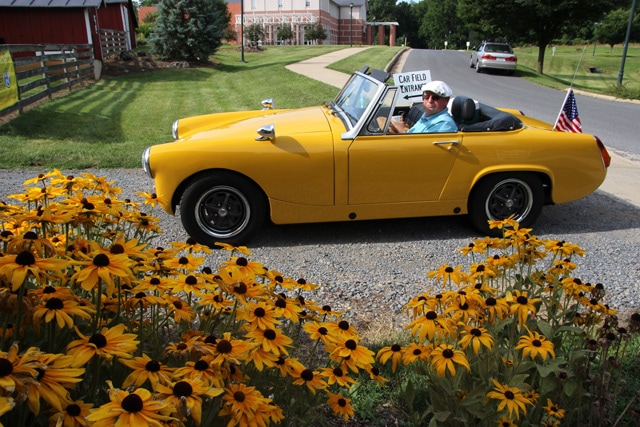 Glen Burnie Day also includes Children's Activities and Live Assembly of a Model T Ford
Winchester, VA 7/17/17…This Saturday, July 22, the Museum of the Shenandoah Valley (MSV) will offer free admission to its seven-acre gardens, Glen Burnie House, and exhibitions during Glen Burnie Day. The family-oriented event, from 10 a.m. until 5 p.m., will also include an antique and modified car show, children's activities, and the live assembly of a Model T Ford.
Update on 7/20: the Ford Model T assembly has been cancelled. We apologize for any inconvenience.
An annual event at the MSV, this year's Glen Burnie Day is sponsored by Don Beyer Volvo and Volkswagen of Winchester.
Saturday's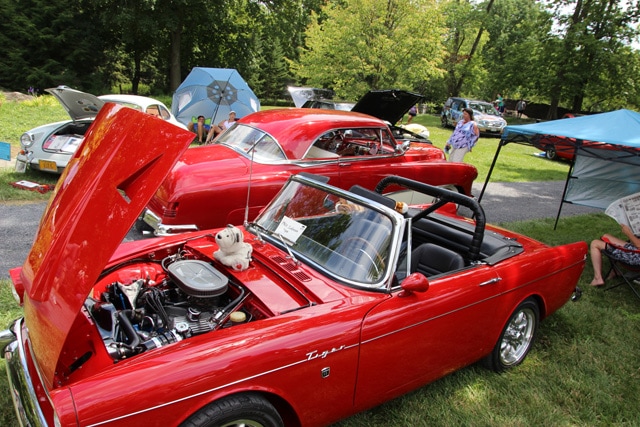 event also includes, from 10 a.m. until 2 p.m., an Antique and Modified Car Show coordinated by the Shenandoah Region of the Antique Automobile Club of America (SRAACA). The show will take place on the lawn in front of the Glen Burnie House and in the field between the main museum building and the gardens. A popular part of Glen Burnie Day, the show will showcase antique and modified cars that are at least 25 years old.
According to SRAACA member Angie Yonally, nearly 120 cars are registered for this year's event, including a 1952 Jaguar, a 1953 Studebaker, a 1956 Continental Mark II, a 1965 Oldsmobile 442, and a 1984 Rolls-Royce Corniche. The SRAACA will present awards to car show participants from 2 to 3 p.m. Glen Burnie Day attendees will have the opportunity to vote for their favorite car on display, and the car garnering the most votes will receive the People's Choice Award. New at this year's event and taking place at 1 p.m., members of the Nation's Capital Model T Ford Club will assemble a Ford Model T in less than 15 minutes and drive the car away.
Before or after touring the car show, families are encouraged to stop by the garden carriage house to take part in a free, car-themed craft.
Glen Burnie Day attendees may also enjoy free admission to MSV exhibitions. Recently opened and on view in the Changing Exhibitions Gallery, Art and the Animal presents some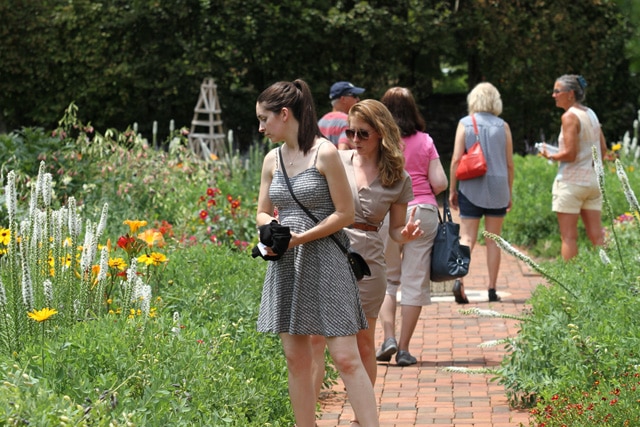 of the world's best contemporary animal art produced by members of the Society of Animal Artists. A traveling exhibition featuring more than 60 paintings, drawings, and sculpture of wild and domestic animals, the tour of Art and the Animal is directed by noted wildlife art scholar and author David J. Wagner, PhD, and the exhibition's display at the MSV is sponsored by 92.5 WINC FM.
Additional changing exhibitions are on view and permanent displays in the galleries showcase various MSV collections and tell the story of the Shenandoah Valley. Along with Art and the Animal, special exhibitions currently on view include Dynamics of Desire: The Evocative Works of Jim Costello featuring more than 20 works by modernist painter Jim Costello, This Must Be the Place: The Art of Landscape presenting 300 years of landscape art from the collection of MSV benefactor Julian Wood Glass Jr., and—in the drawing room of the Glen Burnie House—landscapes, waterscapes, and paint-decorated furniture created by Valley artist Radford Wine are on display in the exhibition Tones of a New Day: The Works of Radford Wine.
Visitors are invited to bring a picnic to enjoy in the gardens. In addition, 3Fires Oven of Winchester will offer food and drink for purchase (see the 3Fires menu). Until 11 a.m., 3Fires will serve coffee ($2), scones ($2), and an Italian breakfast pizza ($8). The lunch menu includes BLT sandwiches ($8), pulled pork sandwiches ($8), and eight varieties of artisanal, brick-oven pizza ($8–13). Canned soft drinks ($1) and sparkling water ($2) will also be available for purchase.
Before leaving for the day, all visitors will also want to enter a free drawing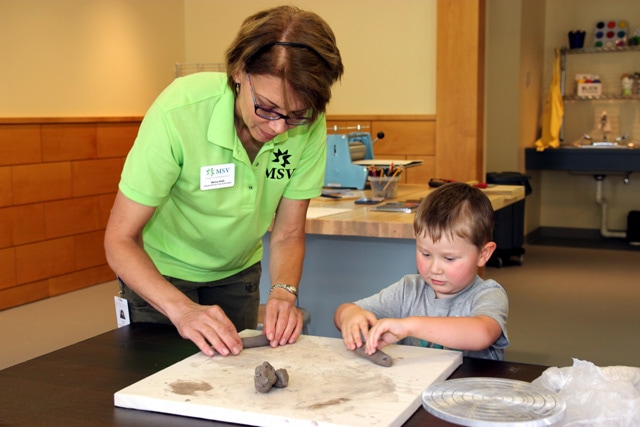 in the lobby to win a one-year Family Membership to the MSV (a $75 value). The drawing will take place at the conclusion of the day; winners are not required to be present.
A regional cultural center, the MSV is located at 901 Amherst Street in Winchester, Virginia. On days other than this Saturday's Glen Burnie Day, admission is $10 or $8 for seniors and youth ages 13 to 18. General admission is always free to youth ages 12 and under and to MSV Members. Thanks to sponsorship from Howard Shockey & Sons, Inc., admission is free to all every Wednesday. Through August 30, the MSV is open free of charge each Wednesday until 8 p.m.  More details are available at www.theMSV.org or by calling 540-662-1473, ext. 235. –END–
About Glen Burnie House and Gardens:
The Glen Burnie House sits on land that Winchester-founder James Wood settled in 1735. Wood's son Robert built the oldest portions of the house in 1793 and 1794. Descendant Julian Wood Glass Jr. (1910–1992) became the house's sole owner in the 1950s; with partner R. Lee Taylor (1924–2000), he transformed the Glen Burnie House into a country retreat surrounded by acres of formal gardens. After Glass's death and as a condition of his will, the house and gardens opened to the public in 1997. Along with interpretive panels telling the house's story a fully furnished miniature model of the house is on view. House and garden tours are self-guided.