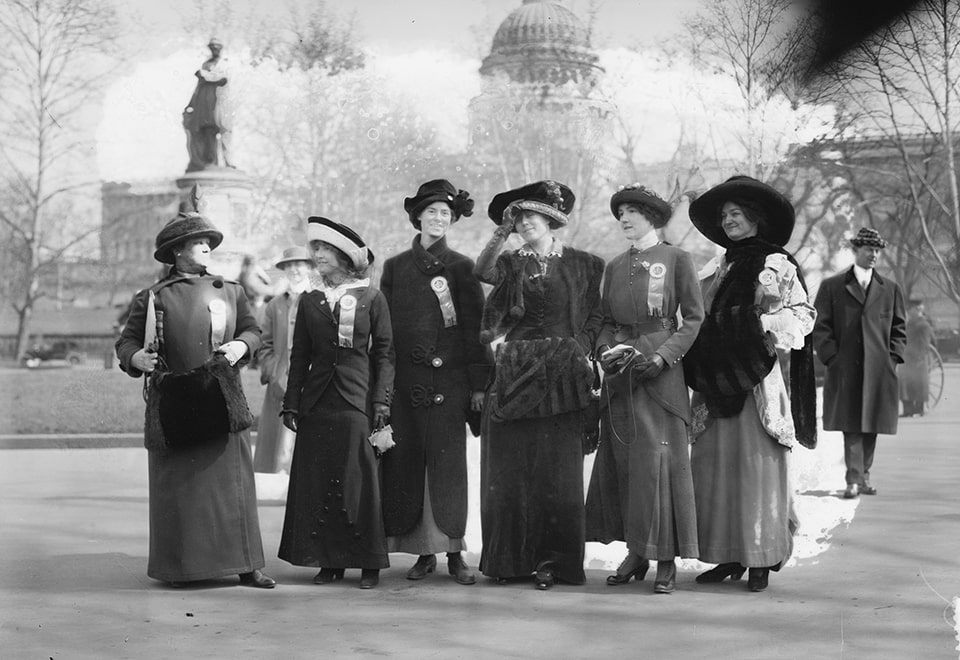 MSV to Host FREE Genealogy Event on Saturday, March 7
Free Heritage Day Event Celebrates Women's History Month and Centennial of Women's Suffrage, and
Includes Lectures, Door Prizes, and Information Tables Hosted by Historical Societies and Research Organizations
Winchester, VA, 02/27/20…The Museum of the Shenandoah Valley (MSV) and Handley Regional Library's Stewart Bell, Jr. Archives will help those interested in researching their family histories during the tenth annual Shenandoah Valley Heritage Day event from 10 a.m. to 1:30 p.m. on Saturday, March 7, at the MSV.
A free event, Heritage Day will include two expert-led lectures, door prizes from Ancestry.com, and information tables hosted by ten historical societies and research organizations.
According to MSV Adult Programs Coordinator Sally Meyer, the day's activities are suitable for beginning researchers and experienced genealogists.
In celebration of Women's History Month and the centennial of women's suffrage, the day's free lectures will focus on researching females in the family tree and preserving textiles historically made by women. At 10:30 a.m., author and Library of Virginia Exhibitions Coordinator Barbara Batson will present "Where are the Women?" and discuss the challenges and opportunities tracing women's history. At noon, MSV Curator of Collections Nick Powers and MSV Registrar and Collections Manager Lauren Fleming will talk about preserving and protecting textiles, such as quilts and samplers, and will provide insight into identifying and dating quilts. Both lectures will take place in the Museum's Reception Hall.
Those interested in attending the lectures are encouraged to arrive early as seating is limited and tickets will be available on a first-come, first-served basis. Tickets will be available at the MSV Visitor Information Desk beginning at 10 a.m. on Saturday.
Heritage Day information table hosts include: the Augusta County Historical Society, the Clarke County Historical Association, Handley Library's Stewart Bell Jr. Archives; the Josephine School Community Museum; the Newtown History Center of the Stone House Foundation; the Shenandoah County Historical Society; The Heritage Museum/Harrisonburg-Rockingham County Historical Society; the Thomas Balch Library; the Virginia Society, Sons of the American Revolution (Colonel James Wood II Chapter); and the Winchester VA Family History Center.
Heritage Day attendees may enter a free drawing to win prizes from Ancestry®. Prizes include an annual membership to Ancestry; a subscription to www.Fold3.com, which allows people to search military family history; a one-year subscription to www.newspapers.com; and an Ancestry DNA kit.
All Heritage Day presentations are free and admission is not required to visit the information tables or enter the day's drawing for prizes. Admission to the MSV galleries and exhibitions—which open at 11 a.m.—is $10 for adults and $8 for seniors and youth (age 13–18). Gallery admission is free to MSV Members and youth ages 12 and under.
A regional cultural center, the MSV is located at 901 Amherst Street in Winchester, Virginia. The MSV includes galleries displaying permanent collections and rotating exhibitions, the Glen Burnie House, seven acres of gardens, and is the future home of The Trails at the MSV, which will provide three miles of trails for walking, running, or biking. The galleries and exhibitions are open year-round; the house and gardens are open April through December. The MSV is open 11 a.m. to 4 p.m. (10 a.m. to 5 p.m. April through December). Additional details are available  by calling 540-662-1473, ext. 235. –END–
Above: paraders at the National American Woman Suffrage Association Parade on March 3, 1913, Bain News Service, courtesy of the Library of Congress