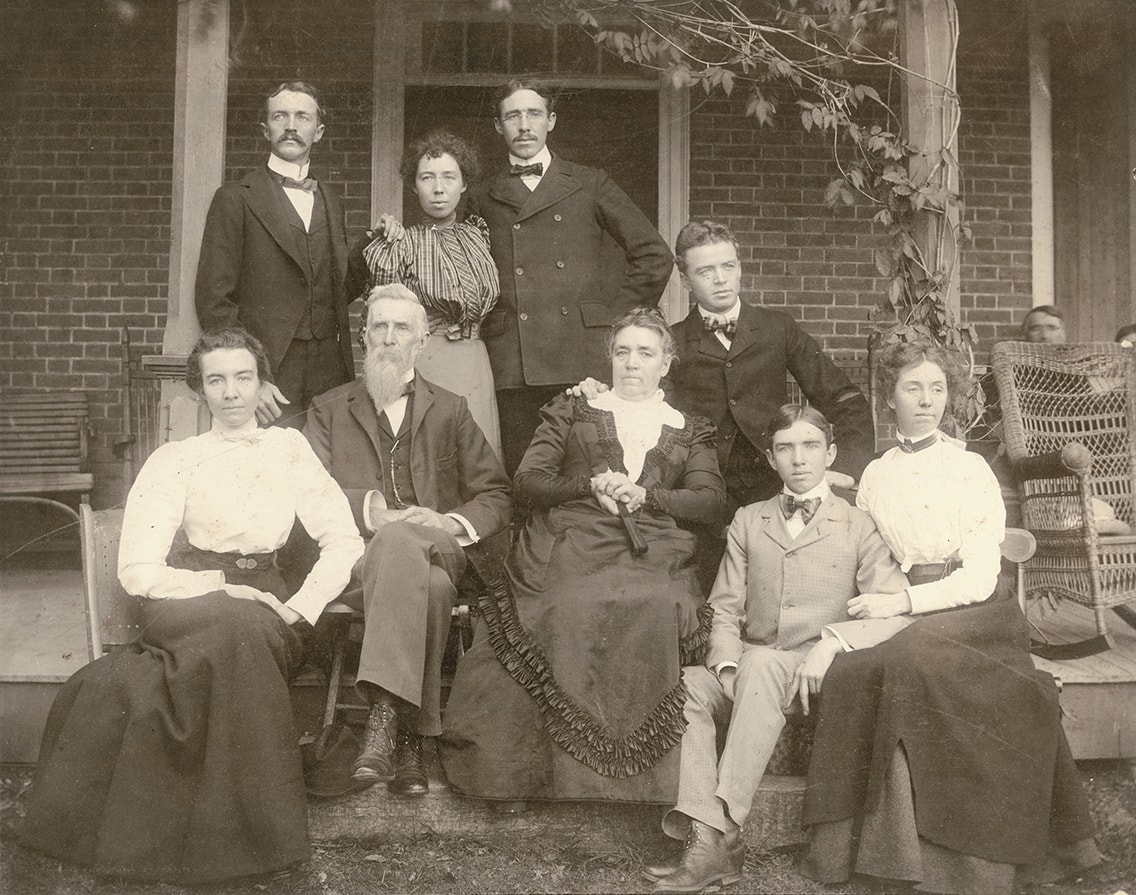 Free Heritage Day Event Includes Expert Lectures, Door Prizes, and Information Tables
Hosted by Historical Societies and Research Organizations
Winchester, VA, 03/02/17…The Museum of the Shenandoah Valley (MSV) and Handley Library's Stewart Bell, Jr. Archives will help those interested in researching their family histories during the seventh annual Shenandoah Valley Heritage Day event from 9:30 a.m. to 3:30 p.m. this Saturday, March 4, at the MSV.
A free event, Heritage Day will include two lectures by expert genealogist Charles S. Mason, Jr., door prizes from Ancestry.com, and information tables hosted by historical societies and research organizations.
According to MSV Adult Programs Coordinator Courtney Beach, the day's activities are suitable for beginning researchers and experienced genealogists.
Presented by Charles S. Mason, Jr., certified genealogist and professional genealogical researcher, Heritage Day lectures will include, at 10:30 a.m., "Keeping the Family Secrets!" and at 1:30 p.m., "Myths, Fairytales & Stories Grandma Told." During the morning lecture, Mason will offer guidance to genealogists who discover family secrets while doing their research. He will discuss legal and ethical guidelines for handling discoveries such as criminal activity, divorce, or a child born out of wedlock. During the afternoon program, Mason will offer suggestions to those who have discovered myths and false stories in their family histories.
Charles Mason is a graduate of the National Genealogical Society's (NGS) American Genealogy: Home Study Course, the National Institute for Genealogical Research at the National Archives, and the Institute of Genealogy and Historical Research at Samford University, Birmingham Alabama. Charles Mason teaches genealogy courses for the National Genealogical Society and Fairfax County Public Schools, is past president of both the Fairfax and the Mount Vernon Genealogical Societies, and is a co-host of Tracing Your Family Roots, a Fairfax Public Access Cable Channel 10 program.
Heritage Day attendees may enter a free drawing to win prizes from the genealogy website Ancestry.com. Prizes include an annual membership to Ancestry; a subscription to www.Fold3.com, which allows people to search military family history; a one-year subscription to www.newspapers.com; and an Ancestry DNA kit.
Heritage Day information table hosts include: the Fort Loudoun DAR Chapter, Handley Library's Stewart Bell Jr. Archives, the Harrisonburg-Rockingham County Historical Society, Josephine School Community Museum, the Library of Virginia, the Museum of the Shenandoah Valley, the Shenandoah County Historical Society, the Warren Heritage Society, and the Winchester VA Family History Center.
Those interested in attending the lectures are encouraged to arrive early as seating is limited and tickets will be distributed on a first-come, first-served basis. Tickets will be available at the MSV Visitor Information Desk beginning at 9:30 a.m. on Saturday.
All Heritage Day presentations are free and admission is not required to visit the information tables or enter the day's drawing for prizes. Admission to the MSV galleries and exhibitions is $10 for adults and $8 for seniors and youth (age 13–18). Gallery admission is always free to MSV Members and youth ages 12 and under.
A regional cultural center, the Museum of the Shenandoah Valley is located at 901 Amherst Street in Winchester, Virginia. The MSV galleries and exhibitions are open year-round; its Glen Burnie House and seven-acre gardens are open April through December. Additional information is available at www.theMSV.org or by calling 540-662-1473, ext. 235. – END –
"The William Wood Glass Family at Glen Burnie," ca. 1900.