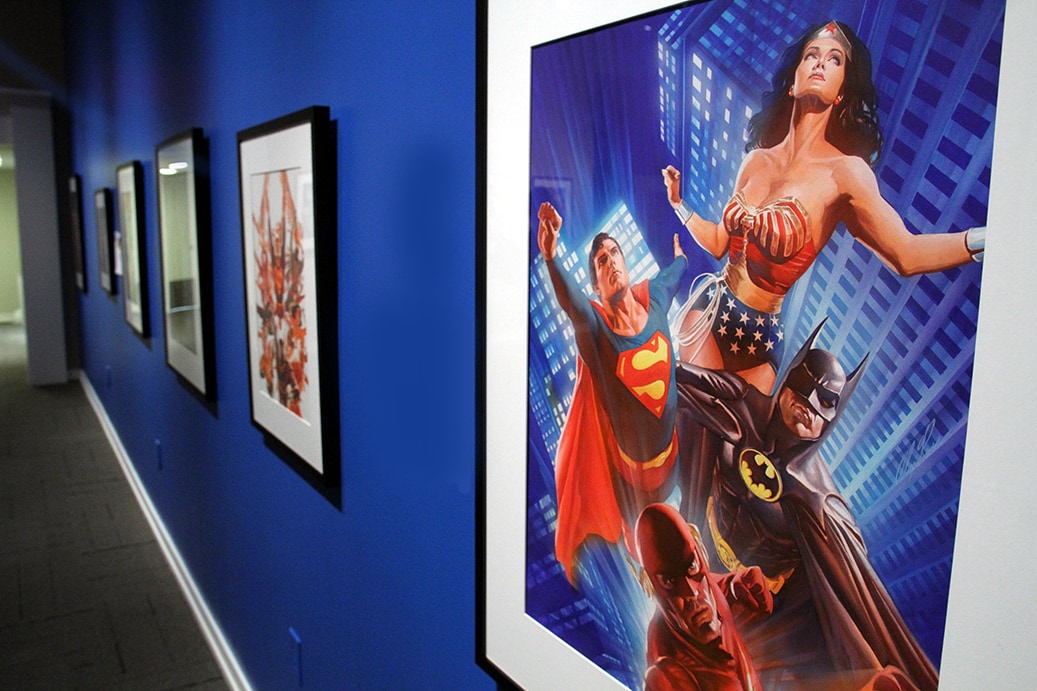 MSV Day Activities Highlight Superheroes and Superstars Exhibition
Winchester, VA 02/15/17…Admission to the Museum of the Shenandoah Valley (MSV) will be free during MSV Day, which takes place this Saturday, February 18, from 10 a.m. until 4 p.m.
An eagerly anticipated annual event, this year's MSV Day is especially notable as it will offer visitors the opportunity to experience the recently opened exhibition Superheroes and Superstars: The Works of Alex Ross,
participate in free gallery talks, browse a pop-up comic book shop, and interact with costumed actors dressed as superheroes. In addition and throughout the day, children and families may create their own paper superhero mask.  Visitors may also enter a free drawing to win a one-year Family Membership to the MSV. Thanks to sponsor Don Beyer Volvo and Volkswagen of Winchester, Saturday's admission and activities are free to all.
According to MSV Community Programs Manager Autumn Gray, this year's MSV Day activities celebrate the new Superheroes and Superstars exhibition and visitors are encouraged to wear costumes or superhero garb to the museum on Saturday.
A new traveling exhibition featuring the work of one of the world's greatest comic book artists, Superheroes and Superstars features more than 100 original works created by Alex Ross, all on public display for the first time. Ross's paintings of superheroes, such as Superman, Wonder Woman, and Spider-Man, and his recent paintings of popular culture icons, including The Beatles, Star Wars, and Monty Python, are included in the exhibition. Superheroes and Superstars: The Works of Alex Ross is organized by the Norman Rockwell Museum in Stockbridge, Massachusetts, and the MSV is the first venue to host the exhibition. Sponsored at the MSV by Shenandoah Country Q102, Superheroes and Superstars will be on view in the MSV Changing Exhibitions Gallery through May 14, 2017.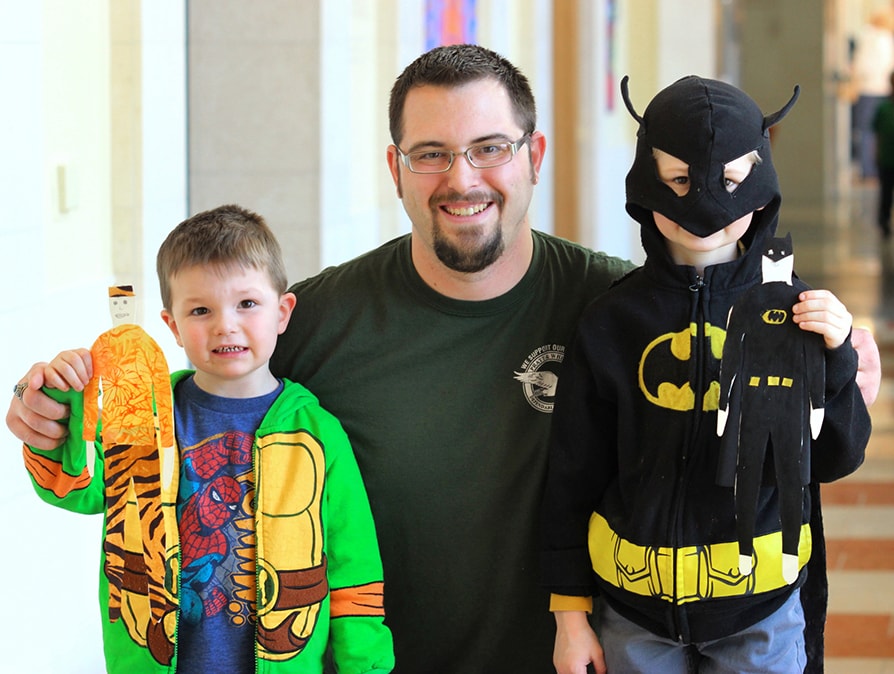 Free guided gallery tours of Superheroes and Superstars will be offered at 10:30 a.m., 11:30 a.m., and 1:30 p.m. Throughout the day and in the museum's BB&T Learning Center, families may work with MSV education department staff to create their own paper superhero masks. From 10 a.m. to 4 p.m. in the Reception Hall, Winchester's Four Color Fantasies will host a pop-up comic book shop where comics will be available for purchase and visitors may join informal round-table discussions about comics and Alex Ross. Throughout Saturday's event, costumed actors from Shenandoah University will bring superheroes to life and interact with MSV Day attendees.
In the Museum Store, visitors may enter a free drawing to win a one-year Family Membership to the MSV ($75 value).
Galleries in the MSV tell the story of the Shenandoah Valley and display permanent collections and rotating exhibitions. In addition to Superheroes and Superstars special exhibitions currently on view include Dynamics of Desire: The Evocative Works of Jim Costello featuring more than 20 works by modernist painter Jim Costello and This Must Be the Place: The Art of Landscape presenting 300 years of landscape art from the collection of MSV benefactor Julian Wood Glass Jr.
A regional cultural center, the MSV is located at 901 Amherst Street in Winchester, Virginia. The MSV complex includes exhibition galleries, the Glen Burnie House, and seven acres of gardens. The galleries are open year-round; the house and gardens are open April through December. Admission is $10 or $8 for seniors and youth ages 13 to 18. General admission is always free to youth ages 12 and under and to MSV Members, and, thanks to generous sponsorship from Howard Shockey & Sons, Inc., it is free to  all every Wednesday. Additional details are available at www.theMSV.org or by calling 540-662-1473, ext. 235. –END–

Images: Superpeople [detail], 2016, gouache on paper. Alex Ross Visions: Spider-Man [detail], 2010, gouache on paper, © 2017 Marvel.