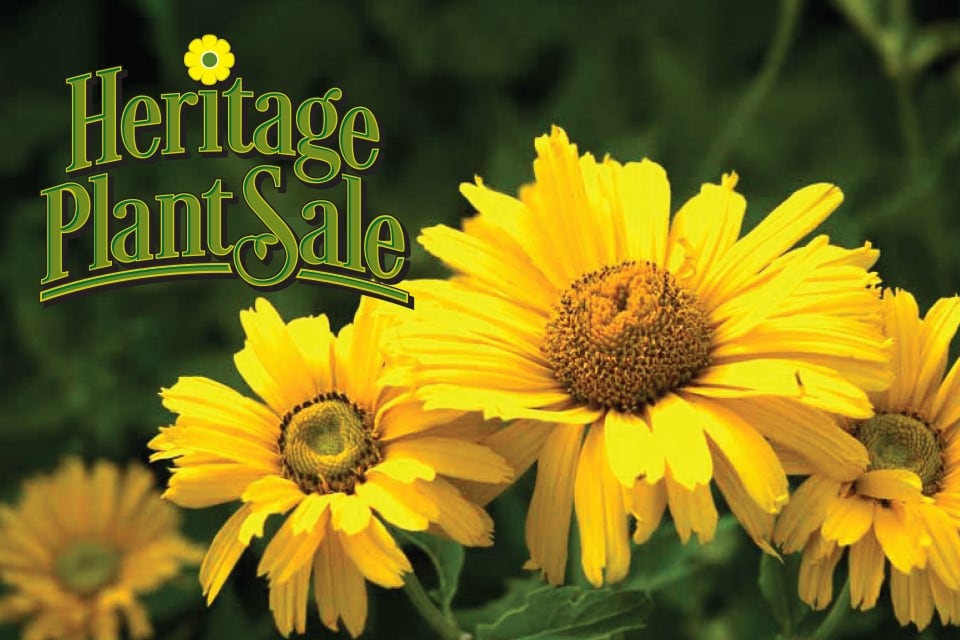 MSV to Host Annual Heritage Plant Sale ONLINE May 4–15;
Curbside Pickup Provided for All Orders 
Advance Preview of 100+ Varieties Now Available Online 
Area gardeners who eagerly await the Annual Heritage Plant Sale at the Museum of the Shenandoah Valley (MSV) will not be disappointed this spring. In response to the COVID-19 outbreak, the Museum is using the internet and providing curbside pickup to safely bring the popular event to the community this year.
Beginning on May 4 and running through May 15, more than 2,000 plants, including more than 100 different varieties, will be available for purchase on www.theMSV.org.
A highly anticipated annual event organized by the MSV to raise funds for the care and maintenance of the Museum's formal gardens, the Heritage Plant Sale features plants selected by the Museum's horticultural experts for their ability to thrive in Shenandoah Valley gardens. The sale will include annuals, perennials, herbs, vegetables, heirloom trees, and shrubs.
"We have some fantastic plants this year—including some hard-to-find varieties—and are pleased to have found a way to make the plant sale happen," says Perry Mathewes, MSV director of gardens and deputy director, museum operations. Mathewes notes that, while the MSV garden staff will miss interacting with shoppers at the plant sale, the system developed for this year's event is designed for the safety of shoppers and MSV employees. Plants may only be purchased online via credit card (no on-site cash transactions), and following their purchases, customers will be assigned a specific time to arrive at the MSV for curbside pickup of their plants.
The online process has the benefit, says Mathewes, of allowing gardeners to browse the plants from the comfort of their homes and see what will be available for purchase before the plant sale begins. A detailed Heritage Plant Sale catalog is now available online (click here to see the catalog) and shoppers are invited to email questions to gardener@theMSV.org.
According to Mathewes, plants available for purchase at the Heritage Plant Sale will be ready for immediate planting. He notes that many of the plants have stood the test of time in gardens, including peonies and foxglove, while other plants being offered are unusual, such as leopard plant and turtlehead.
A number of the plants available for purchase may be found in the MSV's seven-acre Glen Burnie Gardens, including black-eyed Susan (Perennial Garden), sage (Vegetable Garden), cardinal flower (Kathie's Spring Garden), peony (Green Garden), sweet woodruff (Herb Garden), and Virginia bluebell (Water Garden). Some of the hard-to-find varieties not typically found at nurseries include twinleaf, sweet Betsy, Jack-in-the-pulpit, and great white trillium.
MSV Members receive a 10% discount on plant sale purchases. Those interested in joining the MSV may do so online here. In celebration of the Museum's 15th anniversary, new and renewing members may save 15% on membership fees by entering the code "ART15" at checkout.
A regional cultural center, the MSV is located at 901 Amherst Street in Winchester, Virginia. The MSV includes galleries displaying permanent collections and rotating exhibitions, the Glen Burnie House, seven acres of gardens, and is the future home of The Trails at the MSV, a free-admission art park which will provide three miles of trails for walking, running, or biking. The MSV galleries and gardens are temporarily closed to the public due to the COVID-19 outbreak. As details become available about the Museum's reopening, they will be announced on www.theMSV.org. –END–