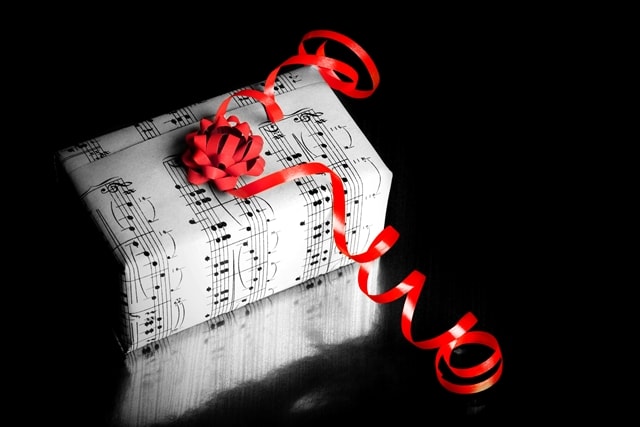 Series to Feature Big Band, Holiday Favorites, and Classical Music
Winchester, VA 12/09/14…The Museum of the Shenandoah Valley (MSV) will celebrate the holiday season with a series of afternoon concerts featuring big band, seasonal, and classical music.
Concerts will take place on Saturday, December 12; Sunday, December 13; and Sunday, December 20. Concert admission—which includes access to the MSV exhibitions—is free to MSV Members and youth ages 12 and under. For all others, admission is $10.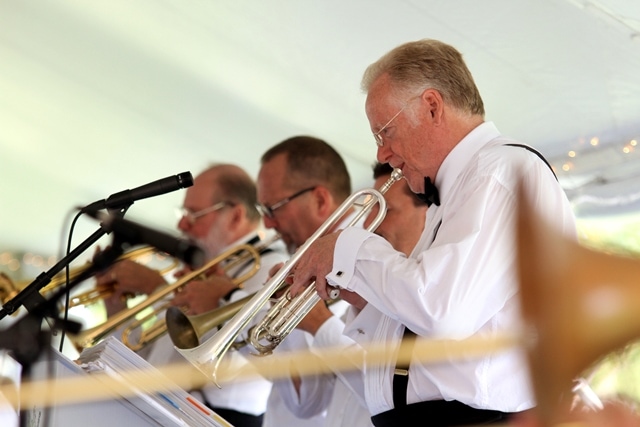 At 1 and 2:30 p.m. on Saturday, December 12, the MSV swings into the holidays with a big band concert from the Yesterday Swing Orchestra. A staple of the MSV concert series, the orchestra's annual holiday performance has become a popular favorite among MSV concert-goers. Under the direction of Bob Johnson, this 18-piece ensemble will play holiday favorites and Big Band classics from the 1930s through the '50s. For this Saturday's performance at the MSV, the band will feature vocalists Jennie Wright and John Hudson.
At 3 p.m. on Sunday, December 13, tenor Jackson Caesar will sing holiday favorites such as "Silver Bells," "The First Noel," "The Most Wonderful Time of the Year!"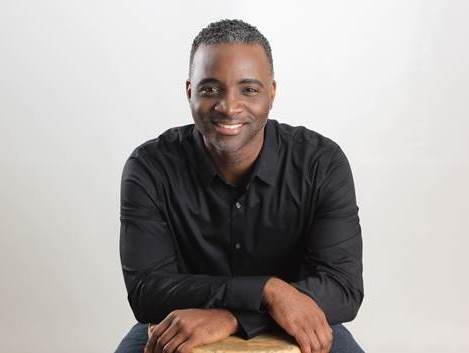 and "Deck the Halls!" in a concert he has titled Treasure Songs for the Holidays. A singer, songwriter, arranger, and producer residing in Washington, DC, Jackson Caesar is a versatile tenor with a reputation for appeal to diverse audiences with his talent and what he refers to as his style of "pop-inspirational." Along with performing in four languages and five genres, Jackson Caesar has performed at venues throughout Washington, DC, including the Kennedy Center, Lincoln Theatre, DAR Constitution Hall, and on the White House grounds. For his MSV performance, Caesar will be accompanied by a pianist, percussionist, and bass player.
The final concert of the series will take place at 3 p.m. on Sunday, December 20, with the program, Visions of the Season, by Romanian-American soprano Mariana Mihai-Zoeter. Accompanied by a quartet of musicians from Winchester's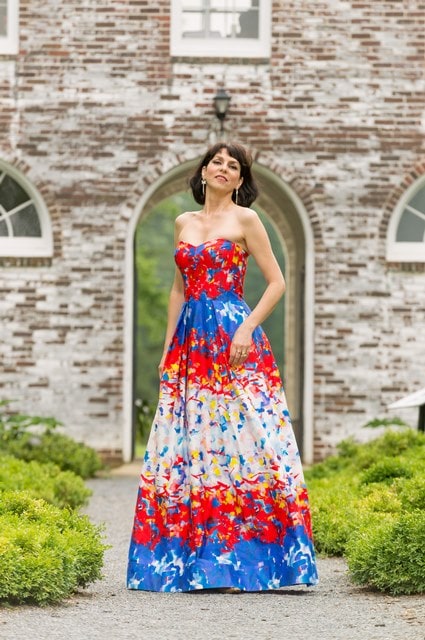 Shenandoah Conservatory, Mariana Mihai-Zoeter will perform music written by an international mix of composers including Wolfgang Amadeus Mozart, Peter Cornelius, Charles Gounod, Randall Thompson, and lesser-known composers who have written gorgeous testaments to Christmas. A versatile artist whose performances include renaissance, opera, sacred music, and contemporary music, Mariana Mihai-Zoeter has performed throughout the United States, Europe, and Brazil. Mihai-Zoeter graduated from the Bucharest University of Music and received her Masters and Doctoral degrees in Vocal Performance from Shenandoah Conservatory.
Those planning to attend the MSV holiday concerts are encouraged to arrive early; seating is limited and will be on a first-come, first-served basis. Attendees may pre-register for tickets at www.theMSV.org.
Before the performance attendees are invited to shop in the Museum Store and enjoy the MSV galleries—including the recently opened CUT! Costume and the Cinema exhibition—which will be open from 10 a.m. until 4 p.m. on concert days. On view in the MSV Changing Exhibitions Gallery through February 28, 2016, CUT! takes an in-depth look at the art of making costumes for period films. The exhibition displays 43 costumes depicting five centuries of style. Films represented in CUT! depict history, drama, comedy, fantasy, and adventure from the 1500s to the 1900s through costumes worn by such film stars as Johnny Depp, Kate Winslet, Heath Ledger, Emma Thompson, Robert Downey Jr., Anjelica Huston, and many others. In all, more than 30 actors and 25 films are represented, including Pirates of the Caribbean, Sense and Sensibility, The New World, Gosford Park, Sherlock Holmes, and The Phantom of the Opera. CUT! is organized by Exhibits Development Group, USA in cooperation with Cosprop, Ltd., London, England. The MSV display is sponsored by the Alamo Drafthouse Winchester and Shenandoah Country Q102.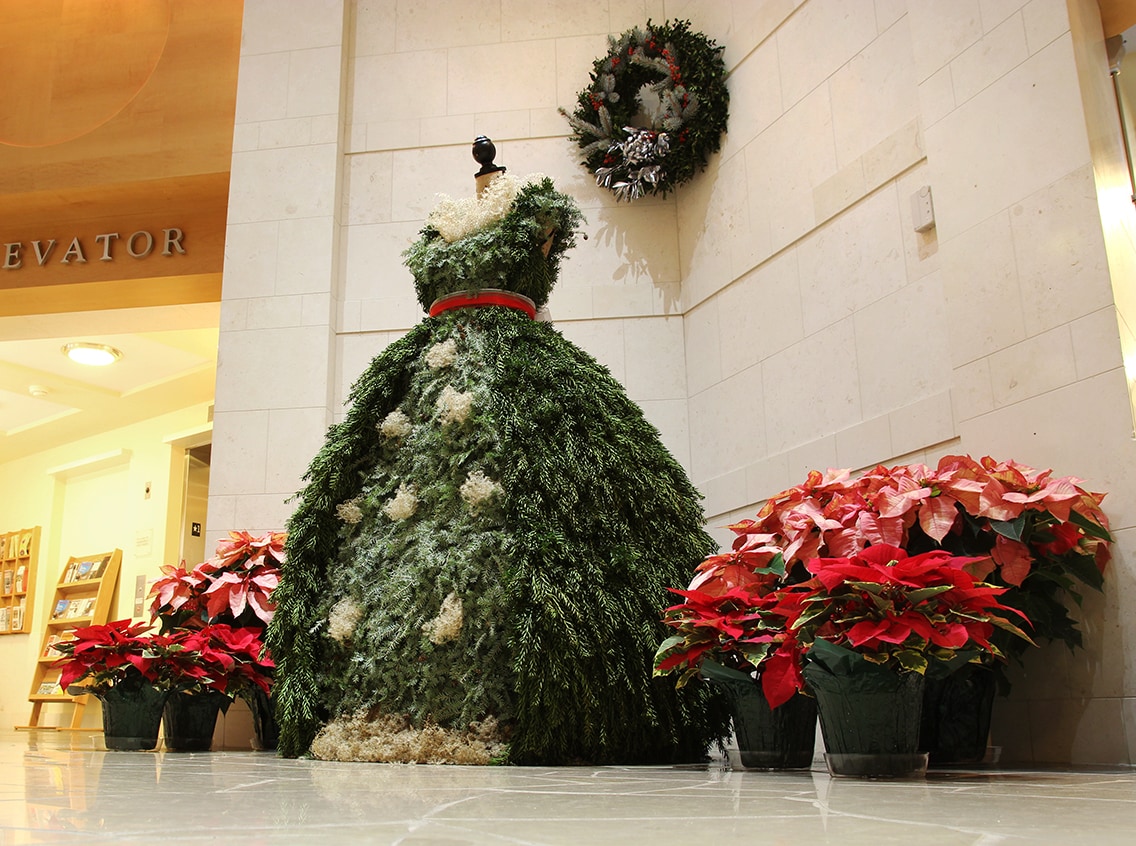 Also on display in the Museum Lobby is a topiary gown inspired by the period fashion on view in CUT!  Designed by MSV Gardens and Grounds Horticulturalist Chantal Ludder, the sculpture is formed from fresh greens grown in the Glen Burnie Gardens and incorporates three different plants.The skirt is shaped from Yew (Taxus baccata), the front panel and part of the bodice were constructed from Eastern Hemlock (Tsuga canadensis), and the embellishments and collar were made from Maiden Grass (Miscanthus sinensis). Led by Luddar, the creation of the topiary is the result of a combined sixty hours of work by the Gardens and Grounds team and other MSV staff.
A regional cultural center, the Museum of the Shenandoah Valley is located at 901 Amherst Street in Winchester, Virginia. Open from 10 a.m. to 4 p.m. Tuesday through Sunday, the MSV will be closed December 24 and 25, and January 1. Admission is not required to visit the Museum Store, which is open during regular MSV hours and during the holiday concerts. Additional information is available at www.theMSV.org or by calling 540-662-1473, ext. 235. – END –