Series to Feature Bluegrass, Big Band, Gospel, and Contemporary Music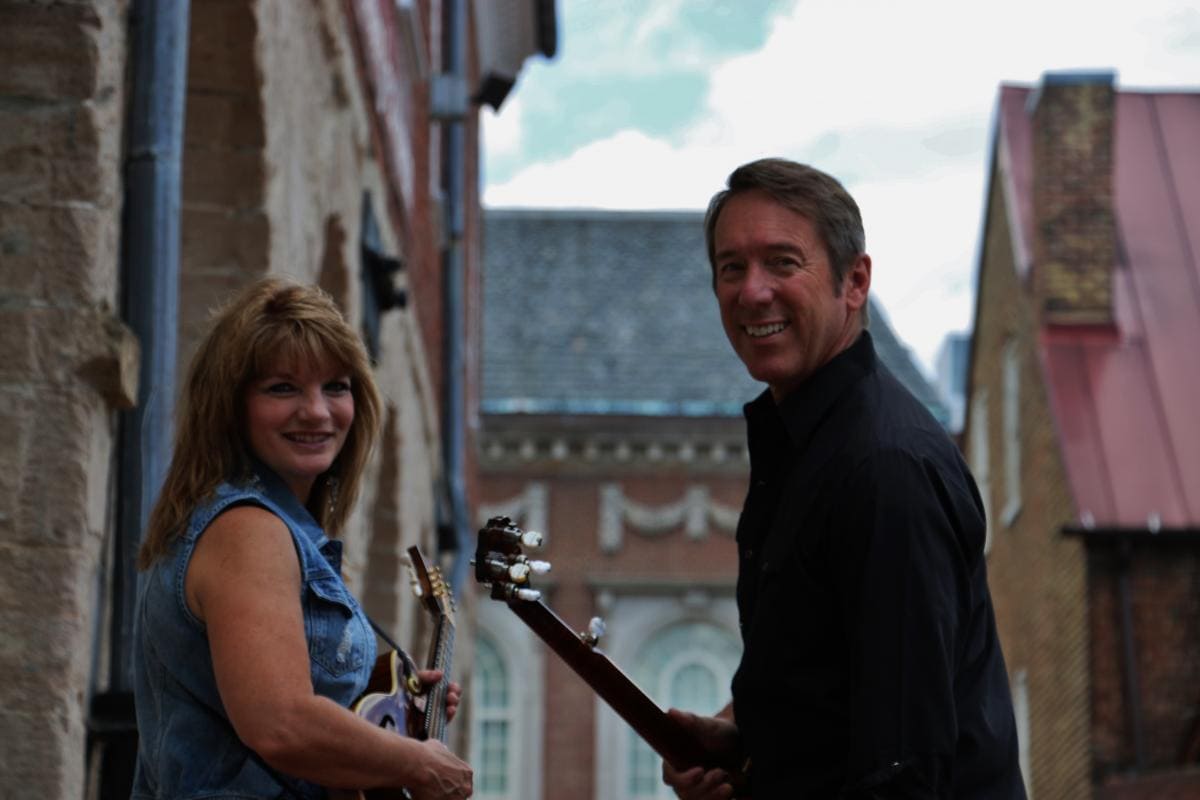 Winchester, VA 12/04/14…The Museum of the Shenandoah Valley will celebrate the holiday season with a series of afternoon and evening concerts featuring bluegrass, big band, gospel, and contemporary music.
Concerts will take place on Saturday, December 6; Friday, December 12; and Sundays, December 14 and 21. Concert admission—which includes access to the MSV exhibitions—is free to MSV Members and youth a
ges 12 and under. For all others, admission is $10. At 6 and 7 p.m. on Saturday, December 6, the duo Davis Bradley, bassist Marshall Wilborn, and guitarist Buddy Dunlap will perform bluegrass favorites and holiday tunes. Comprised of well-known bluegrass performers Kathy Davis and Bradley Bishop, Davis Bradley is a new duo who has just released its debut CD, Cleared for Takeoff. Davis Bradley's sound is influenced by bluegrass, old-time music, and swing. For its MSV performance, the duo will be joined by award-winning bluegrass bassist, singer, and songwriter Marshall Wilborn and guitarist and fiddler Buddy Dunlap of Bud's Collective bluegrass group. Nominated for a Grammy and recipient of multiple IBMA awards, Wilborn has recorded with numerous bluegrass icons including James King, Bob Amos, Bill Grant, Jimmy Martin, and the Johnson Mountain Boys.
At 7, 8, and 9 p.m. on Friday, December 12, the MSV swings into the holidays with a big band concert from the Yesterday Swing Orchestra. Under the direction of Bob Johnson, this 18-piece ensemble will play holiday favorites and big band classics from the 1930s through the '50s. Returning to the MSV by popular demand, the band will feature three vocalists—Jennie Wright, John Hudson, and Ann McMahon—during this year's MSV holiday performance.
At 2 and 3 p.m. on Sunday, December 14, Larnell Starkey & The Spiritual Seven Gospel Singers will perform traditional and contemporary gospel music. Another MSV favorite, this award-winning group from southern Virginia, known as the "Gospel Temptations," has toured nationally and internationally. The Spiritual Seven's performance at the MSV is partially supported by funding from the Virginia Commission for the Arts and the National Endowment for the Arts.
Ending the concert series, at 1 p.m. on Sunday, December 21, tenor Jackson Caesar will sing holiday favorites such as "My Favorite Things," "The Most Wonderful Time of the Year!" and "Deck the Halls!" in a concert he has titled "Tis the Season. A resident of Washington, DC, Jackson Caesar is a versatile tenor with a reputation for impressing audiences with his talent and skills. He is known for his appeal to diverse audiences and has performed in four languages and five genres. Caesar studied under Richard Miller at the Oberlin Conservatory in Oberlin, Ohio, and he holds a bachelor of music degree from the University of the District of Columbia. In 2014, he graduated with a masters of music in voice pedagogy from Shenandoah University, Winchester, Virginia.
Along with great music, concert-goers may also experience MSV exhibitions. On view in the Changing Exhibitions Gallery, Second Time Around: The Hubcap as Art, features works by 287 artists from across the globe who responded to the challenge to transform discarded hubcaps into works of art. The exhibition is sponsored in part by Trex, Shenandoah Country Q102, and Reader & Swartz Architects, P.C. In the Shenandoah Valley Gallery, Safes of the Valley presents the first-ever display of food safes—commonly known as "pie safes" —made in the Shenandoah Valley region and dating to the 1800s and early 1900s. Newly opened in the Founders Gallery, Face to Face: Portraits from the Julian Wood Glass Jr. Collection features 35 portraits by renowned eighteenth and nineteenth-century American and European artists. Face to Face was made possible with the support of MSV Compass Society Donors.
For the evening concerts on December 6 and 12 wine, beer, and light snacks will be available for purchase in the Museum lobby. The Museum Café by Bonnie Blue will be open from 11:30 a.m. to 2 p.m. for attendees of the afternoon concerts on December 14 and 21. The café offers pork barbeque, quiche, salads, soup, and more.
Those interested in attending the holiday concerts are encouraged to arrive early, as seating is limited and concert tickets will be distributed on a first-come, first-served basis. Tickets for the concerts will be available at the MSV beginning at 10 a.m. on the day of the concerts.
A regional cultural center, the Museum of the Shenandoah Valley is located at 901 Amherst Street in Winchester, Virginia. Open from 10 a.m. to 4 p.m. Tuesday through Sunday, the MSV will be closed December 24 and 25, and January 1. Admission is not required to visit the Museum Store, which is open during regular MSV hours and for the evening holiday concerts. Additional information is available at www.theMSV.org or by calling 540-662-1473, ext. 235. – END –