MSV to Display Work of Iconic Photographer
Exhibition Opening February 9 Will Present Famous Photographs of Lewis Wickes HIne
Winchester, VA 02/05/19…An exhibition featuring the work of acclaimed photographer Lewis Wickes Hine (1874–1940)—who is widely recognized as the father of American documentary photography— will be on view in the Museum of the Shenandoah Valley (MSV) from February 9 through May 5, 2019.
Our Strength is Our People: The Humanist Photographs of Lewis Hine presents more than 60 vintage gelatin silver prints. Spanning three decades of his work, HIne's riveting images document the immigrant experience, the American worker, child labor, and more.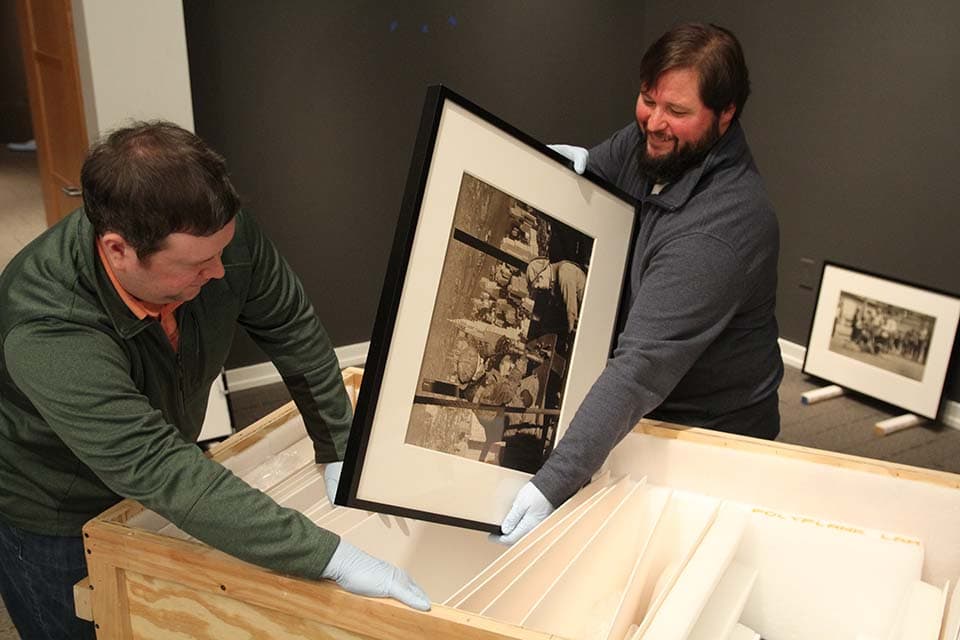 This survey of Hine's work includes some of his most famous works, including Powerhouse Mechanic, a picture from about 1920–21 in which a muscular mechanic seems to meld into the machine on which he is working. The exhibition also includes Hine's most famous image documenting child labor, the 1908 picture of Sadie Pfeiffer, a nine-year-old girl working at a South Carolina cotton mill. The earliest works in the exhibition are photographs of Ellis Island immigrants in 1905, and the most recent images document the construction of the Empire State Building in 1930. The exhibition also includes a celebrated image of a child that was part of Hine's documentary work in Europe for the American Red Cross as well as a 1914 photograph in which 19-year-old baseball great Babe Ruth is shown.
According to MSV Deputy Director of Arts and Education Nancy Huth, the Museum is thrilled to bring this exhibition to the Shenandoah Valley. Along with offering the opportunity to see actual vintage works by Lewis Hine, Huth notes that the subject material of Hine's photographs—particularly immigration and labor—continues to resonate today.
When Lewis Hine began photographing immigrants at Ellis Island in the early 1900s, immigration was a major political issue, much as it is today. In his photographs, Hine sought to capture the strength and dignity of the immigrants arriving at Ellis Island as well as those working in the American steel industry, on the railroads, and in coal mines.
Noting that MSV admission is free to ages 12 and under, Huth encourages families with school-age children to visit the exhibition to see Lewis Hine's images of underage workers and learn how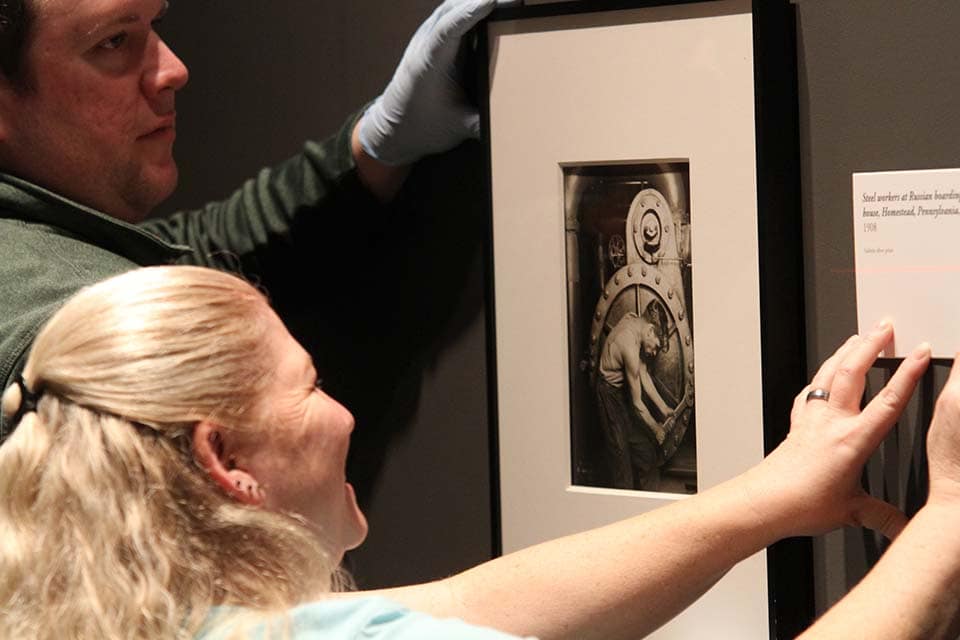 Hine secreted his camera into coal mines, textile mills, and canneries to take photographs that ultimately led to child labor laws in the United States.
Our Strength is Our People: The Humanist Photographs of Lewis Hine provides a rare opportunity to see the vintage works that will be on display, as all are from the private collection of Michael Mattis and Judith Hochberg. The exhibition is organized by art2art Circulating Exhibitions and its MSV display is funded, in part, by The Winchester Star and sponsored by Shenandoah Country Q102.
The MSV is hosting a morning reception celebrating the opening of Our Strength is Our People: The Humanist Photographs of Lewis Hine from 9 to 11 a.m. on Saturday, February 9. The cost of the event—which includes admission to the exhibition and pastries, fruit, coffee, and a hot chocolate bar—is free to MSV Members and $20 for all others. Advance registration is required to attend the event. Those interested in registering for the February 9 reception may do so at www.theMSV.org/hine or by calling 540-662-1473, extension 208.
A regional cultural center, the MSV is located at 901 Amherst Street in Winchester, Virginia. The MSV includes galleries displaying permanent collections and rotating exhibitions, the Glen Burnie House, seven acres of gardens, and is the future home of The Trails at the MSV, a 90-acre art park with three miles of trails. The galleries and exhibitions are open year-round; the house and gardens are open April through December. The MSV is open 11 a.m. to 4 p.m. Tuesday through Sunday (10 a.m. to 5 p.m. April through December). Admission fee information and details about programs organized in conjunction with the Hine exhibition  are available at www.theMSV.org or by calling 540-662-1473, ext. 235. –END–
Above installation photos of Our Strength is Our People: The Humanist Photographs of Lewis Hine by Rick Foster.