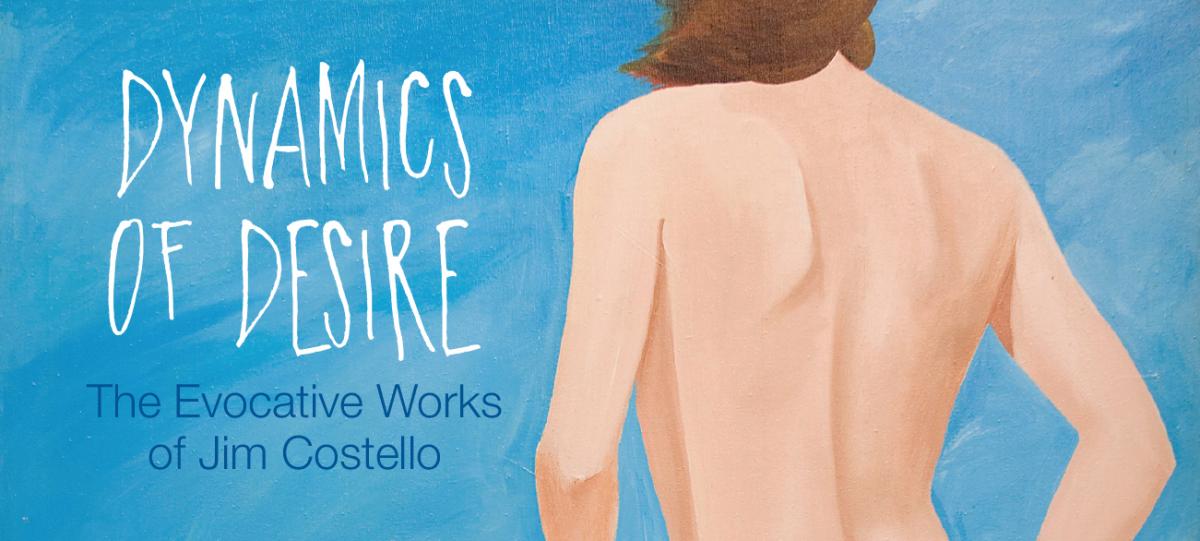 Dynamics of Desire: The Evocative Works of Jim Costello
 Is First Museum Exhibition of Artist's Work
Winchester, VA. 10/4/16 . . . The intriguing and little-known work of a contemporary Shenandoah Valley artist will be on view when Dynamics of Desire: The Evocative Works of Jim Costello will open in the Museum of the Shenandoah Valley (MSV) on October 7, 2016.
The exhibition, which will be on view in the Museum's Shenandoah Valley Gallery through July 30, 2017,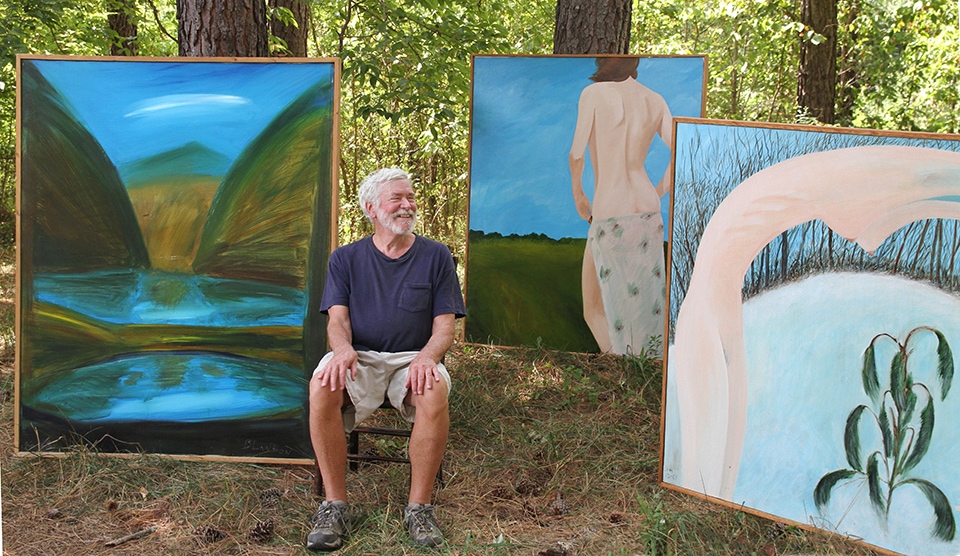 not only marks the first time the work of Valley artist Jim Costello will be presented in a museum but also is the first time that much of the work will have ever been viewed by the public.
According to MSV Executive Director Dana Hand Evans, Jim Costello works in the modernist tradition. On his canvases, she observes, the human form and landscape flow together, representing a mystical relationship between people, structures, and the natural world. The exhibition, which will present 20 paintings and drawings, is the second in a new series of solo exhibitions presented in the MSV Shenandoah Valley Gallery and featuring the work of living contemporary artists.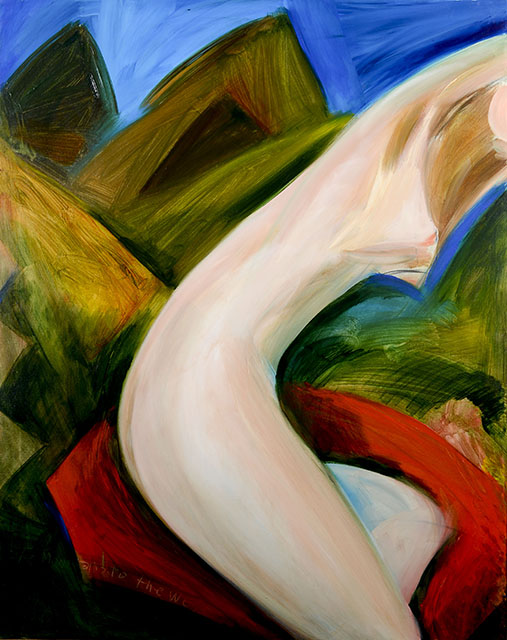 "The combination of this artist's skill, style, and relative obscurity in the public art world up until now make this a particularly exciting exhibition for the MSV to present," says Evans.
Jim Costello studied art at École Saint-Luc in Brussels as well as the University of Notre Dame, earning a BA in 1964 and an MFA in 1967. However, while formally trained in art, Costello never pursued it as a career. Instead, inspired by the back-to-the-land movement, he moved to the Shenandoah Valley with his family in 1970; there he lived simply and started a business building pole barns and fences. Using his leisure time to paint and sketch for himself, over nearly 50 years Costello quietly produced a large body of visionary depictions of the places and events near his home. By the time he stopped painting in 2005, Costello had produced hundreds of abstract and figural canvases. With most of this work never seen by the public, Costello remains relatively unknown outside of his Shenandoah County community.
Particularly influenced by early American modernist painter Arthur Dove (1880–1946), Costello depicts the world as he imagines it to be, evoking forces of nature, often embodied in the female form. In Costello's images, which are often sensual as well as provocative, the wind has weight and figures float. His work references locations in the Valley as well as human, animal, and mystical characters.
The body of work on display in the MSV was painted between 1971 and the early 2000s and will include 13 large paintings (most 4' x 5'), 5 smaller paintings, and 5 works on paper. The easel on which Costello created his works also will be on display.
Dynamics of Desire will open with a reception from 7 to 9 p.m. on Friday, October 7. The cost for the event—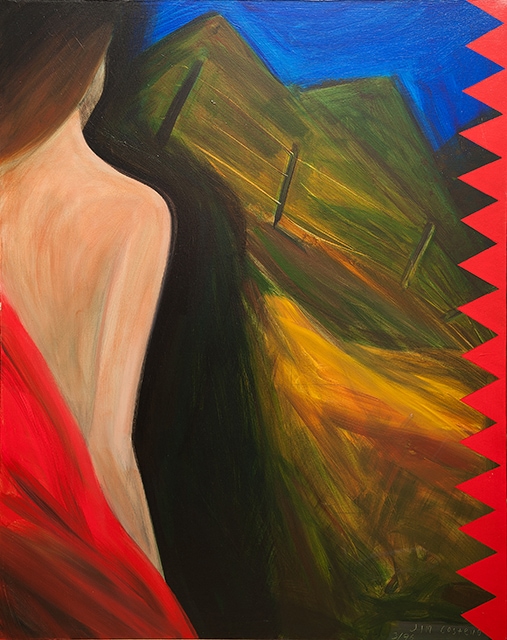 which includes admission to the exhibition and complimentary light fare—is free to MSV Members and $20 for all others. Beer and wine will be available for purchase. Advance registration is required to attend the event; those interested may do so on www.theMSV.org/Costello or by calling 540-662-1473, Extension 213.
A regional cultural center, the MSV is located at 901 Amherst Street in Winchester, Virginia. Open Tuesday through Sunday, the MSV includes galleries, the Glen Burnie House, and seven acres of gardens. The galleries and exhibitions are open year-round; the house and gardens are open April through December. Admission is $10 or $8 for seniors and youth ages 13 to 18. General admission is always free to youth ages 12 and under and to MSV Members. Thanks to sponsor Howard Shockey & Sons, Inc., admission is free to all every Wednesday. Additional details about the exhibition and a variety of related programs are available at www.theMSV.org or by calling 540-662-1473, ext. 235. –END–