Cool Plants for the Summer
by Director of Gardens Perry Mathewes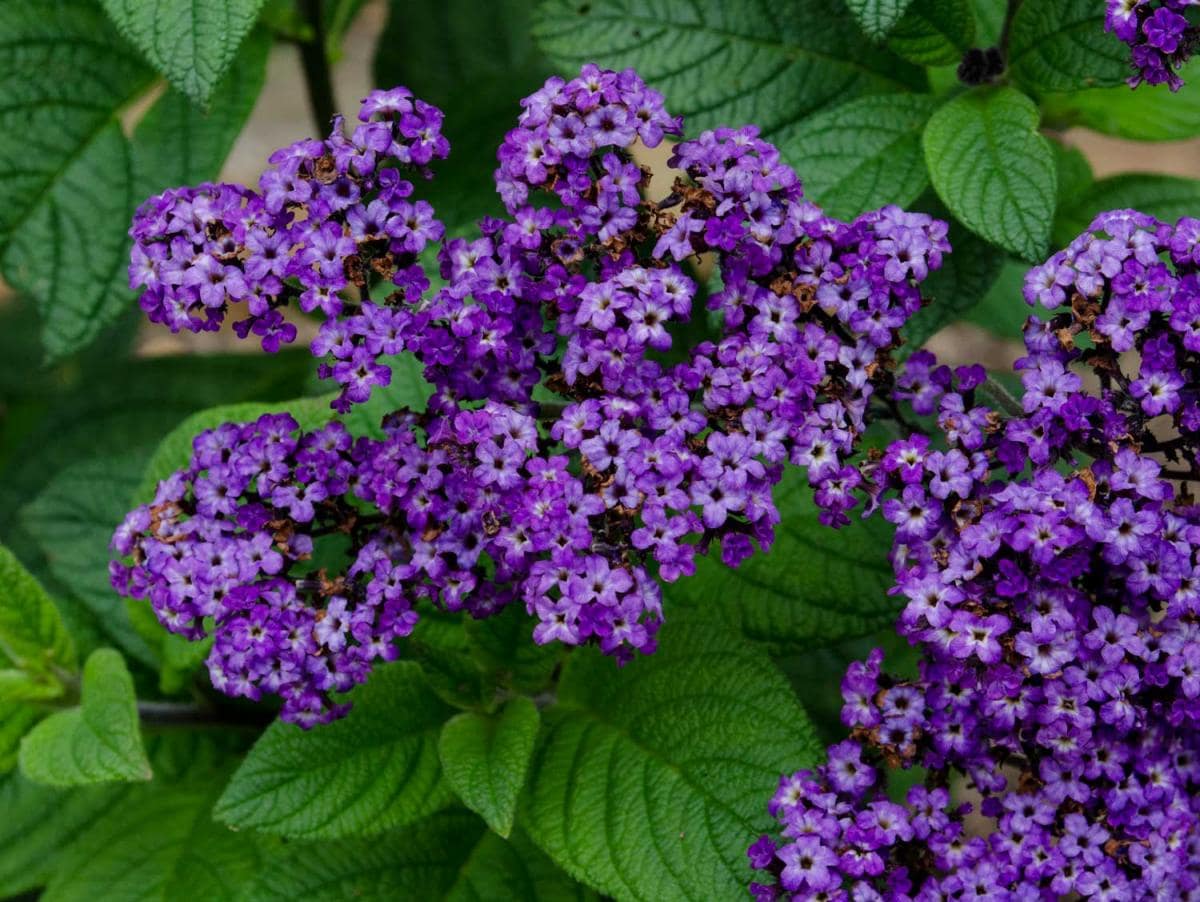 Cool Plants for the Summer
The forecast for the next week or so is hot, hot, hot. So time to look at some cool plants (and one hot one). Of course cool can mean many things so here is how those plants can match the different meanings of cool.
Cool = Blue
In art, people talk about cool and warm colors on the color wheel. Blue is considered a cool color (think of the color palette for Frozen the movie). Many people think of blue flowers as cool flowers. We have some blue (trending towards violet) flowers in the Parterre Garden known as angelonia. This summer annual is sometimes called summer snapdragon because of its spikey flower stems and lipped flowers. It does very well in the sun and paired with the 'White Flame' gazanias as we have done this year, the color really stands out.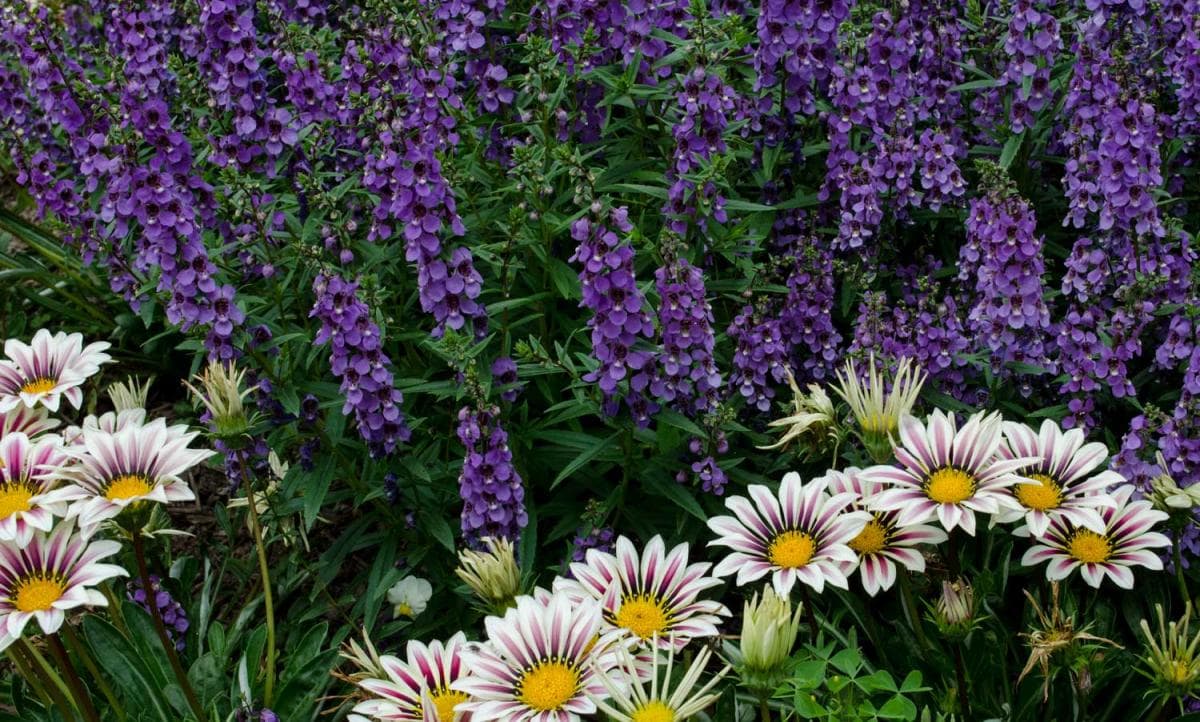 Angelonia Serena Blue and Gazania Big Kiss White Flame
Another blue flower is plumbago. This ground cover sports icy-blue blooms during the summer as it spreads via rhizomes to form a mat in sunny and partially shaded areas. We have a nice patch growing at the transition point between the Water Garden and the Knoll.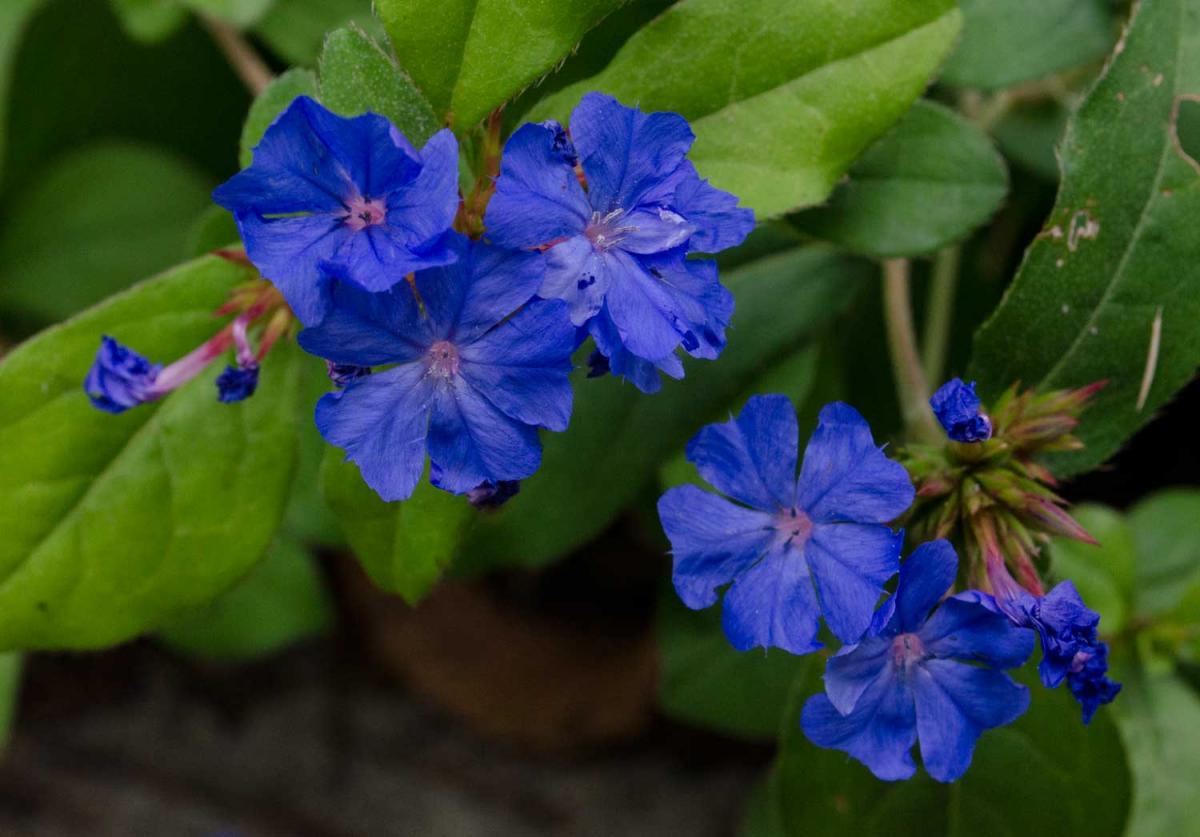 Ceratostigma plumbaginoides
Cool = Shade
When it is hot outside, everyone wants to find some shade. So plants that look great in the shade get a little extra attention. Just south of the Knot Garden behind the Glen Burnie House is a small garden that used to hold a number of roses. But trees that now provide that coveted shade for visitors makes the area less suitable for sun-loving roses. The roses were moved to the new rose garden and this spring impatiens were planted there instead. A mixture of whites and pinks, single and double flowers, provides an intriguing display to enjoy as you pause in the dappled shade.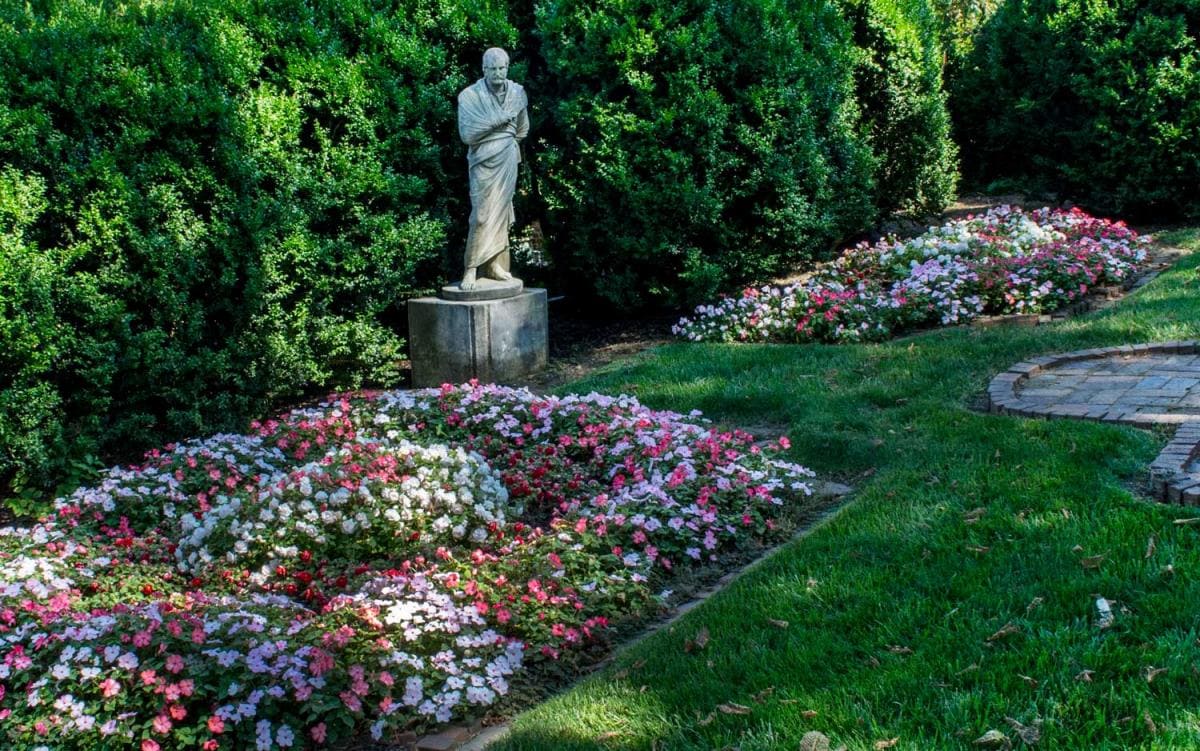 Impatiens display
Another shady corner in the garden can be found near the Pink Pavilion. This small hidden garden hosts a fun collection of sculptures and shade-loving plants. Some of our houseplants take a summer vacation there as well as a grouping of ferns and impatiens. But you may not be familiar with the Polka-dot plant (Hypoestes phyllostachya). It is a tropical plant which we are using as a bedding plant. It thrives in the shade of the black cherry tree that covers this quiet little corner.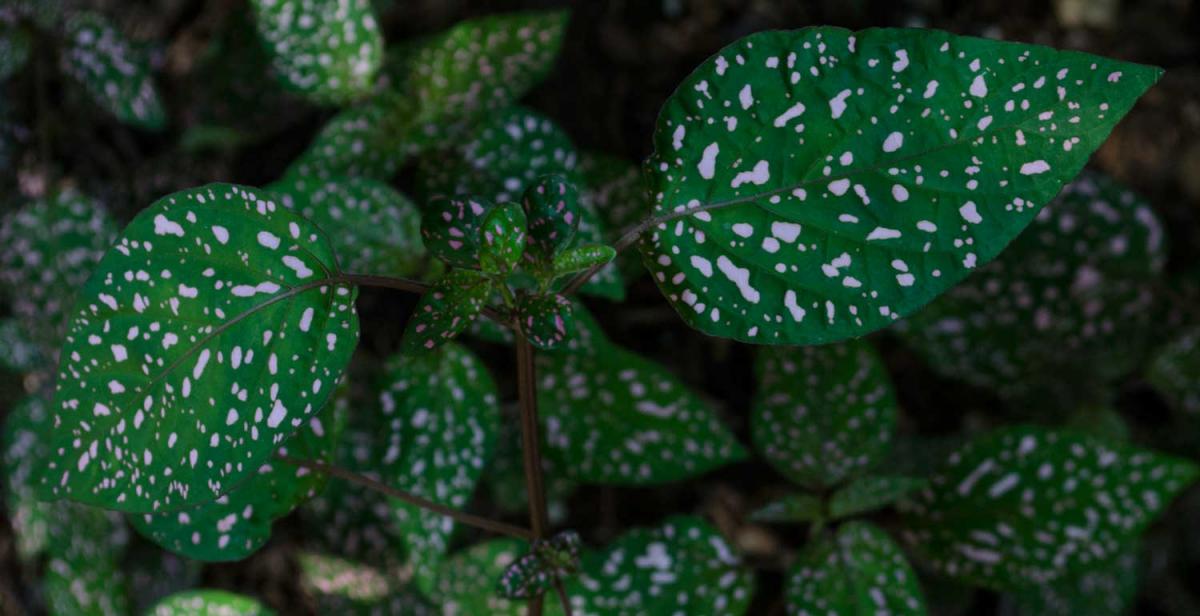 Hypoestes phyllostachya
Cool = Neato!
Finally there are some cool plants just because they are ones I particularly like. One of my favorite summer plants is heliotrope (Heliotropium arborescens). In milder climates, it might be considered a perennial, but here we treat it as an annual. It is violet colored, so that already makes it cool (see cool=blue above) but it has an incredible fragrance, especially in the evenings. Hints of vanilla, or cherry pie, or other fresh fragrances depending on who you talk to, make this a delicious plant as well as pretty. We have a handful of these coming along in the back corners of the Parterre Garden. The plants are not particularly big at the moment but some are already flowering. Stop by at the next Gardens at Night or on a Wednesday evening when we are open late and enjoy the fragrance of this flower.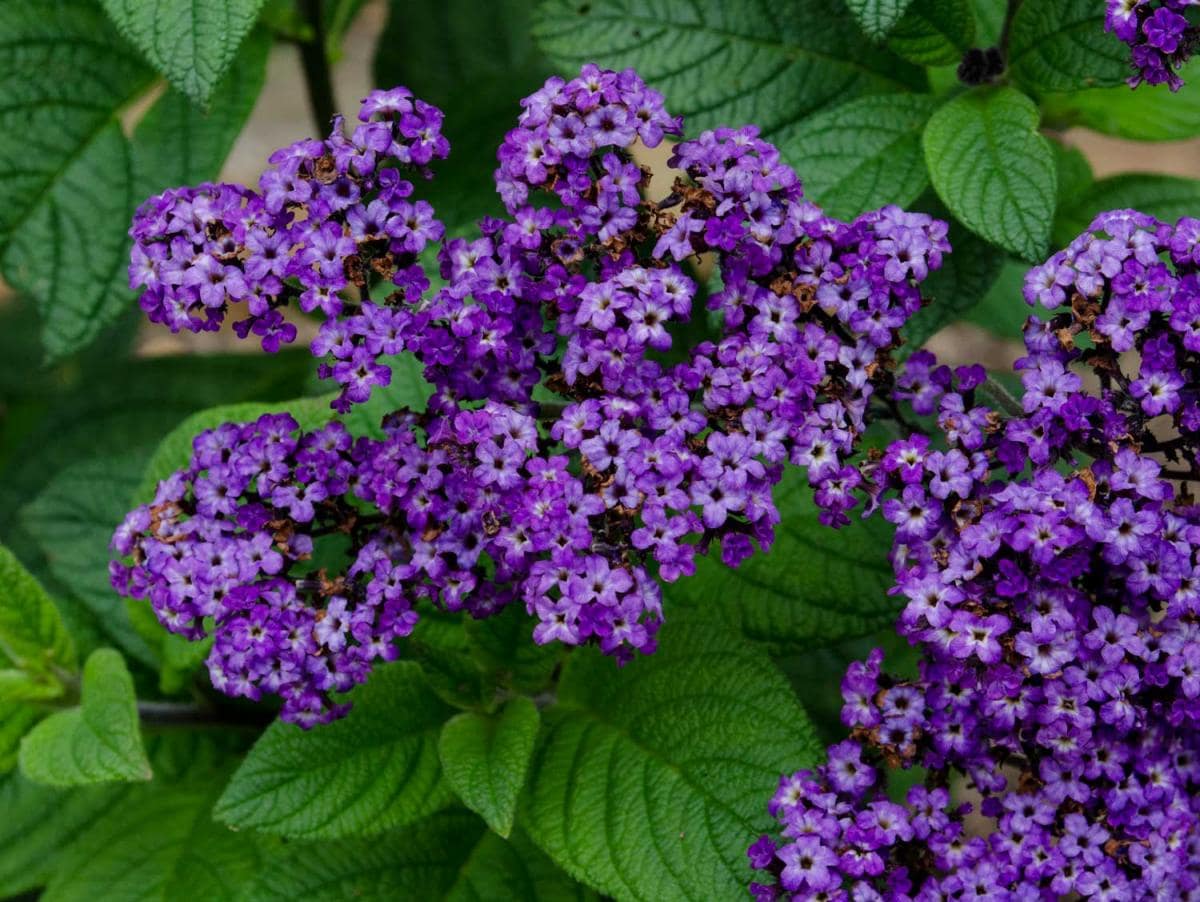 Heliotropium arborescens Fragrant Delight
If you are of delicate sensibilities, I would avoid the garden for the next couple of weeks. We are having an outbreak of naked ladies in the space near the Chinese Garden. Naked ladies is one of several names (ie. Magic lily and resurrection lily, but not nearly as cool) given to Lycoris squamigera, which is starting to bloom right now. They are given these names because the flowers bloom on stalks that shoot out of the ground before the leaves even emerge (hence the reference to naked, magic, and resurrection). Once the flowers bloom and the stems die back, the leaves will emerge and grow on through the winter before dying in the spring. This is actually a great plant to mix in with perennials that die back to the ground in the winter. Pretty cool, huh?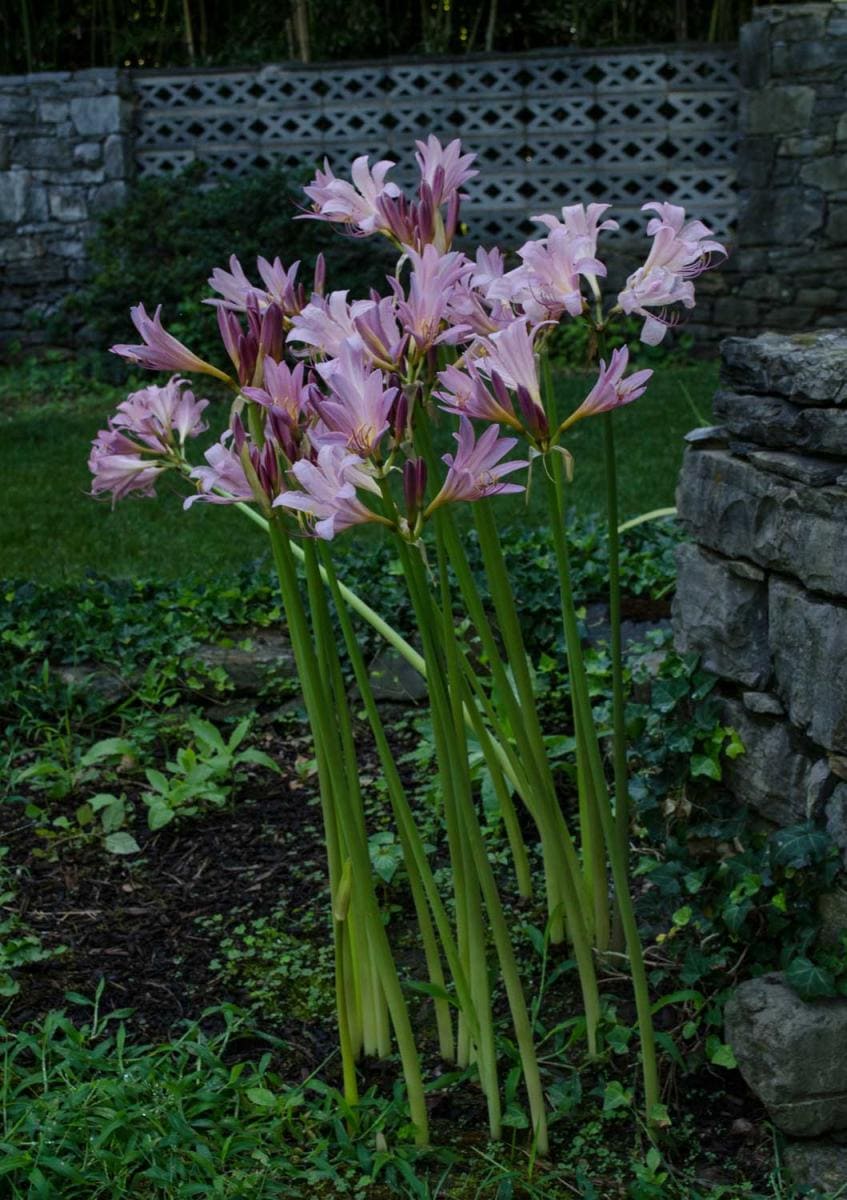 Lycoris squamigera
Finally, one hot plant to the throw in the mix: Salvia 'Hotline Red'. This annual is also growing in the Parterre Garden and makes a great counterpoint to the coolness of the angelonia. Come check them all out and keep cool as the weather stays warm. I'll be hosting a FREE guided garden tour from 10 to 11 a.m. on Wednesday, August 5. Stop by the MSV and see the blooms pictured here in person! (Thanks to Howard Shockey & Sons, Inc., admission is free every Wednesday; after the Garden Walkabout, check out the galleries.)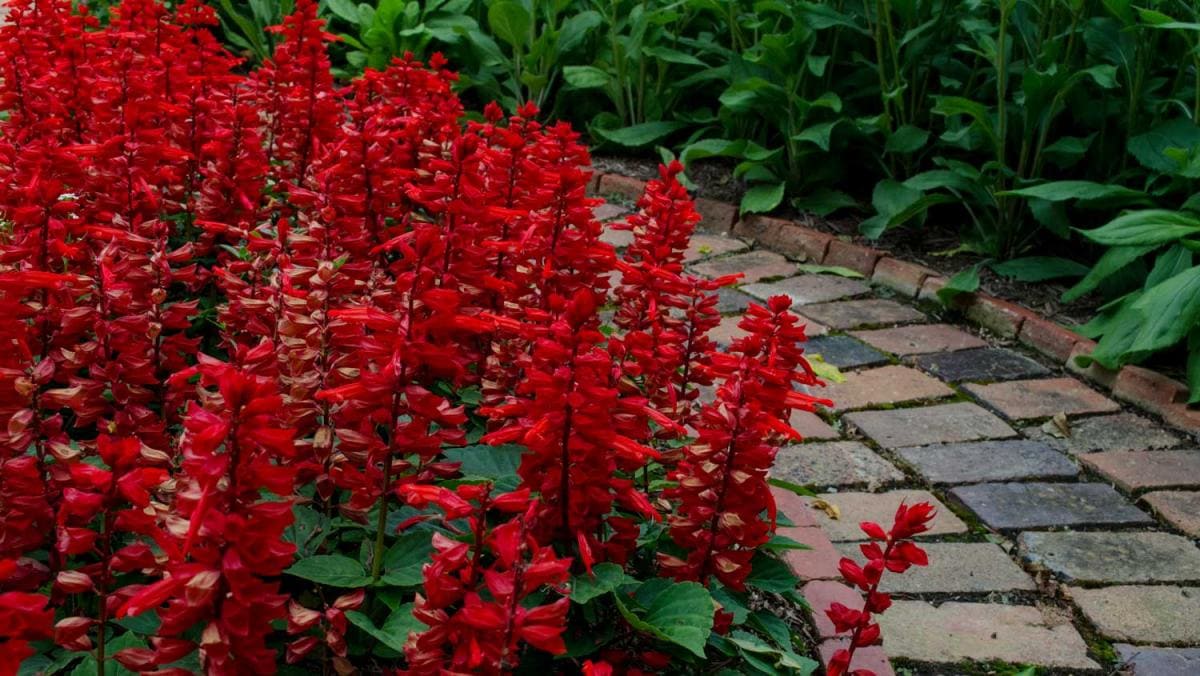 Salvia 'Hotline Red'
All photos by Director of Gardens Perry Mathewes.
---
Previous Posts:
6/5/15 Let Me Tell You A Story
4/23/15 How Does Your Garden Grow?