Roses in February
by Director of Gardens Perry Mathewes
Valentine's day is coming up soon and everyone starts thinking about roses. It is a tradition I don't quite understand, because our roses are all thorns and no flowers in February. Only Morticia Addams would be happy to walk in our rose garden right now. Clearly the marketing folks never talked to gardeners about this holiday.  However, I have been thinking a lot about roses this month because we are starting some major changes in our rose garden.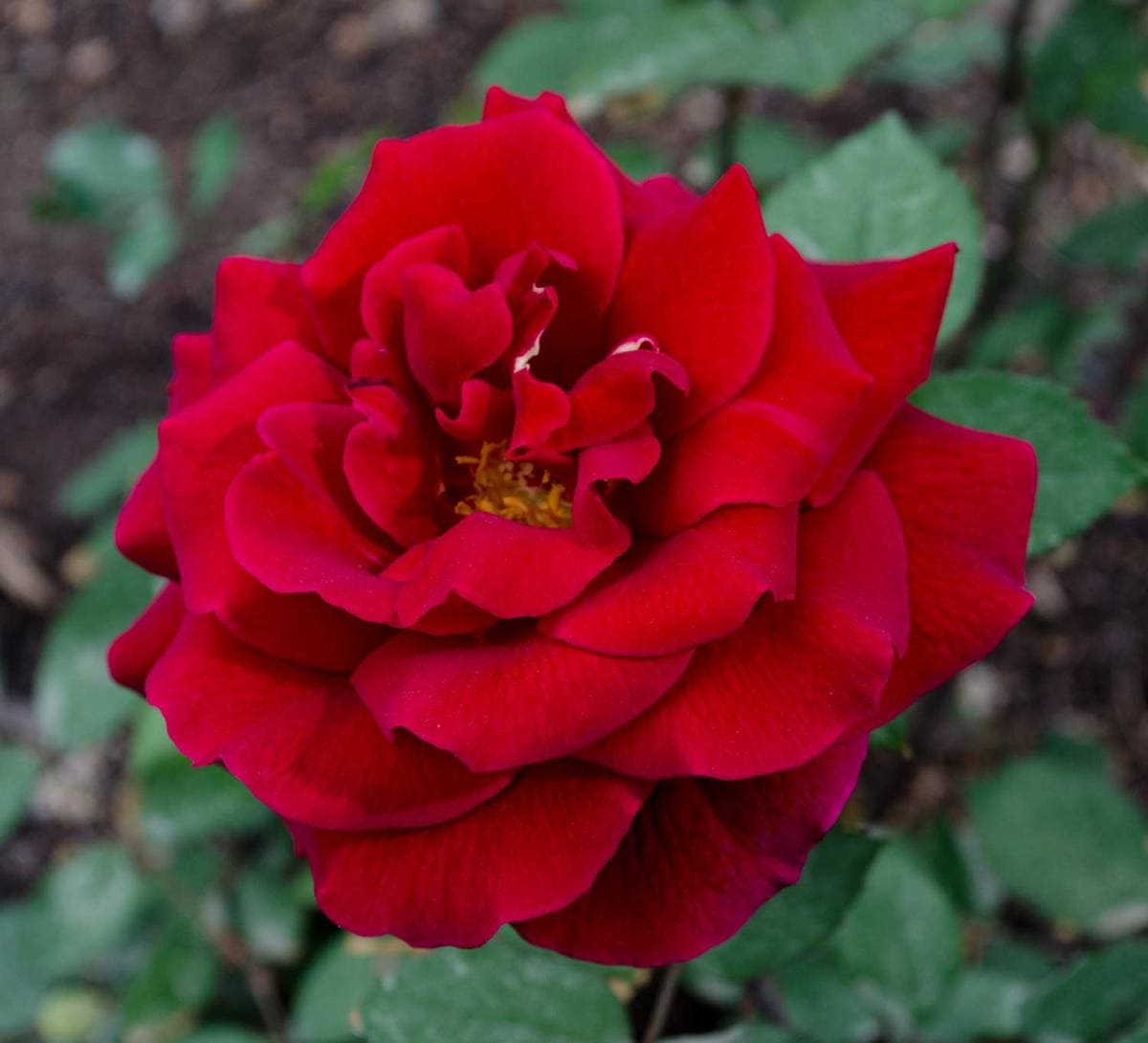 Rose 'Love's Magic'
Like a middle-aged person, the rose garden is doing a little expanding as it ages. We are enlarging some of the current beds and adding more space at the western end. This gives our roses a little more room to spread out. Frankly, some of our roses need a little more sun, too. If we can bring them out of the shadows of neighboring trees and hedges with a larger garden, they may get back to their youthful vigor. By the time we are done, we will have added an additional 1,000 square feet to the garden. Of course, we will have space for more roses too.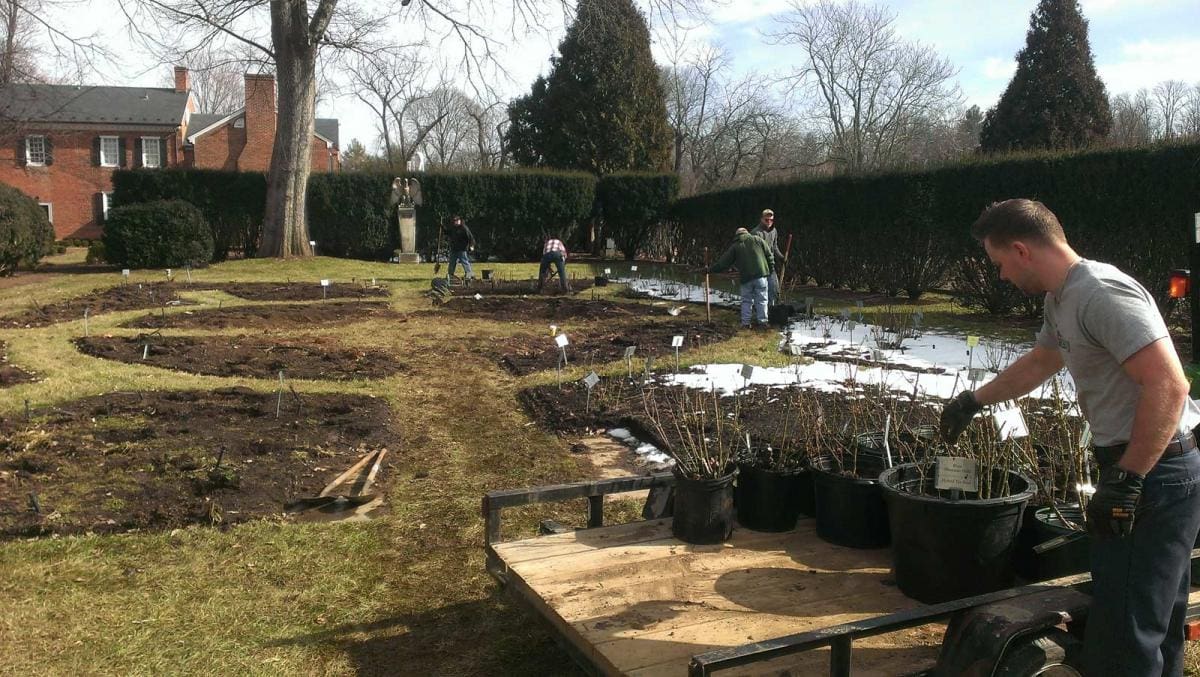 Work Begins On the Rose Garden
To have the garden ready by summer, we started work while the groundhog was telling us to go back to bed for six more weeks of winter. The wood edging of the raised beds was removed. Boxwood was dug and transplanted elsewhere. A large clump of yews was removed. Roses are being dug and safeguarded in pots buried in mulch. This week excavation starts for a new brick path that will help better define the space as well as making it easier for those in strollers and wheelchairs to discover the garden. We will get a lot done in the next six weeks. Groundhogs are so lazy.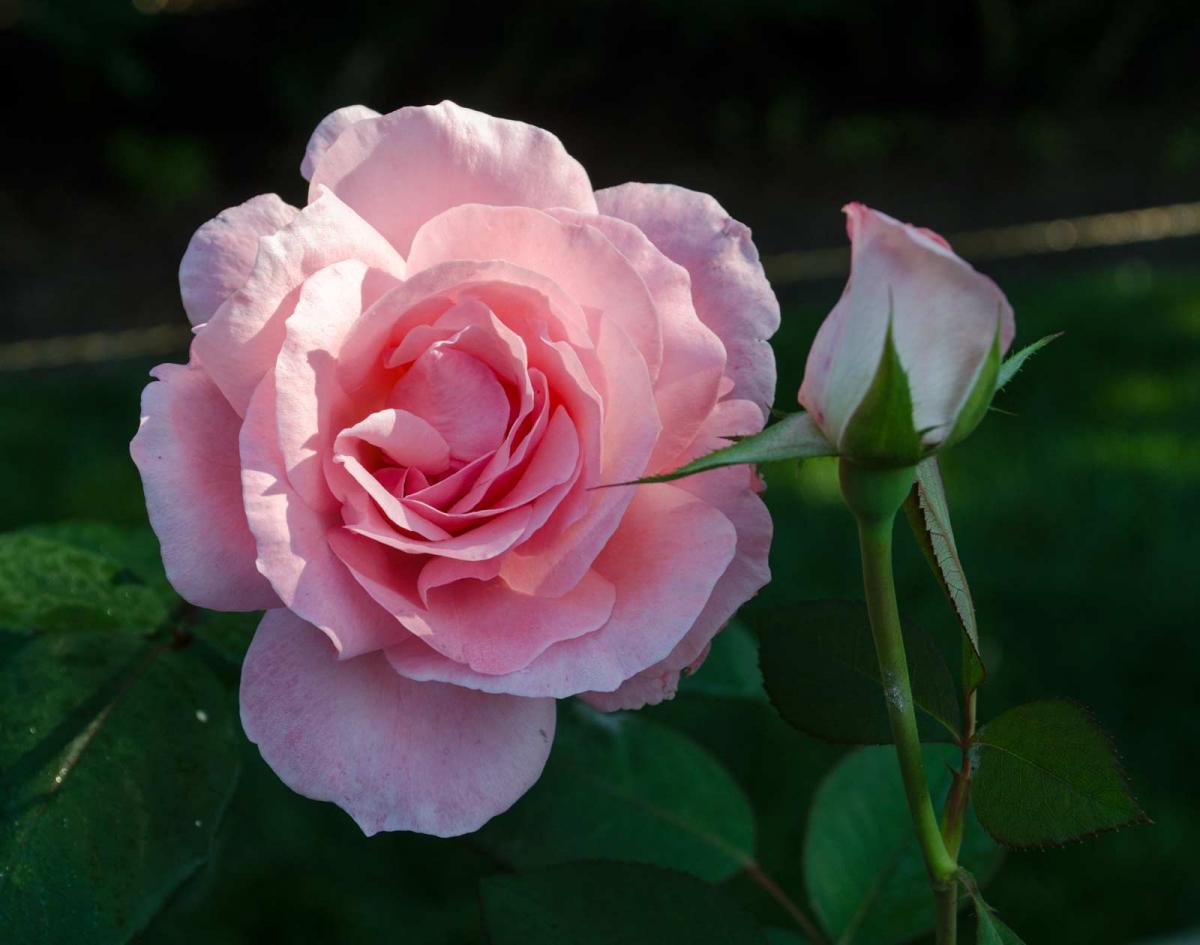 Hybrid Tea Rose 'Queen Elizabeth'
So what sort of roses will you find this coming summer? Of course many of our current hybrid teas and floribundas will return to their new and improved digs. Look for the strong reds of Mr. Lincoln and Proud Land, the classic whites of Garden Party and John F. Kennedy, the blushing pinks of Pristine and Queen Elizabeth, and the ebullient peach and orange tones of Sunset Celebration and Tropical Sunset. We are adding some new hybrid teas such as Double Delight and Anna's Promise, the first hybrid tea in a new series of Downton Abbey roses. That should make some fans of Masterpiece Theater swoon.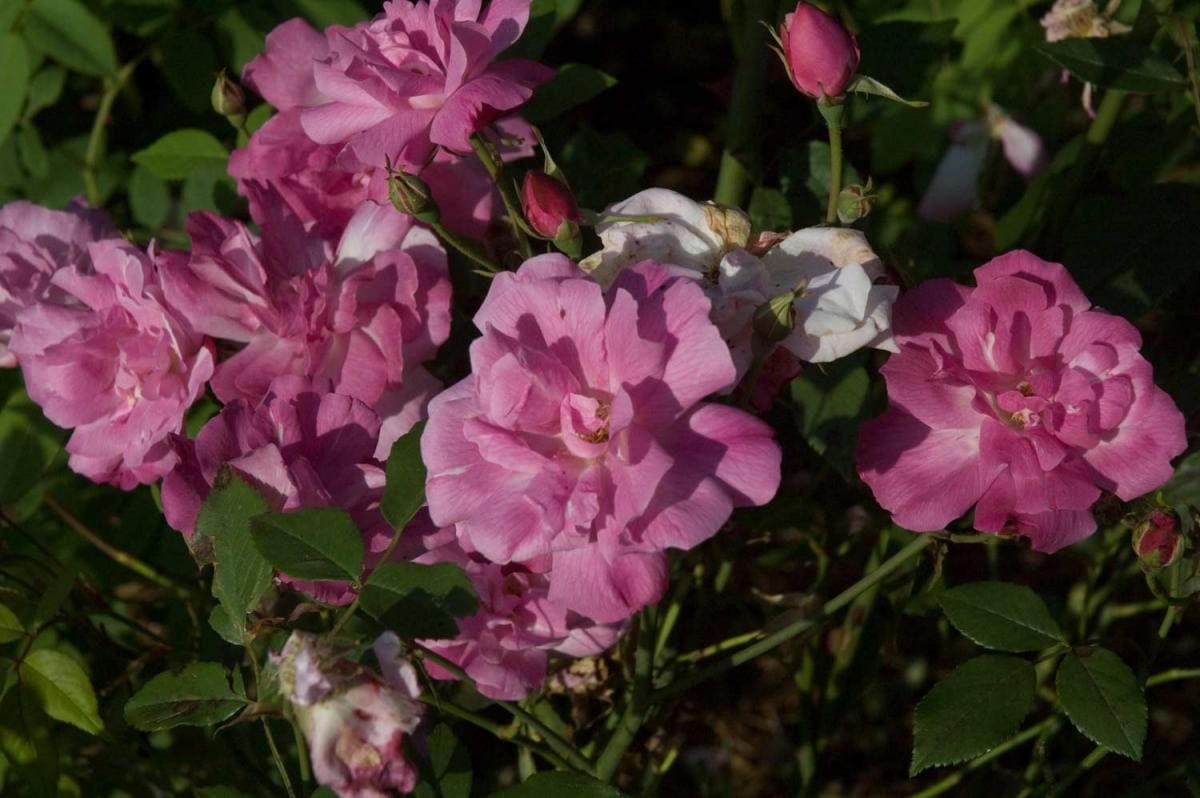 China Rose 'Old Blush'
But we are also expanding our palette beyond these prima donnas of the rose world. It is time for some of the classics, a.k.a old garden roses. We will have a China rose named 'Old Blush,' perhaps the first repeat blooming rose ever grown in North America. The fragrant and beautifully double flowers of Souvenir de la Malmaison and Honorine de Brabant are great selections from the Bourbon class of roses. My favorite Bourbon rose is Mme. Isaac Pereire, which may have one of the strongest, exquisitely rich fragrances of any rose I know. We will feature several hybrid perpetual roses, a class that is one of the forerunners of the hybrid teas group. Marchessa Boccella and Reine des Violettes both produce a delightful perfume in their numerous tiny petals while the huge flowers of Paul Neyron put on a show for the eyes and nose of any passer-by. There will be plenty of other old roses, too. The biggest challenge is keeping the list to a manageable size.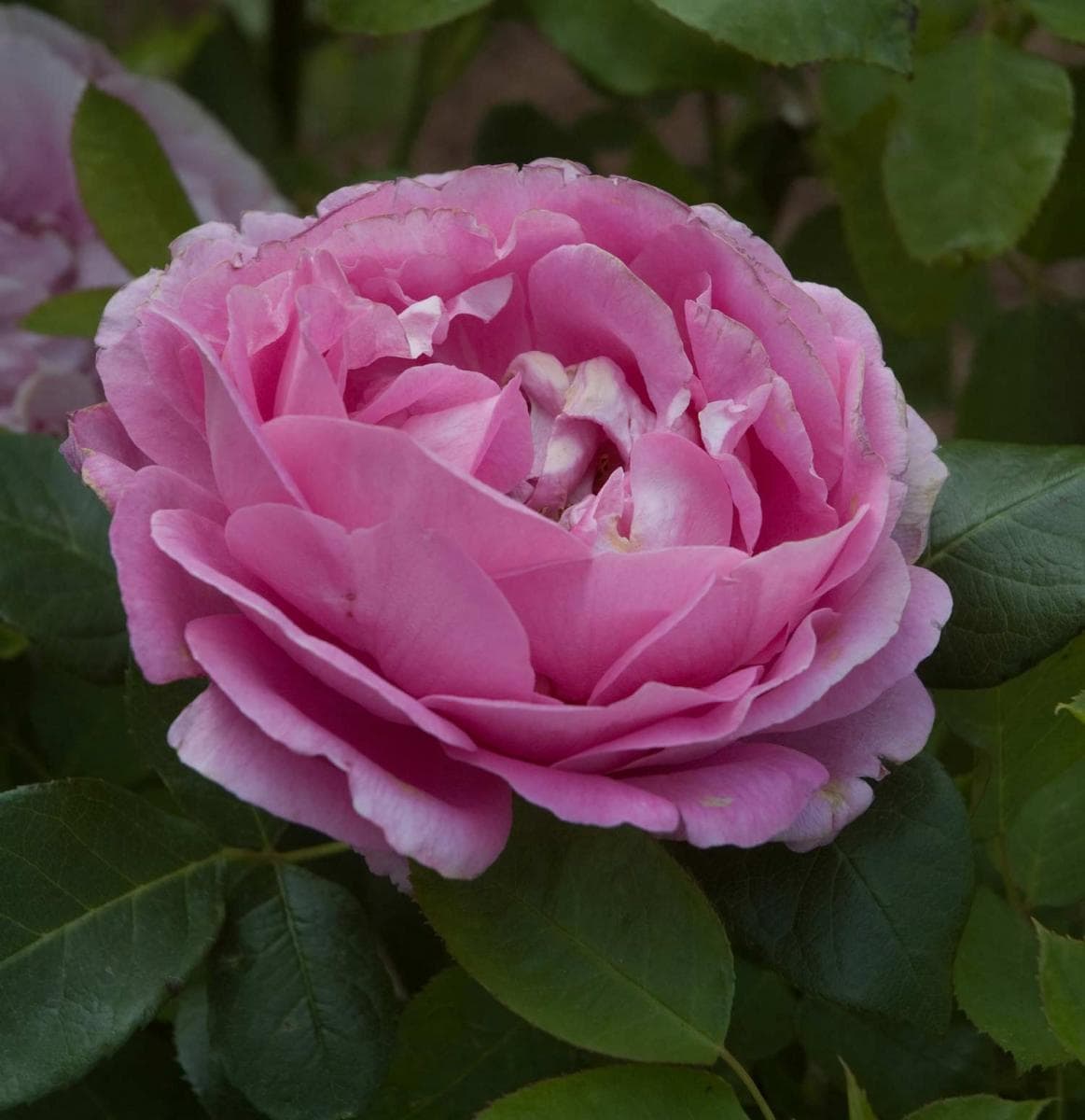 Hybrid Perpetual Rose 'Paul Neyron'
So go ahead and buy a single rose or a dozen for your sweetheart this Saturday. But later this spring, come out for a real bouquet of roses–our rose garden.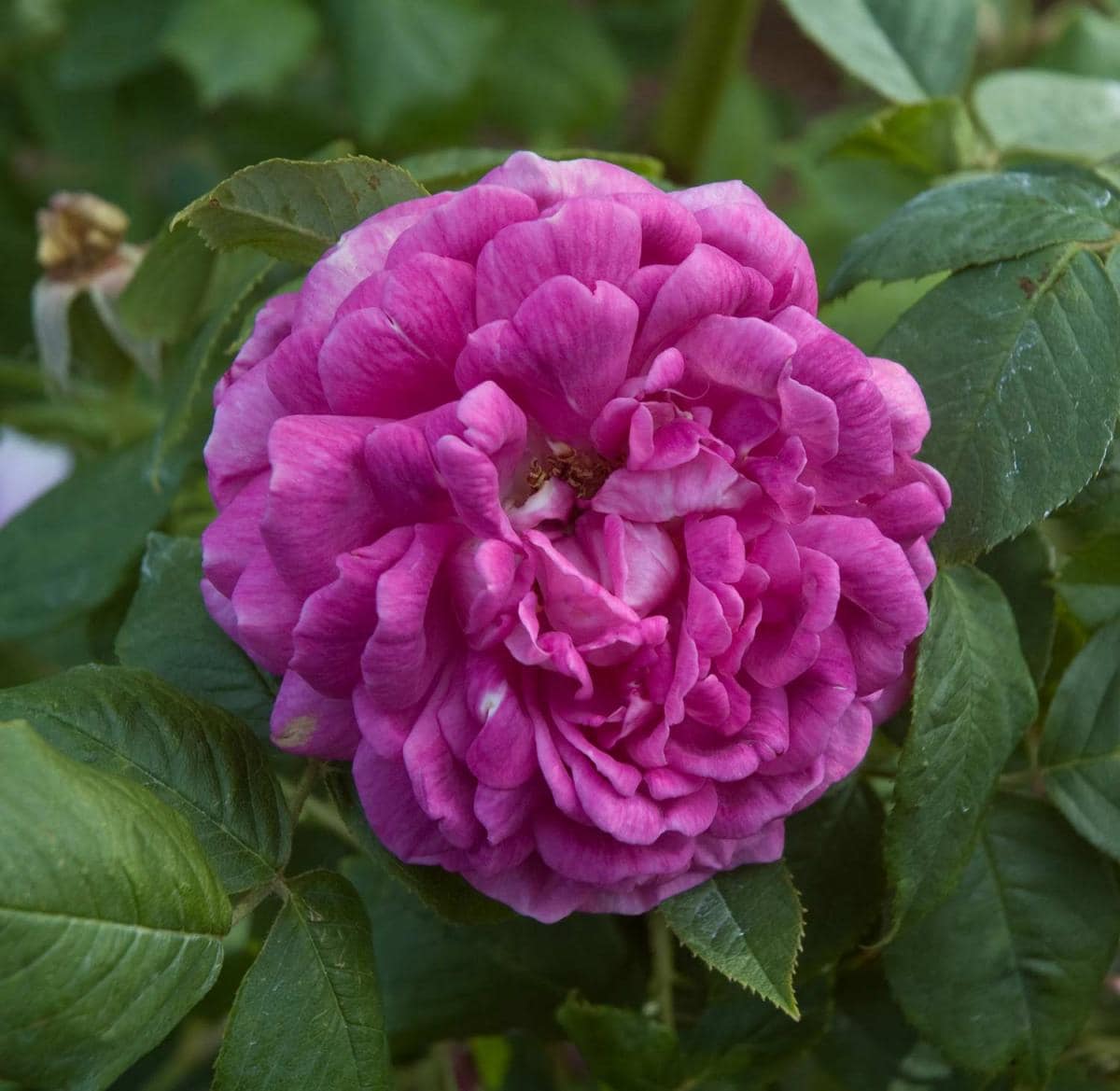 Hybrid Perpetual Rose 'Reine des Violettes'
Note: The expansion of the rose garden is made possible by a generous donation from Beverley B. and Steven E. Shoemaker and the James L. and Mary Jane Bowman Charitable Trust.
Note: All photos by Director of Gardens Perry Mathewes
Previous Posts
January 29, 2015:     What Gardeners Do in January