MSV Launches Stroller Strolls Program on Friday, February 13 With Guided Tour of "Second Time Around: The Hubcap as Art"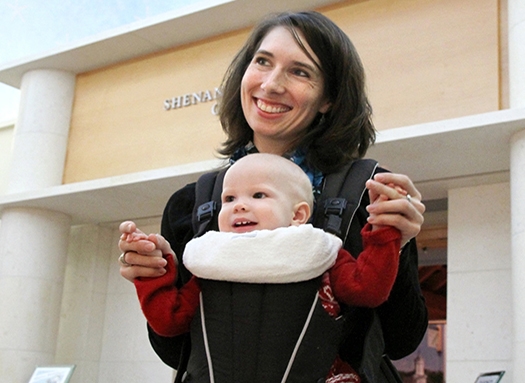 Winchester, VA 2/11/15…Those interested in participating in a new Museum of the Shenandoah Valley (MSV) gallery tour program will need to bring a baby along. Just for adults with babies in strollers or carriers, the new MSV Stroller Stroll program will begin at 9:30 a.m. this Friday, February 13, with a guided tour of the exhibition Second Time Around: The Hubcap as Art.
According to MSV Deputy Director of Arts and Education Nancy Huth, the Stroller Stroll program is designed to offer parents and caregivers the opportunity to experience the Museum and enjoy adult conversation and a guided gallery tour during which no one minds if a baby coos or cries.
Friday's program will include coffee and pastries followed by a casual tour—led by Nancy Huth and geared toward adults—of the MSV exhibition Second Time Around: The Hubcap as Art.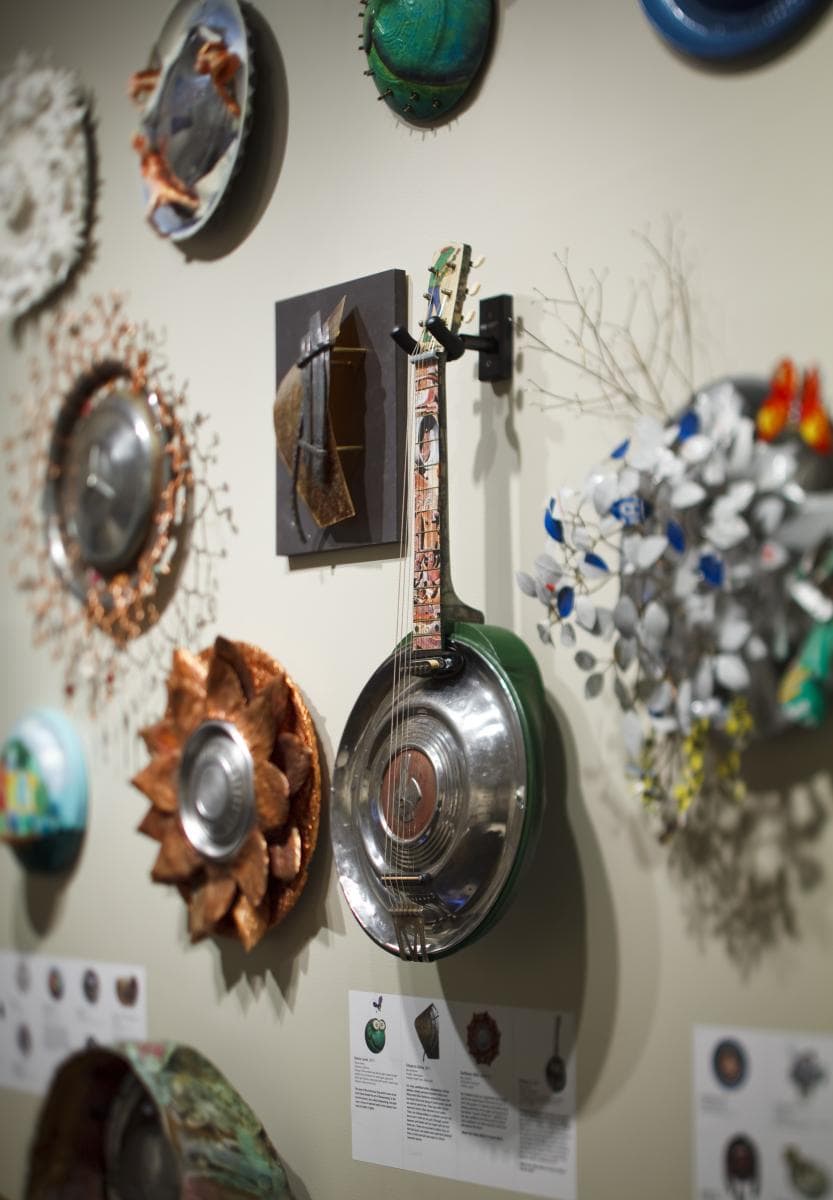 Only on view in the Museum's Changing Exhibition Gallery through March 1, 2015, Second Time Around features environmentally inspired contemporary art created by 287 artists from across the globe who responded to the challenge to transform discarded hubcaps into works of art. An immersive, colorful experience that includes sculptures, art that moves or lights up, and serious social commentaries, Second Time Around is sponsored in part by Trex, Shenandoah Country Q102, and Reader & Swartz Architects, P.C.
Following the 30- to 40-minute guided tour, Stroller Stroll participants are welcome to explore all of the MSV galleries and exhibitions on self-guided tours.
As space is limited, those interested in participating in the program are encouraged to register in advance by 4 p.m., Thursday, February 12 HERE or by calling 540-662-1473, ext. 240. Registration for Stroller Strolls—which includes gallery admission, a guided tour, coffee, and pastries—is $5 for MSV Members or $10 for all others (free to babies).
The Stroller Stroll program was designed for adults with babies in strollers or carriers; the tour is not designed to accommodate toddlers.
Following this Friday's program, the next Stroller Stroll will take place from 9:30 to 11 a.m. on Friday, March 13, and will feature a guided tour of the exhibition Face to Face: Portraits from the Julian Wood Glass Jr. Collection.
The Museum of the Shenandoah Valley is located at 901 Amherst Street in Winchester, Virginia.
The MSV complex—which includes the Museum, the Glen Burnie House, and six acres of gardens—is open Tuesday through Sunday. The galleries are open year-round; the gardens are open April through October. Additional details are available at www.theMSV.org or by calling 540-662-1473, ext. 235.  – END –