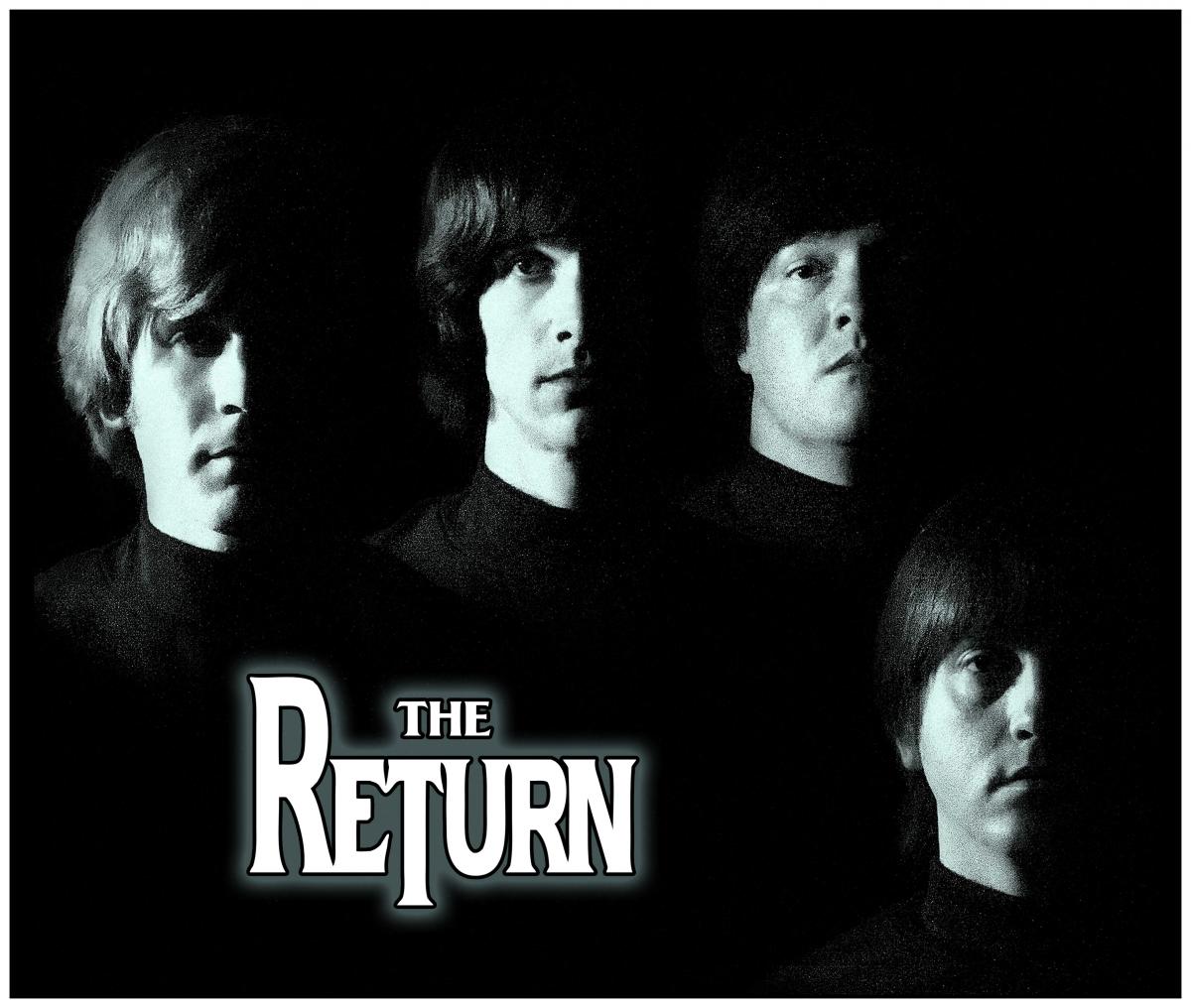 Free Admission for Active Military & Their Families
$10 Ticket Includes Music, Children's Activities, and Admission to MSV Gardens & Galleries 
Winchester, VA 7/04/15…Music from renowned Beatles tribute band The Return, free activities for children, and admission to the gardens and galleries will highlight Gardens at Night at the Museum of the Shenandoah Valley (MSV) on Friday, July 10, from 6 to 9 p.m. In addition, those attending will be able to purchase food, beer, and wine.
Thanks to the sponsorship of Navy Federal Credit Union, admission to Gardens at Night is free to all active military personnel and their families. Admission to Gardens at Night remains free to MSV Members and ages 12 and under. The ticket price for all others—which includes the concert and admission to the MSV's Glen Burnie Gardens and galleries—is just $10. [For more Gardens at Night Info click HERE.]
Based in Georgia, The Return is known as one of the nation's best Beatles cover bands. The Return has performed thousands of shows throughout the United States and internationally, including at the famous Abbey Road Studios in London, England, and in Japan where they headlined the 40th anniversary celebration of the Beatles' visit to Tokyo.
For its Gardens at Night performance, The Return will perform its "Beatlemania" show which celebrates Fab Four favorites from 1963 to 1966. The show will include two sets and costume changes. During each set the band will play Beatles' hit singles, famous covers recorded by the Beatles, and some lesser-known Beatles songs. During the first set and while garbed in black suits similar to those worn by the Beatles on the February 9, 1964, Ed Sullivan Show, The Return will play "I Want to Hold Your Hand," "A Hard Day's Night," "Roll Over Beethoven," and other Beatles hits. For its second set, the band will play "Help," "Day Tripper," "Rock and Roll Music," "Twist and Shout" and other songs while wearing tan Nehru jackets similar to those worn by John, Paul, George, and Ringo during their famous Shea Stadium concert in August of 1965.
Along with live music, Gardens at Night features free children's activities. From 6 to 8 p.m. children may play a variety of lawn games, including Frisbee, hula hoops, and cornhole.
Throughout the evening the MSV's six-acre Glen Burnie Gardens and the Museum galleries will be open. Gardens at Night attendees may experience garden statues, fountains, and trees illuminated by nighttime lighting. Exhibitions in the galleries include Collect, Preserve, Interpret: Ten Years at the MSV, which presents some of the most important objects the MSV acquired during its first decade, and Mort Künstler: The Art of Adventure, which exhibits the art of renowned illustrator Mort Künstler. Organized by the Norman Rockwell Museum, Stockbridge, Massachusetts, the exhibition features more than 80 works in a variety of genres.
Those attending Gardens at Night also may purchase food and drinks at the event. Sodexo catering will serve a buffet dinner for $10 per plate that will include pork barbecue, beef hot dogs, potato chips, coleslaw, watermelon, and dessert. Cheese, cracker, and grape trays will be available for $5. Drinks available for purchase include bottled water and soda ($2), domestic and craft beer ($5), and wine by the 10-ounce glass ($8) or bottle ($25). Cash sales are preferred. No outside food or drinks will be permitted in the concert area.
The gates, gardens, and galleries will open at 6 p.m.; the music will begin at 7 p.m. The concert will take place on the lawn by the MSV. All those who plan to listen to the musical performance should bring their own chairs. In the event of rain, the musical performance will take place in a tent and children's activities will move inside to the Museum's BB&T Learning Center.
The 2015 Gardens at Night series is sponsored by Navy Federal Credit Union and Shenandoah Country Q102. Following July's concert, Gardens at Night will take place on August 14 and September 11. In August, the Robbie Limon Band will celebrate the music of the 1970s, and September's concert will feature '80s favorites from The Reflex.
The Museum of the Shenandoah Valley is located at 901 Amherst Street in Winchester, Virginia. The MSV complex—which includes the Museum, the Glen Burnie House (not open during Gardens at Night), and the gardens—is open Tuesday through Sunday. Additional information is available by calling 540-662-1473, ext. 235, or referring to www.theMSV.org. – END –
About Navy Federal:
Navy Federal Credit Union is the world's largest credit union with over $64 billion in assets, more than 5 million members, 265 branches, and a workforce of over 12,000 employees worldwide. The credit union serves all Department of Defense and Coast Guard active duty, civilian, and contractor personnel and their families. For additional information about Navy Federal, visit www.navyfederal.org.