by MSV Curator of Collections Nick Powers
It's cold and flu season, which means people turn to their preferred doctor to alleviate coughing, sore throats, runny noses, and worse. In late 1800s and early 1900s Winchester, one of the men who filled that role was Dr. William Joseph Whitlock (1849–1921). An herbal physician and his own best salesman, Whitlock left behind several small medicine cabinets that advertised his "Whitlocks' Renowned Remedies," including one in the MSV Collection.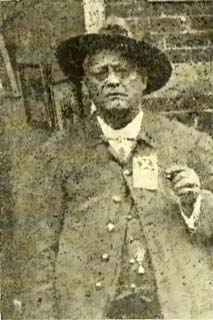 Fig 1. Dr. William Joseph Whitlock (1849–1921), likely photographed during a Confederate veterans' reunion, late 1800s or early 1900s. Illustrated in S. A. Cunningham, "Dr. William J. Whitlock," Confederate Veteran 29, no. 7 (July 1921): 268 [available online: http://bit.ly/2FprZ8Q (accessed January 9, 2019)].
I frequently get questions about Dr. Whitlock and his practice when people encounter the MSV's medicine cabinet. So, for this month's post, I thought we might explore the man who at various points in his life could claim to be a Civil War veteran, Wild West cowboy, entrepreneur, and herbal doctor. What's more, it might all even be true!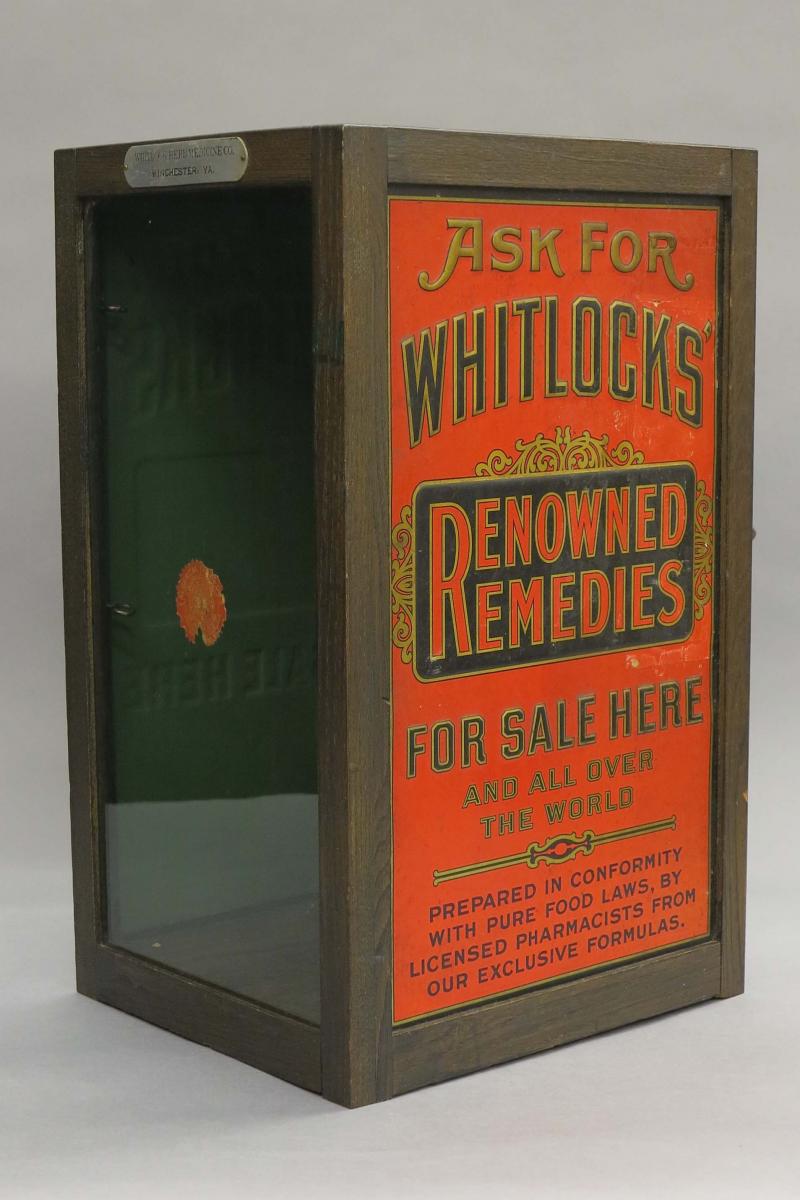 Fig 2. Medicine Cabinet advertising "WHITLOCKS' RENOWNED REMEDIES", early 1900s. Painted tin, wood, glass. Collection of the Museum of the Shenandoah Valley, 2013.10.01. Photo by Nick Powers.
William J. Whitlock was born in March 1849 near Capon Bridge in Hampshire County, Virginia (now West Virginia). At only fifteen, he fought in the Civil War on the Confederate side. Whitlock joined a local regiment attached to General John D. Imboden's Brigade, which saw action at Gettysburg in 1863 among other places.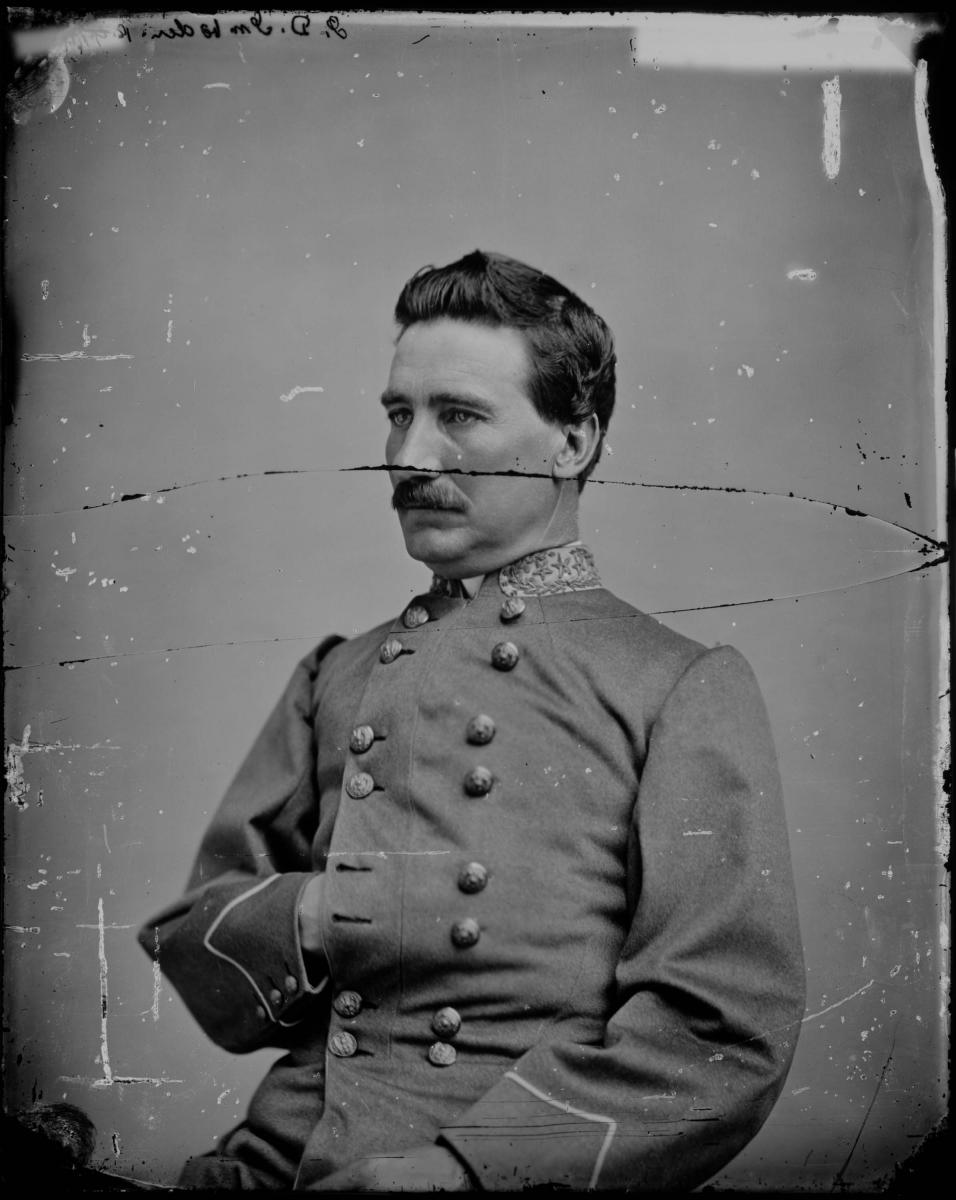 Fig 3. Confederate General John D. Imboden (1823–1895), under whom William J. Whitlock served in the Civil War. U.S. National Archives and Records Administration, NARA 529238.
Shortly after the Civil War—probably when Whitlock was around nineteen or twenty years old—he left Virginia for Indian Territory (what became Oklahoma in 1907). There Whitlock reportedly learned the trade that he would later ply in Winchester. According to his biographer, while working as a cowboy, Whitlock:
"…Made the acquaintance of an Indian 'medicine man' who changed the whole current of his life. While the old Indian knew nothing of modern methods he was an adept in the brewing and mixing of efficacious remedies from herbs, and William Joseph Whitlock, a most intelligent youth…became an ardent convent to the herb school."[i]
Based on where Whitlock is thought to have travelled, the "medicine man" might have been a member of either the Arapaho or Cheyenne nations. For three years, Whitlock purportedly accompanied the Native American from place to place, lecturing and singing to crowds to warm them up before the traditional healer offered his remedies. Some sources claimed Whitlock had a very fine voice.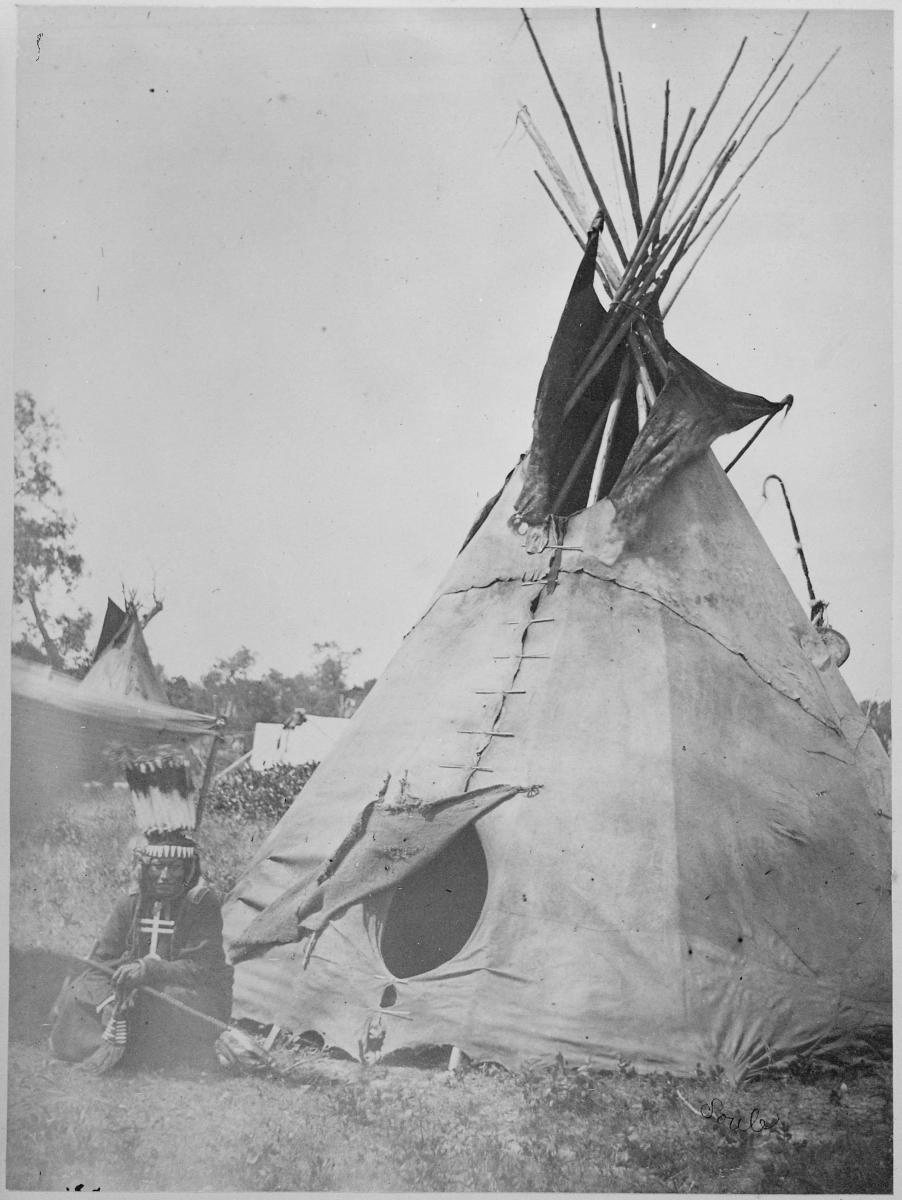 Fig 4. Little Big Mouth, an Arapaho or Cheyenne medicine man, seated in front of his lodge near Fort Sill, Oklahoma, about 1870. Photographed by William Stinson (1836–1908) for the Department of the Interior, Office of Indian Affairs. U.S. National Archives and Record Administration, NARA 518908.
At the end of those three years, Whitlock swung through the Southwest selling medicines on his way back to the East Coast. His travels took him through Texas before he settled temporarily in Pittsburgh. Whitlock next moved to Meyersdale, Pennsylvania, before settling permanently in Winchester, Virginia.
He purchased property on Valley Avenue between today's Miller Street and Whitlock Avenue. The site has changed drastically since Whitlock's time, but still standing is an archway proclaiming the doctor's business: "W. J. WHITLOCK / HERB DOCTOR". The keystone at the apex of the arch once held a portrait of Whitlock, which vandals either stole or destroyed at some point. Period photographs also show the arch once boasted a finial or flower vase on top.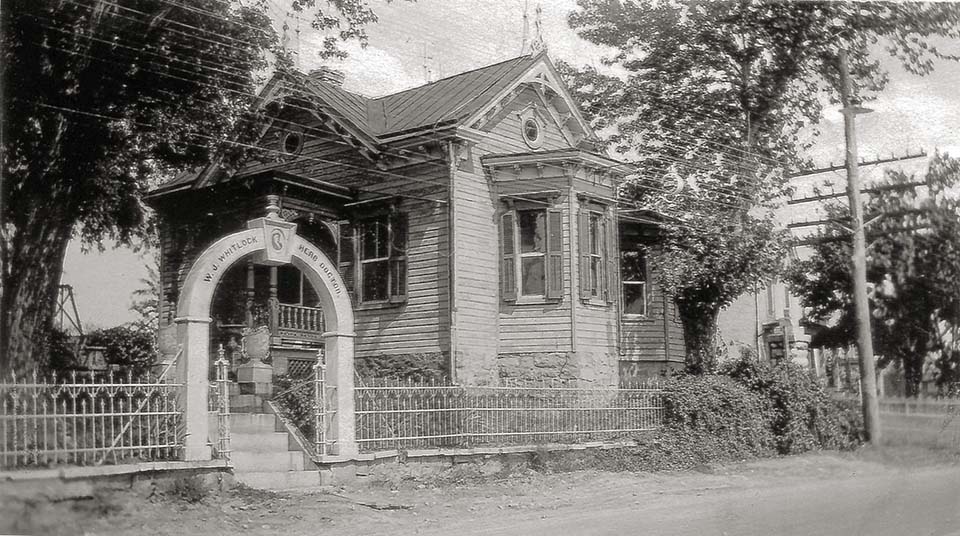 Fig 5. Dr. Whitlock's office at 1325 Valley Avenue, about 1925. Courtesy Stewart Bell Jr. Archives, Handley Regional Library, Winchester, VA, Jeff L. Chamberlin Collection, 1717–19 wfchs. Note the portrait of Whitlock in the keystone of the arch.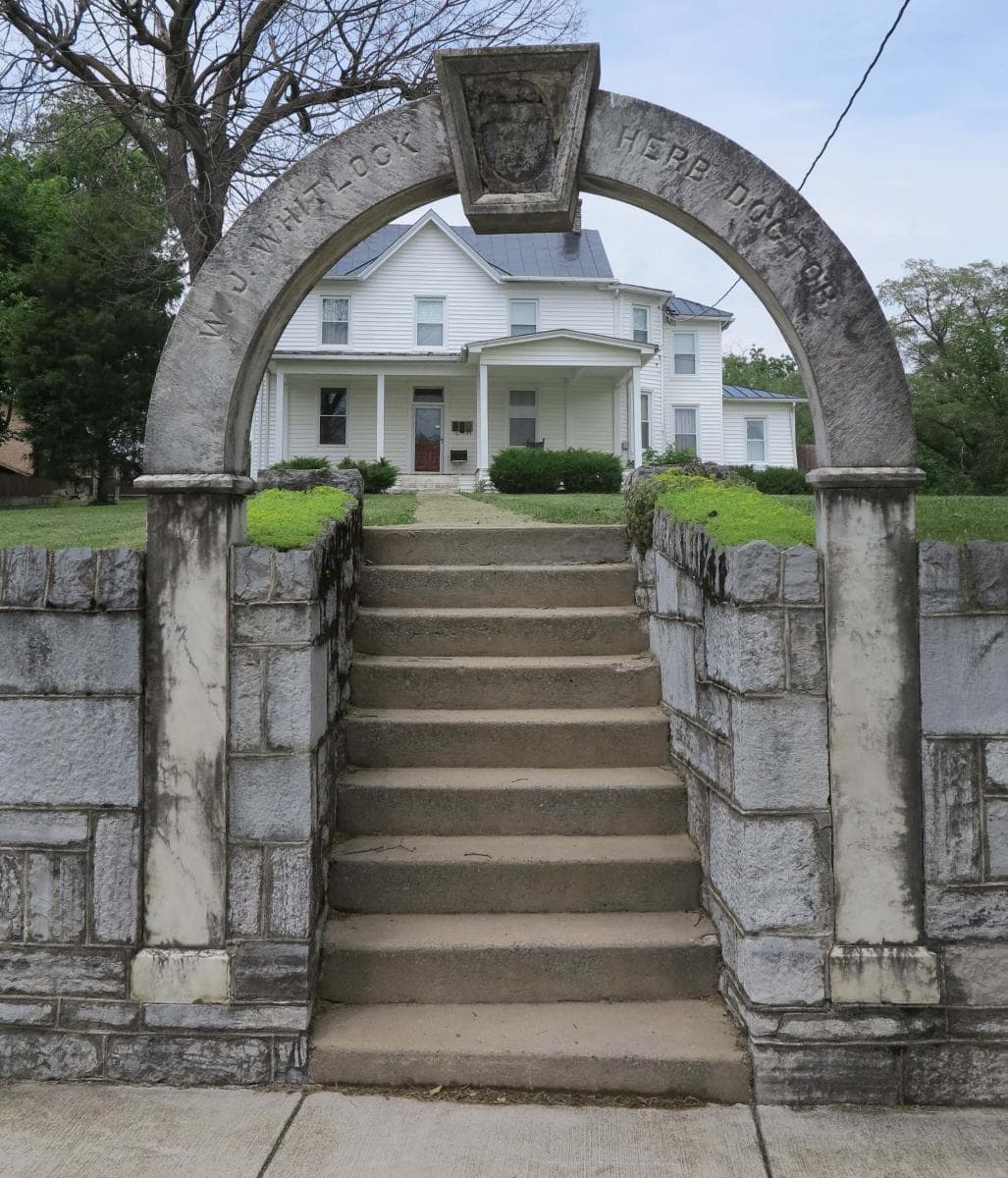 Fig 6. The arch in front of the Whitlock property as it appears today. Photo by Nick Powers.
From the Valley Avenue location in 1895, Whitlock and his nephew Joseph Lawrence Whitlock (1873–1924) began patenting and selling herbal medicines from their own recipes under the name "Drs. W. J. Whitlock & Nephew." The actual manufacturing of the medicines fell to the firm of Sharpe & Dohme in Baltimore, Maryland.[ii]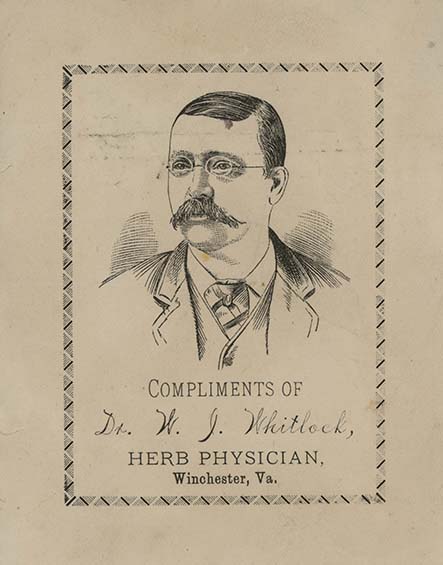 Fig 7. Handbill featuring a portrait image of Dr. W. J. Whitlock [detail], early 1900s. Courtesy Dr. and Mrs. David W. Powers.
Whitlock's medicine cabinets were part of a larger marketing strategy to advertise and distribute his products.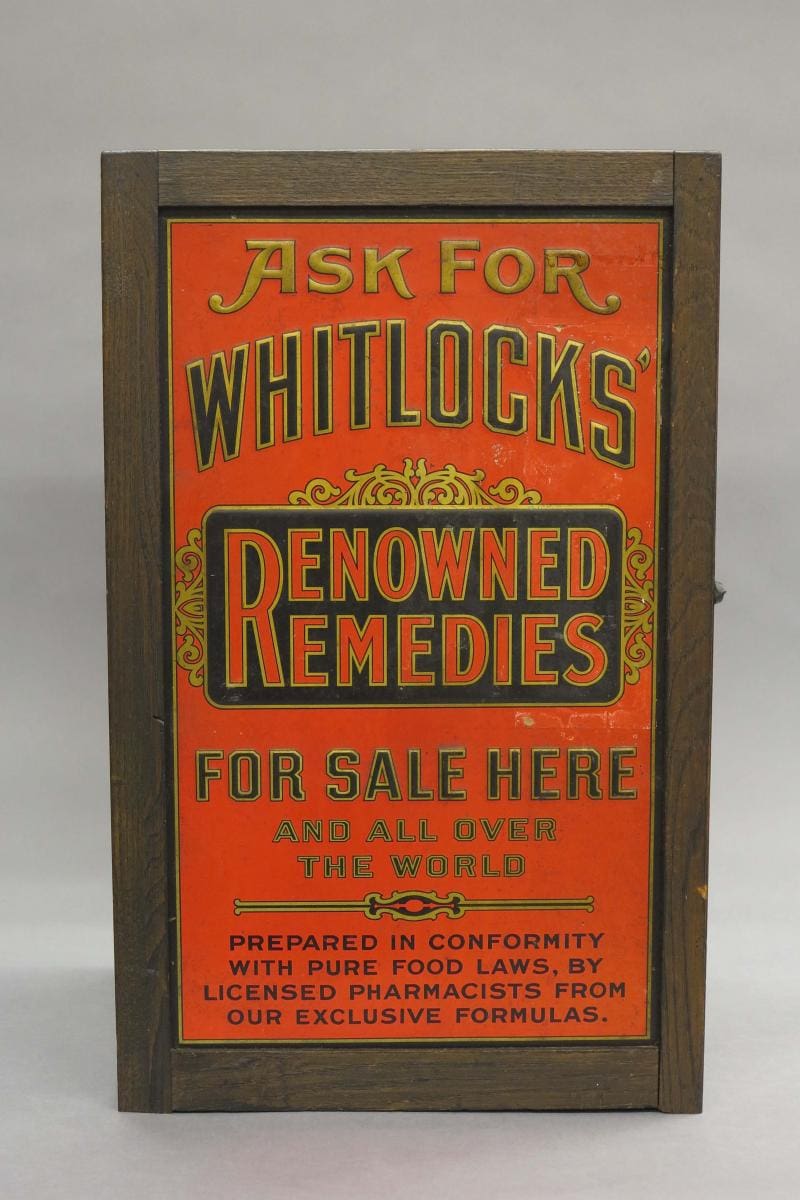 Fig 8. Advertising side panel of the medicine cabinet illustrated in Figure 2. Photo by Nick Powers.
They not only contained a variety of Whitlock's medicines, the text emblazoned on the sides ensured customers knew where they came from. The feet on the MSV example have been cut down, but other examples have survived with their full feet intact.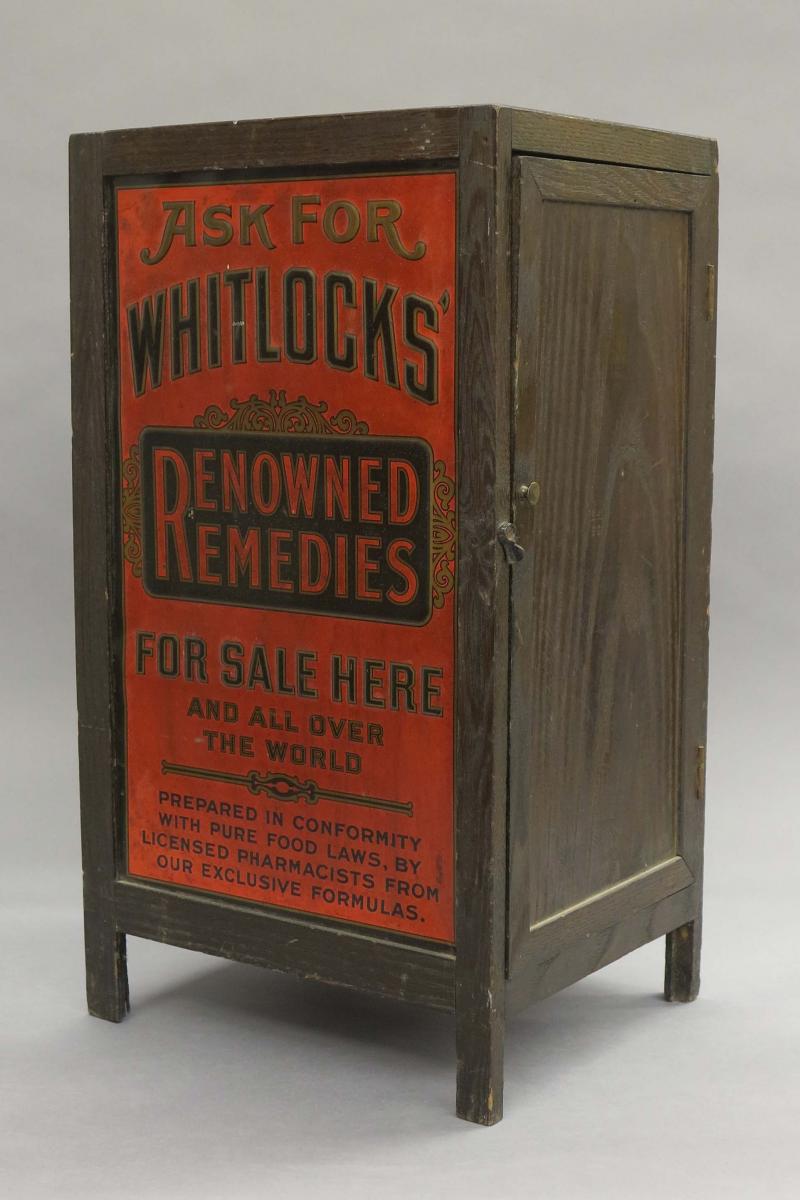 Fig 9. Whitlock Medicine Cabinet retaining its original wooden feet. Private collection. Photo by Nick Powers.
According to several oral histories, the medicine cabinets were fixtures in local pharmacies and drug stores. The previous owner of the MSV example purchased it several decades ago from a pharmacy in the Leesburg area. The late Dr. Hunter M. Gaunt Jr. —a lifelong Winchester resident—recalled that his father carried some of Whitlock's medicines in the early days of Gaunt's Drug Store (near today's John Handley High School). Today, Gaunt's is better remembered as one of the earliest employers of a young Patsy Cline, who worked as a soda jerk at the store's soda bar.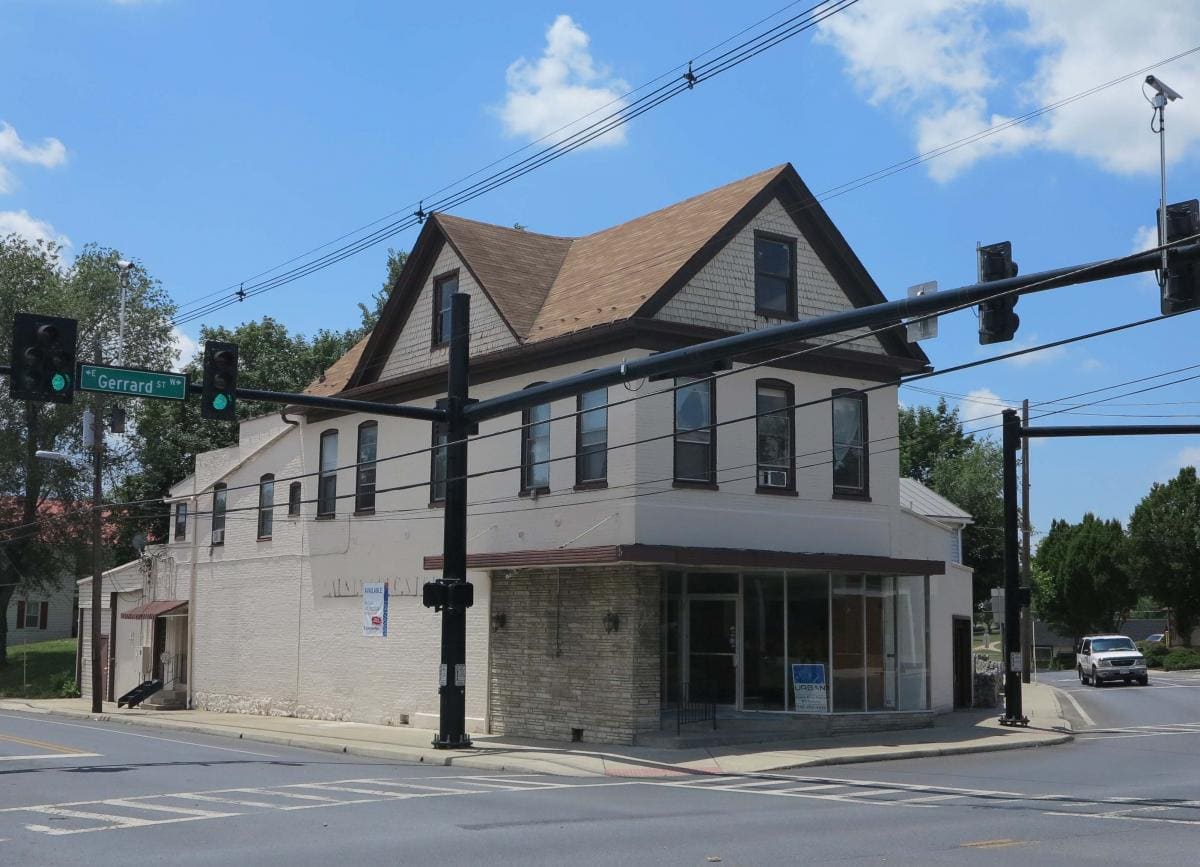 Fig 10. Gaunt's Drug Store at the intersection of Valley Avenue, West Gerrard Street, and South Loudoun Street in Winchester, Virginia. Photo by Nick Powers.
Dr. Whitlock patented many of his medicines during an era in which medical knowledge was rapidly advancing. Germ theory, for example, was relatively new. Whitlock's preference for "herb remedies as prepared by older men of faith" often put him at odds with the growing medical community. One biographer claimed that he often, "came into conflict with the regular schools of medicine, which fought him in the courts in an effort to quiet him and force him from the field." The doctor evidently won some of those cases, but state officials eventually ordered him to cease manufacturing his remedies in Virginia.
The MSV cabinet is unusual in that it retains many of the products it originally housed and advertised: glass bottles bearing Whitlock's name filled with pills, tubes containing salving ointments, and descriptive cardboard boxes to hold the lot. Adhered to the cabinet door are even price lists from 1914-1933 outlining both wholesale and retail prices for Whitlock's remedies.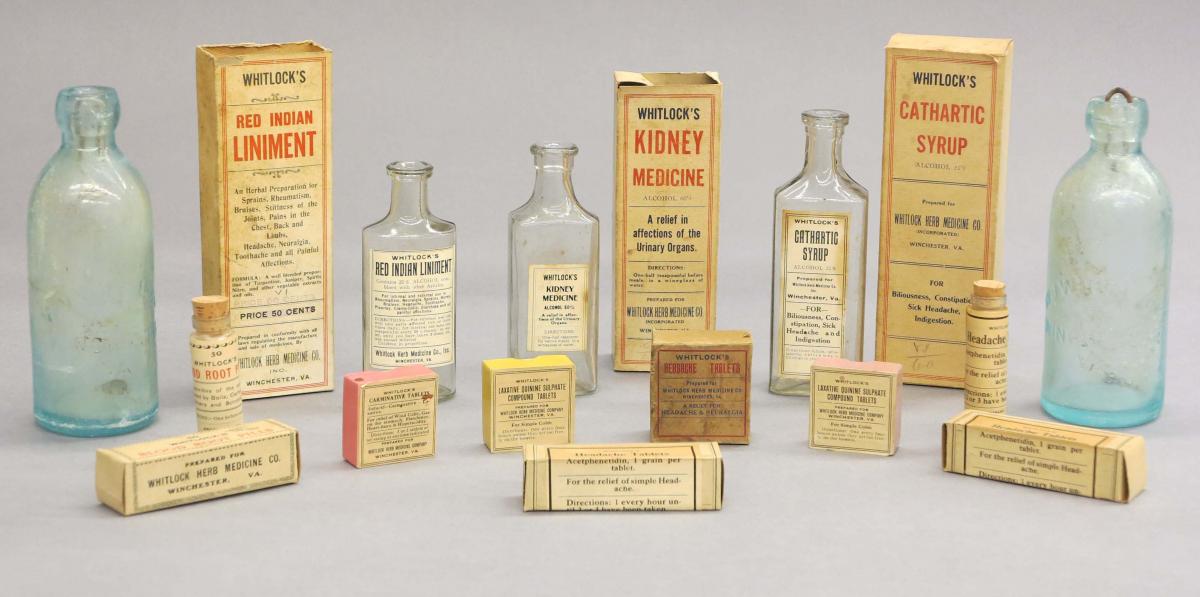 Fig 11. A sampling of the medicines and their containers found in the cabinet illustrated in Figure 2. Collection of the Museum of the Shenandoah Valley. Photo by Nick Powers.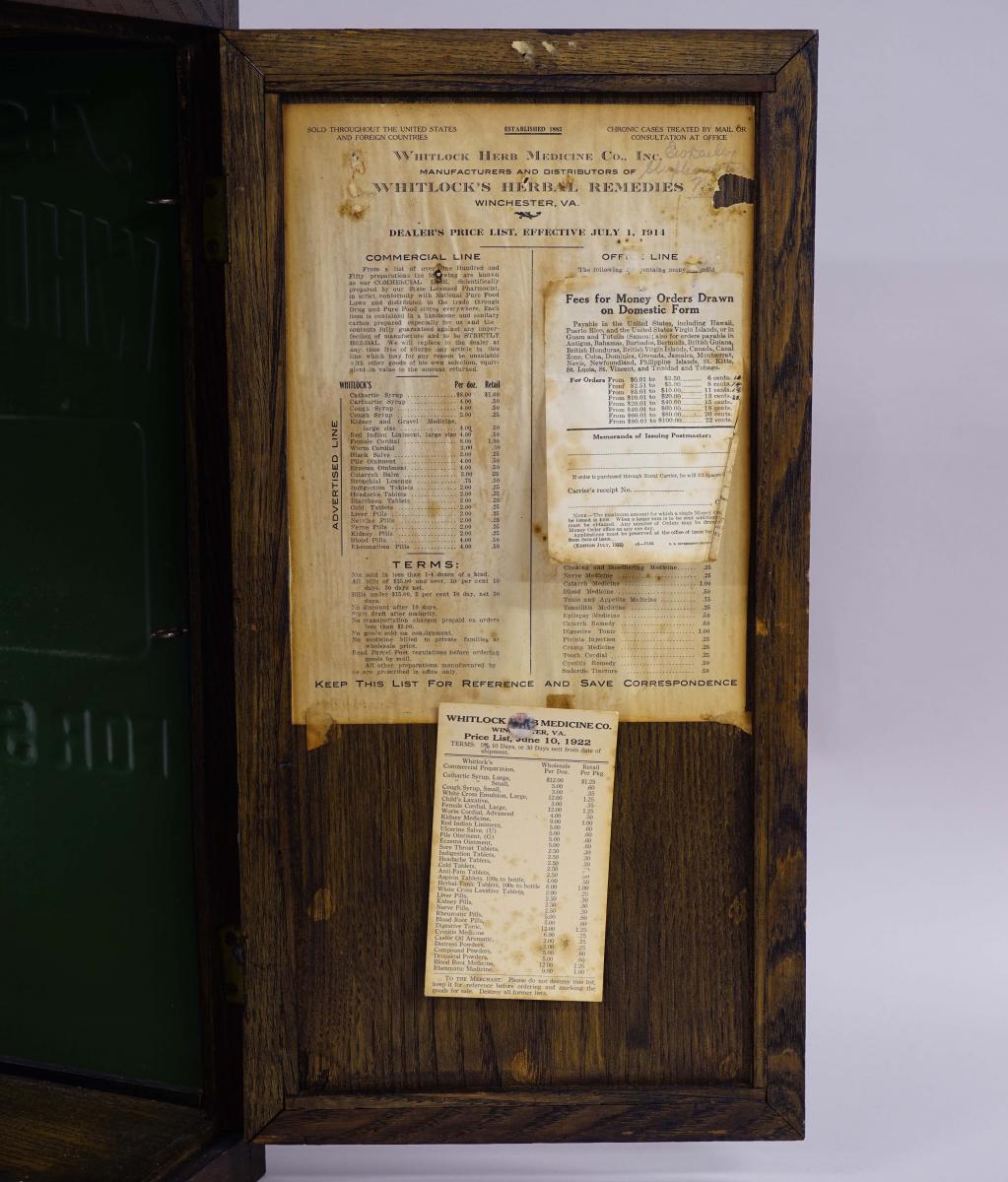 Fig 12. Detail of the price lists adhered and pinned to the door of the medicine cabinet illustrated in Figure 2. Photo by Alice Newton.
With original medicines in hand and with the benefit of modern medical knowledge, today we can reevaluate some of the ingredients found in Dr. Whitlock's mixtures. Many are relatively harmless, but not surprisingly, others have now fallen out of use or are prohibited. Quinine tablets, for example, once treated malaria and arthritis, but are now banned by the FDA because of negative side effects. The FDA also banned acetophenetidin—found in Whitlock's Headache Tablets— in 1983 for its suspected links to kidney damage and cancer.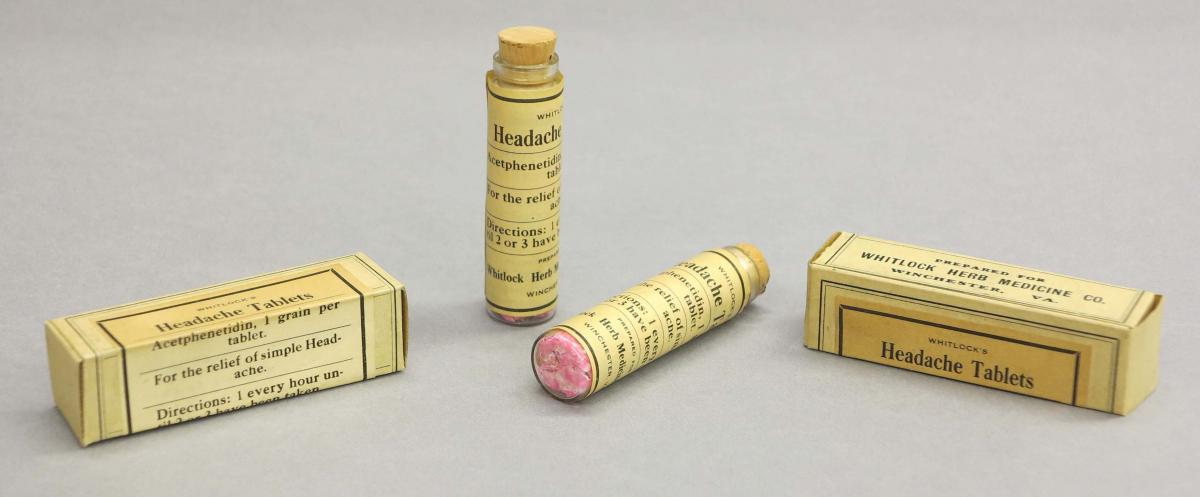 Fig 13. Whitlock's Headache Tablets prepared by Whitlock Herb Medicine Company, Winchester, VA. Inscribed on box: "For the relief of simple Headache." Collection of the Museum of the Shenandoah Valley, 2013.10.04-05. Photo by Nick Powers.
But by far the most hazardous of the doctor's products were Whitlock's Blood Root Pills. Bloodroot (sanguinaria canadensis) is toxic due to its ability to block the action of proteins in cellular membranes. When ingested, it can cause vomiting and loss of consciousness. Applying bloodroot directly to the skin may destroy tissue and leads to the formation of large scabs. What doesn't kill you makes you stronger!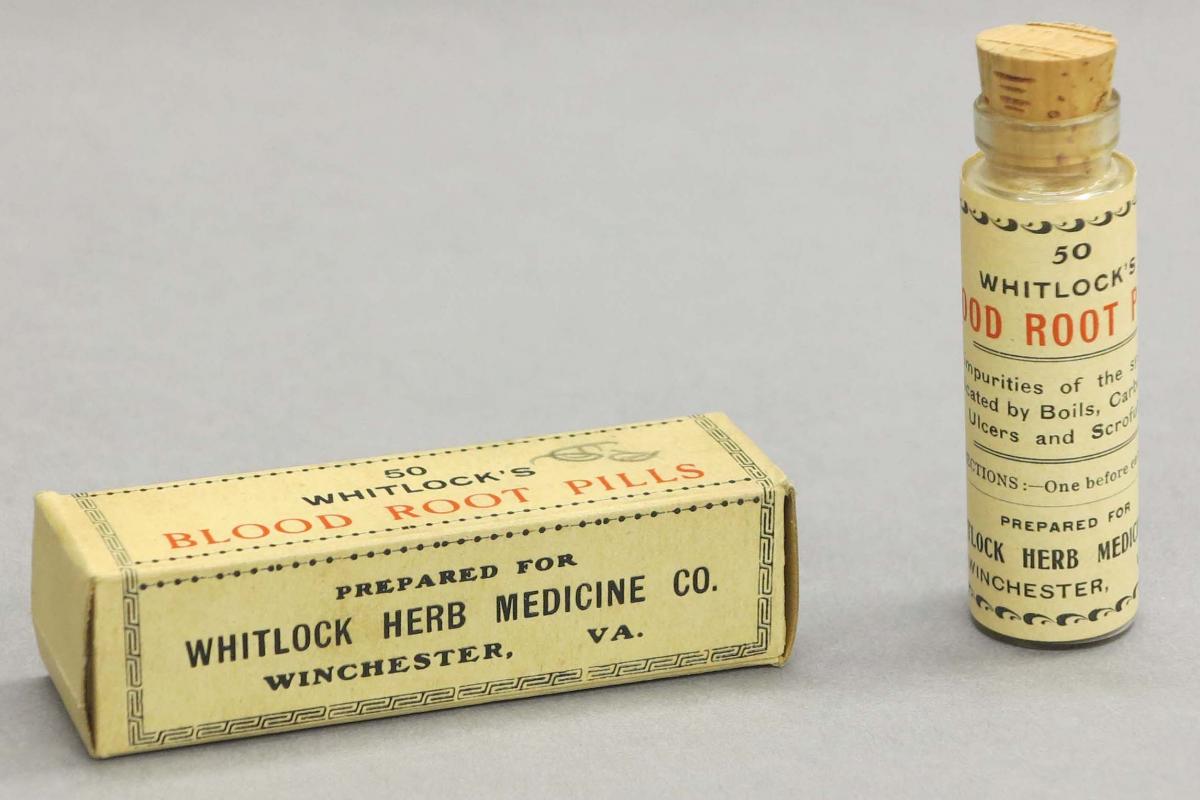 Fig 14. Whitlock's Blood Root Pills prepared for Whitlock Herb Medicine Company, Winchester, VA. Inscribed on box: "For impurities of the system as indicated by Boils, Carbuncles, Ulcers and Scrofula." Collection of the Museum of the Shenandoah Valley, 2013.10.08. Photo by Nick Powers.
Despite some modern misgivings about his treatments, remembrances following Dr. Whitlock's death in April 1921 make clear that he worked from a desire to help people. One obituary described him as generous, sympathetic, and noted he "treated the poor as he did the rich…if one came without money he was not sent away until he was fully supplied."[iii]
Testimonials (certainly biased) also lauded the effects of Dr. Whitlock's recipes. One example written by a William A. March found in an early handbill exclaimed: "I thank God for the day I first began taking your Compound Cathartic Syrup for my stomach. I sincerely believe I owe my life to this wonderful remedy, which acted in an almost marvelous manner in my case."[iv]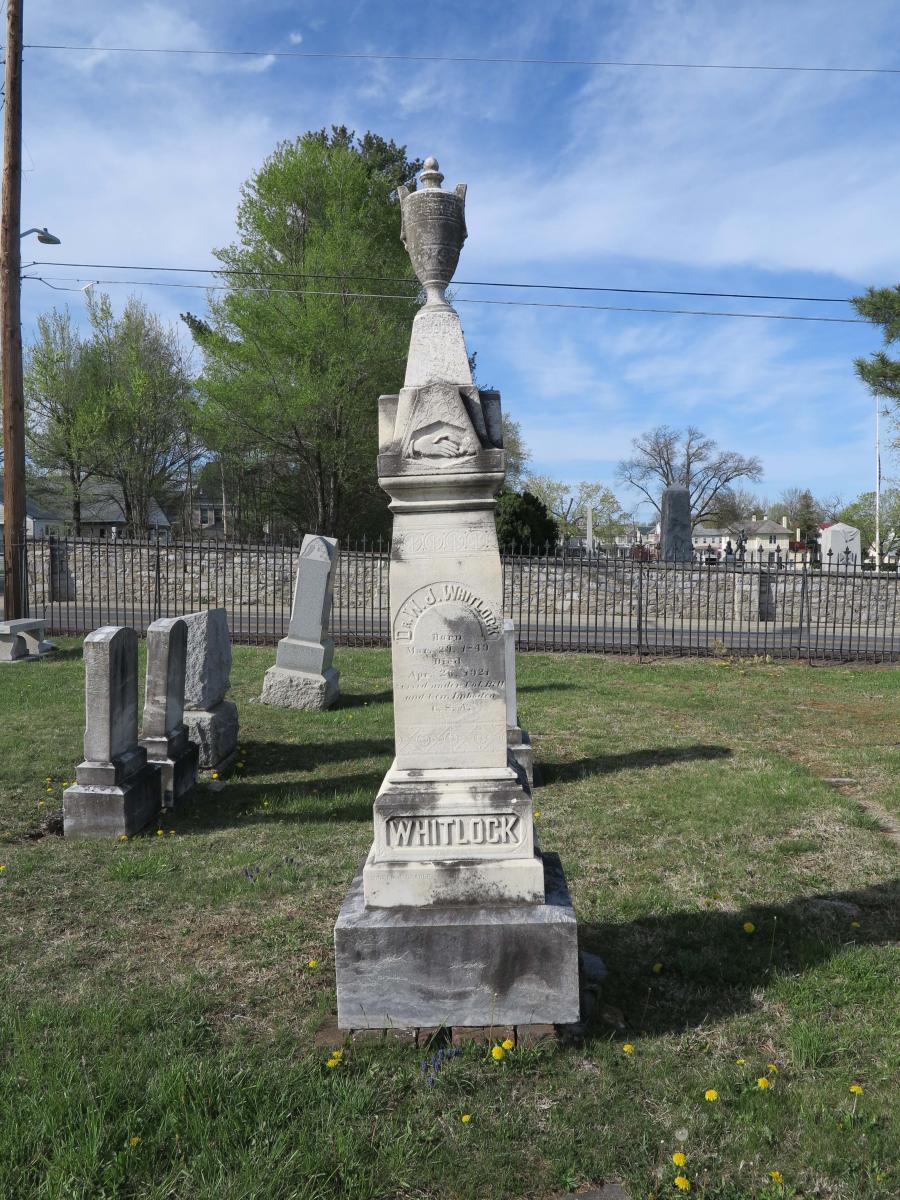 Fig 15. Dr. William J. Whitlock's grave marker in Mount Hebron Cemetery, Winchester, Virginia. Photo by Nick Powers.
Dr. Whitlock is buried in Mount Hebron Cemetery in Winchester along with his wife and family. He lived in an era of constant change. Over his lifetime, he witnessed war, rapid advancements in medical understanding, and the expansion of the United States through the often romanticized "Wild West." Because of these many adventures, Dr. Whitlock has become a mythic figure in Shenandoah Valley history. But, the life and times of this fascinating man remain fixed through a little metal box left behind at the MSV.
The author would like to thank Dr. David Powers, M.D. for his medical expertise in preparing this post.
---
[ii] Adrian J. O'Connor, Remembering Winchester Virginia: The Best of Valley Pike (Charleston, SC: The History Press, 2006), 76.
[iv] As quoted in O'Connor, Remembering Winchester, 77.