Afternoon Workshops on February 12 and 28 Inspired by MSV Exhibition Second Time Around: The Hubcap as Art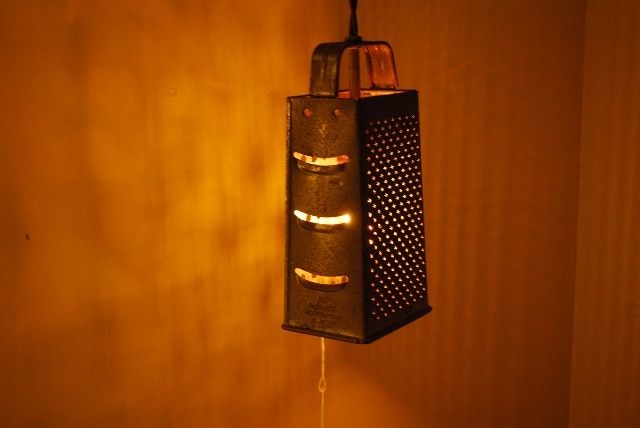 Winchester, VA 2/06/15… People interested in repurposing and home decorating will not want to miss workshops offered from 2 to 4 p.m. on February 12 and 28 by the Museum of the Shenandoah Valley (MSV).
During these hands-on workshops, participants will learn how to create light fixtures from vintage kitchen colanders, graters, or bed springs. Each attendee will create a light fixture to take home during the two-hour program.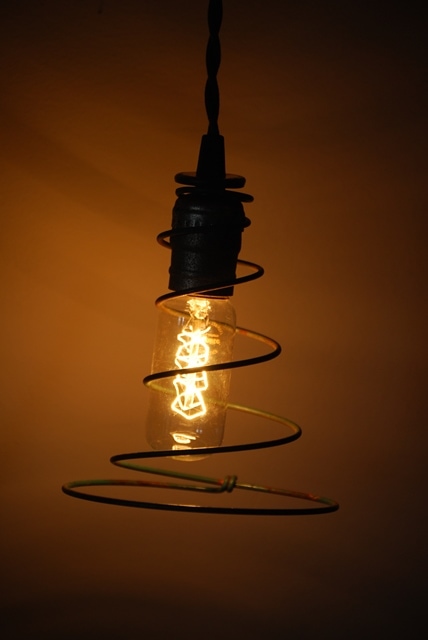 The workshop will be led by educator and collector Bobbie Wilinski. A resident of Rockingham County, Virginia, Wilinski has collected antique tools and implements for more than 40 years. In addition to decorating with tools, she has used her collection to teach elementary school students about Colonial history. Wilinski recently began making lamps out of collected objects for her farmhouse, and finding interesting items for this purpose has become both her hobby and challenge.
According to MSV Curator of Education Deborah Hilty, the workshop is being offered in conjunction with the special MSV exhibition Second Time Around: The Hubcap as Art. On view in the Museum's Changing Exhibition Gallery throug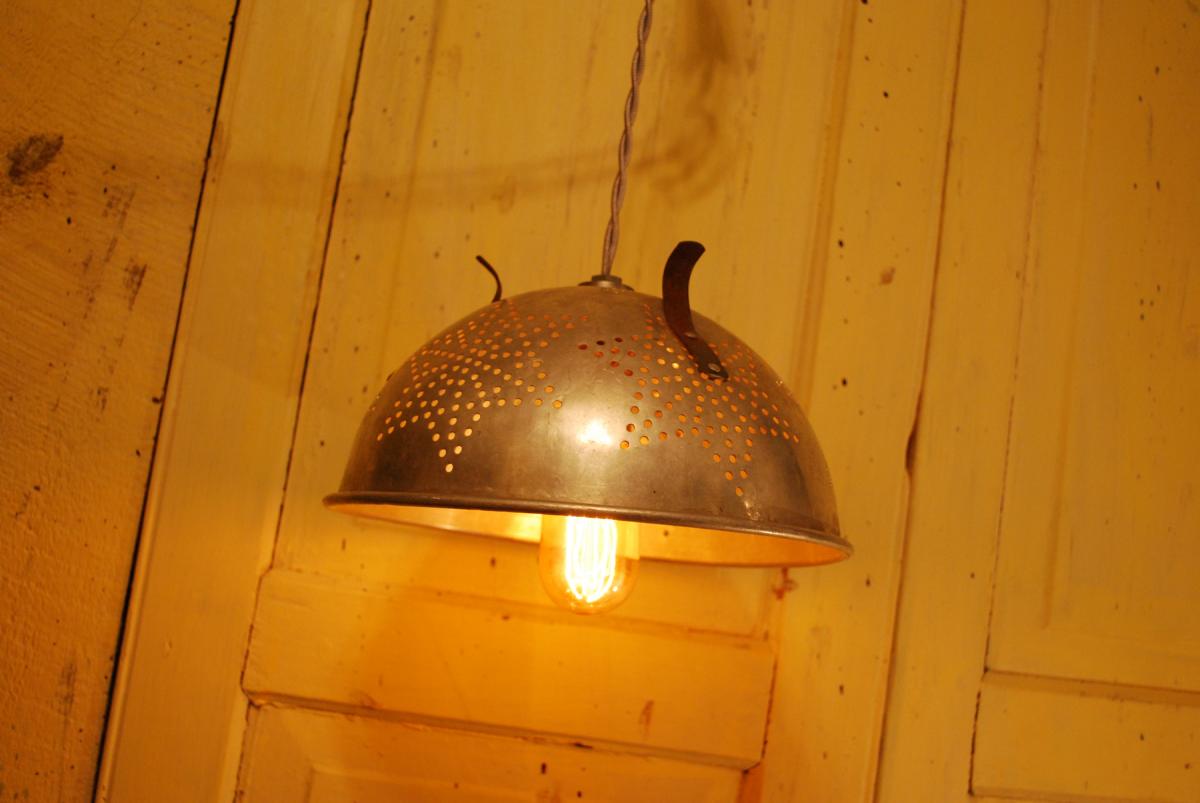 h March 1, 2015, Second Time Around features environmentally inspired contemporary art created by 287 artists from across the globe who responded to the challenge to transform discarded hubcaps into works of art. An immersive experience that includes sculptures, art that moves or lights up, and serious social commentaries, Second Time Around is sponsored in part by Trex, Shenandoah Country Q102, and Reader & Swartz Architects, P.C.
Registration for the workshop—which includes lighting hardware and all supplies—is $40 for MSV Members and $45 for all others. Space is limited and advance registration by February 10 (for the workshop on February 12) or February 25 (for the workshop on February 28) is required. The workshop fee also includes admission to Second Time Around; participants interested in touring that exhibition as well as the other MSV exhibitions may do so prior to the workshop. Reservations for the February 12 date may be made online HERE. Reservations for the February 28 date may be made HERE. Register also by calling 540-662-1473, ext. 240.
The Museum of the Shenandoah Valley is located at 901 Amherst Street in Winchester, Virginia. The MSV complex—which includes galleries, the Glen Burnie House, and six acres of gardens—is open Tuesday through Sunday from 10 a.m. until 4 p.m. The Museum galleries are open year-round; the house and gardens are open April through October. Admission is $10 or $8 for seniors and youth ages 13 to 18. General admission is always free to youth ages 12 and under and to MSV Members, and thanks to generous sponsorship from Howard Shockey & Sons, Inc., it is free to all every Wednesday. Information about additional MSV programs is available online at www.theMSV.org or by calling 540-662-1473, ext. 235. –END–