Shenandoah Valley Origami Adventure
Escape to the Shenandoah Valley for an origami adventure! Head to the Museum of the Shenandoah Valley to stroll through seven acres of gardens and see larger-than-life metal origami sculptures, shop for sake and Asian art in Old Town Winchester, visit America's largest public gingko grove in nearby Clarke County, and overnight at a grand historic hotel or stay the weekend in a Japanese-themed vacation home.
Your Shenandoah Valley Origami adventure awaits!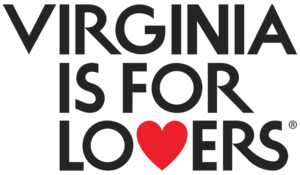 An exciting exhibition is on view in the MSV gardens! ORIGAMI IN THE GARDEN tells the story of origami, the Japanese art form involving folding paper. ORIGAMI IN THE GARDEN includes a collection of metal sculptures created by Santa Fe artist Kevin Box as well as collaborative works with his wife, Jennifer, and with numerous origami masters. The MSV installation features 11 larger-than-life displays of sculpture throughout the Glen Burnie Gardens and Inside Out, a display in the Glen Burnie House of paper origami models shown alongside unfolded cast metal wall hangings. Read the media release.
No events found – Join our Mailing List to receive announcements of upcoming events!
Just 12 miles east of Winchester (about a 25-minute drive from the MSV), the Ginkgo Grove at Blandy Experimental Farm/State Arboretum of Virginia in Boyce, Virginia, includes more than 300 trees and is one of the largest public ginkgo groves in America. The turning of the fan-shaped ginkgo leaves to a brilliant yellow color each fall is a spectacular sight and must-see for leaf peepers and outdoor lovers! Since ancient times, ginkgo trees have been planted in Chinese and Japanese temple gardens.
Combine a walk through Blandy's Ginkgo Grove with your visit to ORIGAMI IN THE GARDENS at the MSV. Admission to the Arboretum is free (donations welcome). While there is some variation from year to year, late October or early November is usually the best time to see the ginkgoes at Blandy. Get information on this fall's Gingko Watch, answers to frequently asked questions—including details on Ginkgo Grove parking—and more here
Blandy Experimental Farm
400 Blandy Farm Lane
Boyce, VA 22620
A Japanese-Themed Vacation Home in the Mountains
Bring a group of friends or your family to experience ORIGAMI IN THE GARDEN and the beauty of fall in the Shenandoah Valley while staying at a Japanese-themed vacation home. A scenic 30-minute drive from the MSV in Star Tannery, Virginia, Pembroke Springs Retreat is a five-bedroom vacation home located on 175 acres that includes two large Japanese baths (ofuros) fed by natural mountain water. Guests are invited to take nature walks on the property's hiking trails, bring a fishing pole to fish for bass and bluegill at the well-stocked pond, mountain bike, and enjoy cooking in a commercial kitchen that is a chef's dream (optional food packages available, too)! Each room has a private bathroom and guests are provided with Yukatas (Japanese bathrobes) for use during their visit. Get more details on the rooms in this private getaway in the mountains here.
Pembroke Springs Retreat
6238 Wardensville Grade
Star Tannery, Virginia 22654
540-877-2600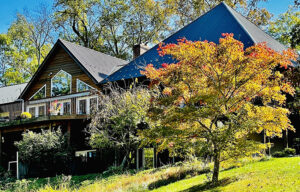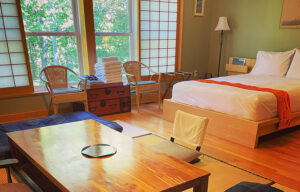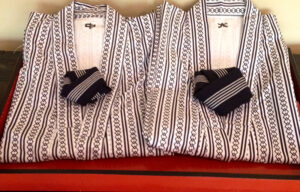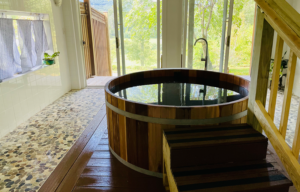 A Historic Grand Hotel in Old Town Winchester
Spend the night or a weekend at The George Washington—A Wyndham Grand Hotel. Just one mile from the MSV and set in a grand red brick building dating from 1924, this upscale hotel is in the heart of vibrant Old Town Winchester and is a short walk to shops, restaurants, and nightlife. Dine in the hotel at George's Food & Spirits, enjoy The Half Note Lounge (live entertainment on weekends), an indoor pool modeled after a Roman bathhouse, and make an appointment to rejuvenate at the Saumaj Health Spa. Call about a special ORIGAMI IN THE GARDEN package at The George Washington!
The George Washington—A Wyndham Grand Hotel
103 East Piccadilly Street
Winchester, VA  22601
540-431-2498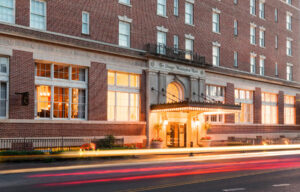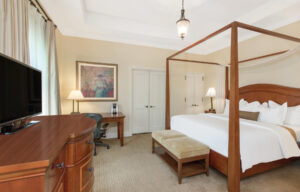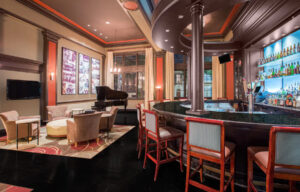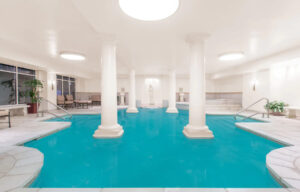 Just one mile from the MSV, Old Town Winchester offers a variety of restaurants, specialty shops, centuries-old architecture, historic landmarks, a pedestrian walking mall, and more. Complement your visit to ORIGAMI IN THE GARDEN with a visit to the Eugene B. Smith Gallery for Asian art and bring home sake from Murphy Beverage Company.
Eugene B. Smith Gallery
Watercolorist Eugene B. Smith shares a unique blending of Eastern and Western techniques and materials. On the Old Town walking mall, The Eugene B. Smith Gallery offers original watercolors, limited edition prints, etchings, Giclées, gift items, and custom framing services. Well-known for his Shenandoah Valley landscapes and Asian artwork, Smith held a one-man exhibition in Okayama, Japan in 1997. Stop by and see Eugene B. Smith's paintings on Japanese tanzaku panels, Asian prints, and a collection of notecards carrying his Asian works. See Eugene Smith's Asian art here.
Eugene B. Smith Gallery
25 North Loudoun Street
Winchester, VA  22601
540-667-6190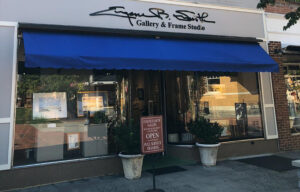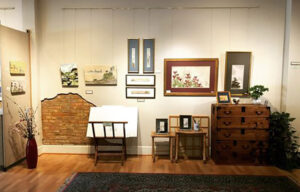 Murphy Beverage Company
Authentic Japanese sake is available for purchase at Murphy Beverage Company in Old Town Winchester. Located on the pedestrian walking mall, Murphy Beverage Company specializes in imported and craft beer, Virginia beer and wine, hard-to-find and boutique wines, and eclectic comestibles. Bonus! Get 20% off admission coupons for ORIGAMI IN THE GARDEN with a sake purchase at Murphy Beverage.
Murphy Beverage Company
167 N. Loudoun Street
Winchester, VA  22601
540-723-9719