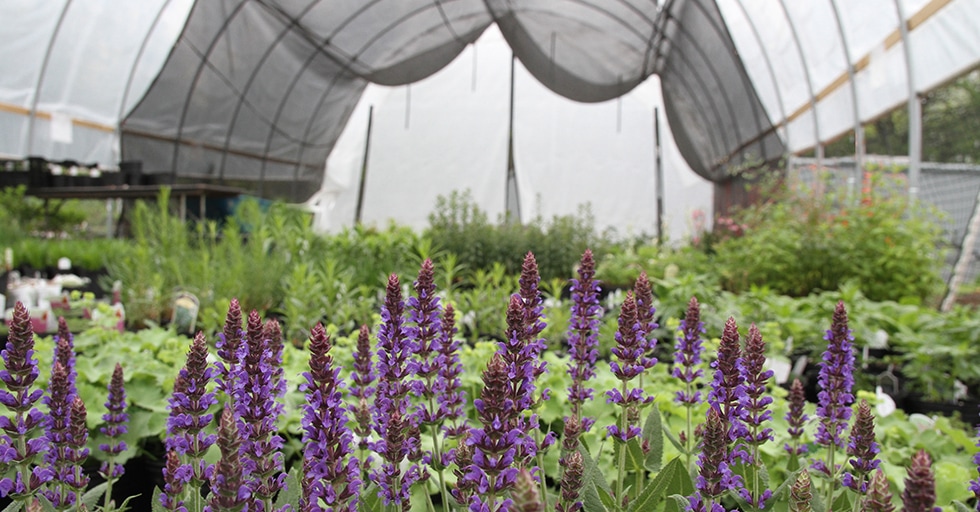 Nearly 100 Varieties of Plants Available for Purchase
Admission to Plant Sale is Free; MSV Horticulturist to Present Free Garden Talk on May 20
Winchester, VA 5/13/16…Nearly 100 types of plants will be available for purchase at the Museum of the Shenandoah Valley (MSV) Heritage Plant Sale from 10 a.m. to 4 p.m. on Friday and Saturday, May 20 and 21. Admission to the plant sale is free.
Organized by the MSV, the Heritage Plant Sale features more than one thousand plants, all selected by the Museum's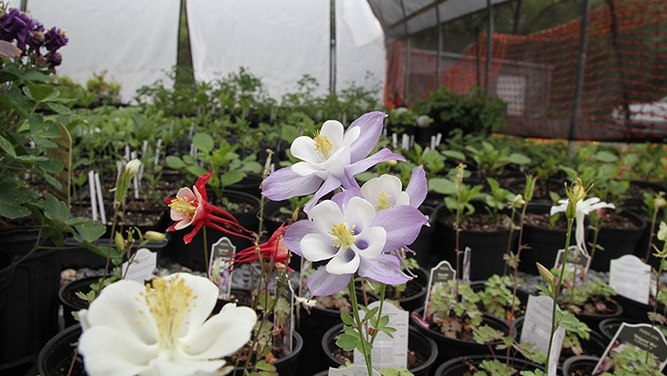 horticultural experts for their ability to thrive in Shenandoah Valley gardens. The sale will include perennials, shrubs, and a small variety of trees, annuals, and heirloom vegetables.
According to MSV Director of Gardens Perry Mathewes, the plants offered at the Heritage Plant Sale will be ready for immediate planting. He notes that throughout the event, MSV gardens and grounds staff will be available to answer questions about the planting, care, and maintenance of the plants available for purchase.
At 11 a.m. and 2 p.m. on Friday May 20, MSV Horticulturist Chantal Ludder will present a free garden talk, "Historic, Heirloom, and Unusual Plants," in the MSV Reception Hall. During the presentation, Ludder will highlight plants available for purchase at the sale and discuss unusual herbs grown in the MSV gardens, the best annuals for summer displays, and native plants that attract bees and butterflies.
Many of the plants available for purchase may be found in the MSV's seven-acre Glen Burnie Gardens, including Columbine (Perennial Garden), Butterfly Weed (Kathie's Spring Garden), Lily of the Valley (Chinese Garden), Siberian Iris (Water Garden), Smooth Hydrangea and Oakleaf Hydrangea (MSV Picnic Area). Proceeds from the Heritage Plant Sale will support the care and maintenance of the MSV gardens.
A preview of plants available for purchase will be offered to MSV Members from 9 to 10 a.m. on both Friday and Saturday. MSV Members will receive a 10% discount on Heritage Plant Sale purchases.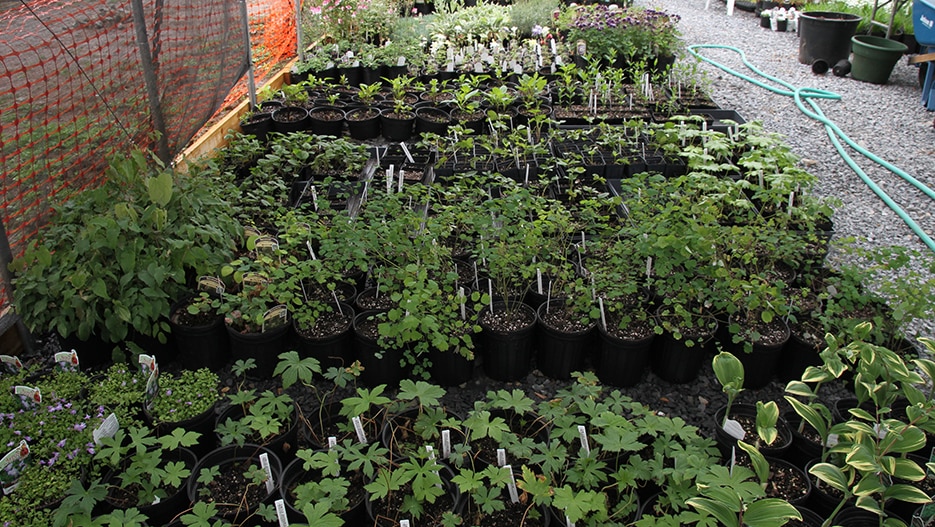 Those interested in attending the preview and receiving the Members' discount may join the MSV at a special membership table open from 9 a.m. to 4 p.m. throughout the plant sale.
Heritage Plant Sale attendees interested in touring the MSV gardens and exhibitions may store their purchased plants in a plant holding area. While not required to browse the plant sale, MSV admission is required to tour the museum galleries and gardens.
A regional cultural center, the MSV is located at 901 Amherst Street in Winchester, Virginia. The MSV includes galleries, the Glen Burnie House, and seven acres of formal gardens. The galleries and exhibitions are open year-round; the house and gardens are open April through December. MSV admission is $10 or $8 for seniors and youth ages 13 to 18. General admission is always free to youth ages 12 and under and to MSV Members. Thanks to sponsor Howard Shockey & Sons, Inc., admission is free to all every Wednesday; between Memorial Day and Labor Day, free admission on Wednesdays extends until 8 p.m. Additional details are available at www.theMSV.org or by calling 540-662-1473, ext. 235. –END–