Special Show & Sale of Garden-Inspired Works in Museum Lobby from 10 a.m. to 4 p.m.
Winchester, VA 5/21/14… The lobby of the Museum of the Shenandoah Valley (MSV) will be filled with the vibrant creations of Shenandoah Valley artist Neena Jhaveri this Saturday, May 24. From 10 a.m. to 4 p.m., the Museum Store will host a spring show and sale of Jhaveri's newest garden-inspired creations.
Born in Ahmedabad, India, Neena Jhaveri moved to Winchester, Virginia, in 1988.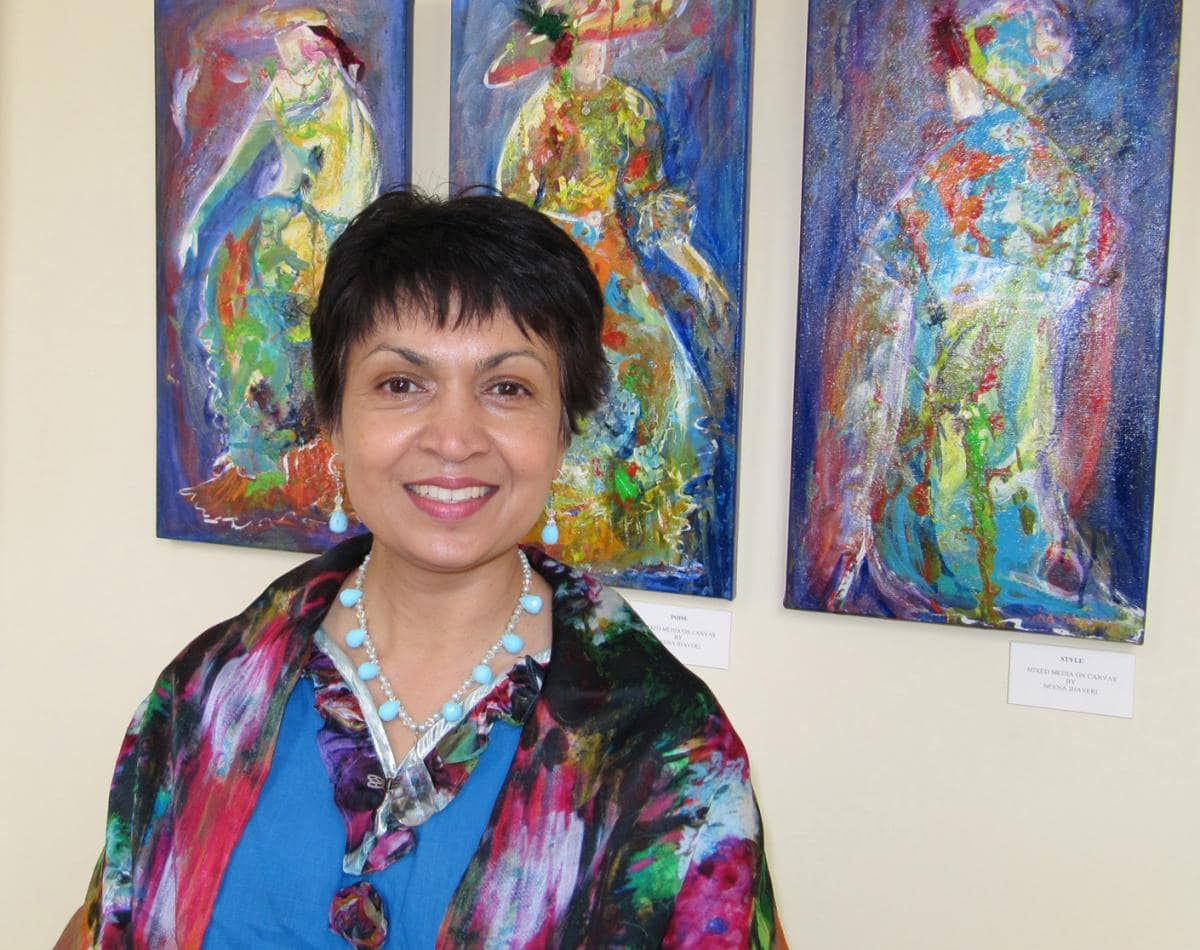 She has created customized pottery for the Museum Store since its 2005 opening. The artist's pottery pieces for the MSV are created using live flowers, herbs, and greenery from the Museum's own Glen Burnie Gardens. According to Museum Store Manager Bonnie Barr, Jhaveri's garden pottery is a perennial best-seller in the Museum Store; many customers collect the artist's one-of-a-kind pieces and eagerly anticipate her newest creations.
Along with featuring the popular customized Museum pottery, this Saturday's event will unveil Neena Jhaveri's newest garden-themed works, including scarves, cotton tunics, silk ponchos, purses, and table linens. Throughout the show the artist will be at the Museum to discuss her work.
There is no fee to visit the Museum Store, view the display, and meet artist Neena Jhaveri. Regular admission rates apply to visit the Museum galleries and gardens ($10 adult, $8 senior/student, and free to MSV Members and ages 12 and under).
The Museum of the Shenandoah Valley is located at 901 Amherst Street in Winchester, Virginia.  The MSV complex—which includes the Museum, the Glen Burnie House, and six acres of gardens—is open Tuesday through Sunday from 10 a.m. until 4 p.m. The Museum galleries are open year-round; the house and gardens are open April through October. The house will reopen on June 10 following a comprehensive rehabilitation project. Additional information is available at www.theMSV.org or by calling 540-662-1473, ext. 235.