Free Admission for Active Military & Their Families
$10 Ticket Includes Music and Admission to MSV Gardens & Galleries 
Winchester, VA 6/30/16… Rock-and-roll oldies from The Fabulous Hubcaps, free admission for active military personnel and their families, and evening access to the MSV gardens and galleries will highlight Gardens at Night at the Museum of the Shenandoah Valley (MSV) on Friday,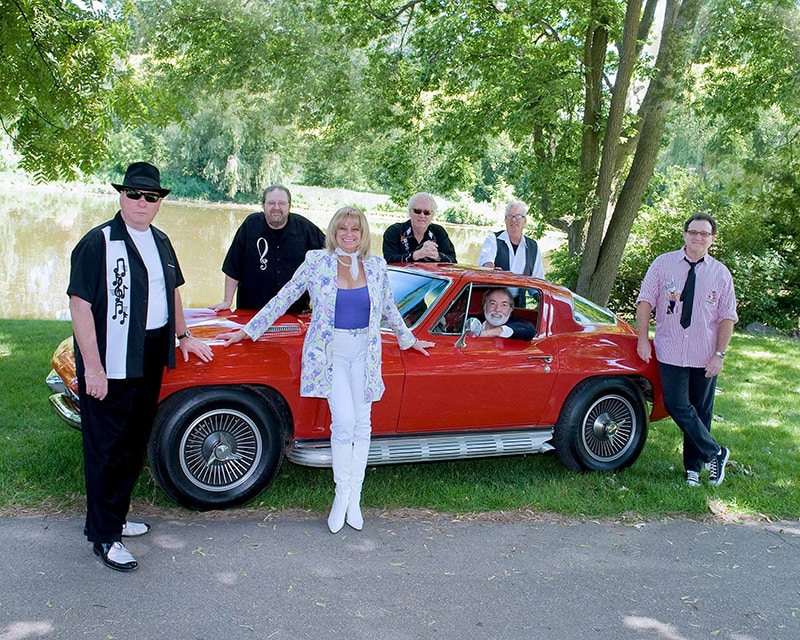 July 8, from 6 to 9 p.m. In addition, those attending will be able to purchase food, beer, and wine.
According to MSV Community Programs Manager Autumn Gray, July's Gardens at Night event will include an evening opening of the Alphonse Mucha: Master of Art Nouveau, a traveling exhibition only on view in the MSV through July 31, 2016. Along with offering nighttime access to the Mucha exhibition, Gray notes that Gardens at Night is a fun and affordable evening for families.
Thanks to the sponsorship of Navy Federal Credit Union, admission to the Gardens at Night is free to all active military personnel and their families. Event admission is also free to ages 12 and under and MSV Members. The ticket price for all others, which includes the concert and admission to the gardens and exhibitions, is $10.
Based in Maryland and one of the nation's most sought-after oldies show bands, The Fabulous Hubcaps has been performing since 1974. The seven-piece band has released 18 recordings and performed at venues and events throughout the United States ranging from the South Lawn of the White House to county fairs. The band was inducted into the Southern Legends Entertainment and Performing Arts Hall of Fame in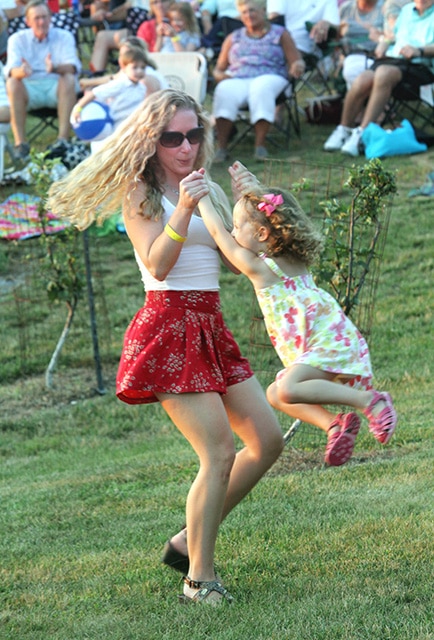 2005 and, in 2013, The Fabulous Hubcaps was inducted into the Maryland Entertainment Hall of Fame. Gardens at Night attendees can expect a high-energy performance featuring doo-wop harmonies, classic rock-and-roll, rock-a-billy music, famous Motown hits, and rhythm-and-blues favorites.
Along with live music, Gardens at Night includes free children's activities. Youngsters can explore the gardens with a seek-and-find game, Can You Find This? In addition, from 6 to 8 p.m. children can play a variety of lawn games, including Frisbee, hula hoops, and cornhole.
Throughout the evening attendees may stroll through the MSV's seven-acre Glen Burnie Gardens illuminated by nighttime lighting and explore Museum galleries. On view in the Changing Exhibitions Gallery, Alphonse Mucha: Master of Art Nouveau features the work of Alphonse Mucha (1860–1939), considered by many to be one of the most significant artists of the Art Nouveau movement. The exhibition presents more than 70 objects drawn from the holdings of the Dhawan Collection, Los Angeles, California, one of the most significant private collections of Mucha's work in the United States. Sponsored by WINC 92.5 FM, Alphonse Mucha: Master of Art Nouveau is organized by Landau Traveling Exhibitions, Los Angeles, California.
Those attending Gardens at Night at the MSV also may purchase food and drinks at the event. Sodexo catering will serve a buffet dinner for $10 per plate that will include pork barbecue, hot dogs, potato salad, coleslaw, watermelon, and cookies. Cheese, cracker, and grape trays will be available for $5. Drinks available for purchase include bottled water and soda ($2), domestic and craft beer ($5), and wine by the 10-ounce glass ($8) or bottle ($25). Wine from Shenandoah Valley winery Veramar Vineyard will also be available for purchase by the bottle only ($35). Cash sales are preferred. No outside food or drinks will be permitted in the concert area.
The gates, gardens, and galleries will open at 6 p.m.; the music will begin at 7 p.m. The concert will take place on the lawn by the MSV. Concert-goers should bring their own chairs. In the event of rain, the musical performance will take place under a tent and children's activities will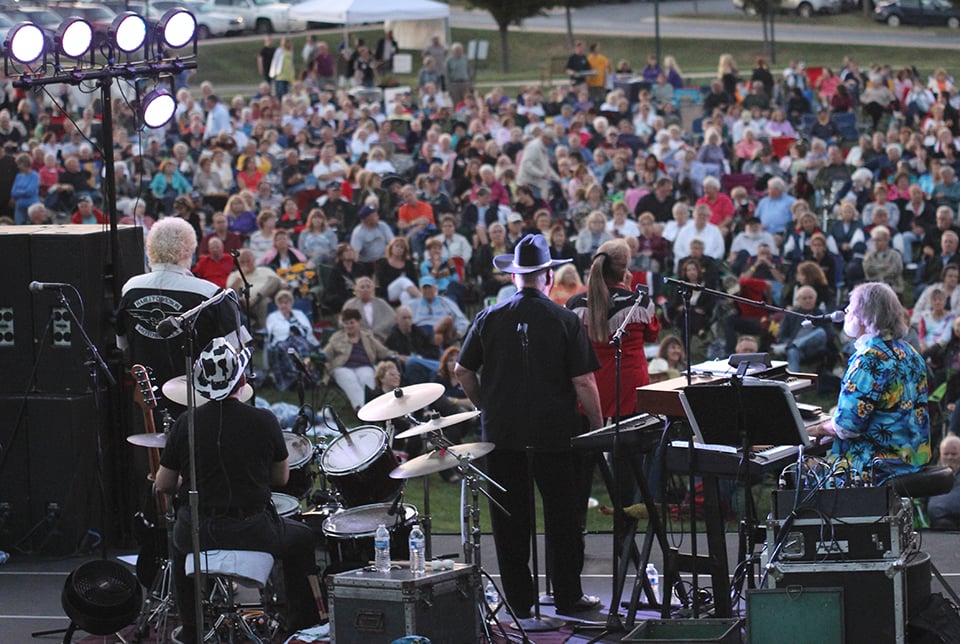 move inside to the Museum's BB&T Learning Center.
The 2016 Gardens at Night series is sponsored by Navy Federal Credit Union and Shenandoah Country Q102. Following July's concert, Gardens at Night will take place on August 12 and September 9. In August, The Reflex will celebrate the music of the 1980s. September's concert will feature '70s favorites from The Robbie Limon Band.
The MSV is located at 901 Amherst Street in Winchester, Virginia. The MSV complex—which includes galleries and exhibitions, the Glen Burnie House (not open during Gardens at Night), and the gardens—is open Tuesday through Sunday. Additional information is available by calling 540-662-1473, ext. 235. – END –
About Navy Federal:
Navy Federal Credit Union is the world's largest credit union with more than $74 billion in assets, 6 million members, 282 branches, and a workforce of over 13,000 employees worldwide. The credit union serves all Department of Defense and Coast Guard active duty, civilian and contractor personnel and their families. For more information, visit www.navyfederal.org.