July 21, 2018 – June 16, 2019
On view in the Shenandoah Valley Gallery through June 16, 2019, Terry Ward's Infinite Mash-Up presents wall-sized, multi-panel painted abstracts. The exhibition includes the jarring Think Back to Iraq—portions of which are in Jimmy Carter's personal collection—as well as a playful whole-wall freeform cascade, and a Holocaust-themed piece rarely on public view. Curated by MSV Director of Exhibitions Cory Garman, Terry Ward's Infinite Mash-Up will include panels on first-time public display along with works previously exhibited in New York City's World Trade Center/World Financial Complex and at a Smithsonian-affiliated gallery. In a concept new to painting, Ward designs art to be mixed and re-mixed, generating new meanings and continually reinventing what "a painting" is. Terry Ward exhibits in cities throughout the United States, but often paints in his Shenandoah Valley studio.
---
About the Artist:
Terry Ward is an artist currently residing in Waynesboro, Virginia. Ward grew up in New York City and moved to the Shenandoah Valley as an adult. Here, Ward became the voice for local news radio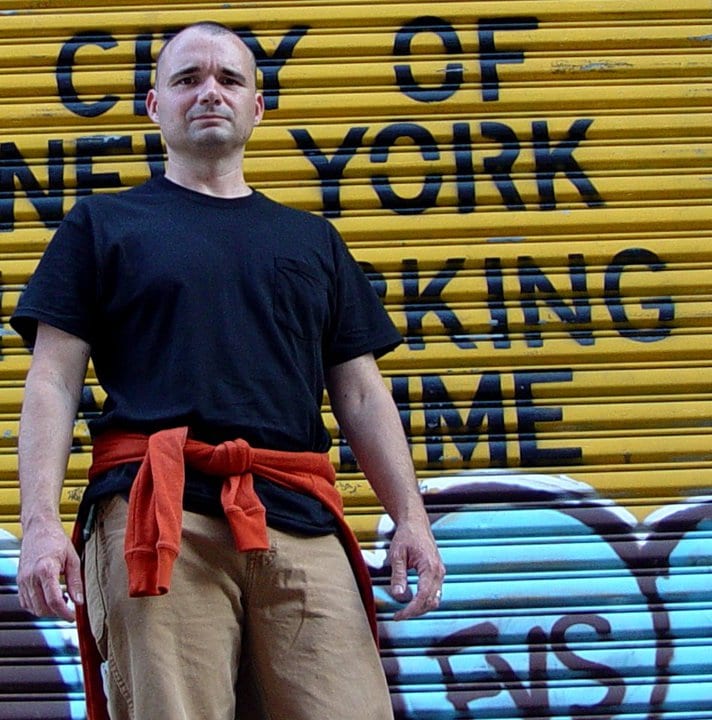 for many years before pursuing his art career full-time. Terry Ward's artwork has entered many prestigious private collections, including those of Sally Mann, Cy Twombly, and Al Gore. Ward has also exhibited his work at respected galleries across the world such as the Corcoran Gallery in Washington D.C., The Museum of Modern Art in New York City, and a solo exhibition at the New York Mercantile Exchange.
Ward's signature works are abstract paintings on same-sized panels created in series or groups. These series can include 2 to 12 like panels, all capable of being hung together or hung on their own. Terry invites the viewer to arrange panels from same or different series in any way they see fit.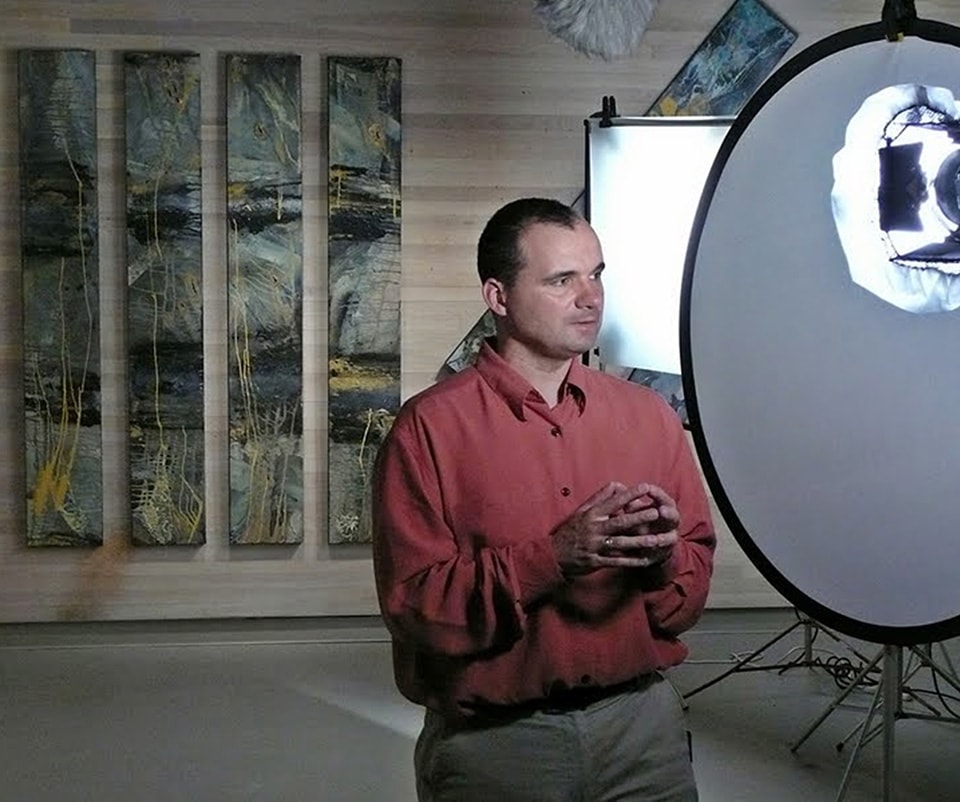 Panels can be hung vertically, horizontally, at angles, or in any shape and direction that the viewer can imagine. Ward believes this "mash-up" method of display changes how painting is done, as it allows the viewer to create art with the artist.
Ward's process of making art is deliberately messy. He uses a variety of media in his works, ranging from acrylics and spray paint to plastics and hair. His techniques are also unconventional, including removing layers of dry paint to show layers underneath and shooting spray-paint cans to achieve explosive effects.  This not only makes Ward's arts innovative in its process, but creates many layers of detail the viewer can engage with in his works.