July 20, 2021 – October 17, 2021
This display showcases the works of five artists working in new media, or reinventing traditional mediums through unique applications. Some of the materials used in the 45 works of art on view challenge public perceptions of fine art. Artists Matthew Kern, Sally Myers, MJ Seal, Kerry Stavely, and Neil Stavely have revisited longstanding craft skills of painting, sculpture, woodworking, collage, and fiber to manifest modern forms and subject matter. At every new frontier the known meets the undiscovered.
New Frontiers is on view in Lewis and Glaize Halls on the first floor of the MSV galleries building. Admission is not required to view Art in the Halls displays. New Frontiers is organized by the MSV and works from the display will be available for purchase at a closing reception from 6–8 p.m. on Friday, October 15. Admission to the reception is free; wine and light refreshments will be available for purchase.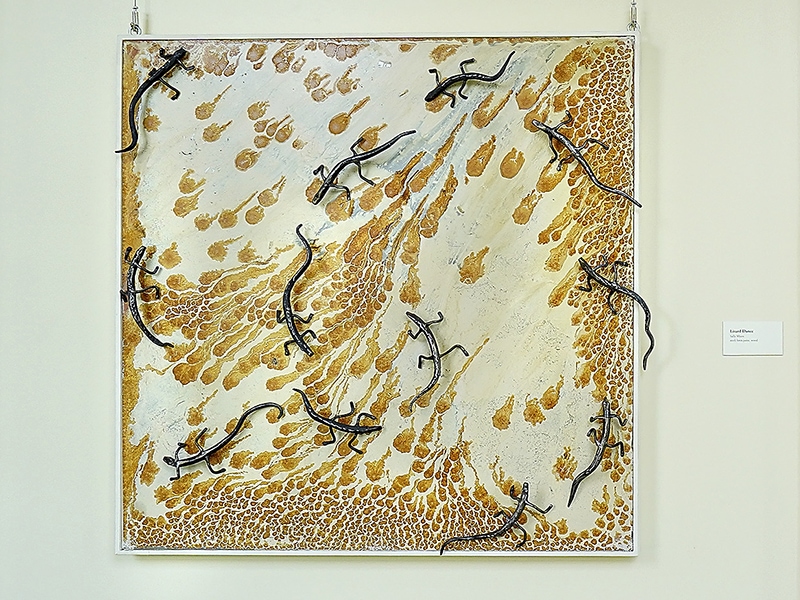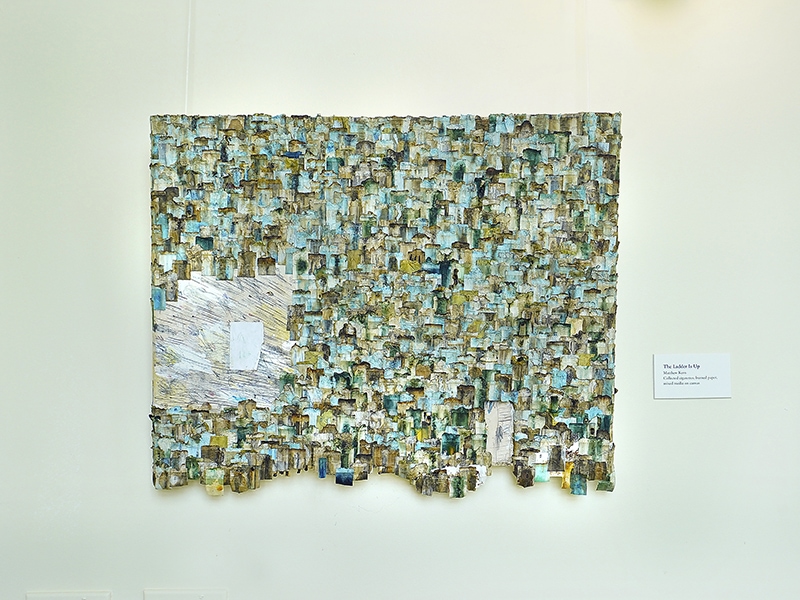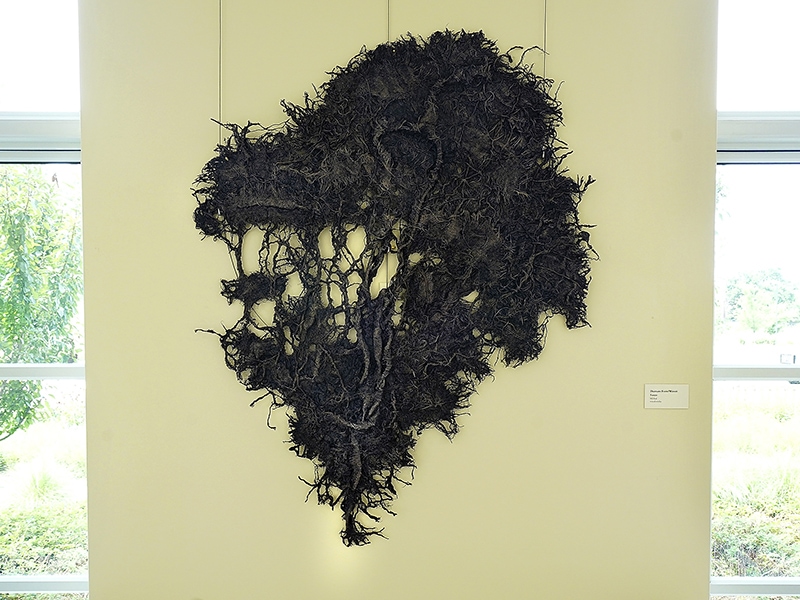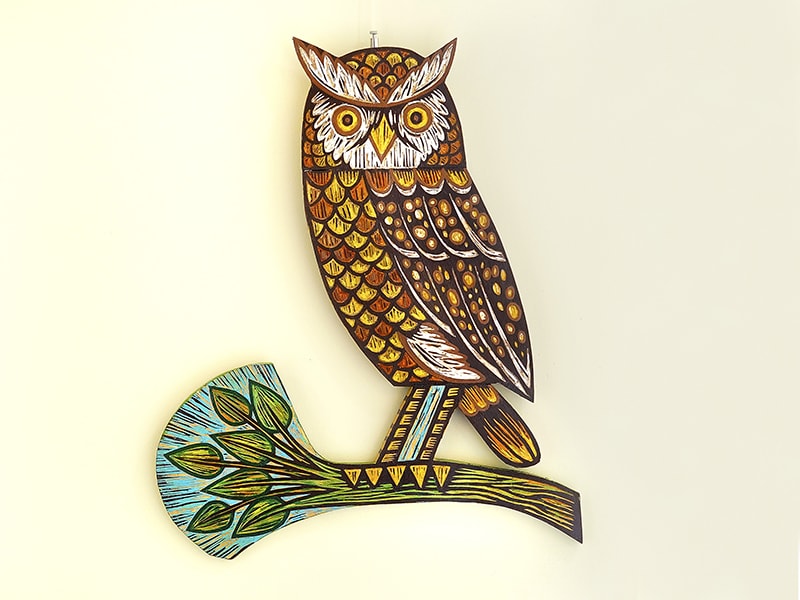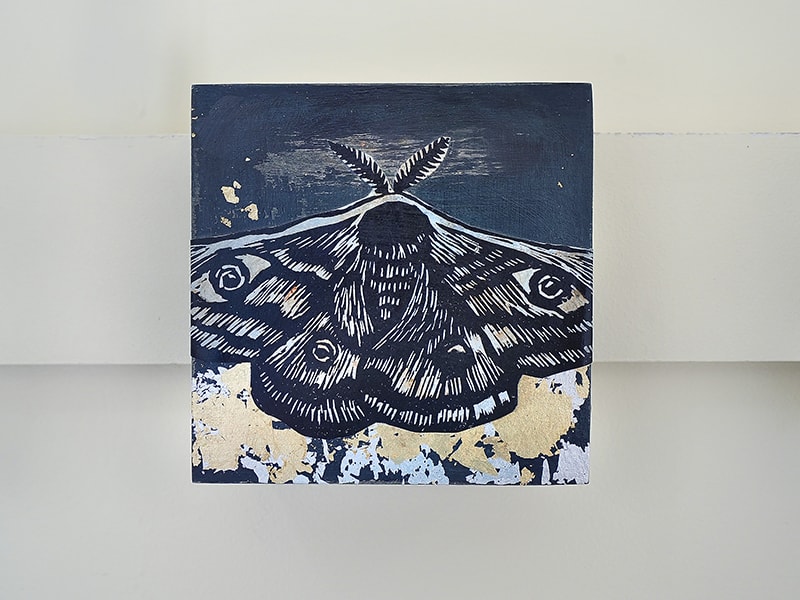 "Great Horned Owl" by Neil Stavely, acrylic on carved wood