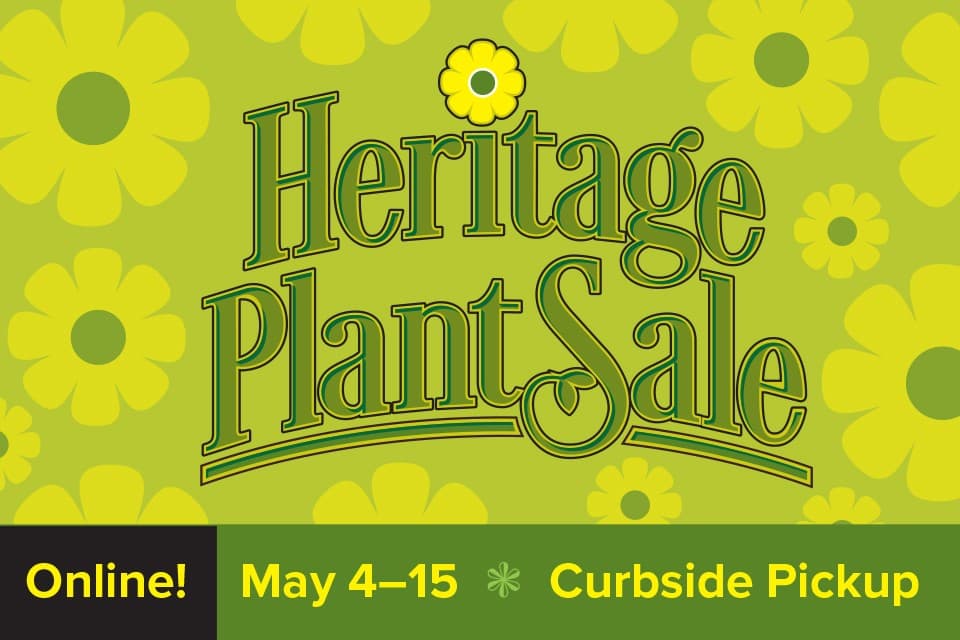 The plant sale goes live on May 4. Until then, click here to see a complete catalogue of plants that will be available for purchase.
Gorgeous plants are just a click away! This year the MSV is hosting its annual Heritage Plant Sale online with curbside pickup. The sale runs May 4–15.
From the comfort of home, browse a selection of more than 100 types of plants, including annuals, perennials, herbs, vegetables, heirloom trees, and shrubs. You'll find old-fashioned garden plants that have stood the test of time, plants native to the region (including some hard-to-find varieties), new plants, and a few rare selections. All plants available for purchase have been selected by the MSV's horticultural staff for their ability to thrive in Valley gardens.
Proceeds from the Heritage Plant Sale support the maintenance of the MSV's Glen Burnie Gardens. MSV Members receive a 10% discount on purchases. Click here to join or renew.
How will it work? The plant sale will take place online only with all purchases via credit card (no onsite shopping or cash sales). Once you place an order, the Museum will call you to schedule a time for curbside pickup at the MSV. Pickup is by appointment only; your plants will not be available until your scheduled pickup time. All sales are final.