Perennial Garden Update
by Director of Gardens Perry Mathewes
Gardens can change a lot in a year's time. Last summer I wrote about some of the new plants in the Perennial Garden and included an image of the garden at that time. (Read the blog here) Many of the plants that had been planted in the spring were doing well, but the garden itself did not look terribly full. There was a lot of space between the plants and mulch was very evident. The garden showed promise, but it was not a show stopper. Here is a photo from last summer: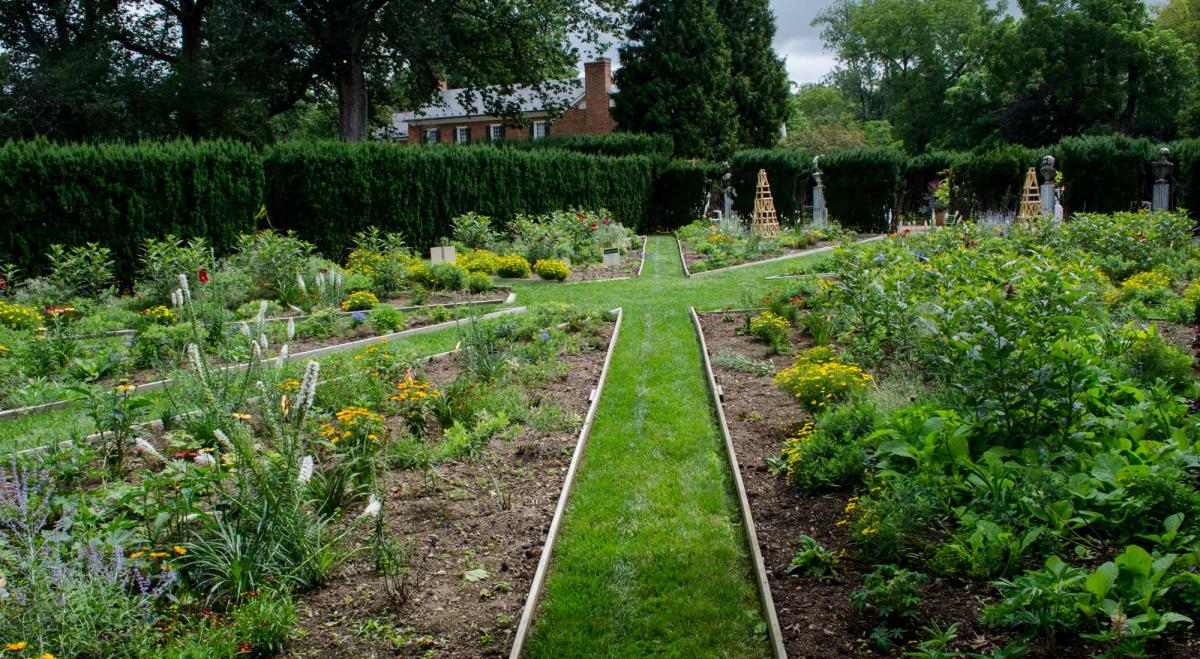 Perrenial Garden 2015
And here is the garden this summer: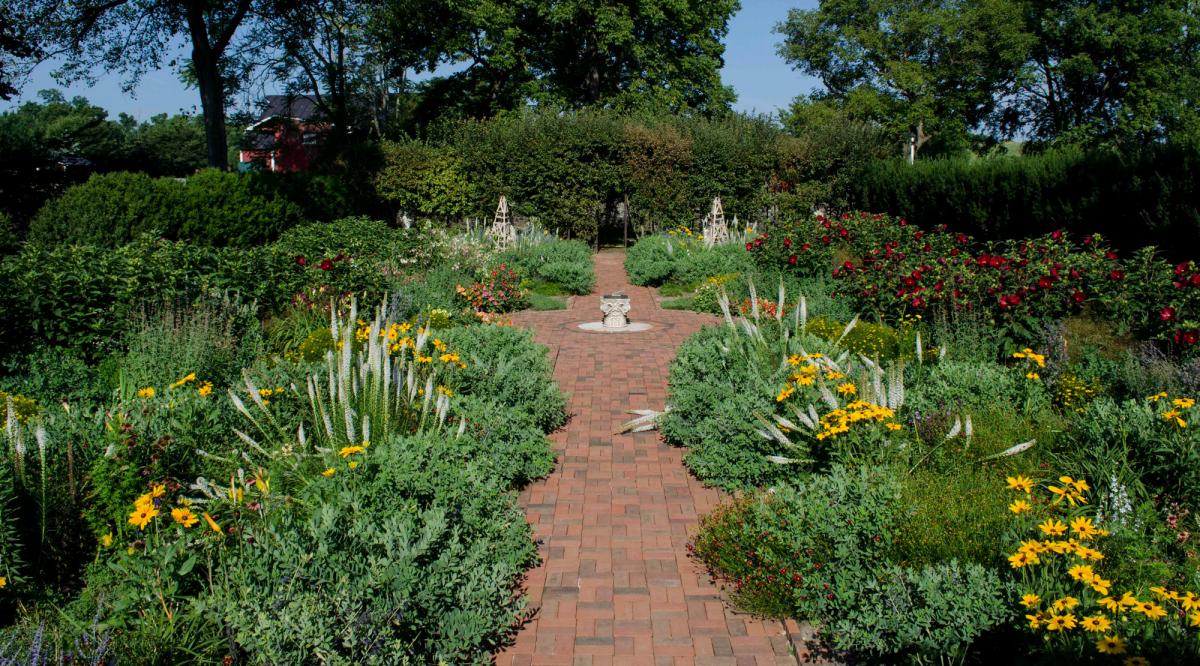 Perennial Garden 2016
The plants have really grown to fill the space! Now it is difficult to see the soil between them. One full year of growth for the roots and they really took off and spread their leaves. Another obvious change is the new brick walk we put in. This connects the new brick walk in the Rose Garden to the patio in the Statue Garden, completing an entirely ADA-accessible walk from the garden entrance to the Glen Burnie House. I hated to lose the all the grass paths in the Perennial Garden, so we kept the diagonal paths in turf. We also added a millstone and sundial in the central circle (the sundial was relocated from the former Rose Walk).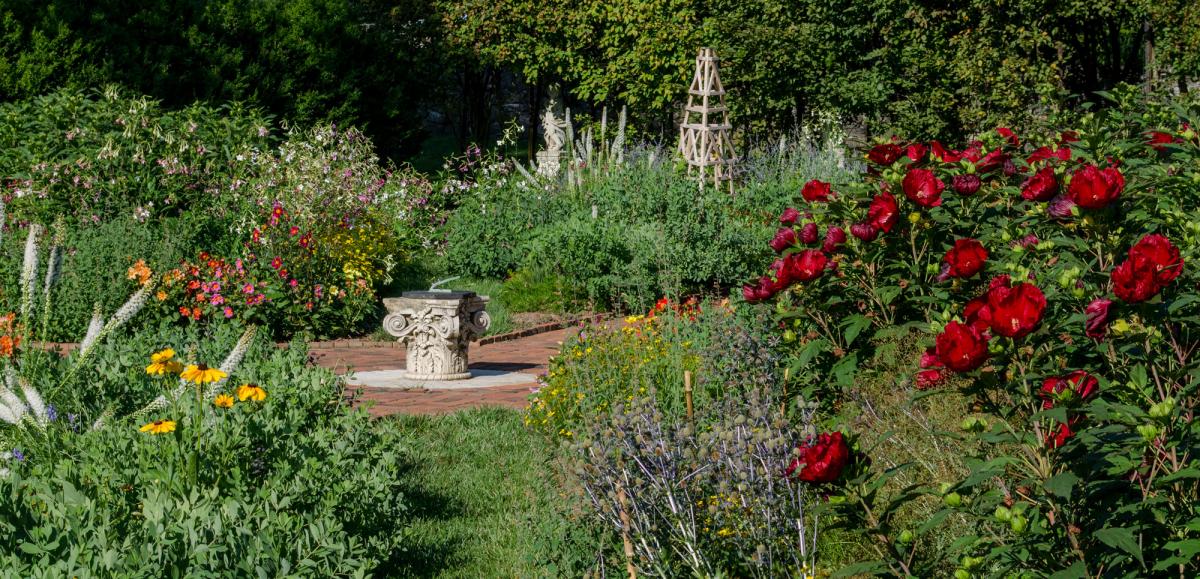 Perennial Garden Sundial
One of the best parts of seeing the garden mature is to see plant combinations work together. I love seeing the bright yellows discs of black-eyed Susans dance between the blue spikes of the Russian sage. The strong colors of the red hibiscus and white blazing star stand out among the many plants while dahlias, tickseed and agastache offer softer shades to balance the boldness of their neighbors.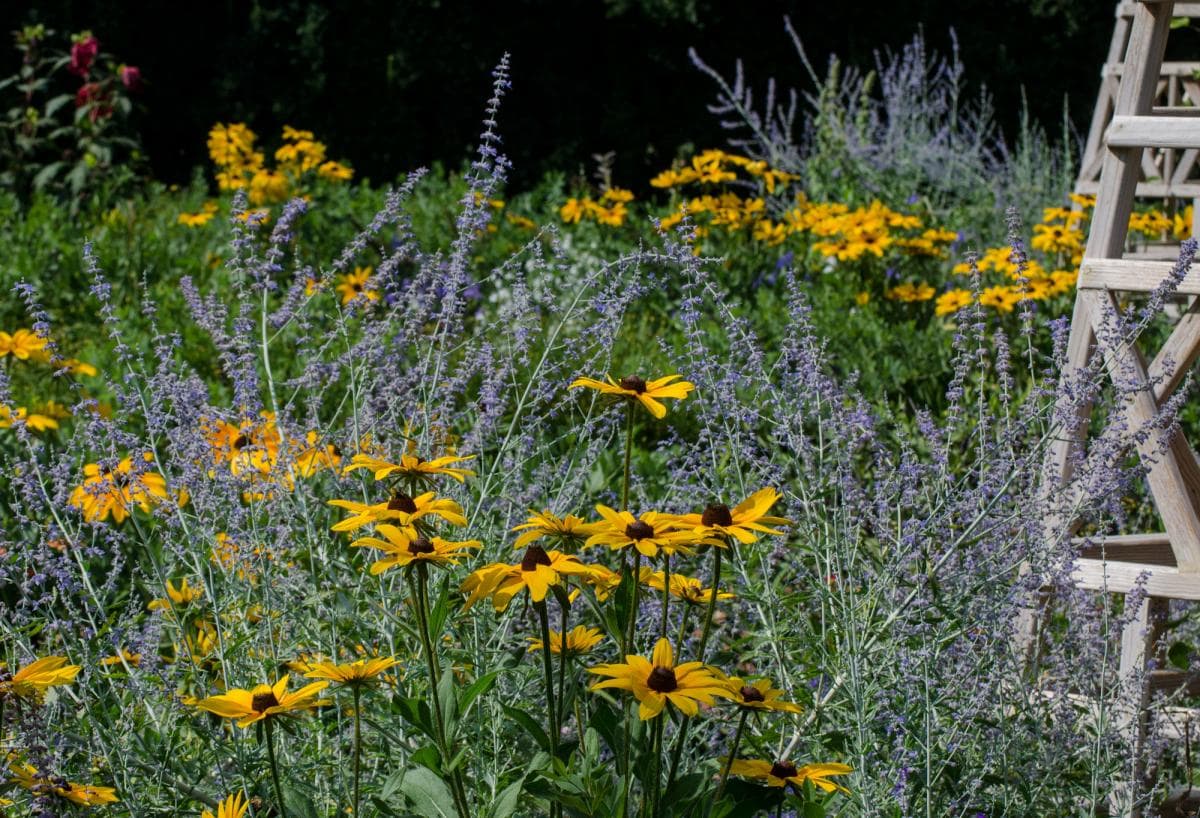 Perennial Garden Combo
Of course we continue to add new plants. A few of the perennials from last year did not seem too happy and left us, leaving an opening for new candidates. This week one of those new additions made its debut. The clematis "Crater Lake" started to bloom on one of the obeliskoid trellises found in four of the planting beds. It is a nice addition to the team and fits in well.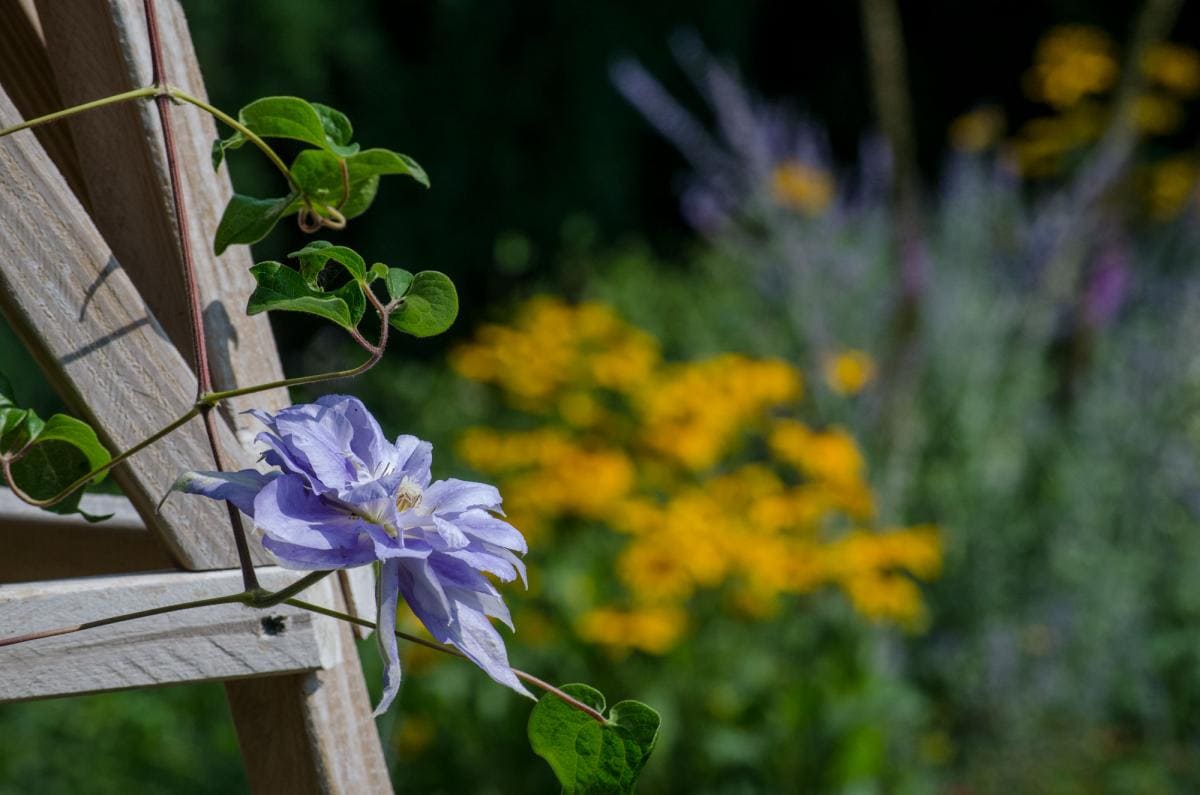 Clematis "Crater Lake"
So come on out and tour the garden for yourself or join my free monthly walking tour on August 3 at 10 a.m. Either way, you will enjoy some great summer flowers.
Photos by Perry Mathewes.
---
Previous Posts:
6/29/16 Roses Rebound in the Garden
6/3/16 Discovering the Herb Garden
1/7/16 Making the Allee Grand Again