Looking for the Spring Garden
by Director of Gardens Perry Mathewes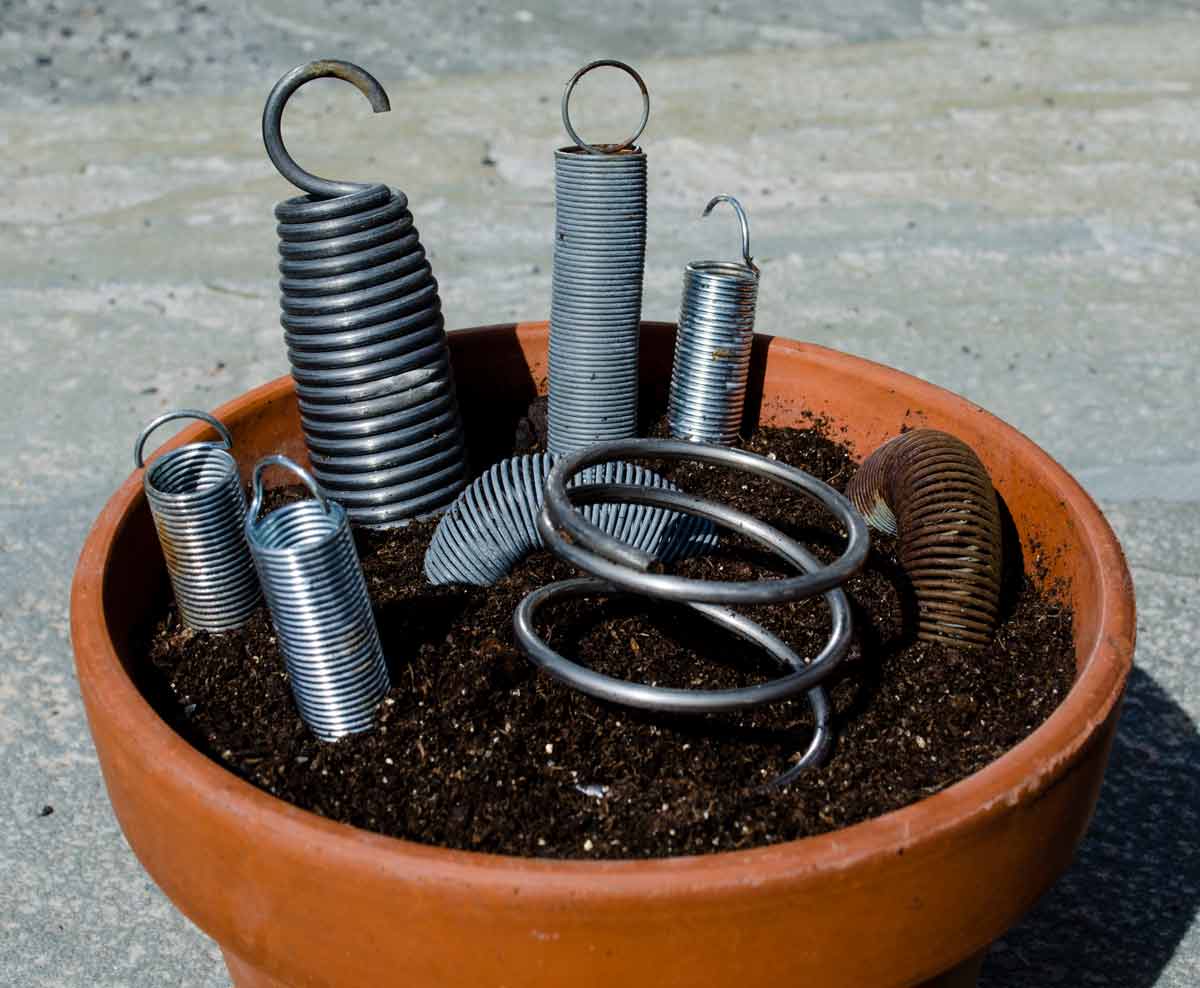 Spring Garden in a Pot
As the snow melts this week, everyone is itching for spring to arrive. I know because I see people walking around in t-shirts and shorts when it is 60˚ outside. If the forecast had been that same temperature five months ago, everyone would have run to grab a bulky sweater out of the closet. It is pretty clear that folks want spring to be here and be here now!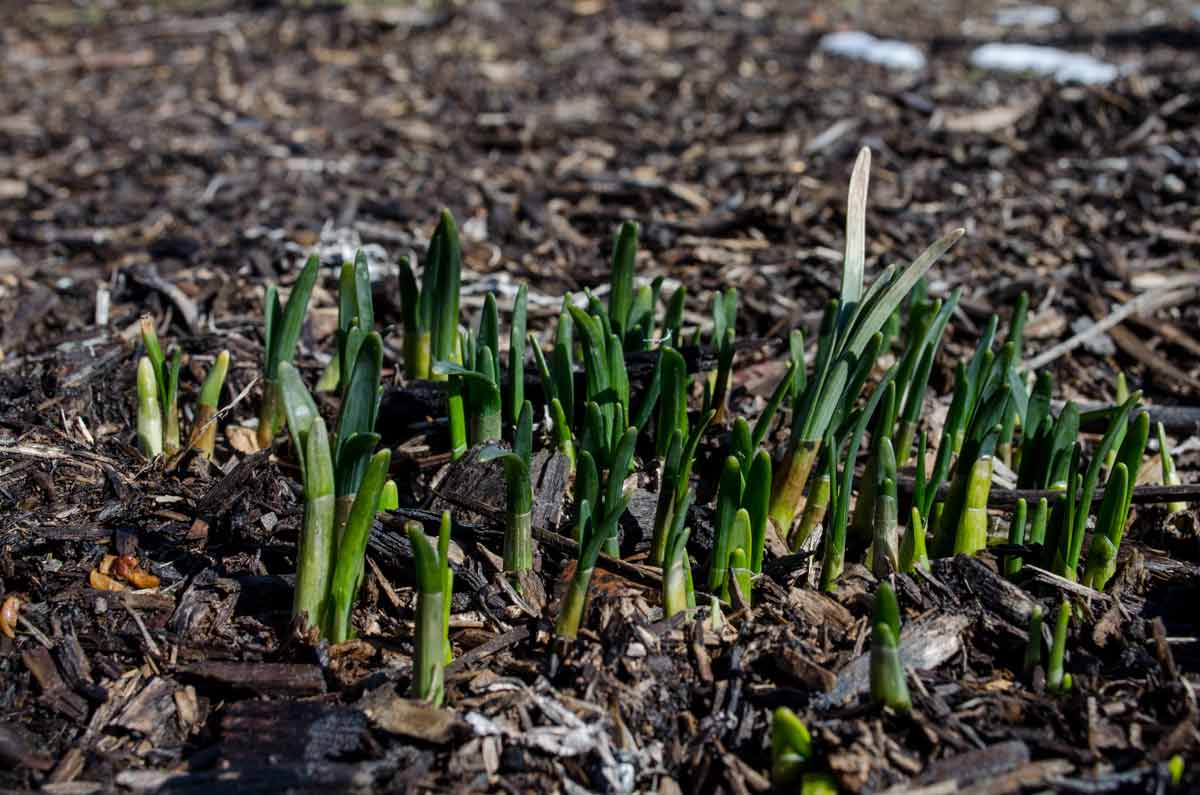 Daffodils Emerge
This is especially true for gardeners. I can't wait to see the spring garden. Walking around, I look carefully for the signs that spring is on the way. I check for buds starting to open on the cornelian dogwood, one of the earliest trees to bloom in this garden. I am thrilled to see daffodils pushing out of the ground, knowing their bright yellow trumpets will blare soon. I detour to certain locations just to see if the snowdrops are blooming yet (they aren't). I am stalking the spring garden.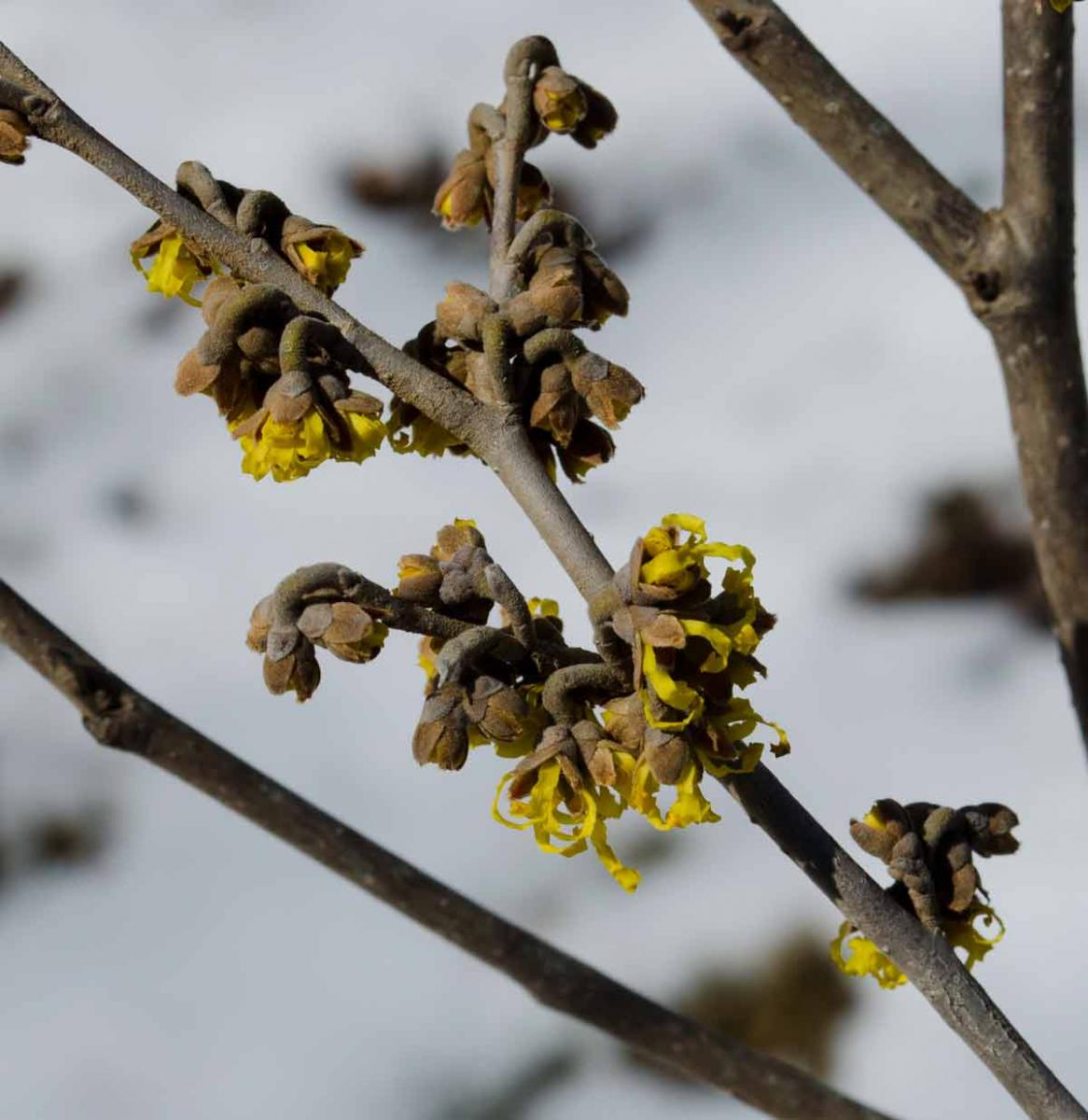 Hamamelis X Intermedia 'Arnold's Promise'
The Arnold's Promise witch hazel planted last fall is starting to bloom now. It wins the race for first plant to flower in the garden this year. For the past week, the yellow petals have been unfurling laughingly at the cold weather. To our surprise, two of the witch hazels were apparently mislabeled and provided red flowers. They are most likely a cultivar known as Diane but our horticulturalist Chantal Ludder quipped they were "Arnold's Broken Promise."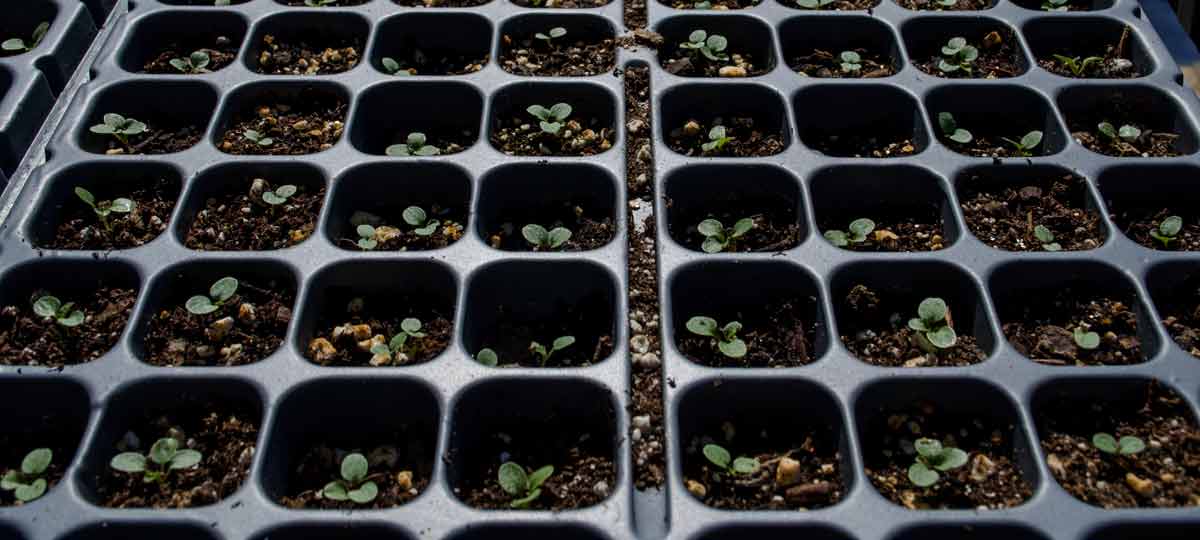 Johnny Jump Up Seedlings
But spring is not here truly, so the real action is in the greenhouse. For the last few weeks our staff has been sowing seeds and transplanting them to larger containers. It is exciting to watch a small seed disappear into the soil, only to emerge a few days or a few weeks later as a small plant. It won't be too long before the greenhouse is overflowing with lush green plants ready to go into the ground. Already we have over half the bench space filled.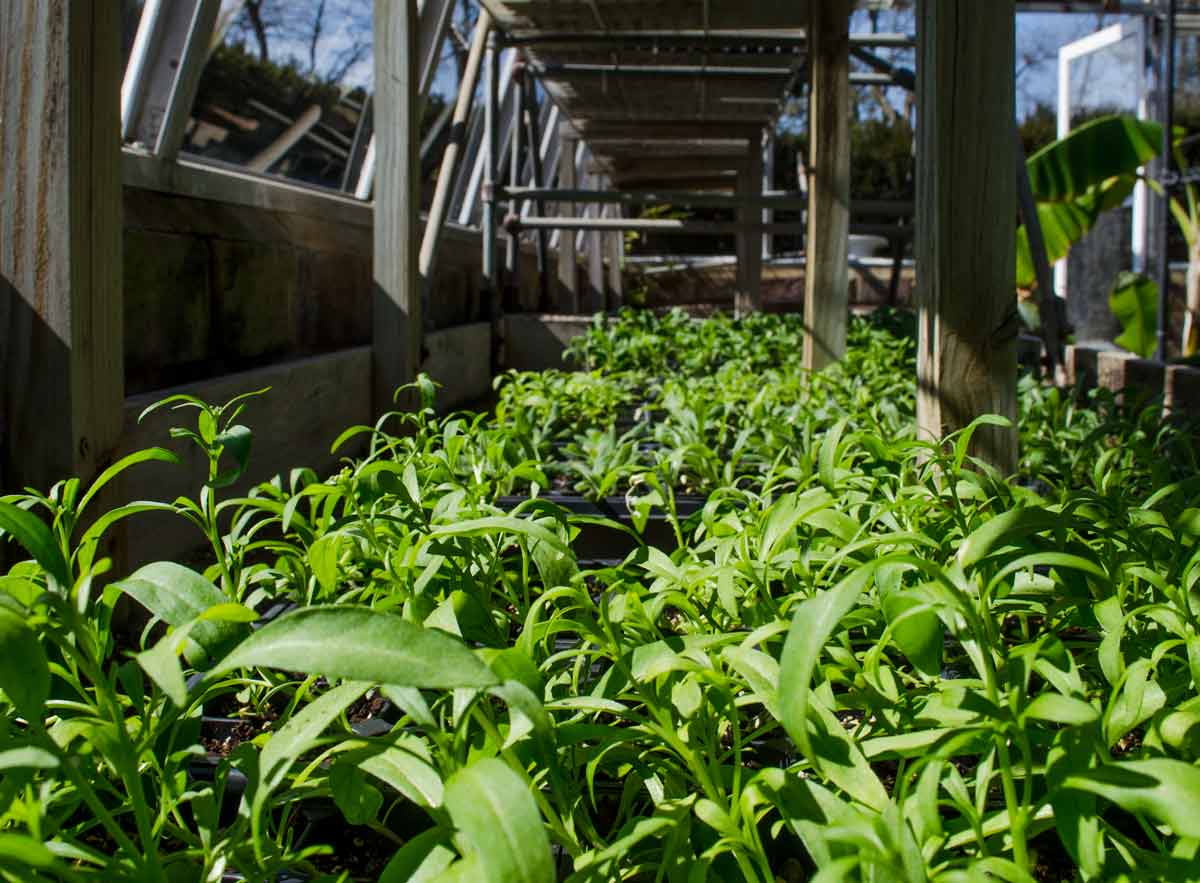 Wallflower Seedlings
So as the weather warms, take a walk and look for those small signs of spring. They appear gradually, much like melting snow. For most of us, that is not soon enough.
Mark your calendar for April 1 – the opening day for the Museum's Glen Burnie House and Gardens. Stop by and check out the spring activity in the gardens. Admission will be free thanks to corporate sponsor Howard Shockey & Sons and at 10 a.m., I'll be leading a free Garden Walkabout.
Photos by Director of Gardens Perry Mathewes.
Previous Posts:
1/29/15   What Gardeners Do in January