Albrecht Dürer and Master Prints on View November 1 through February 17, 2019
Traveling Exhibition Supplemented by Works from MSV Collection
Winchester, VA 11/01/18…Albrecht Dürer and Master Prints, an exhibition featuring more than 50 woodblock prints and engravings by German Renaissance master printmaker Albrecht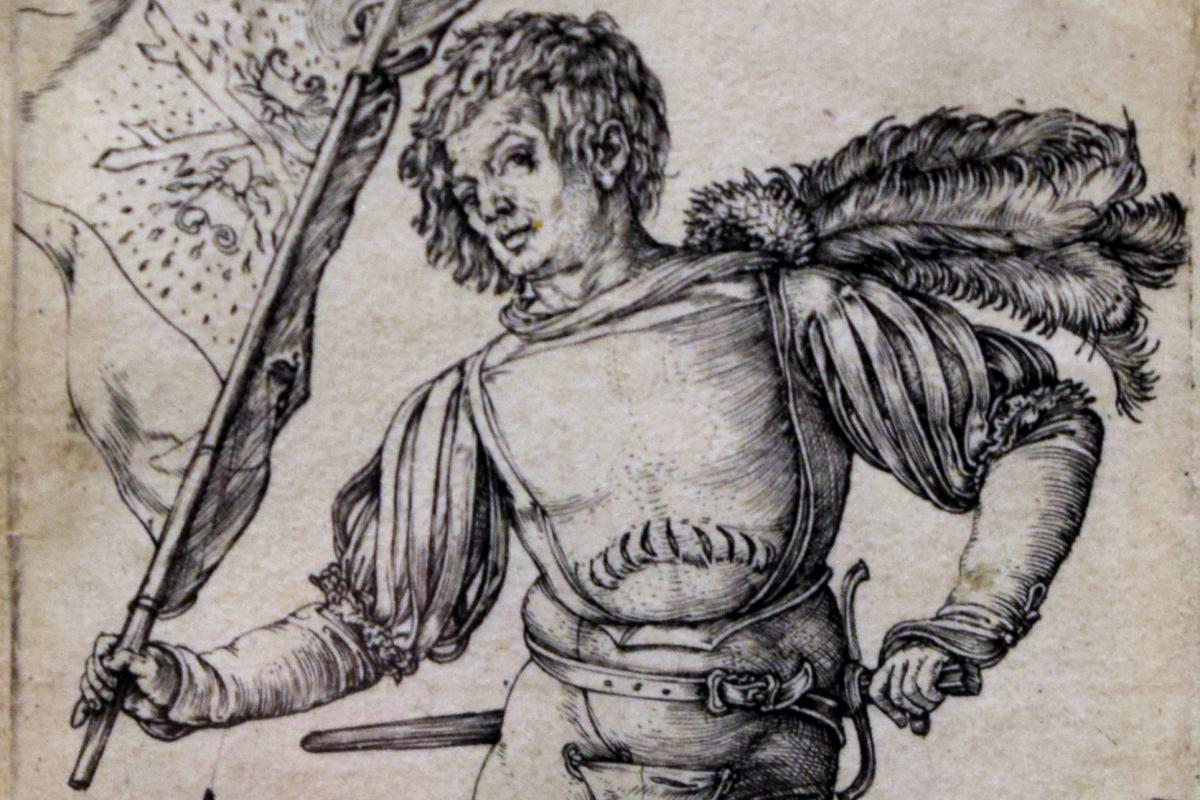 Dürer and his followers is on view in the Museum of the Shenandoah Valley (MSV) from November 1, 2018, through February 17, 2019.
During the course of his career, Albrecht Dürer (1471–1528) helped revolutionize printmaking. In his printed works, he achieved effects of naturalism and drama never before seen in the graphic arts. He produced designs for more than 300 woodblocks and more than 100 engravings. Dürer's prints circulated throughout Europe, making him one of the most influential artists of his age.
Organized by the Reading Public Museum, Reading, Pennsylvania, Albrecht Dürer and Master Prints presents some of the artist's most well-known works, including a series of 16 prints called the Engraved Passion, which illustrates the physical and spiritual suffering of Jesus Christ in the last days of his life as a human. Albrecht Dürer and Master Prints also includes several compositions by some of the artist's most influential contemporaries and predecessors, such as Albrecht Altdorfer (German, 1480–1538) and Martin Schongauer (German, 1448–1491).
According to MSV Director of Exhibitions Corwyn Garman, the display of Albrecht Dürer and Master Prints brings the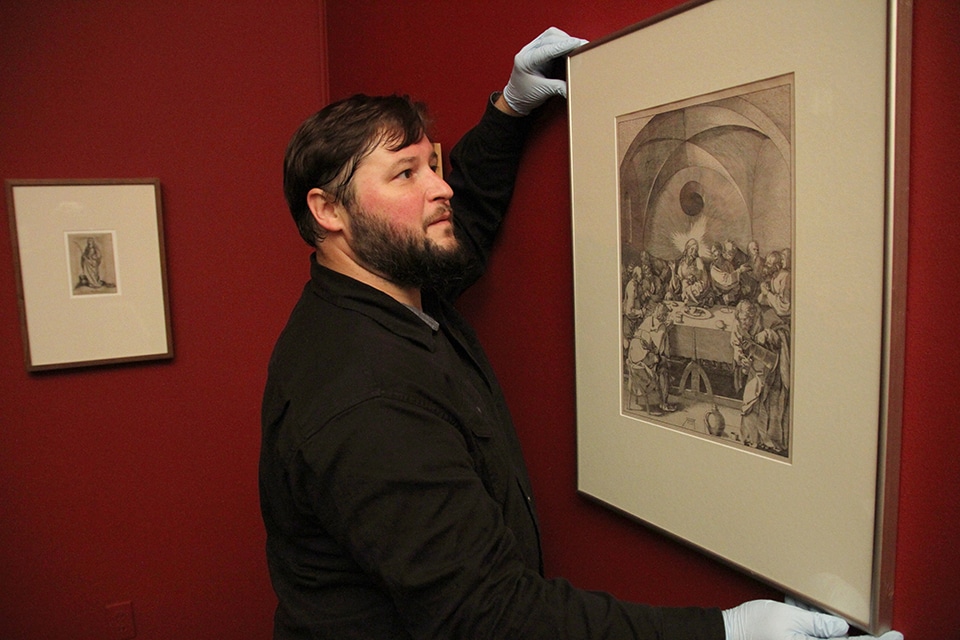 work of the greatest German Renaissance artist to the Shenandoah Valley and provides the MSV with the opportunity for a rare display of 20 sixteenth-century works collected by MSV benefactor Julian Wood Glass Jr.
The MSV Collection includes six engravings by Albrecht Dürer, all of which are on first-time public display in the exhibition. The Fall of Man (Adam and Eve), dating to 1504, and Knight, Death, and the Devil, made in 1513, are two of the famous Dürer works from the MSV Collection on view in the exhibition. Also from the MSV Collection and now on view are master prints by artists influenced by Dürer, including twelve prints on mythological subjects by Heinrich Aldegrever (German, 1502–about 1561), and prints from Illustrations to the Book of Job by William Blake (English, 1757–1827).
Made possible with the support of the Museum's lead donors, the MSV Compass Society, Albrecht Dürer and Master Prints will be complemented by a variety of programming. The MSV is offering interactive gallery talks of Albrecht Dürer and Master Prints from 2 to 3 p.m. on Friday, November 9, and Sunday, November 11. Led by MSV Deputy Director, Arts and Education, Nancy Huth, the gallery talks will explore select works in the exhibition. The cost of the talks—which includes admission to the MSV—is free to MSV Members and $15 for all others. Those interested in attending the gallery talks are encouraged to register in advance at www.theMSV.org/events  or by calling 540-662-1473, extension 240.
A regional cultural center, the MSV is located at 901 Amherst Street in Winchester, Virginia. The MSV includes galleries displaying permanent collections and rotating exhibitions, the Glen Burnie House, seven acres of gardens, and is the future home of The Trails at the MSV, which will provide three miles of trails for walking, running, or biking. The galleries and exhibitions are open year-round; the house and gardens are open April through December. The MSV is open 10 a.m. to 5 p.m. Tuesday through Sunday (11 a.m. to 4 p.m. January through March). Normally closed on Mondays, the MSV will be open on New Year's Eve Monday, December 31, 2018. Admission fee information and details about MSV programs are available at www.theMSV.org or by calling 540-662-1473, ext. 235. –END–
Adam and Eve [detail],1504, MSV Julian Wood Glass Jr. Collection. The Standard Bearer [detail], 1502, ink on paper, Museum Purchase. Reading Public Museum, Reading, Pennsylvania. Photos by Ron Blunt. MSV Director of Exhibitions Corwin Garwin during installation of Albrecht Dürer and Master Prints. Photo by Rick Foster.